It's about the man who steered BMW where it is now: Jochen Neerpasch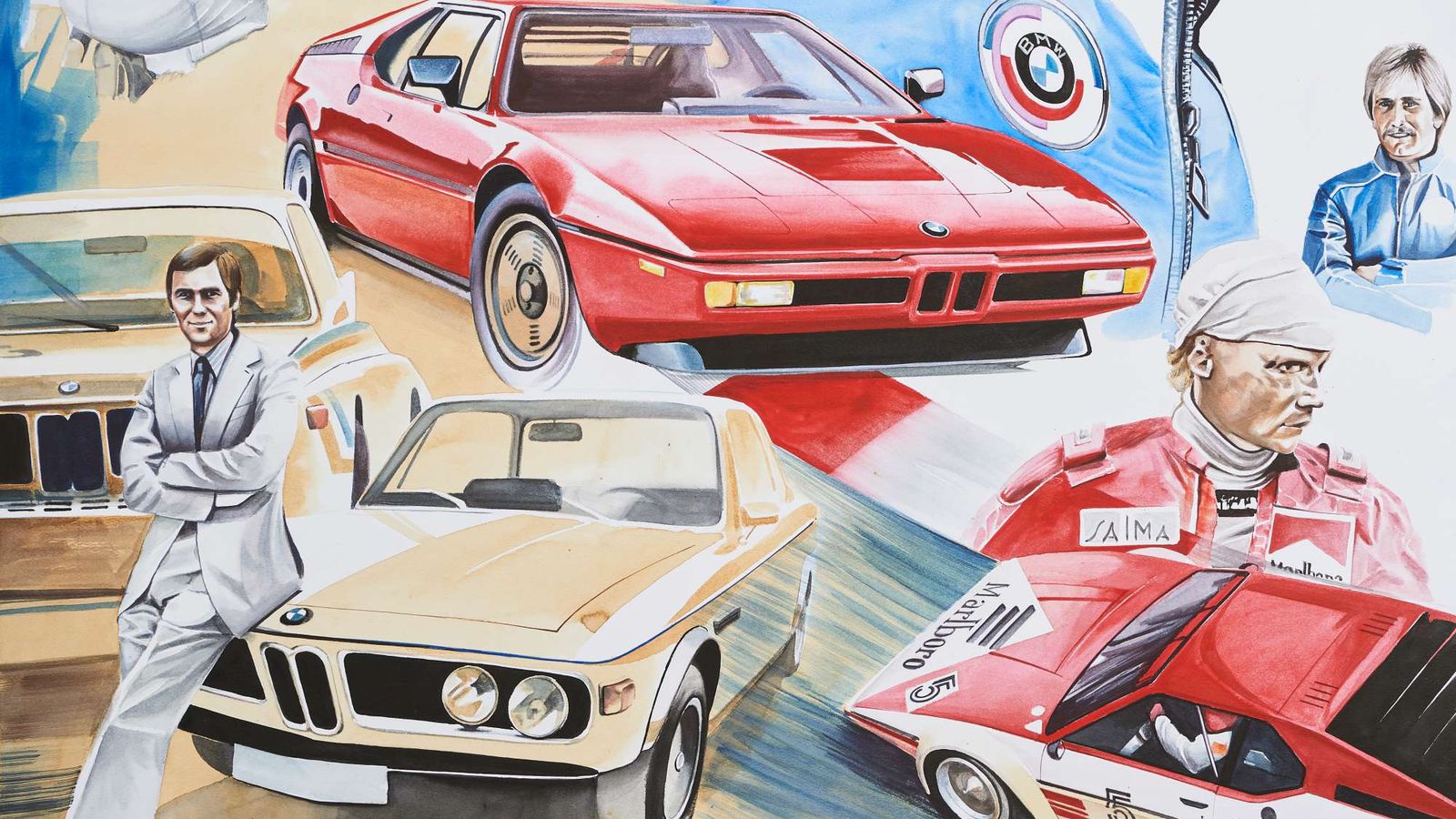 It seems virtually impossible to summarize someone's life, or career, on a painting board. Especially if that someone is the man who defined the BMW brand as we know it today. That's until you meet someone who knows impossible, in the person of Adrian Mitu.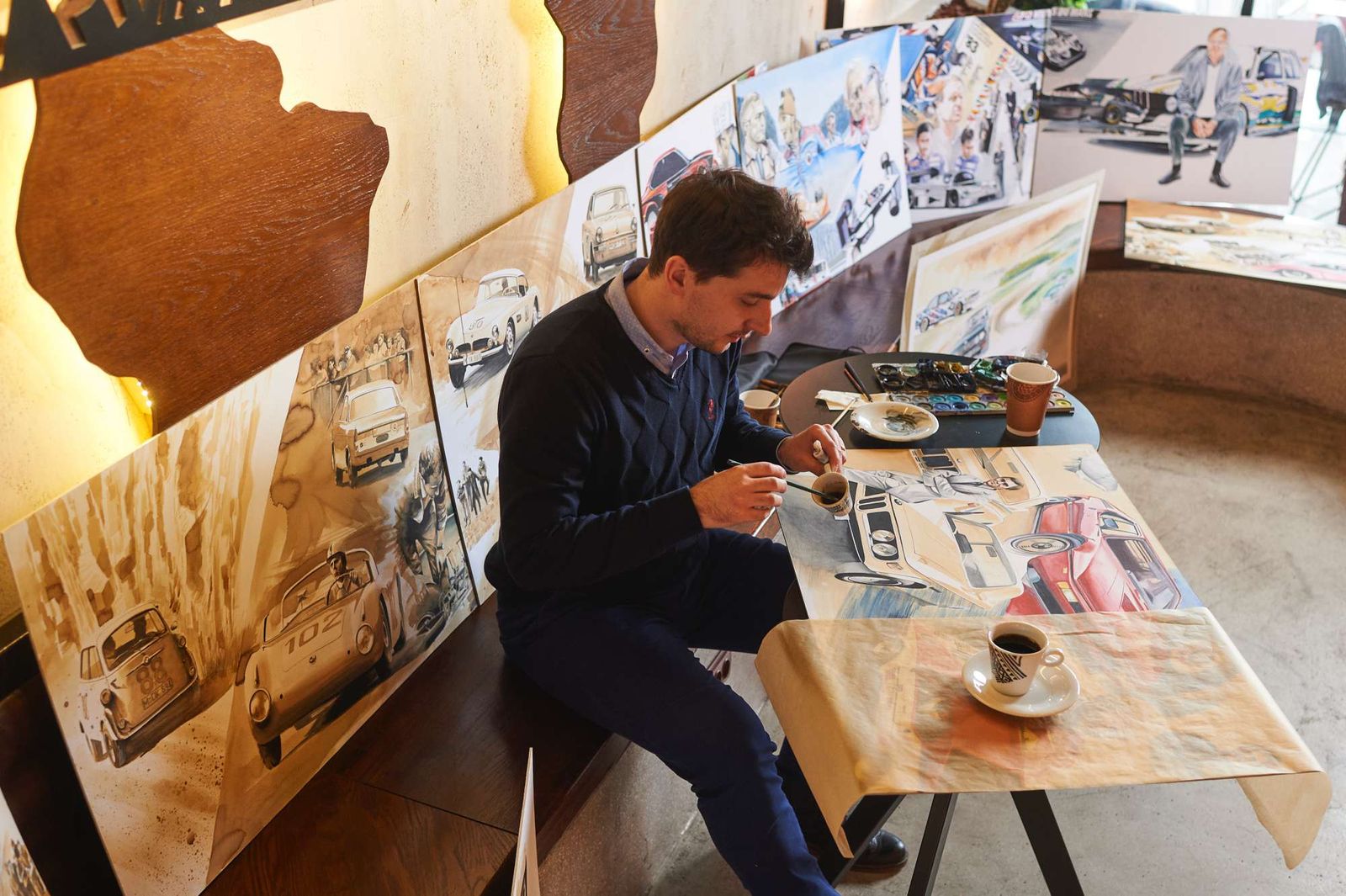 Adrian is a Romanian artist with such a passion for automotive design, he veered his career off architecture to paint cars. He's got a thing for coffee as well, so he combined the two, and that's how he gained popularity — as the painter who uses coffee instead of conventional materials.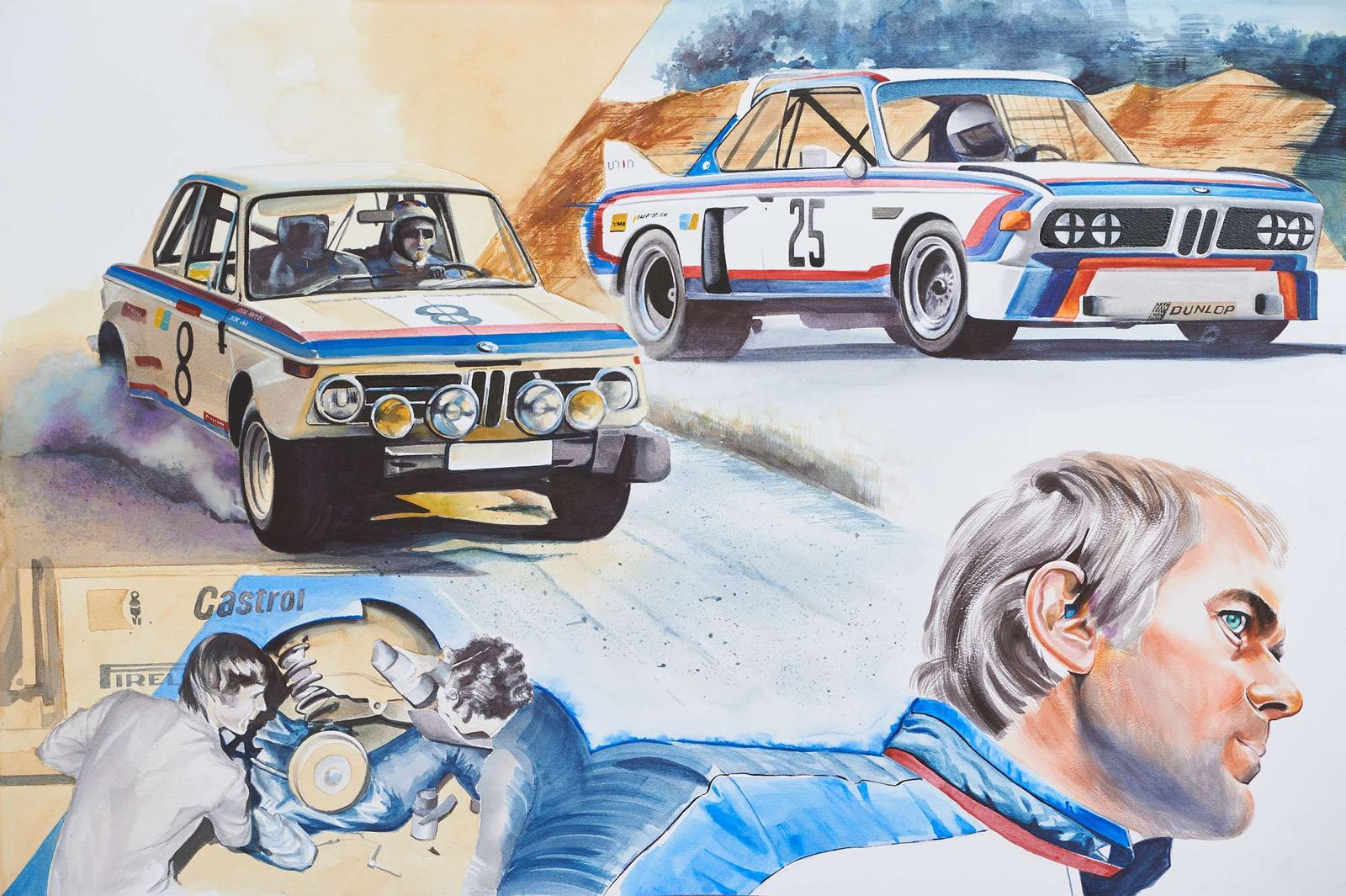 But this painting here is not known for being painted in coffee. Not even its generous size — 177-inch wide, 71-inch tall — makes this painting so special. It's its subject.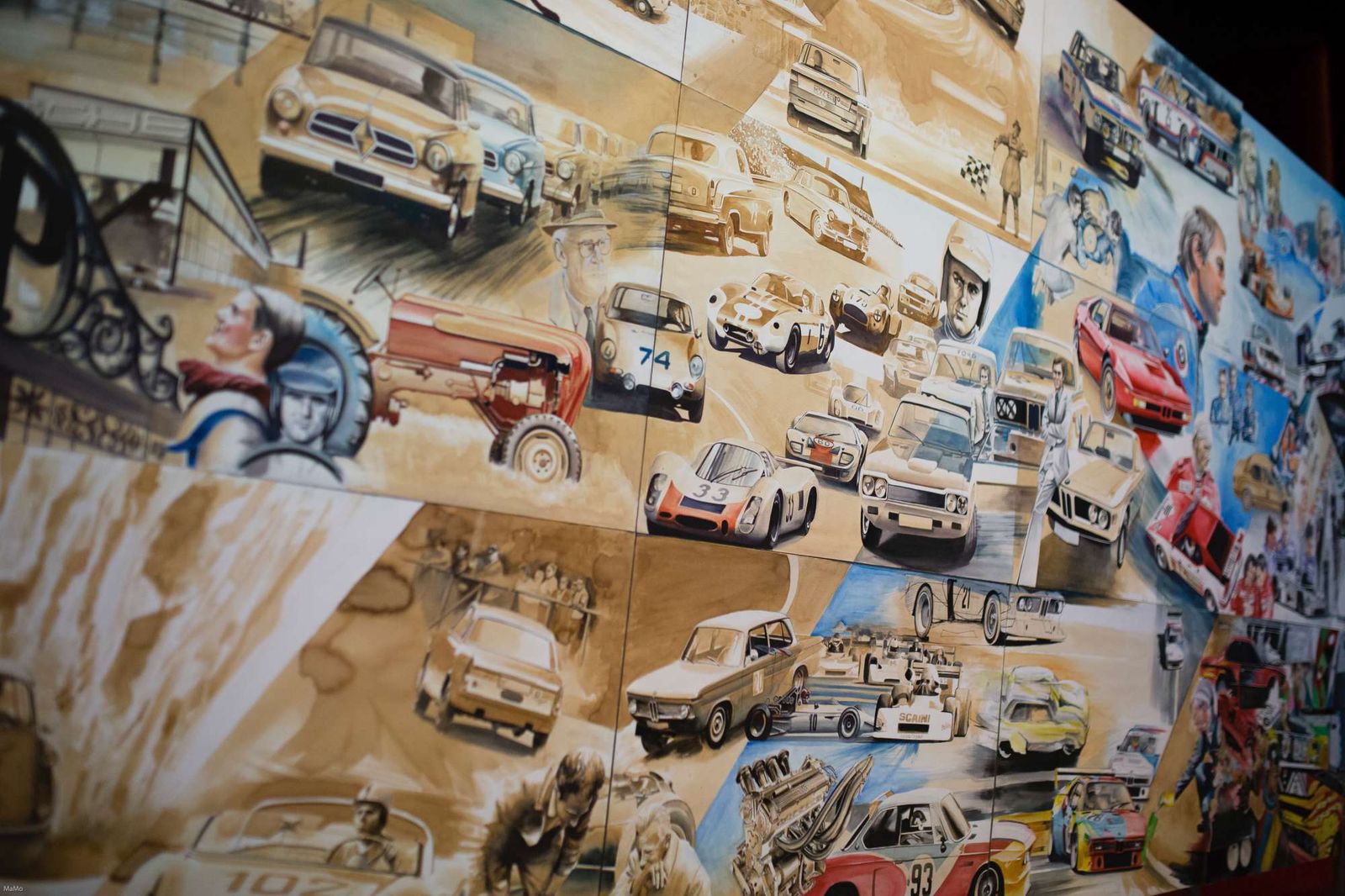 The "Blue Hero" painting is about the life, and especially career, of Jochen Neerpasch, the man who did so much for BMW a massive painting can hardly cover. If you've watched Adrenalin then you know. If you've ever wondered what's the story behind the most powerful letter in the world, BMW M, then you know. Neerpasch is also responsible for crazy cars like the BMW M1, the one-of-a-kind Procar Championship and for countless BMW Motorsport victories, firmly establishing the Bavarian company as a sports-oriented premium brand. If you want to know more about the man, just head this way, to this beautiful reading called The M Legacy.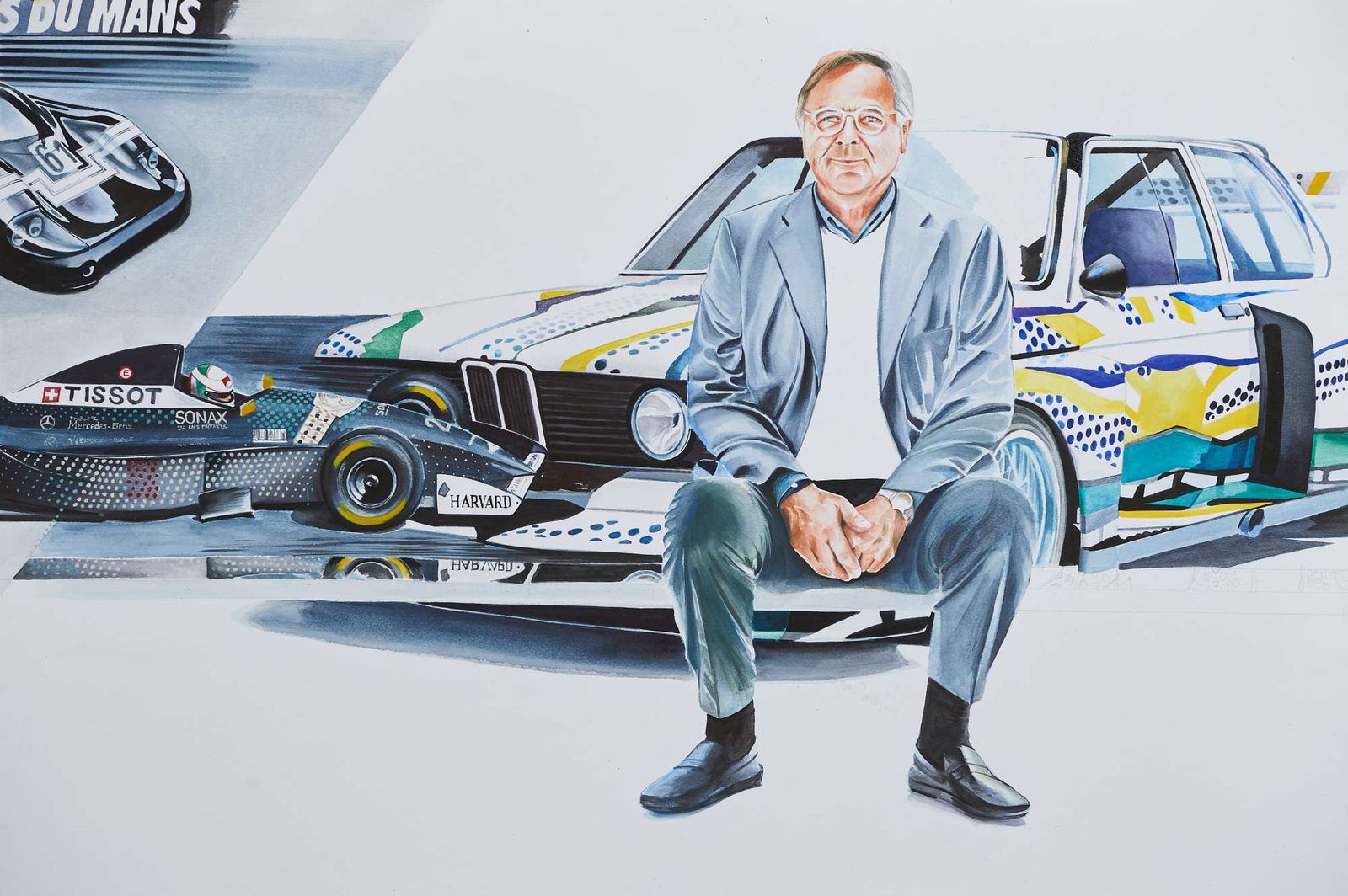 So it's obvious that Adrian's task of representing Neerpasch's evolution through painting was not easy an easy one but his organizational skills made the difference: he split the work into decades which he highlighted by different colors. The story unfolds from left to right, as is normal, and from top to bottom, and starts with Mr. Neerpasch's childhood and first contact with a car, at the age of 10.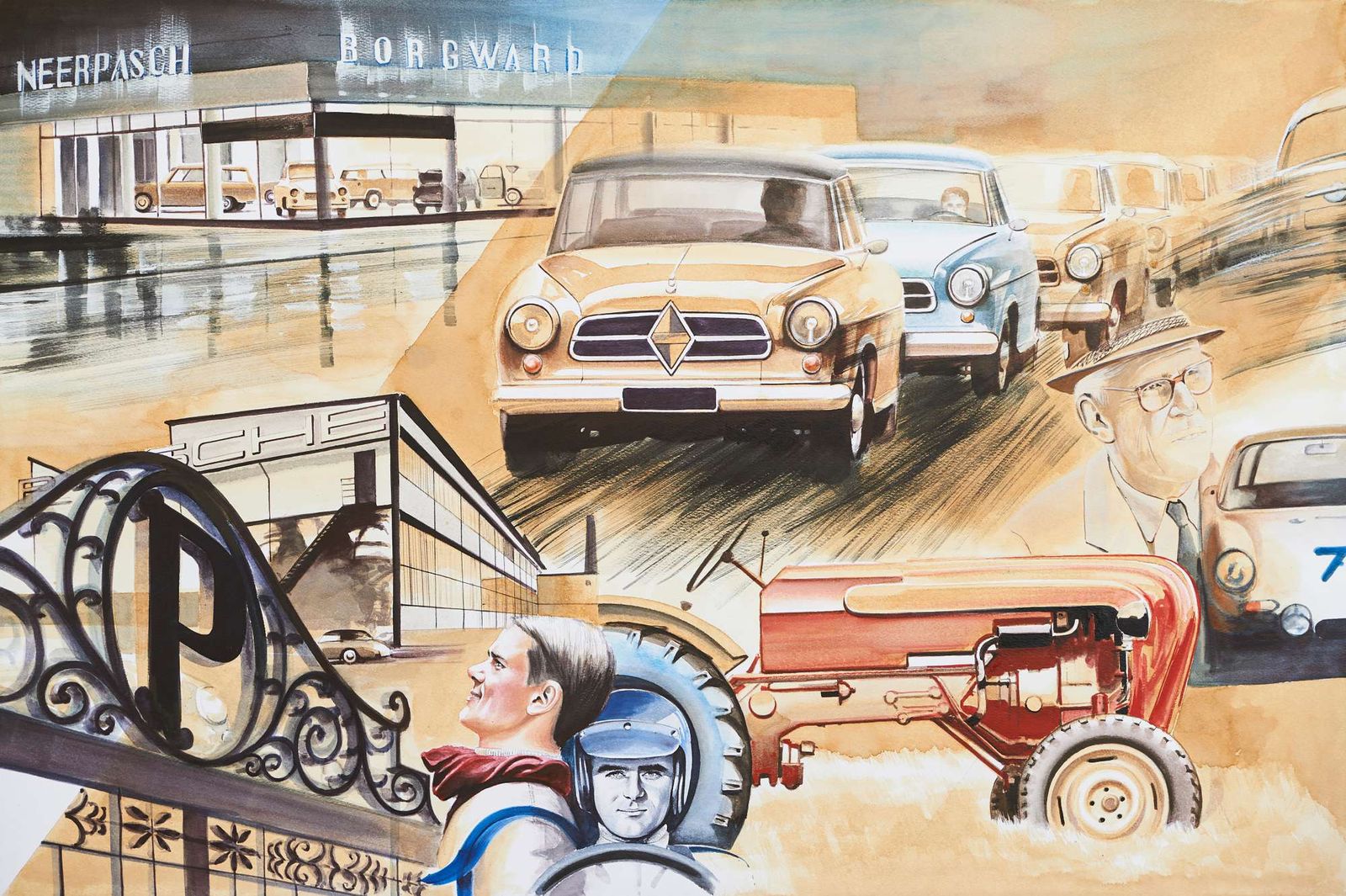 The work on the Blue Hero piece started about two years ago, Adrian reckons, with five paintings. But then he got distracted by the idea of celebrating 100 years of BMW — which he did through 101 sensational coffee paintings that eventually found their way to America. The remaining ten pieces of the Blue Hero were created in less than two months, the last touches being made right before the painting's debut event — where Mr. Neerpasch himself was present.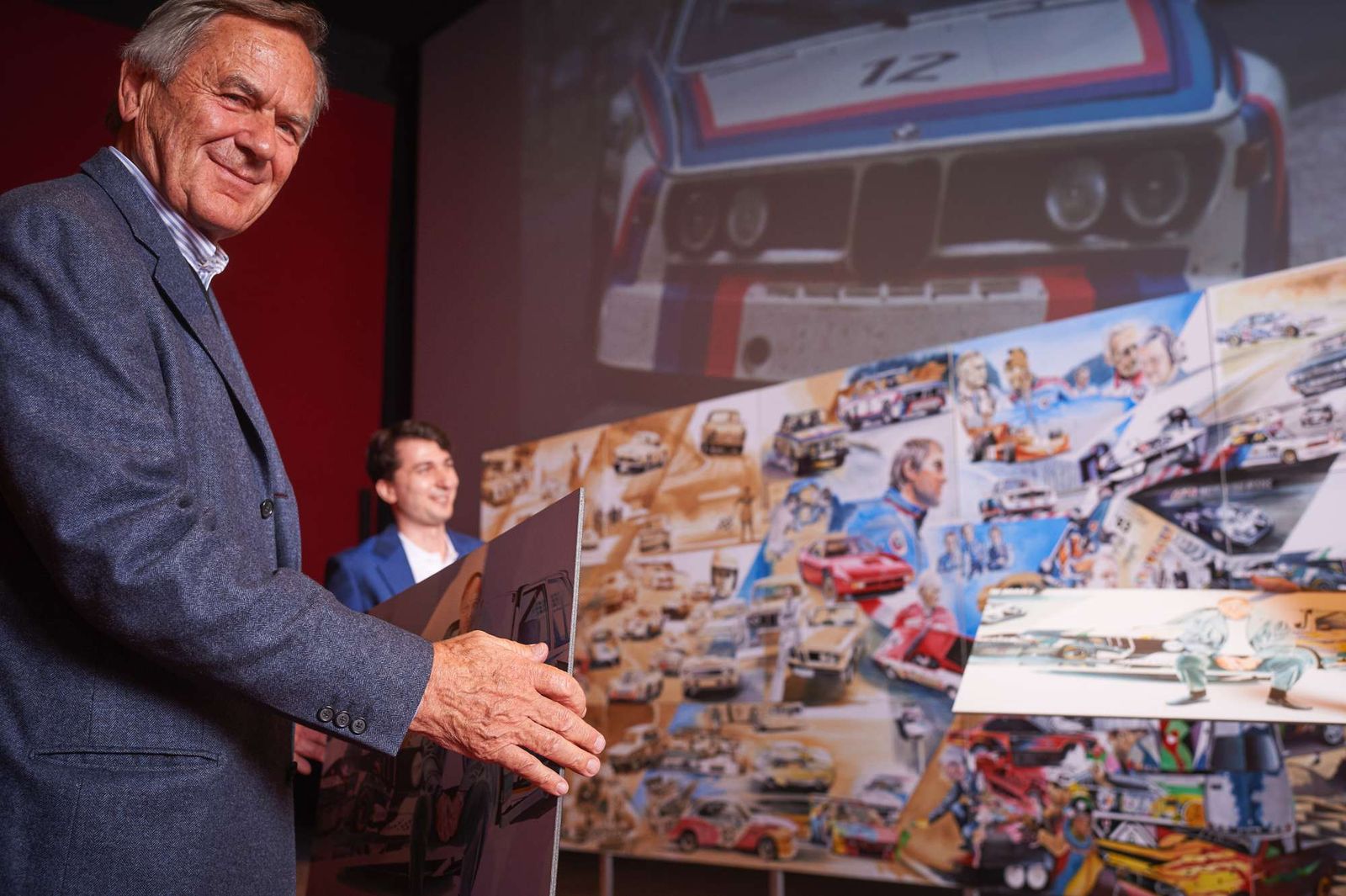 Leave Adrian alone with his work and you'll later find him still working on it, although for the untrained eye there's really nothing to add. It's this neverending desire for perfection, and details, that got Adrian doing this in the first place.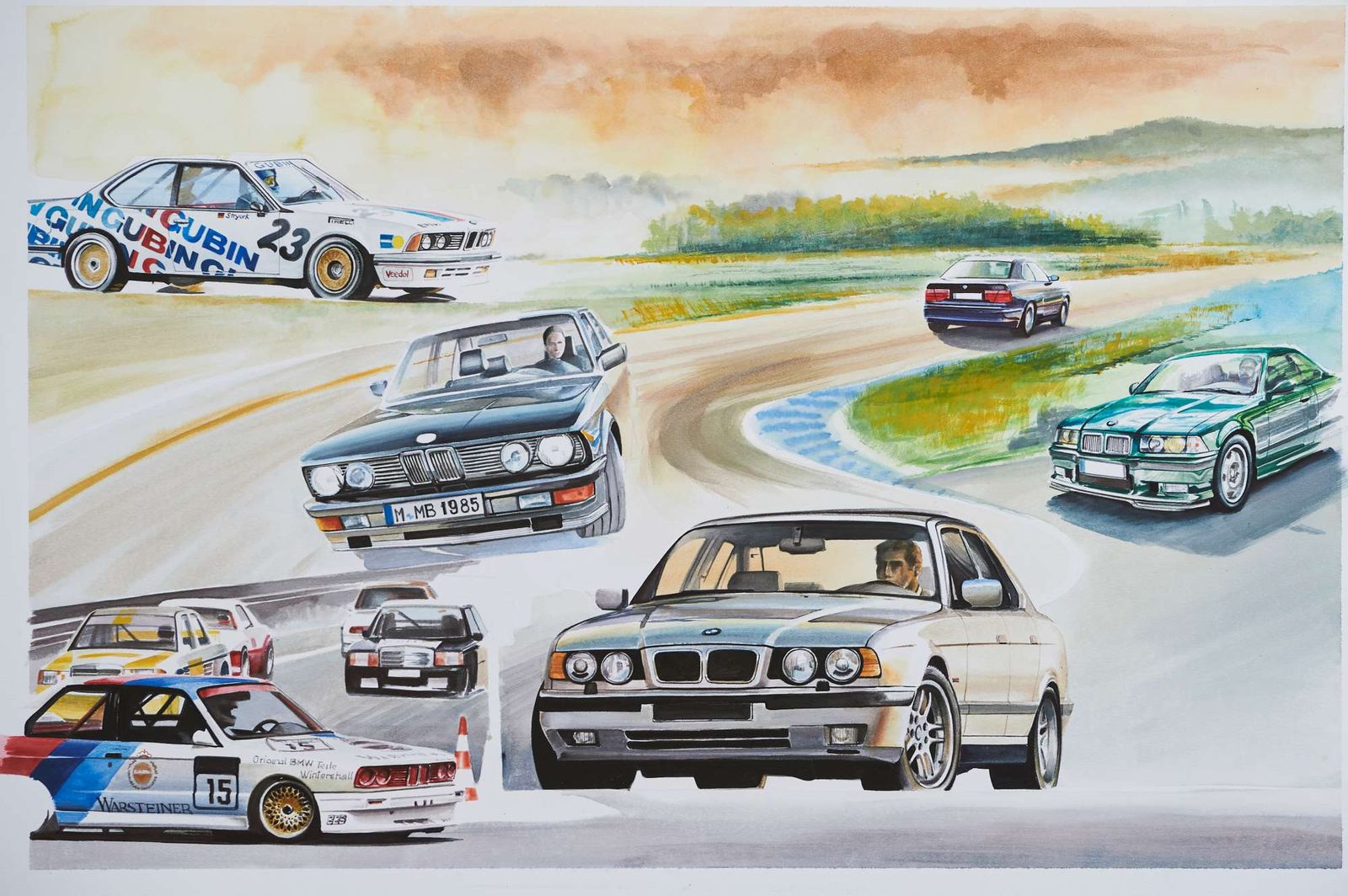 The Blue Hero made its debut in Romania, where the author is from and is now readying to be shipped across the pond — stalk the BMW Car Club of America for further details.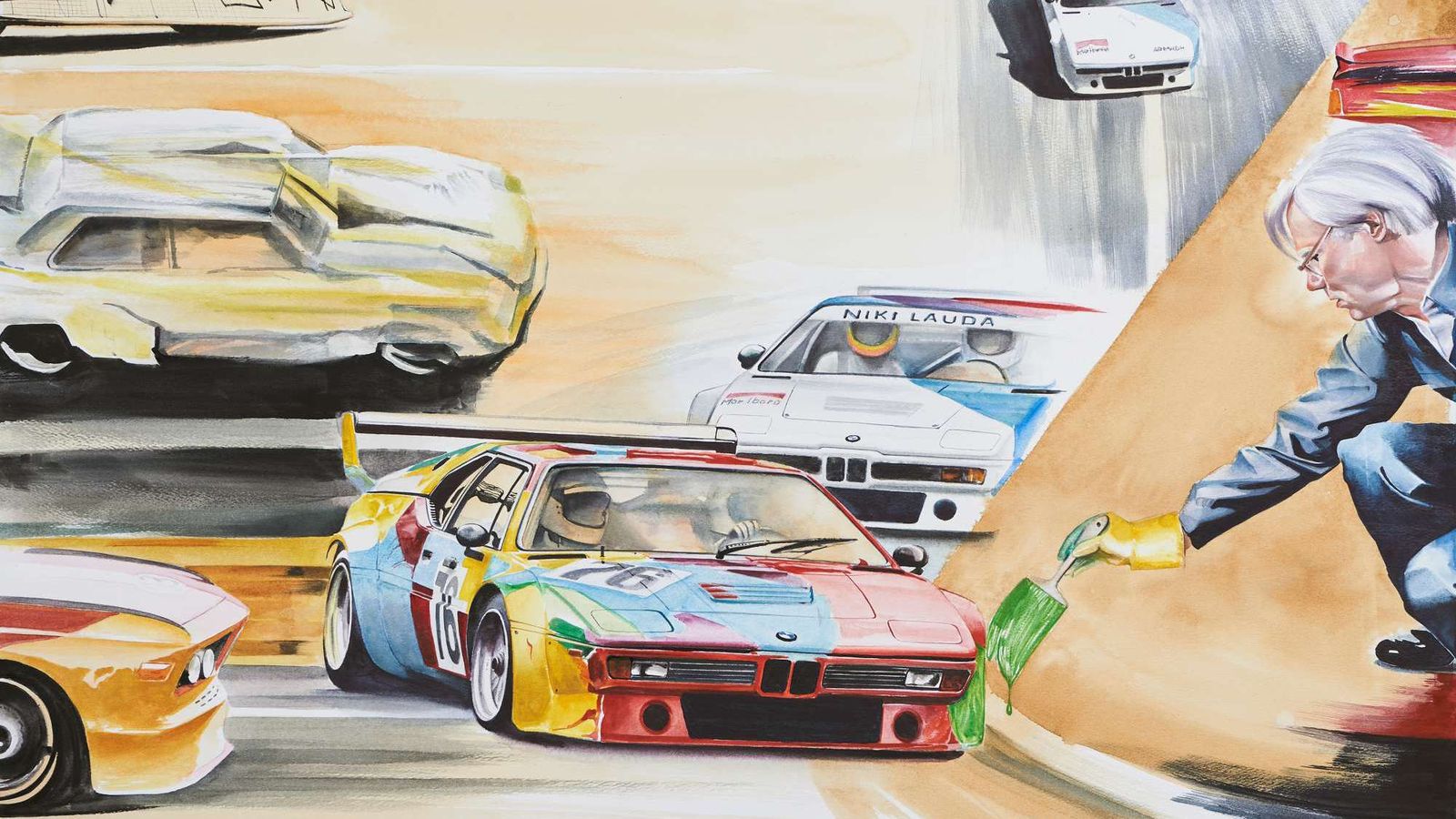 The Blue Hero will be available for purchase as a 1:1 montage (just like the original work) and also as posters — by liking his Facebook page you'll be the first to know more info on this limited series of BMW memorabilia.
SEE MORE: BMW M: a short visual history of the most powerful letter in the world