A lucky and very rich petrolhead in Qatar has the ultimate supercar filled man cave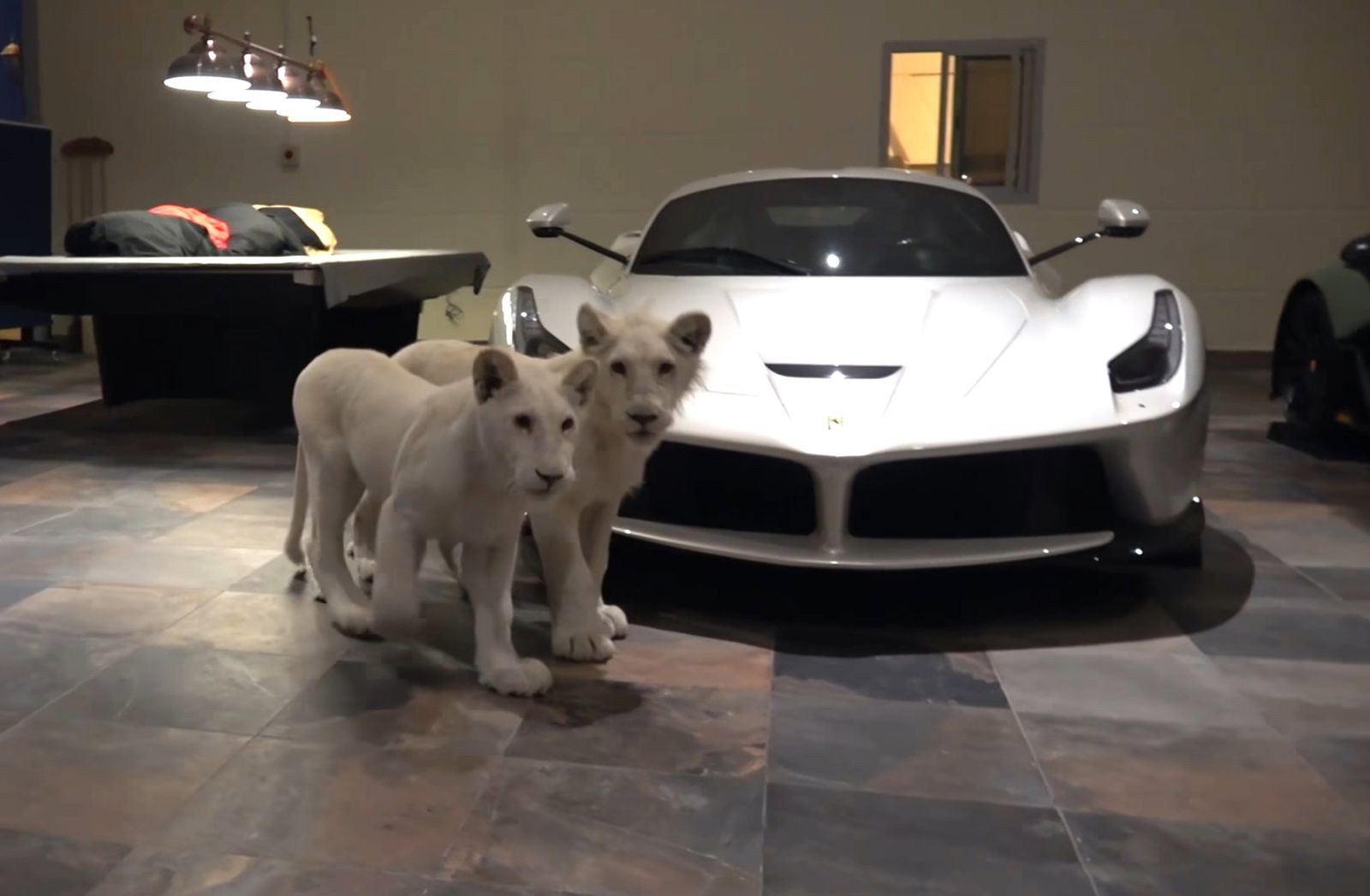 Now you can safely say you have seen it all! This marvel of a man cave is filled with supercars like Ferraris, Bentleys Lambos, and McLarens. It is also patrolled by white lions.
No, we are not joking, there are actual white lions roaming around freely on the compound. They seem peaceful and, above all, not hungry. So you probably have nothing to fear, at least this is the impression we get from the owner and his visitors who film his most prized possessions. There are also some valuable sports memorabilia.
So, what cars can we identify in the video? Well, we can clearly see a white Ferrari 458 Italia, a McLaren P1, and a Bentley Continental Flying Spur. There are also a couple of off-roaders, one of them being a Land Rover Defender painted in a unique color scheme. Did we miss anything? If so, what else have you spotted in this amazing video?