The updated Audi R8 V10 Performance is pure eye candy
Performance replaces the Plus, in case you were wondering
Here's the most detailed look yet at Audi's freshly facelifted lineup spearhead.
When it comes to the facelifted Audi R8, there's not that much to write home about as far as the supercar's specs are concerned. Visually, though, with the proper color, the R8 looks better than ever.
Don't believe us? No problem. Auditography got up close and personal with the revamped R8 V10 and didn't miss a single angle during the video shoot.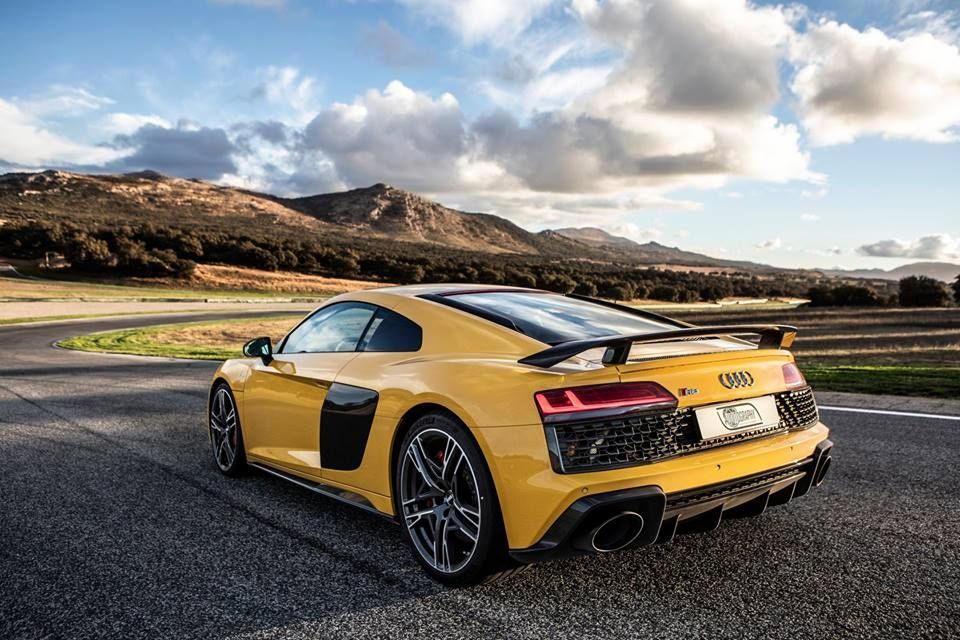 You're perhaps thinking that the R8 is not just about the looks and there's more than meets the eye. Well, you're right. But we'll just have to wait for other video reviews to see how the mighty R8 performs when taken to the limit.
In the meantime, you should know that the refreshed R8 now packs 620 hp and 580 Nm (428 lb-ft) of torque and the Coupé can blast from 0 to 100 km/h (62 mph) in 3.1 seconds (the Spyder needs 3.2 seconds).
SEE MORE: All-electric Audi RS3 does 210 km/h (130 mph) in reverse