Thinly-disguised next-gen 2018 VW Polo reveals very predictable styling
It looks like the offspring of the Golf Mk7 and the current Polo
VW is putting the final touches on the next-generation Polo supermini, which will be underpinned by the MQB A0 platform, just like the recently-unveiled SEAT Ibiza.
We've already seen one prototype wearing a similar disguise in South Africa, and VW itself has revealed a photo of the upcoming Polo sporting camouflage.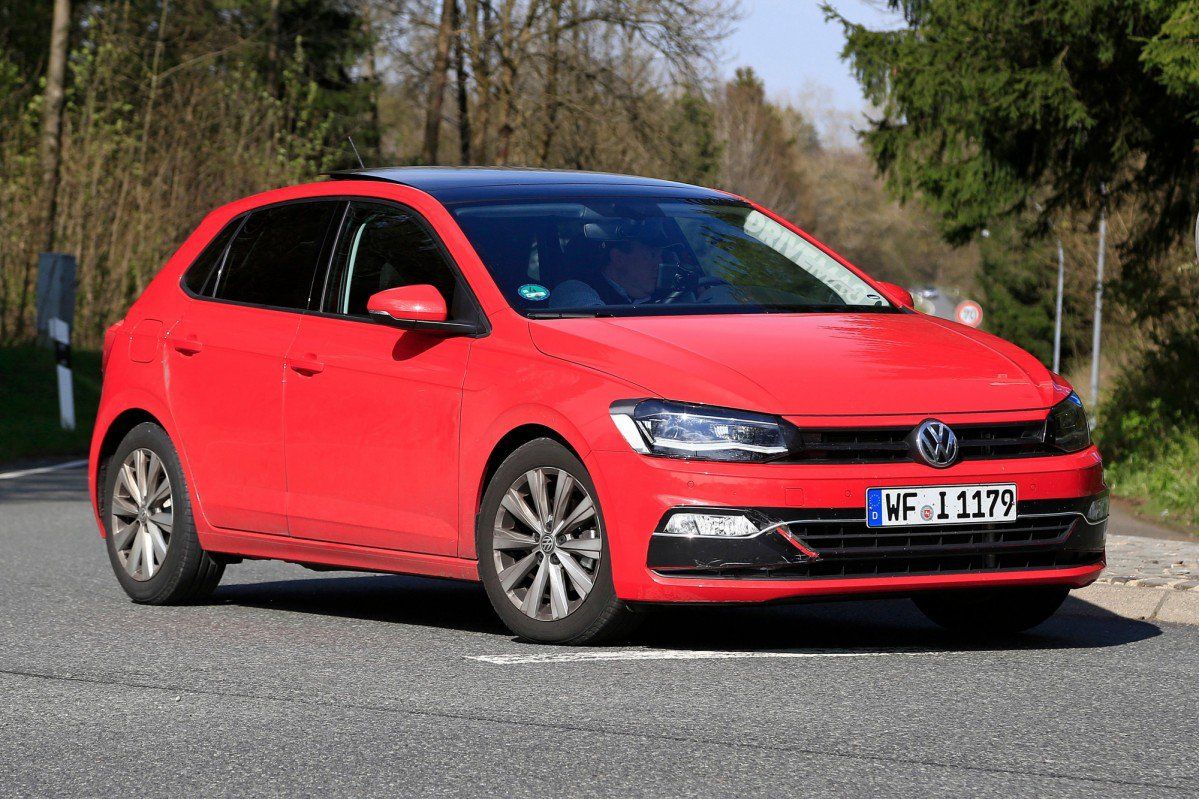 Likely to debut at the Frankfurt Motor Show and scheduled to go on sale later in the year (about six months after the all-new Ford Fiesta), the 2018 VW Polo will once again try to trump its rivals on interior quality, infotainment, and connectivity.
Not on design, apparently, as the two prototypes caught on camera by our spy photographers look very bland and predictable — although some elements, like the light units, are disguised to fool the viewer.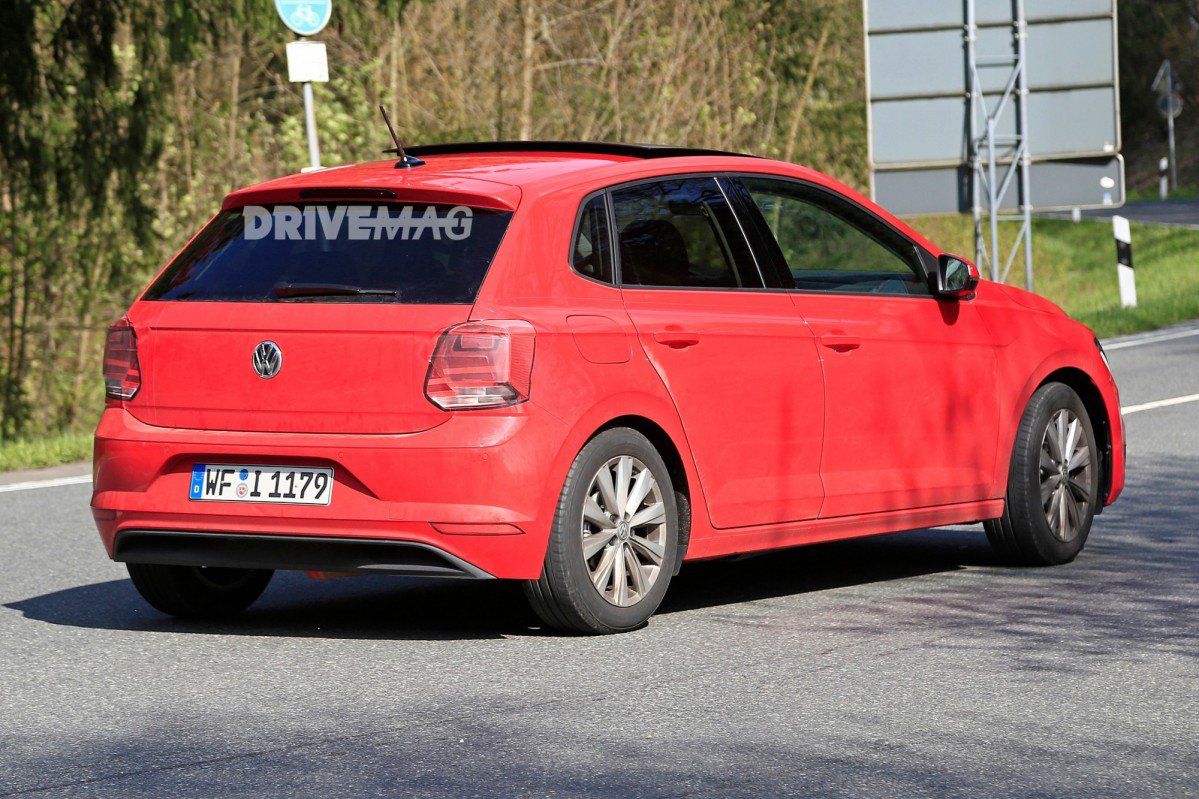 As with the Ibiza, VW engineers have been focusing on improving rear interior space and the quality of the materials used inside. Cabin room will grow thanks to a longer wheelbase expected to reach 2,560 mm — about 90 mm more than the current model.
You'll obviously notice that the budget-oriented black prototype features halogen headlamps while the more upmarket red model features LED lights — this is an indicator that VW will continue to chase a broad range of customers with the new Polo.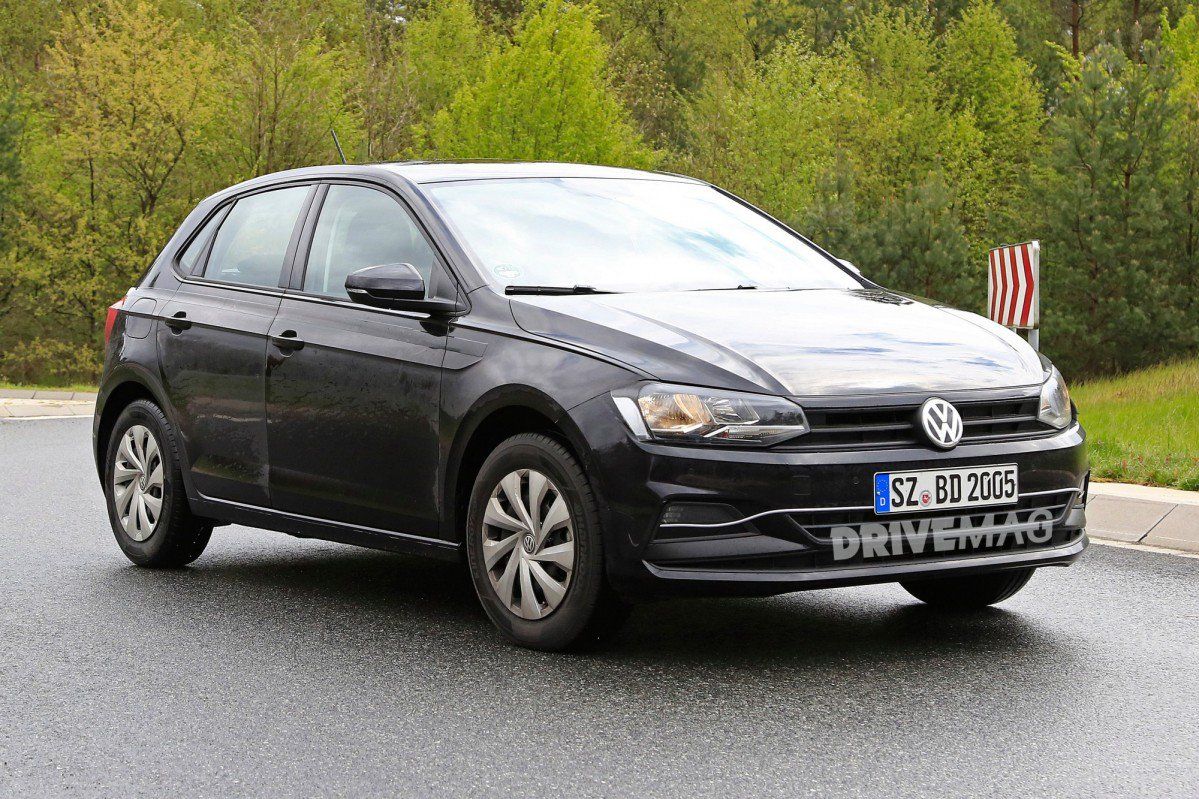 That will be reflected by the engine lineup as well, with VW focusing on small turbocharged units — despite the fact that the base engine will be a 1.0-liter three-cylinder naturally aspirated mill with around 75 hp. Two turbocharged versions of the same engine will be available with around 100 hp and 115 hp.
The current 1.4-liter gasoline and 1.6-liter diesel units will be replaced by 1.5-liter engines. The gasoline versions will offer approximately 130 hp and 150 hp, while the diesel will come in 90 hp, 110 hp, and 130 hp versions.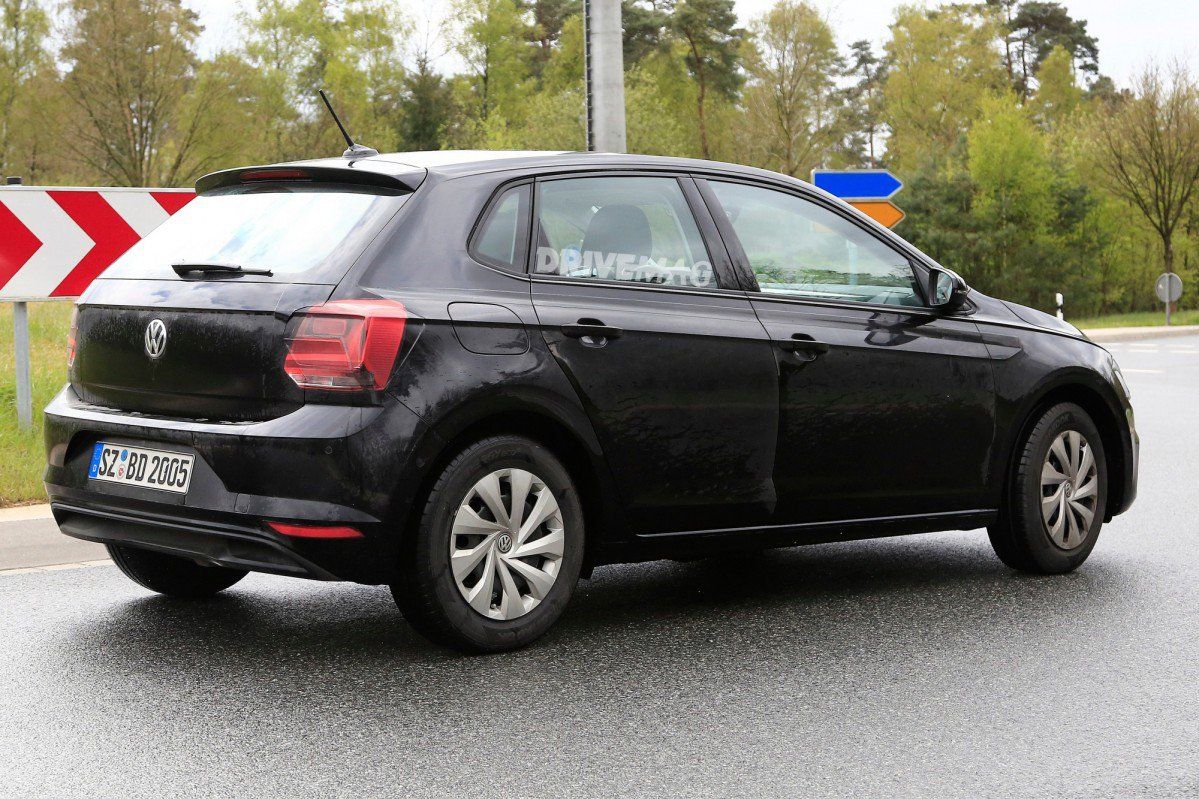 Six-speed manual transmissions are likely to be standard across the range, although a five-speed 'box may be offered on eco-friendly BlueMotion models. The automatic option should remain the seven-speed DSG.
When it comes to connectivity features, the new Polo will borrow heavily from the facelifted Golf, including smartphone integration via Apple CarPlay and Android Auto and touchscreens as big as 9.5 inches. Even the digital instrument cluster may be available, but only as an option on high-end versions.
Image credits: AUTOMEDIA