Its owner/creator calls it the Trolls Royce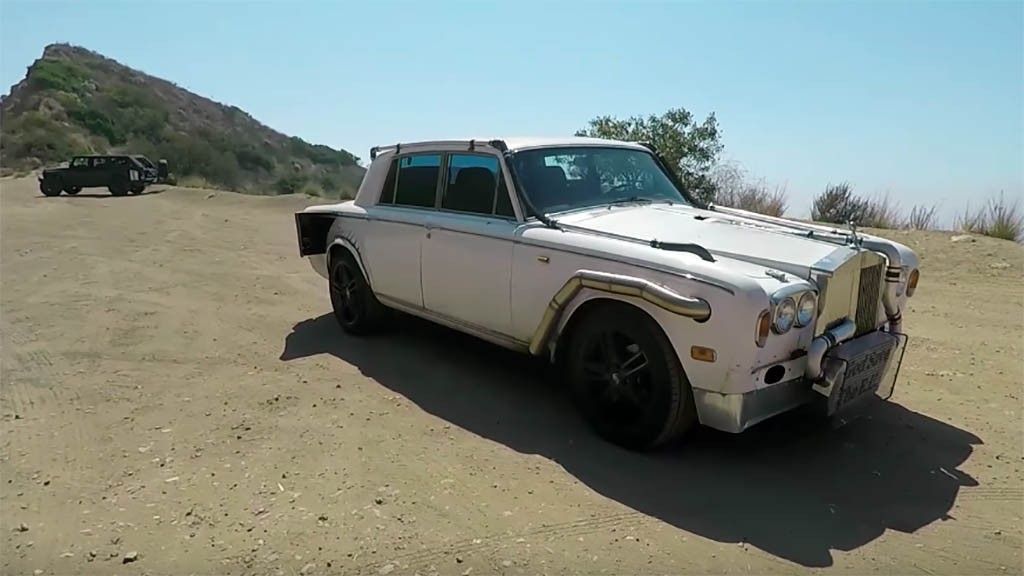 Rolls Royce owners usually don't want to affect the originality of their car through excessive modding, but this 1978 Silver Shadow II owner has gone down the exact opposite route. He's chopped it up almost beyond recognition, fitted it with a turbocharger whose plumbing is routed on the outside of the vehicle and he's given it a manual transmission.
He also changed the suspension, fitted new and improved shocks and gave it stickier tires. Now you'd think that would work as a sporty makeover, and you'd be right, but in this case it's a little more complicated than that.
Firstly, the manual transmission is from a truck, in order to withstand the high torque of the turbo six and three quarter-liter V8, and the new shocks are actually designed for off-road use so they're actually quite soft – couple this with the car's leisurely character and you end up with a rather strange project.
The thing is that unlike with the owner's previous build which he showed on TheSmokingTire (which was based on a Toyota Corolla that used a supercharged Lexus V8) the cobbled together look doesn't really suit it.