This 2017 Ford GT racked up more than $1.8 million at auction
That's more than three times what the original owner paid for it
Snapping brand new Ford GTs and then scoring a big profit from selling them is apparently a big thing nowadays. Wrestler John Cena did it last year, only to be sued by Ford because he flipped his GT shortly after taking delivery.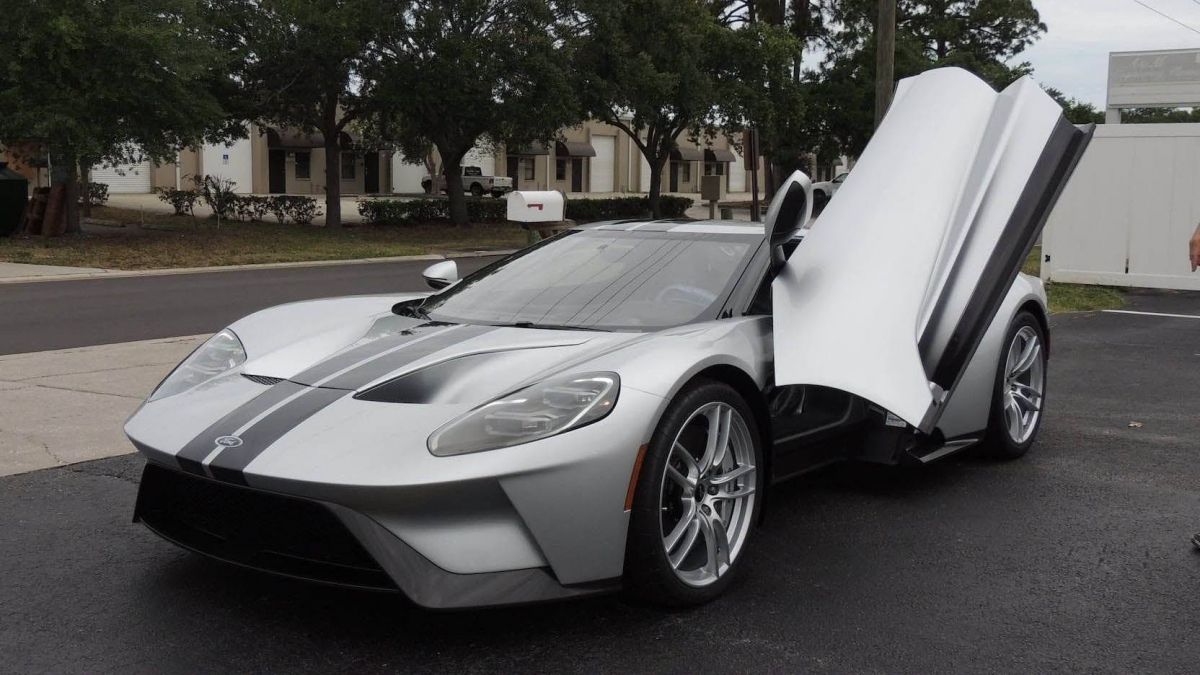 Why did Ford meddle, you ask? Well, it's because the automaker had all GT buyers sign a contract that prohibit the resale of their supercars for a minimum of two years. Apparently, that doesn't stop some owners from putting their GTs up for sale, as another one has fetched a record sum at the latest Mecum auction held in Indianapolis.
We're talking about the 48th of 250 Ford GTs produced for 2017, a car that has only 7 miles on the odometer. The stunning example is painted Ingot Silver with Black striping, has gloss carbon fiber lowers, silver forged aluminum wheels with titanium lugs, and a Dark Energy interior.
Highlights include the carbon ceramic disc brakes with silver brake calipers, Active multi-mode suspension, and obviously, the 647-hp twin-turbocharged 3.5-liter EcoBoost V6 engine hooked to a seven-speed dual-clutch automatic transmission with manual shift mode. As most of you know, the 2017 Ford GT is capable of going from 0 to 60 mph in 3 seconds dead and can reach a top speed of 216 mph (348 km/h).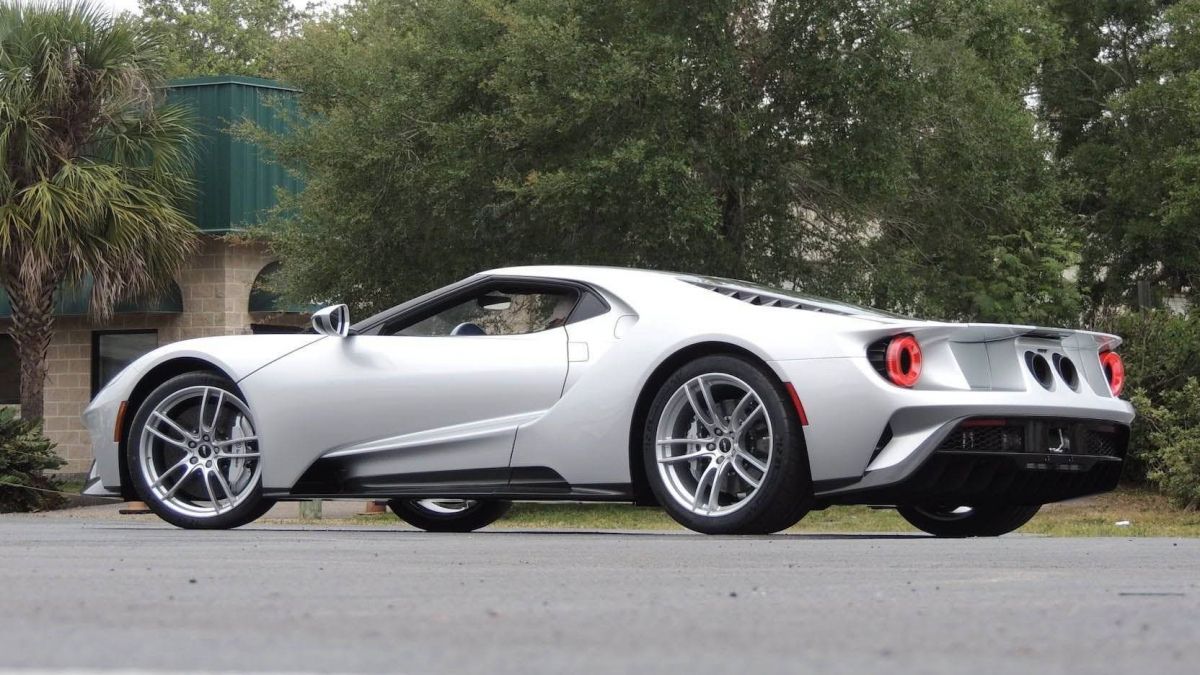 One bidder paid a total of $1.815 million to take the silver Ford GT home, and apparently he or she didn't mind paying more than three times the supercar's original starting price of $450,000. Remarkably, it only took two minutes for the GT to fetch that impressive sum. Mecum defended its decision of accepting the Ford GT #048 in the auction by saying that a judge ruled in favor of selling the car.
"If Ford wanted it back, they were welcome to come here and bid on it. So this is a publicly legal sale of a Ford GT. We had some people worried there was gonna be some repercussions, there's no repercussions with this car. It was contested in court, you bid on it, you buy it, it's yours. It's America, you can buy and sell what you want!"
Dana Mecum, president Mecum Auctions
The sale didn't do down well with Ford, as the company replied with a statement saying it doesn't comment on individual customer or legal matters, but "all buyers sign agreements to maintain ownership of new Ford GTs for 24 months." New lawsuit coming?
Story references: Carscoops
READ MORE: 2018 Ford GT Heritage Edition puts on a show on the track