And yes, it broke a record in the process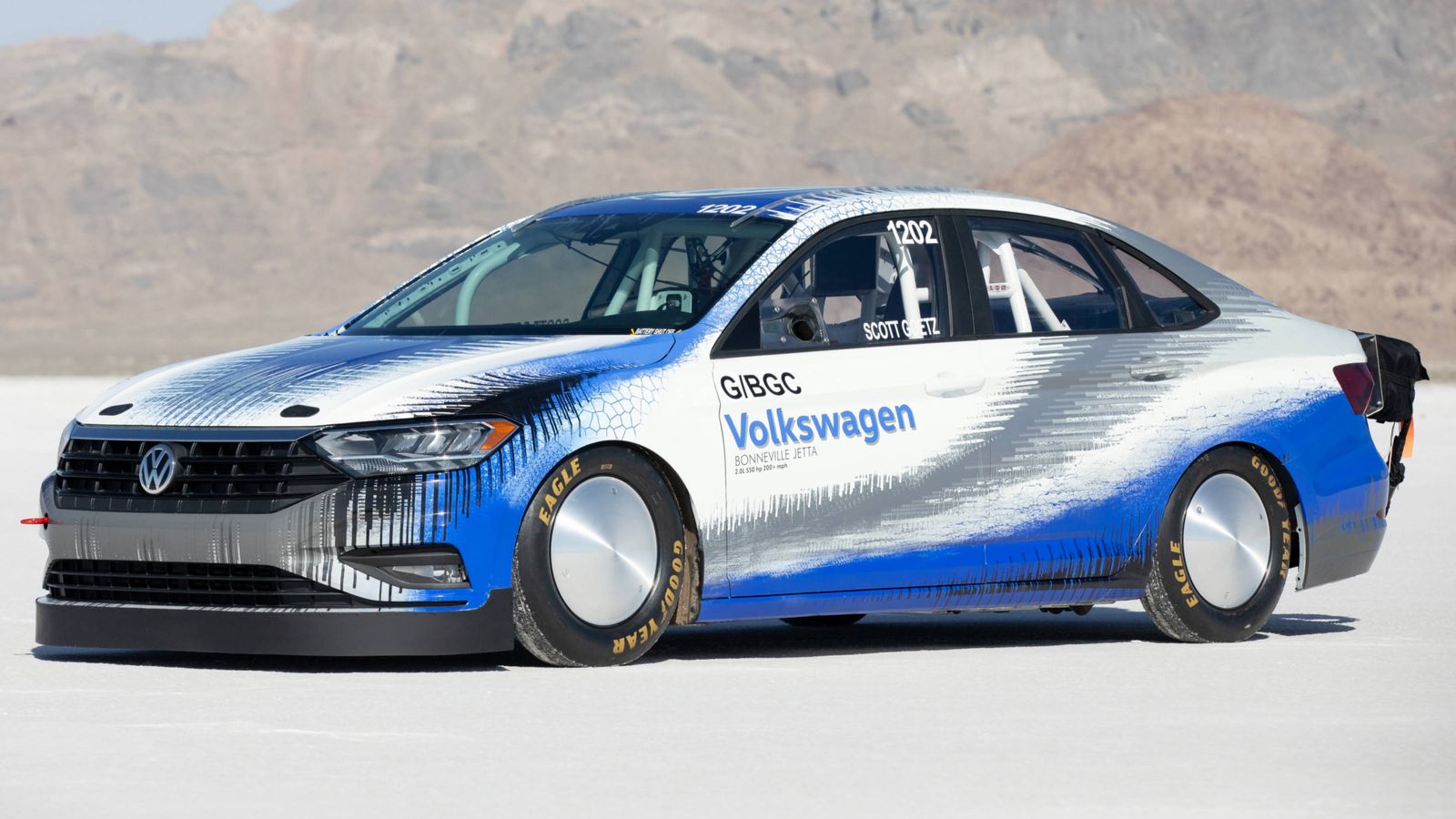 A modded 2019 Volkswagen Jetta ran at over 210 mph (338 km/h) over the Bonneville Salt Flats, breaking a SCTA record.
Before we delve into the details, a little background. SCTA stands for Southern California Timing Association and the speed record this Jetta broke counts for the Blown Gas Coupe tier and previously stood at 208.472 mph (that's about 335.5 km/h).
The 2019 Jetta in question was clocked at 210.16 mph (which is around 338.2 km/h) thanks to a modified version of the EA888 2-liter, direct-injected and turbocharged TSI engine and the overall input of THR Manufacturing, who squeezed a drag coefficient of just 0.27 out of the new bodywork.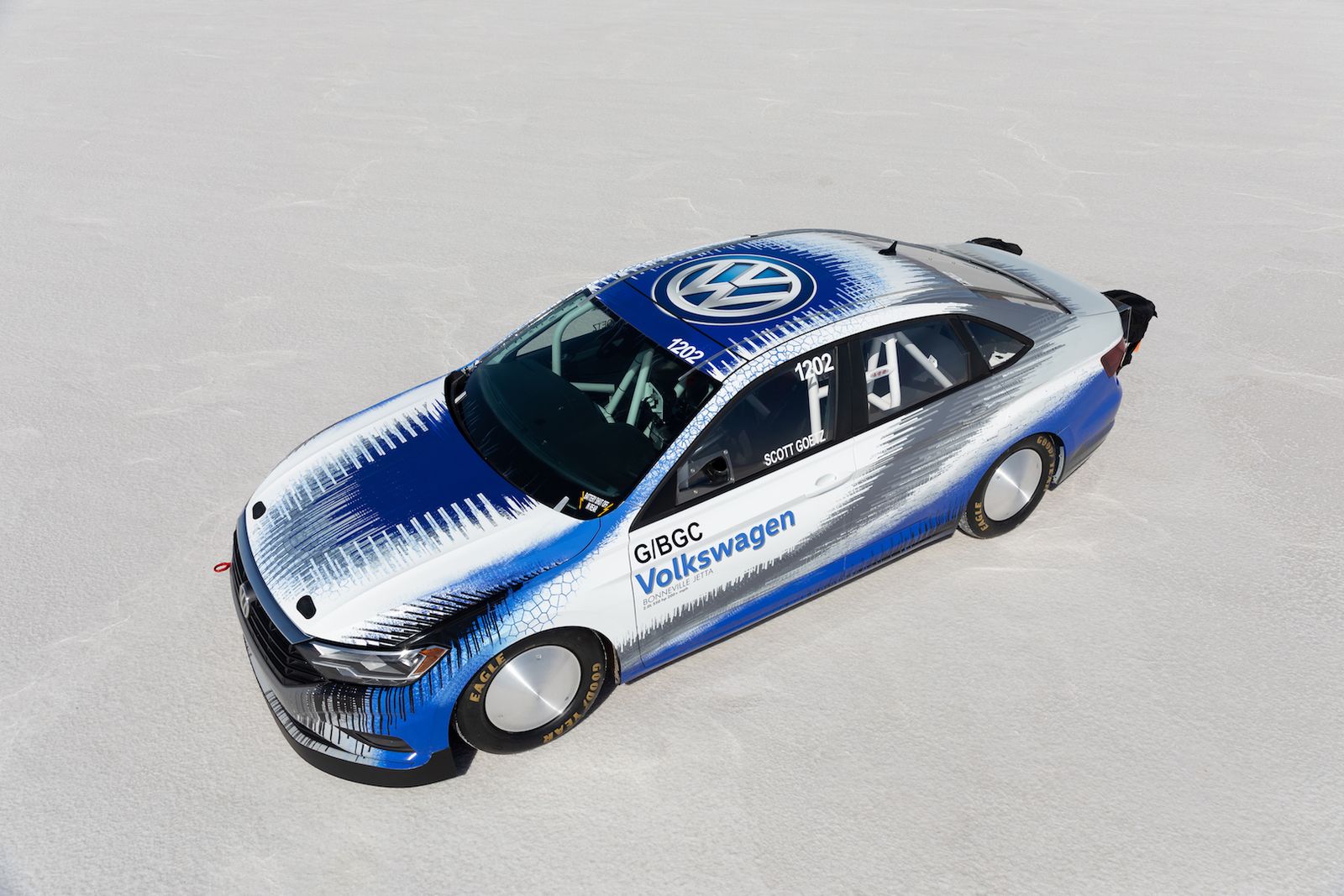 Sure, this feat is better rendered as a sum of many things done right, including engine power, which according to dyno readings, was 600 hp at 8,500 rpm.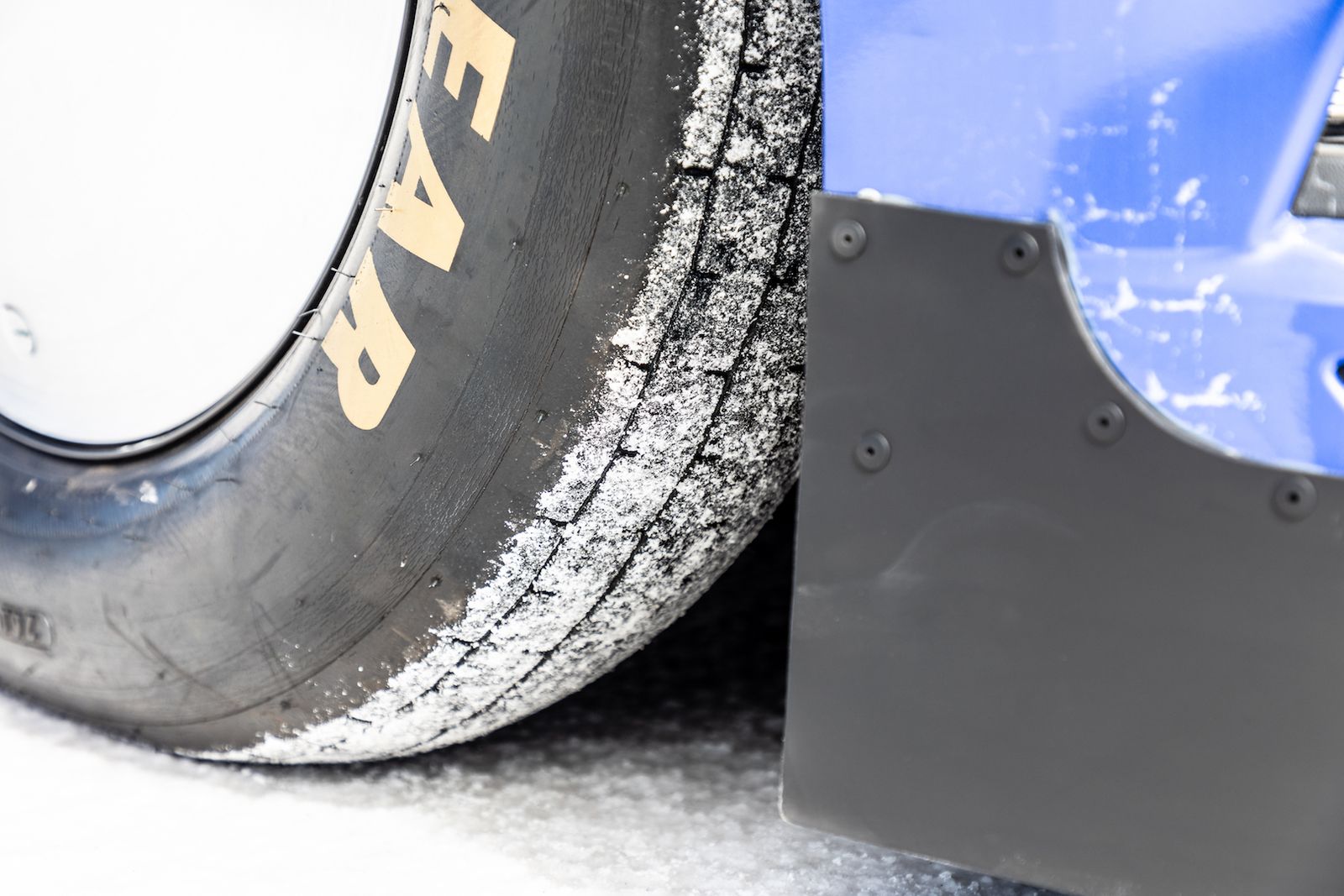 Further tweaks brought to the car included lowering the suspension system, adding special wheels and tires as well as a limited-slip differential to lend a hand with additional traction.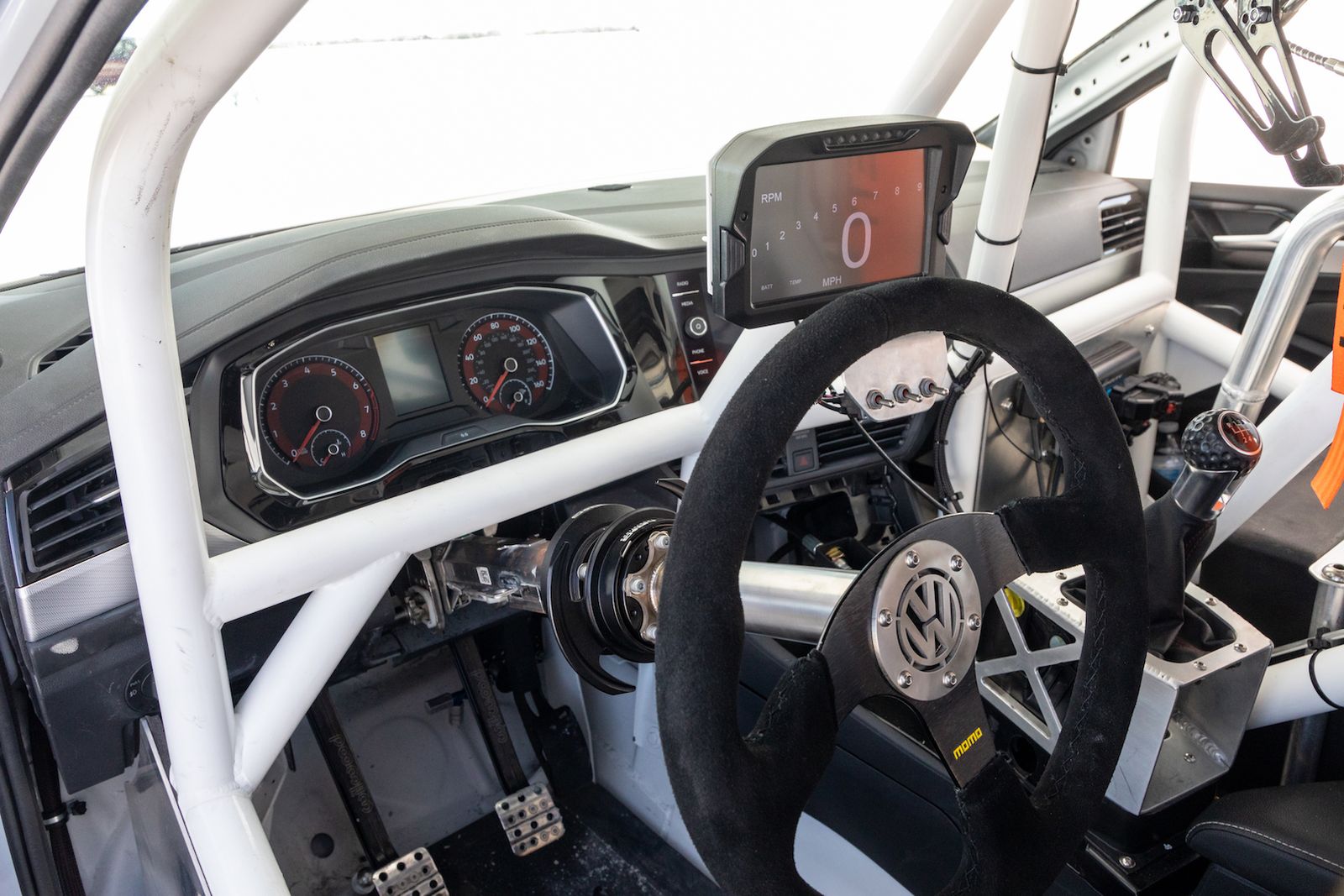 The cabin was cleared of non-essential parts (think of everything you'd normally find useful inside your daily driver) and fitted with a roll cage, a single racing seat, and a fire suppression system.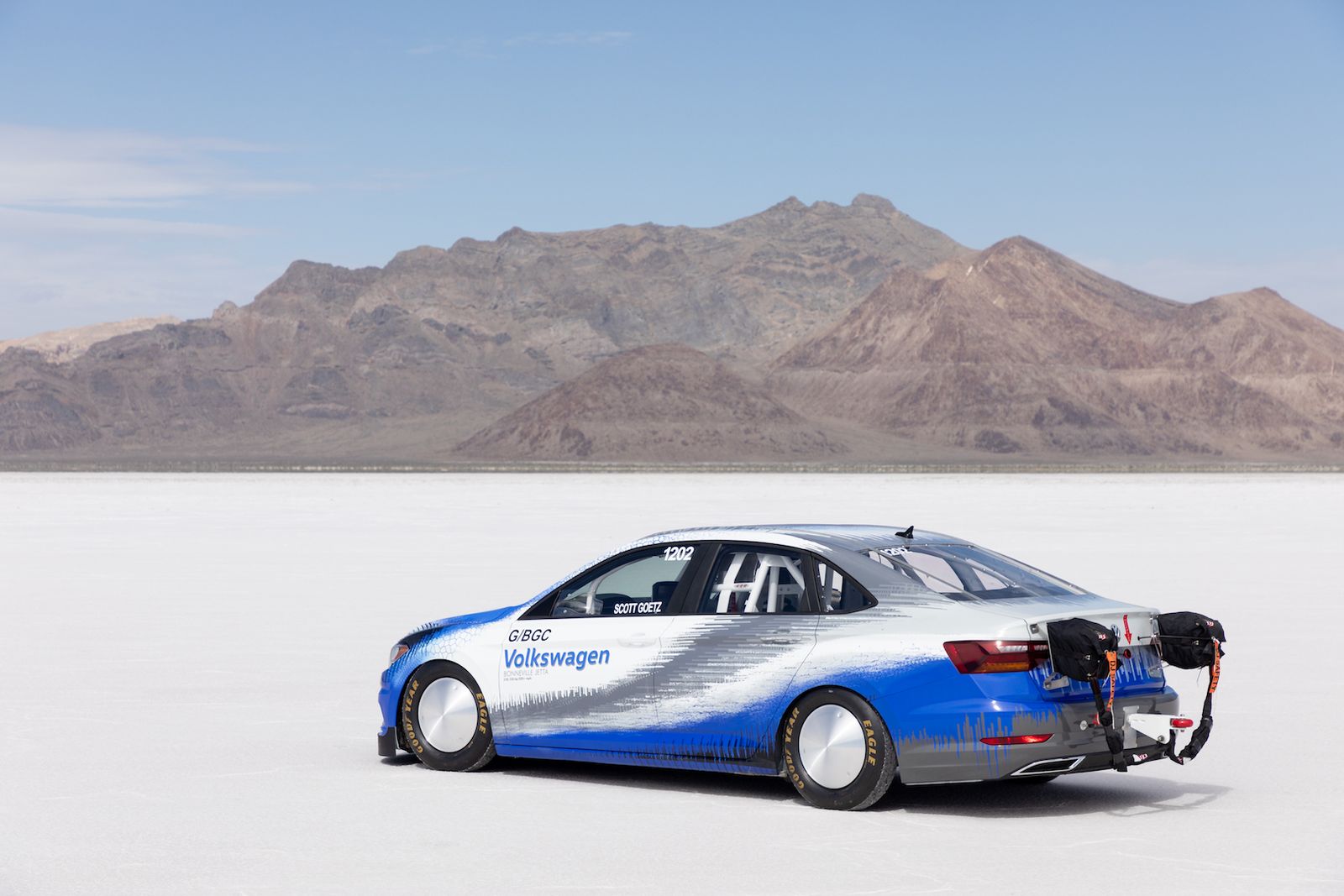 Two parachutes were also added to help keep the speeding Jetta's momentum in check during deceleration.
SEE MORE: Volkswagen T-Roc takes on Audi Q2: which is better?