A brief and powerful demonstration of what grip efficiency means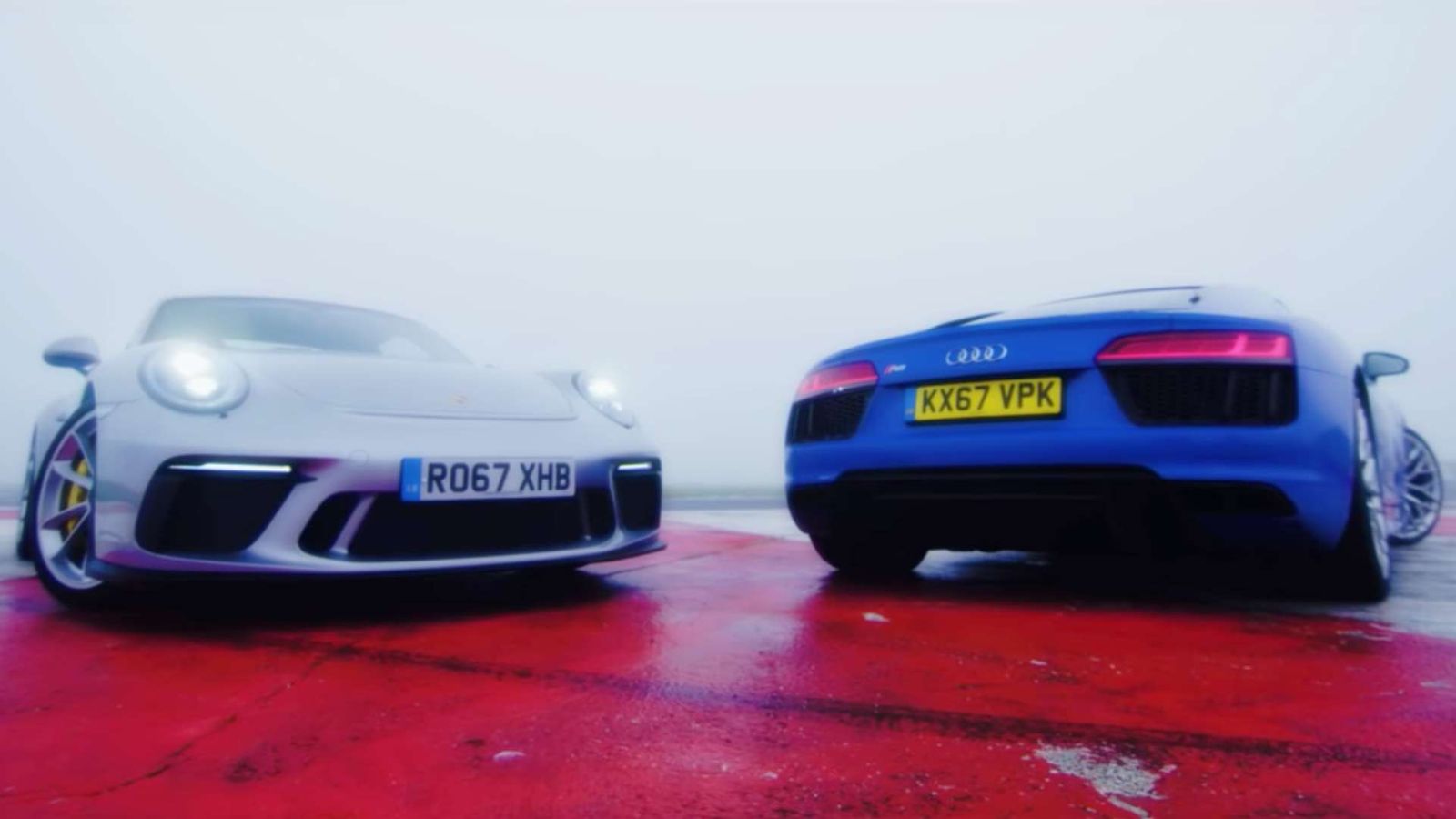 Looking at two superb supercars such as the Audi R8 and the Porsche GT3, the tires they're wearing might be your least curiosity. This clip, however, shows you just how much that weighs in on a track day.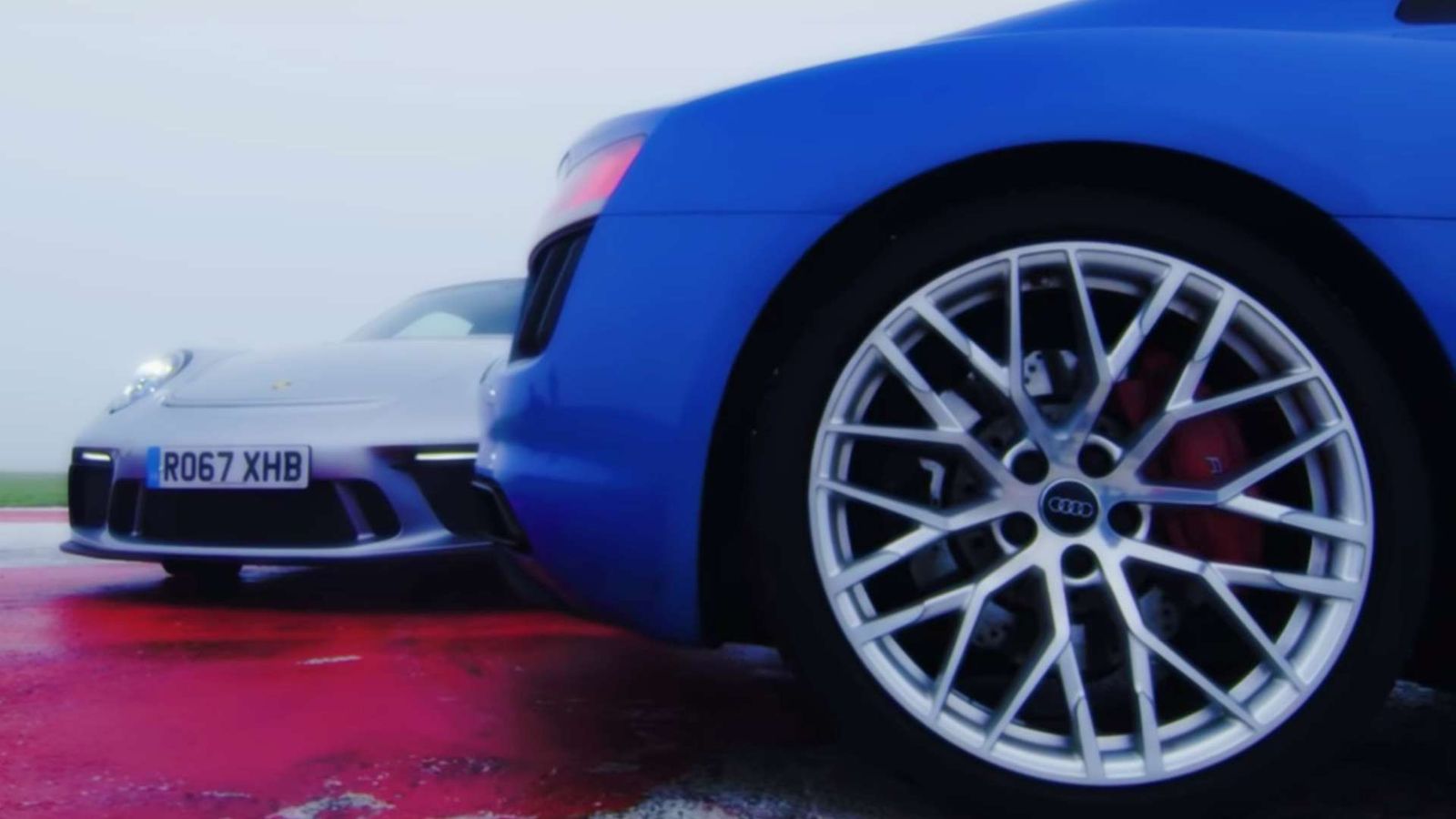 Tipping the scales at 3,670 pounds (1,665 kilos), the R8 RWS is some 50 kilos lighter than in the quattro guise but it's still heavier than the 3,152-lb (1,430-kg) 911 GT3. On the other hand, the R8 brings 540 metric horsepower to the party, 40 more than the 911. However, all this parity is disrupted by the rainy weather.
[NativeAd]
The 911 GT3 is wearing Michelin Pilot Sport Cup 2 which are amazing on dry surfaces but in the wet just can't keep up with the Pirelli P Zero the R8 comes with from the factory.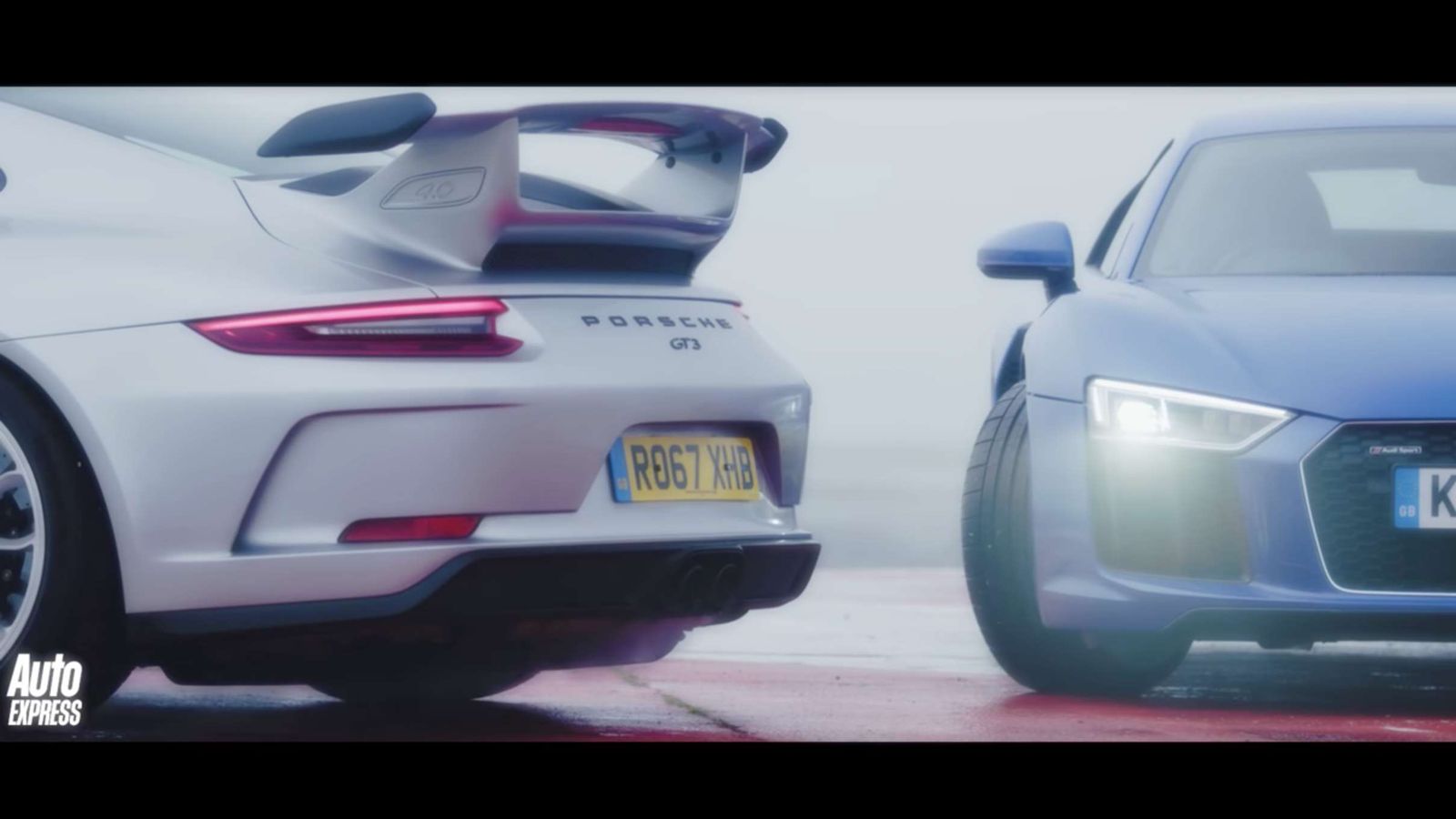 I don't want to say the R8 is not as quick around the track than the 911, so I'll let the man who drove them both do it, Steve Sutcliffe: "In the dry, I'd put a thousand quid on the GT3 going quickest and by a fairly decent margin."
Lesson learned: a pair of tires can (and most of the time does) change the outcome of a clash.
SEE MORE: Audi R8 V10 Plus looks daggers at McLaren 570S Spider, drag race follows
via Auto Express YT