Bulgarian designer Milen Ivanov has imagined an Audi hypercar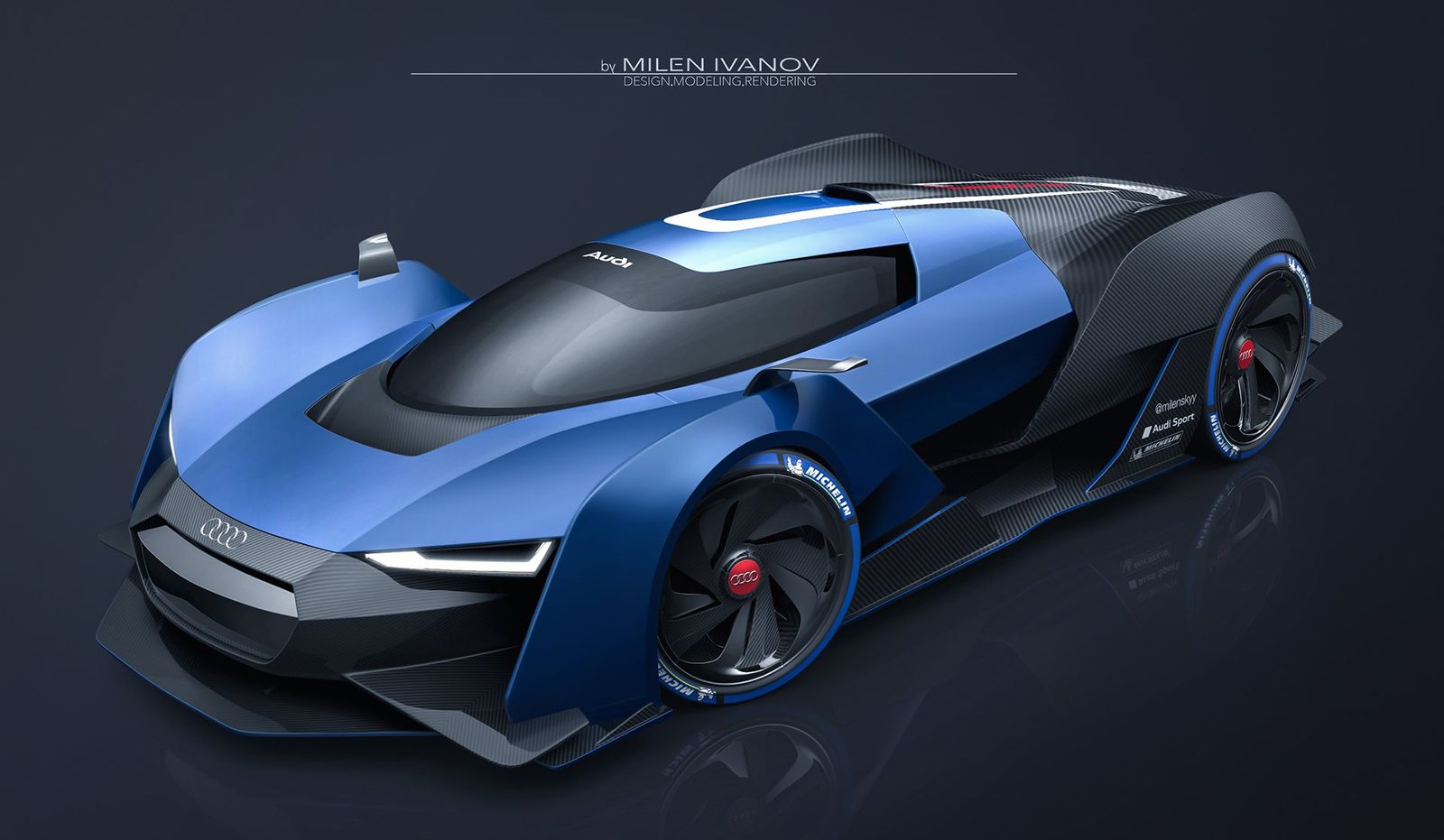 There's nothing above the R8 V10 in Audi's lineup when it comes to performance cars, but what if the automaker wanted to offer something significantly more extreme? Something to remind of the glory days of the Auto Union Grand Prix cars?
Bulgarian designer Milen Ivanov has thought of such a possibility, but he didn't turn to the interwar era for inspiration. Instead, he imagined what an Audi-badged version of the Bugatti Chiron could look like.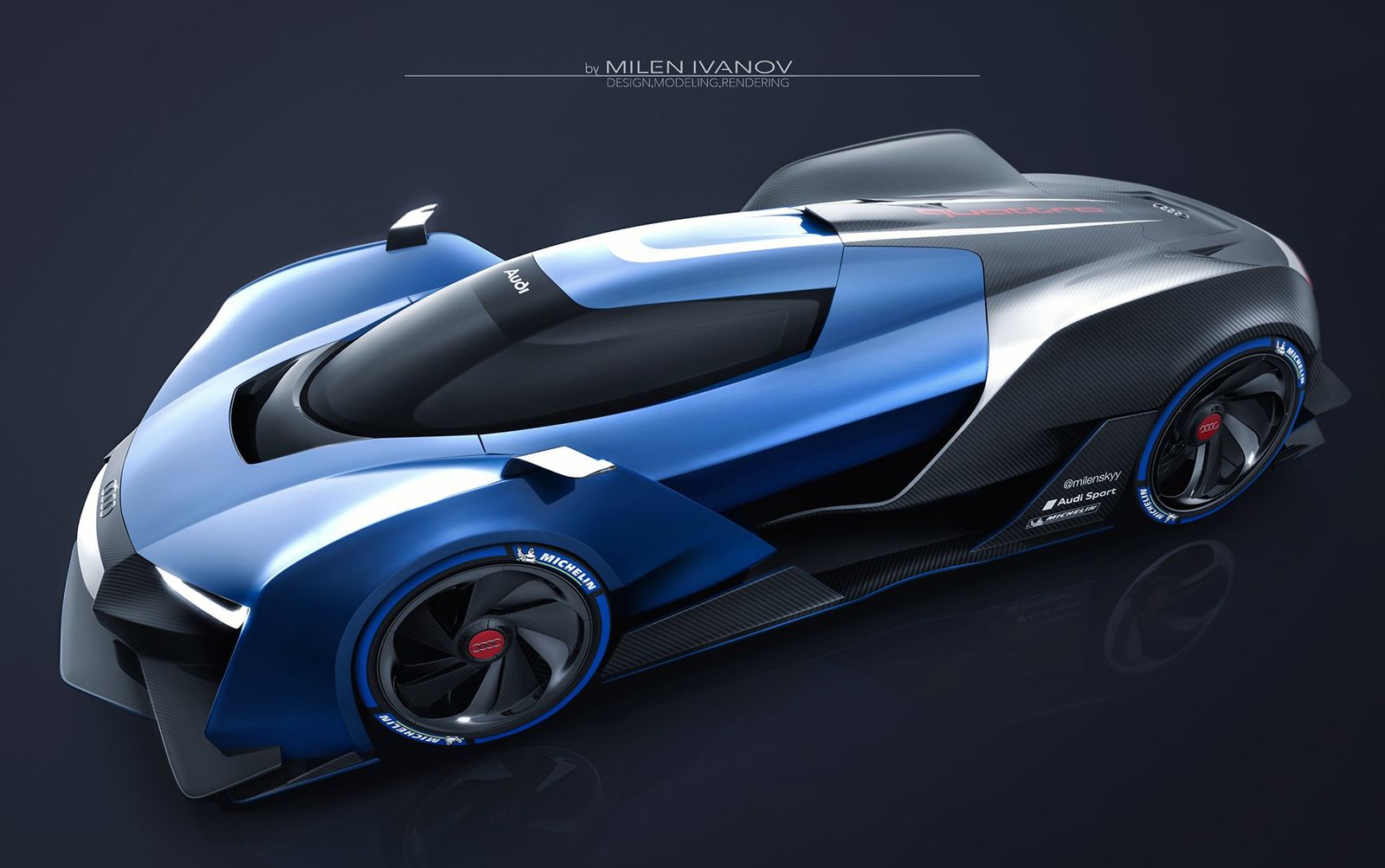 The result, we have to say, looks stunning. While it looks futuristic and edgy, the RS Concept is instantly recognizable as an Audi: the Singleframe grille is present, as are the sleek headlights and taillights typical of the brand.
Striking details also include the turbine-design wheels, the video cameras replacing the side mirrors, and the aggressive aerodynamic package. A big chunk of the car's body features exposed carbon fiber, while the other is painted blue.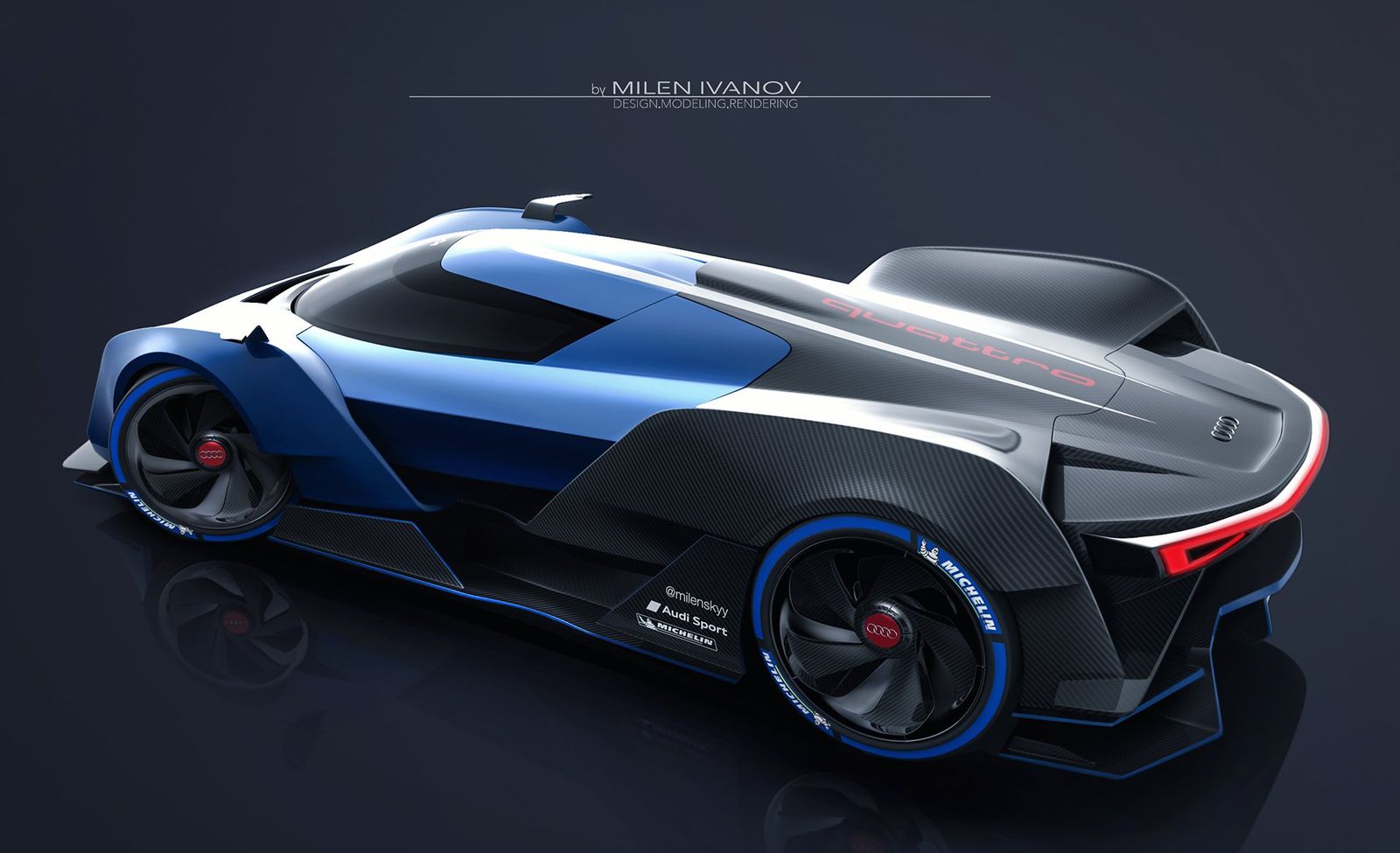 There are a lot of design influences in the RS Concept, but somehow Milen Ivanov made it look unitary. Design cues from the Audi R8, R18 e-tron quattro endurance racing car, and Bugatti Chiron come together in a sweet-looking package.
Well done, Mr. Ivanov, but too bad an Audi hypercar is not high on VW Group's list right now.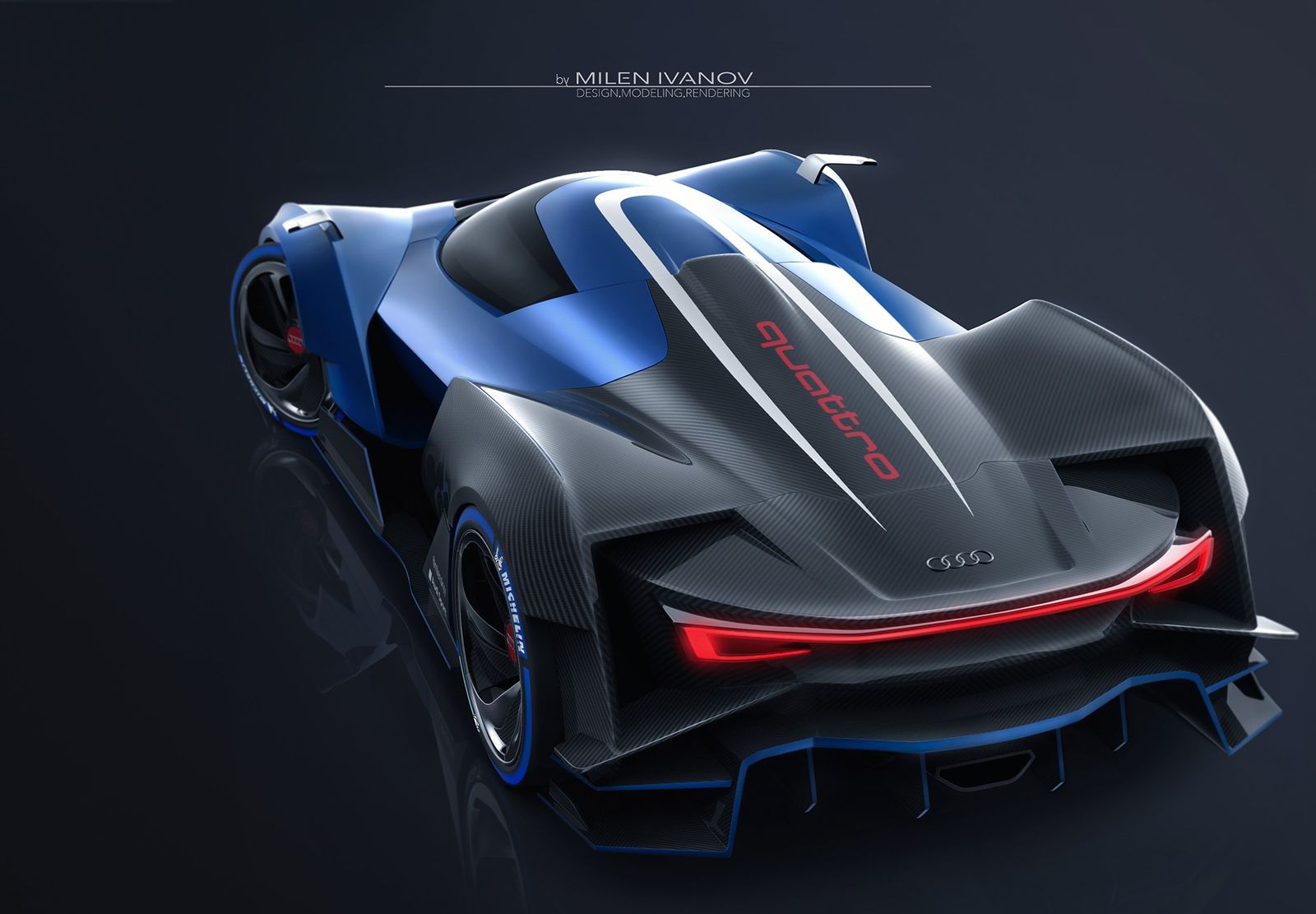 Image credits: Milen Ivanov