Who needs a Bentayga when you can have a cool Bentley off-roader instead?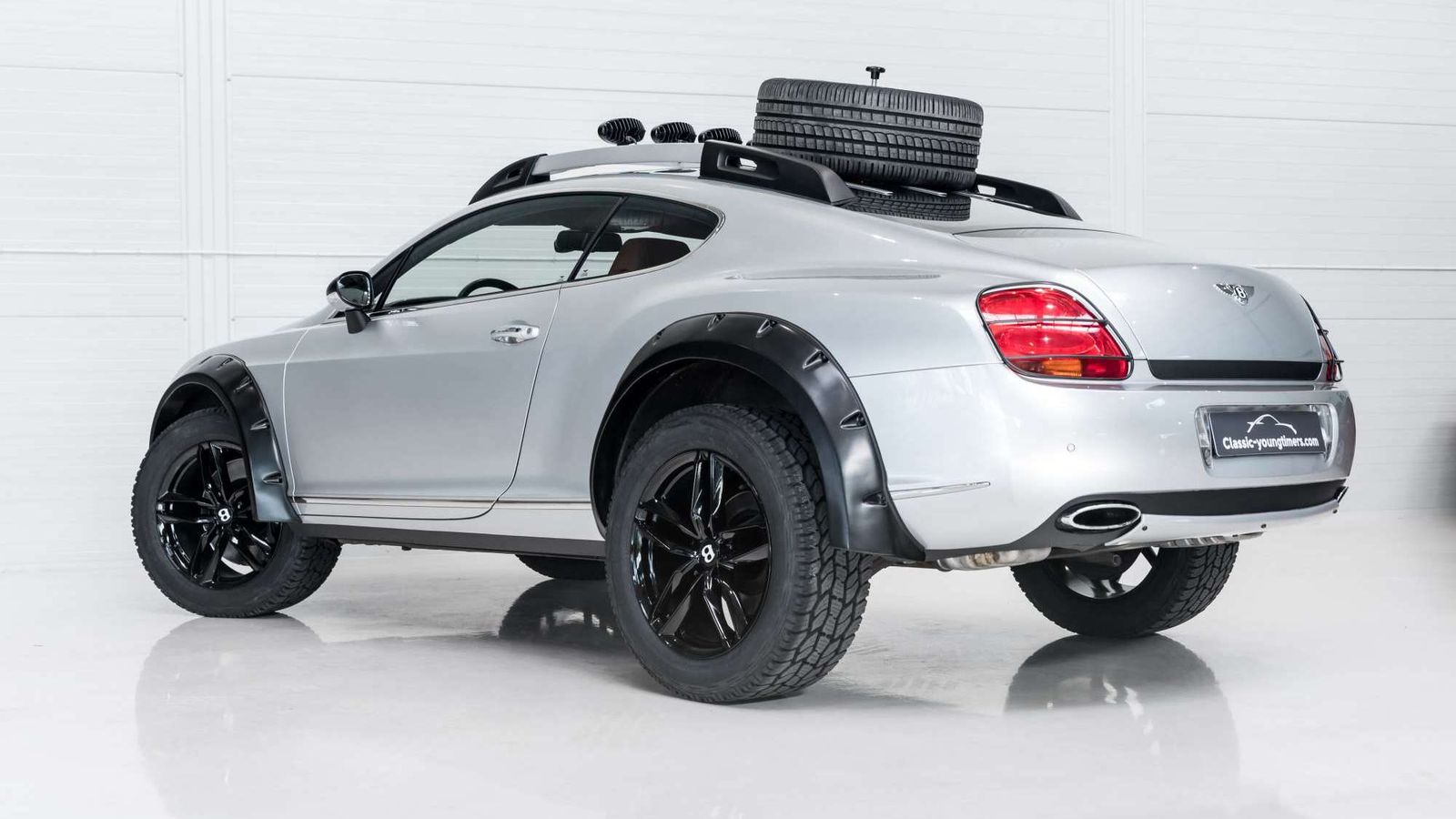 Bentley's first SUV — the Bengayga — is around for quite some time now, already having us familiarized with its bulkiness. Of course, now we'll have to start from the first base with the Bentayga because we've just been reset by this spartan Continental GT.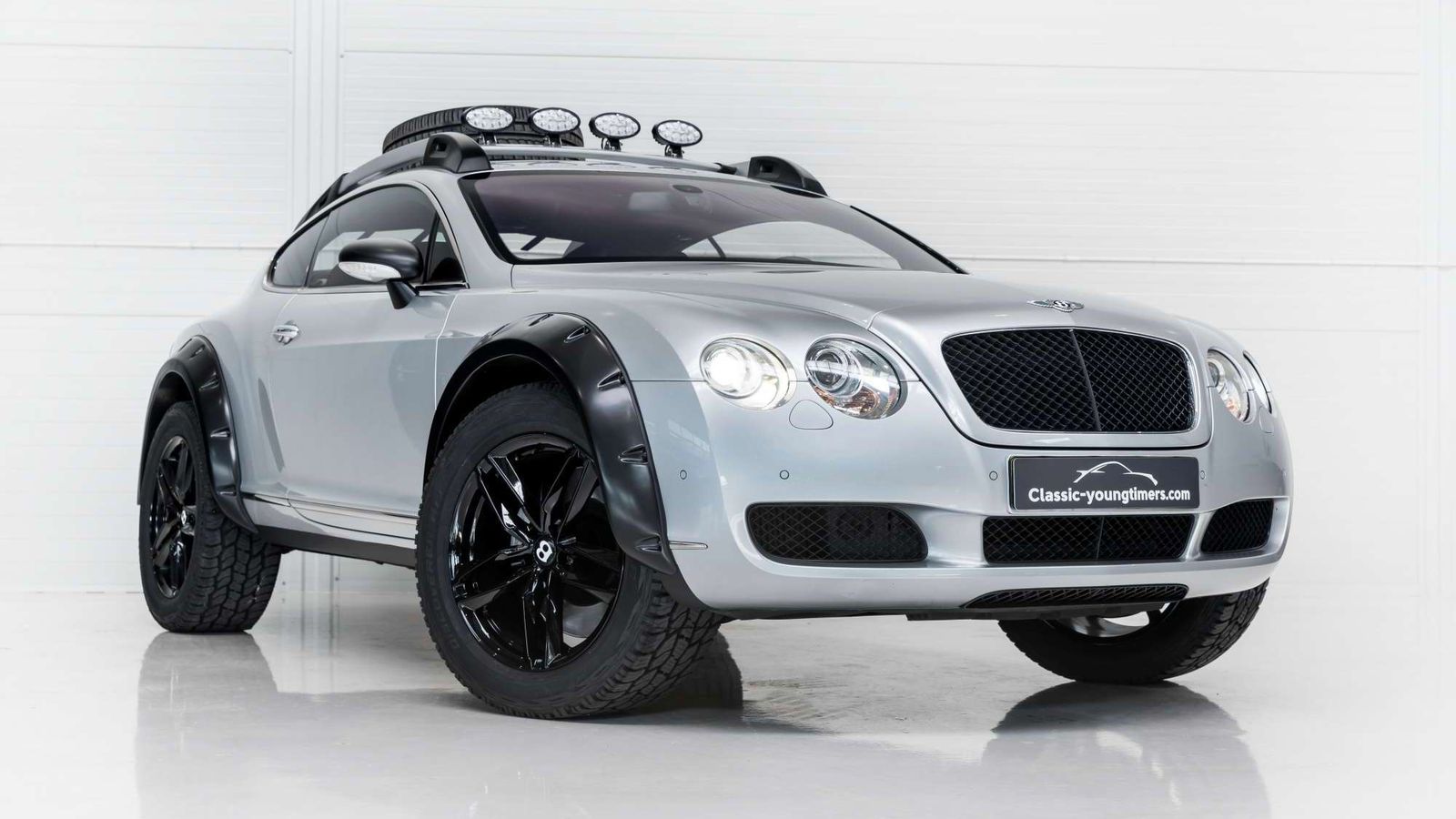 This specific unit is a first-gen Conti GT running the 6.0-liter W12 engine — churning out a mere 552 hp (412 kW) and 479 lb-ft (650 Nm) of torque back then, in 2003. In the past fifteen years, it got just a tad more powerful. However, even a Conti GT of old could carry you with a 197 mph (318 km/h) maximum velocity, and launch you to 62 mph (100 km/h) in about 4.8 seconds.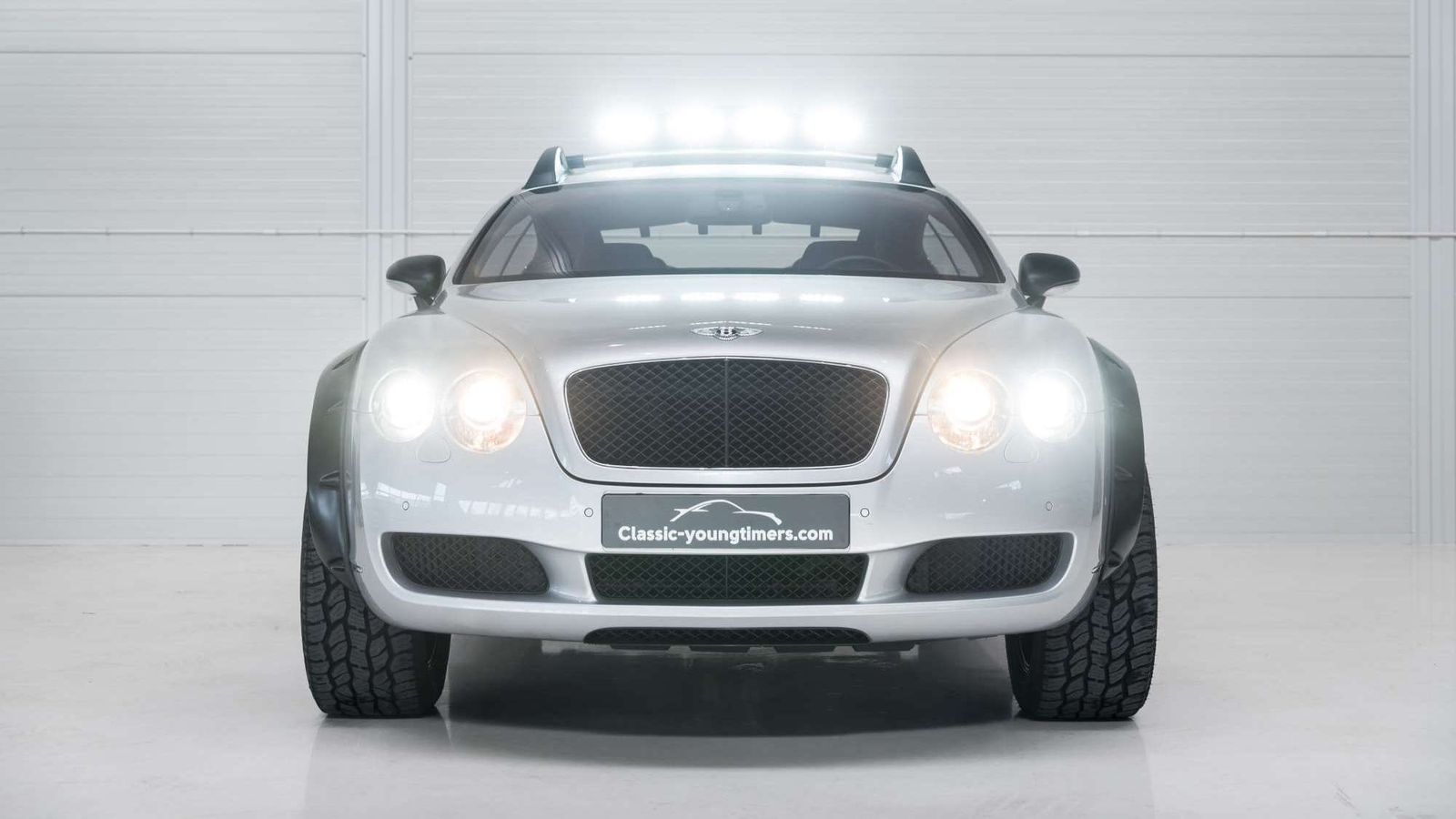 But all these performance figures are a bit irrelevant now because this Conti GT isn't your ordinary opulence-clad cruiser but rather your super-cool posh off-roader. Fourteen years (and 85,166 km / 52,919 miles) after its birth, the Continental GT receives a life-changing intervention.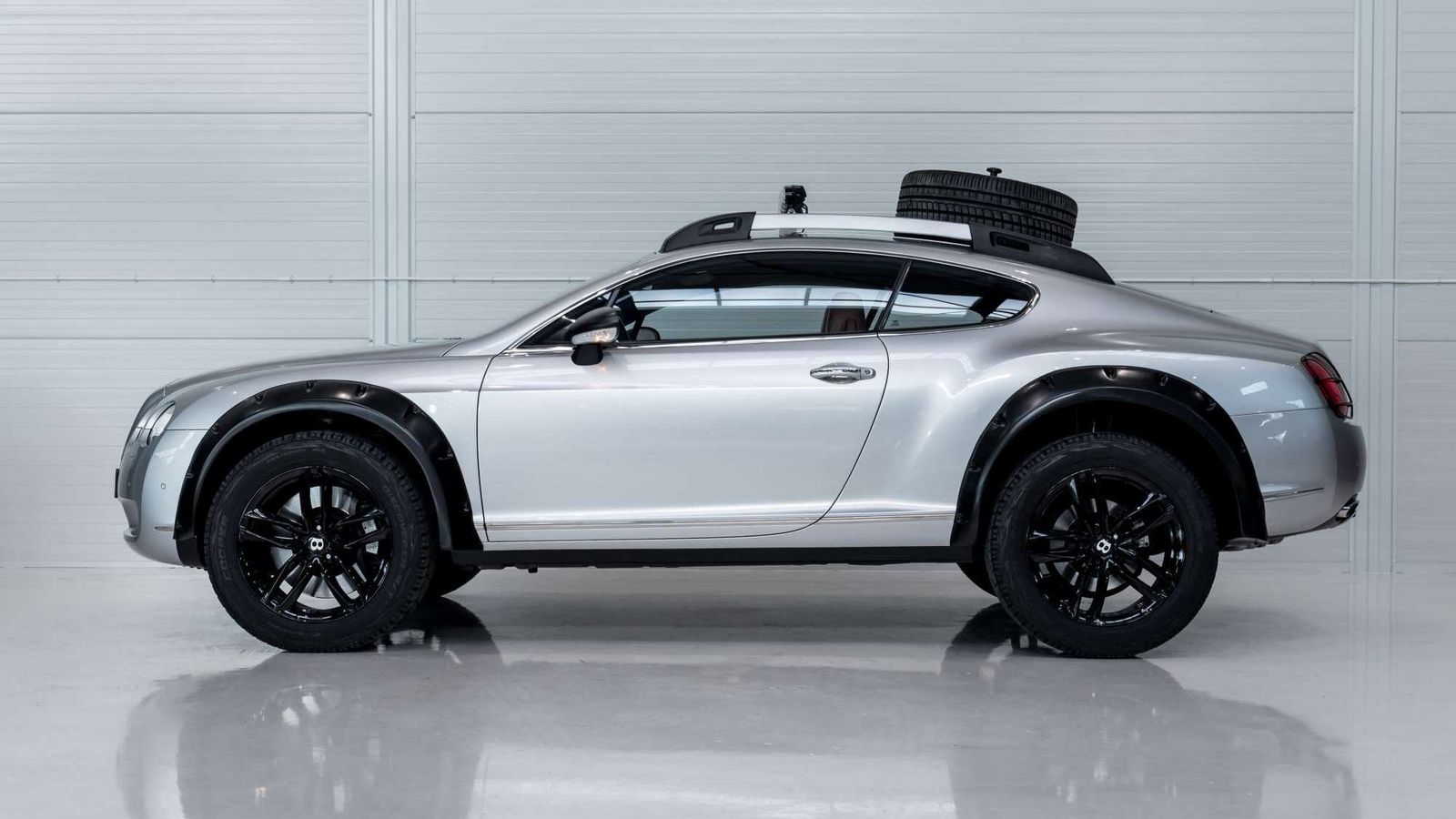 Firstly, it sits on 20-inch wheels specially designed to take "285 high-speed all-terrain tires," and boasts a three-inch higher ground clearance. As if it wasn't wide enough, the Conti "Off Road" gets some massive matte black fender flares. Naturally, the suspension was re-tuned for an improved behavior on irregular surfaces, and accessories like a spare wheel or LED lights now have proper support on the custom-made roof rack.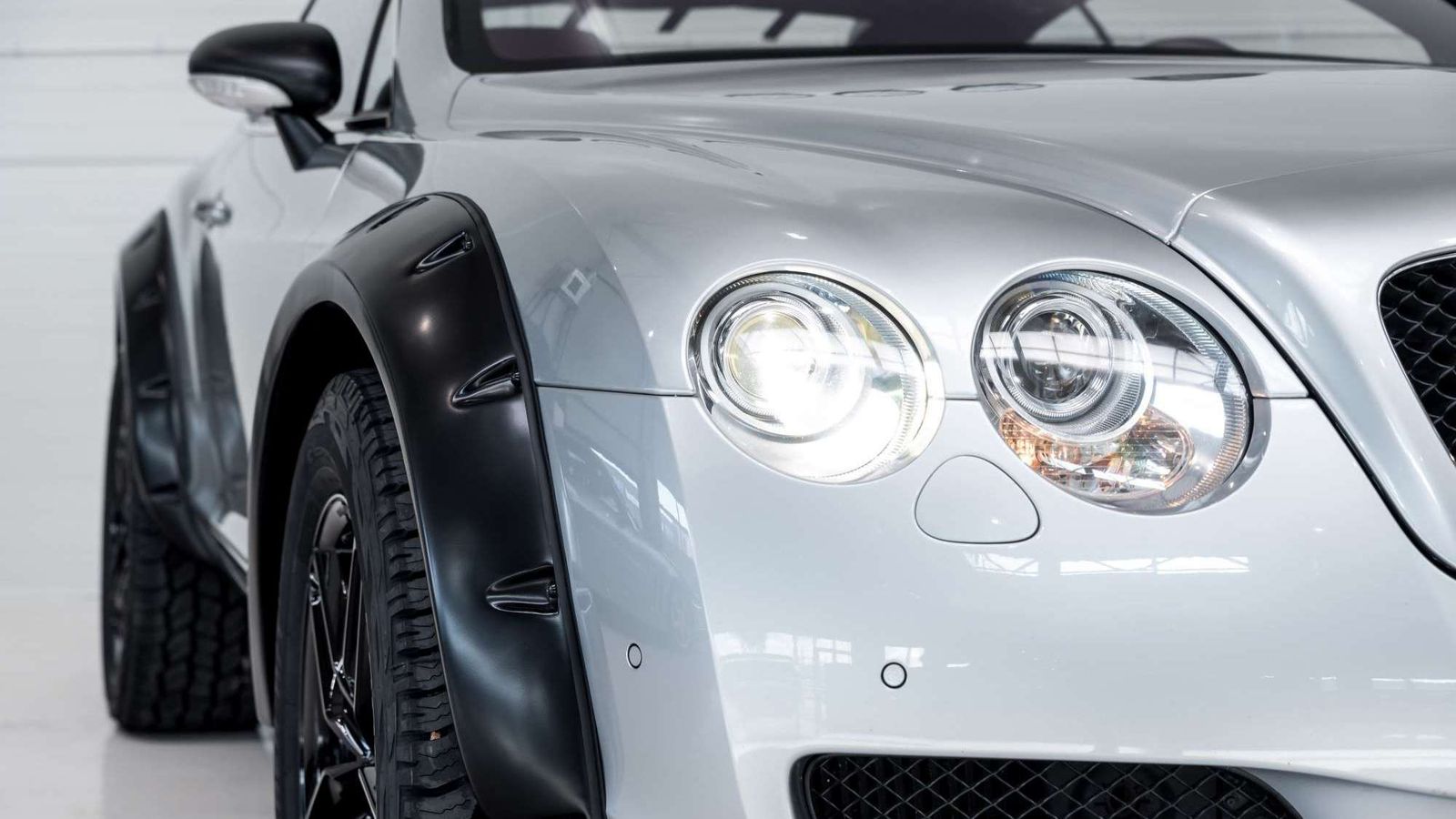 The price is disclosed on demand, but it's an irrelevant detail anyway: whoever lays its eyes on this build is forever hooked. All this Bentley off-roader needs now is a pair of eyes with have large pockets as well. Now back to browsing the photo gallery above, it has plenty of pics to gaze upon.