On the menu: a healthy power upgrade and sinister looks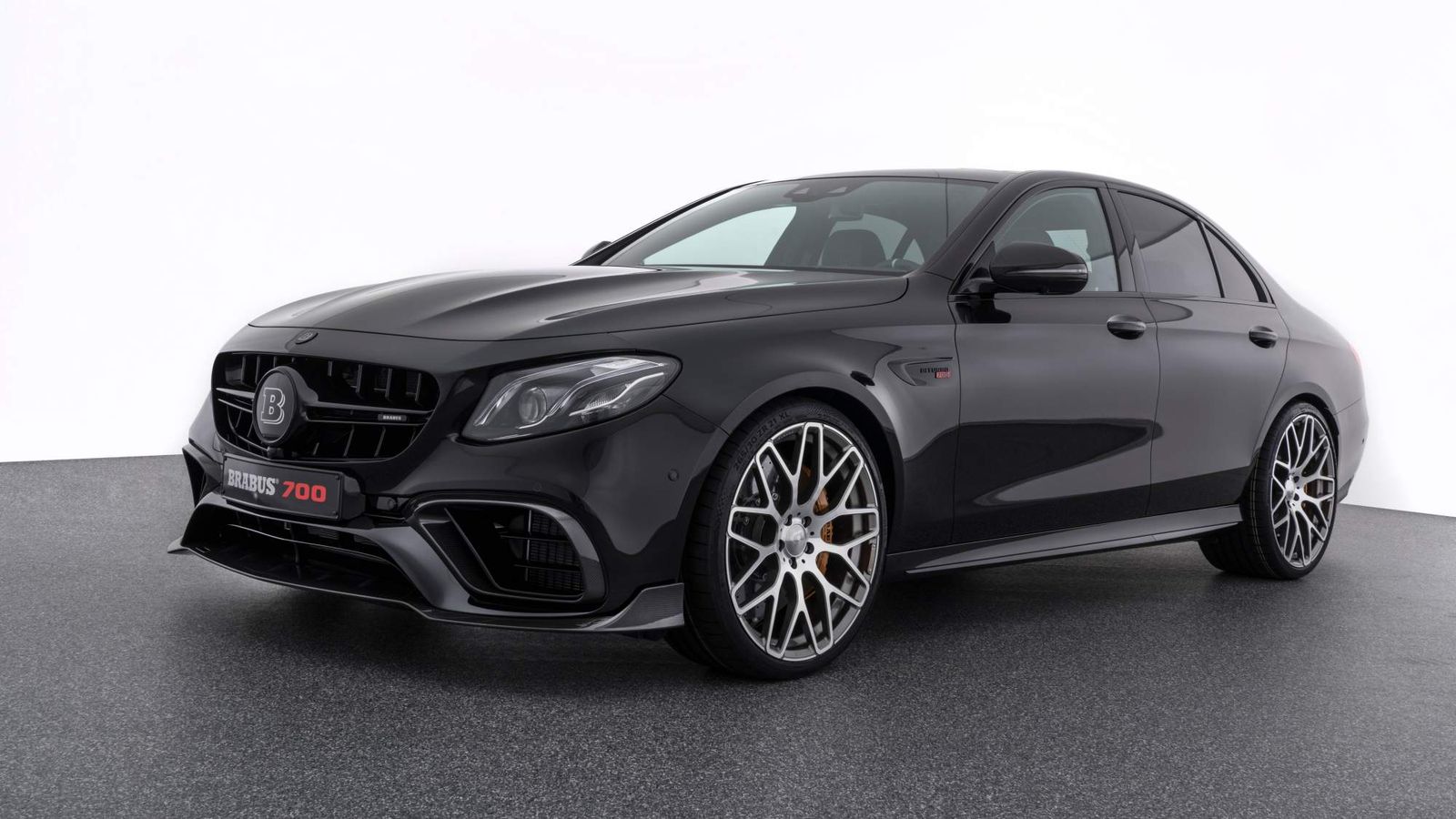 Besides the Rocket 900 6.3 V12 Cabrio, Brabus' Frankfurt Motor Show booth will also include the tuner's take on the Mercedes-AMG E 63 S 4MATIC+.
It's not like the high-performance model needed some extra grunt, but Brabus offers it anyway, taking the 4.0-liter twin-turbo V8 engine from 612 metric horsepower to 700 hp at 6,100 rpm.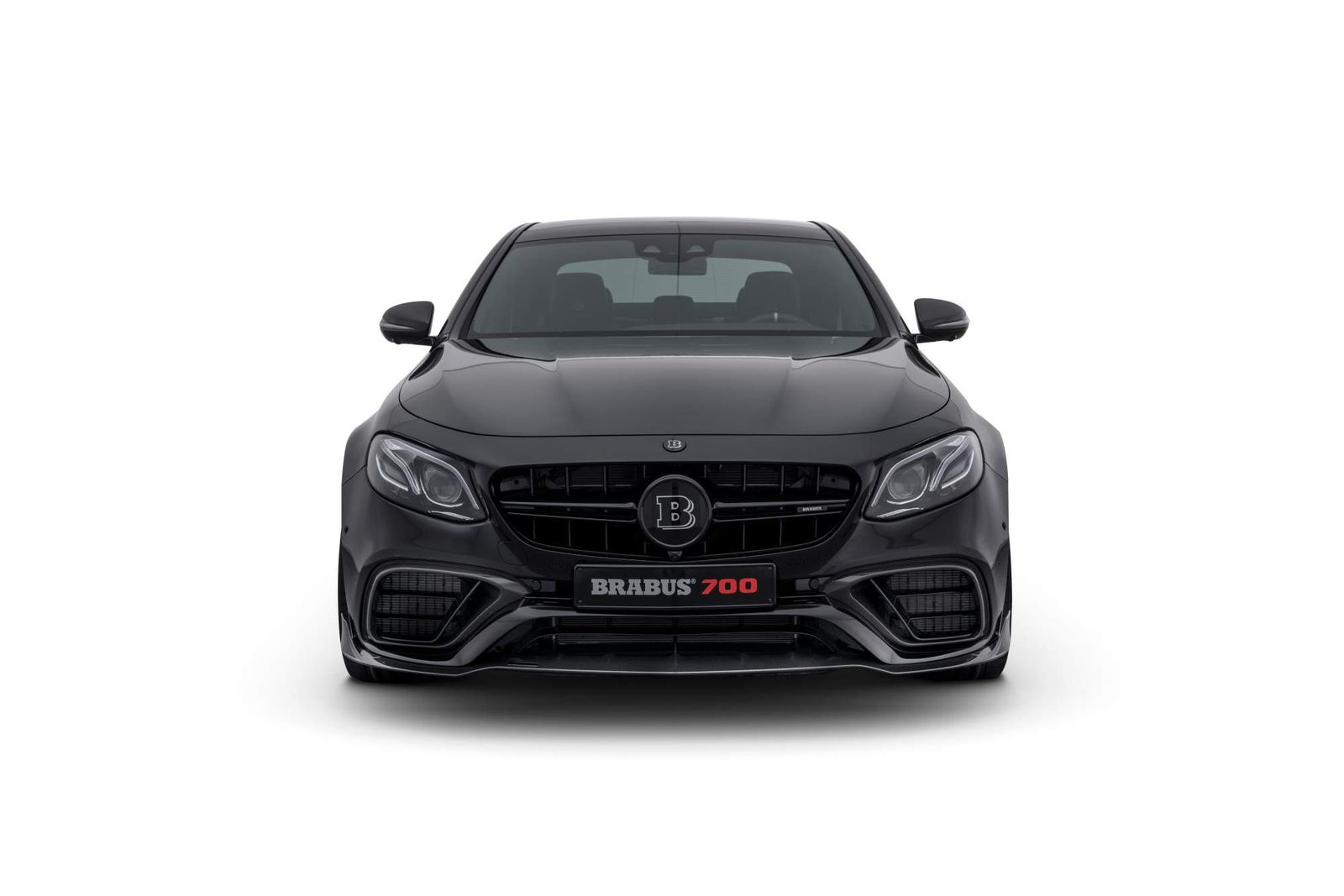 While at it, the aftermarket specialist also boosted peak torque to 950 Nm (701 lb-ft), up from 850 Nm (627 Nm), on tap from 3,500 rpm. The performance upgrade comes courtesy of the Brabus PowerXtra B40 – 700 engine tuning kit which includes an upgraded electronic engine control unit with new mapping for injection and ignition, as well as increased boost pressure.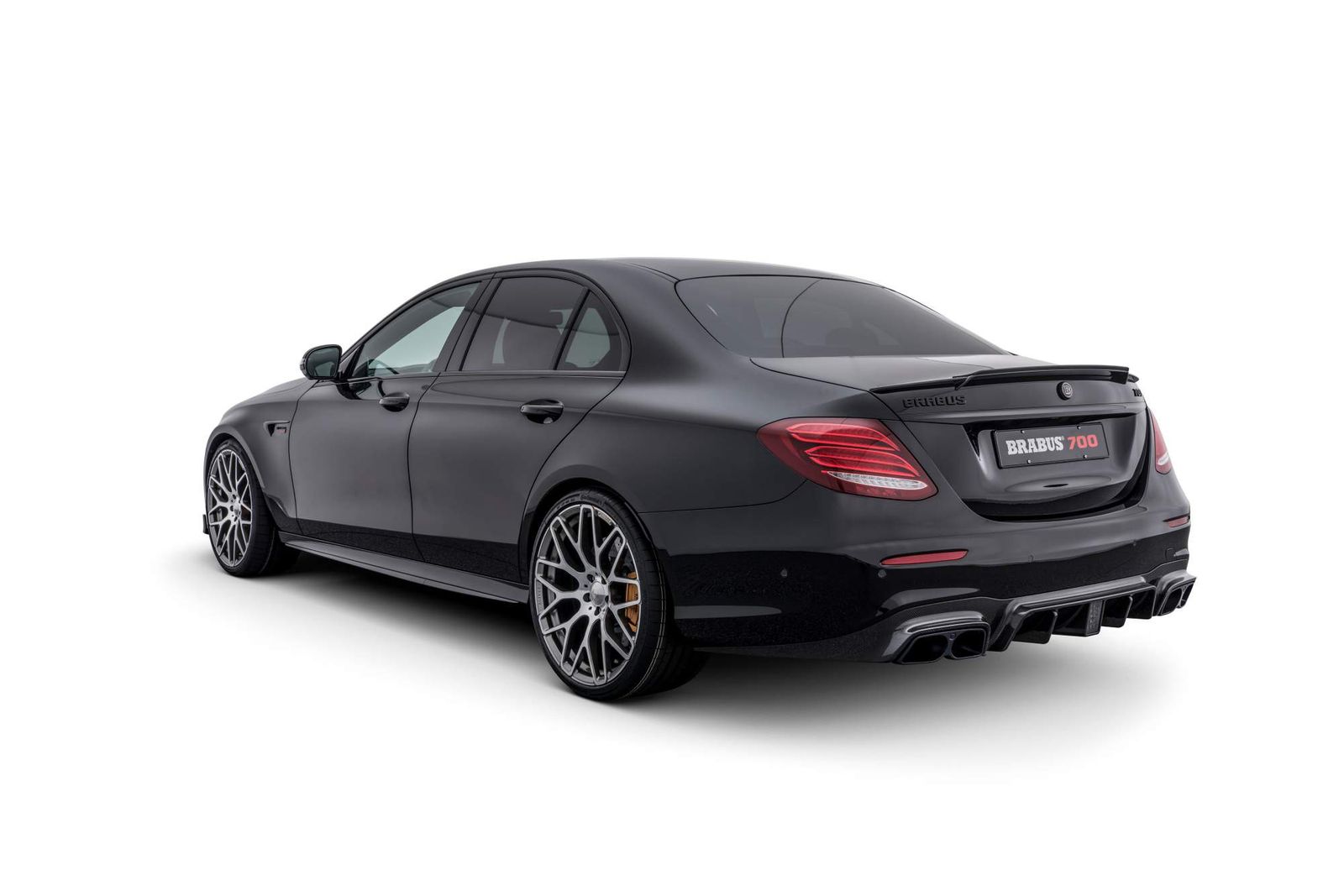 Hooked to the nine-speed sports automatic transmission the upgraded engine allows the Brabus 700 sedan to go from 0 to 100 km/h in just 3.2 seconds, while the wagon does it in 3.3 seconds. Both figures represent improvements of 0.2 seconds over the stock E 63 S models.
Top speed is 300 km/h (186 mph) for both the sedan and the wagon. If that's not fast enough, you'll be glad to learn that Brabus is already developing a Vmax Unit that will further increase maximum speed. The extra power echoes through a stainless Brabus sports exhaust system with twin tailpipes on each side.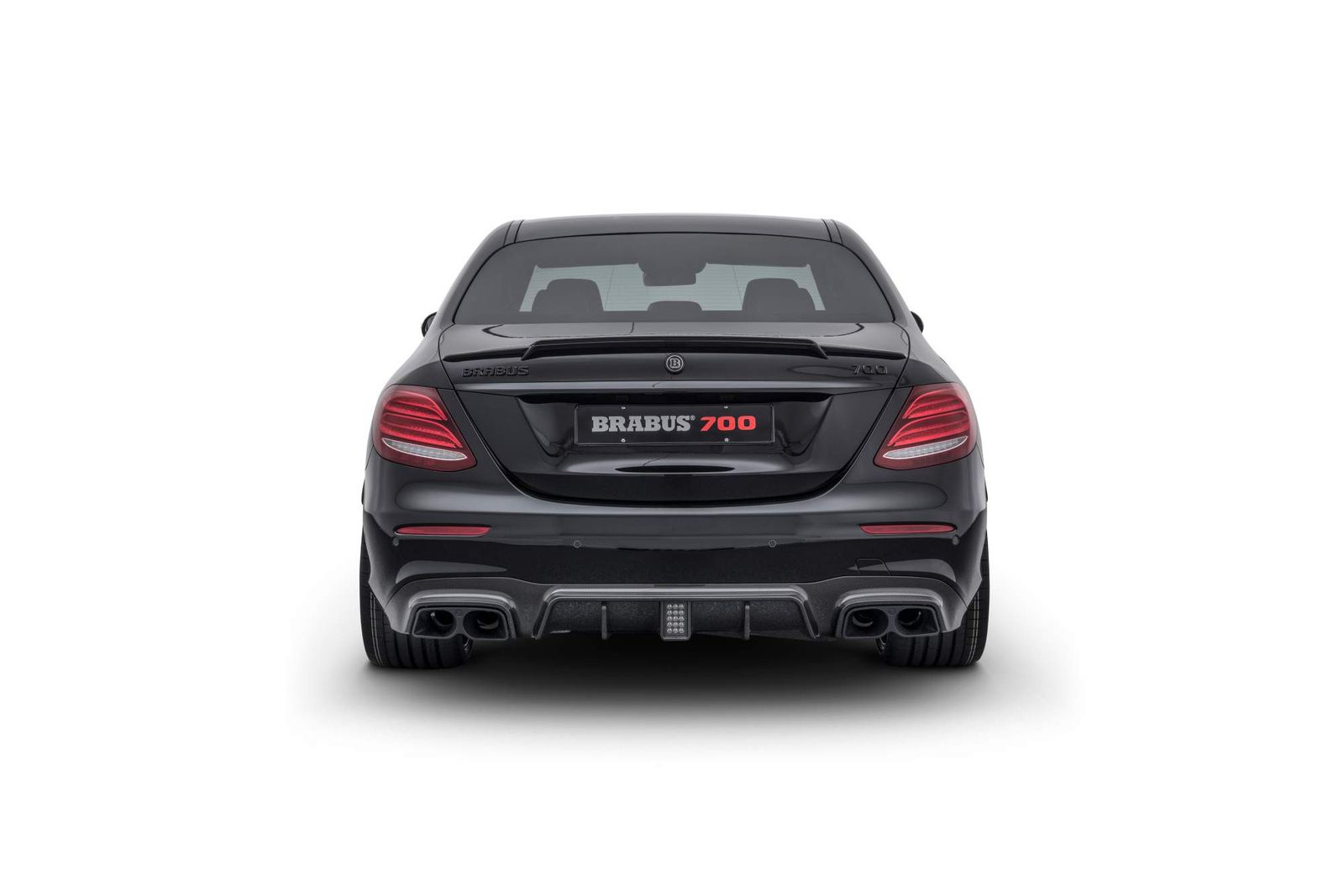 Styling-wise, the Brabus 700 sports an aero kit made of carbon fiber including a front spoiler lip, surrounds for the large air intakes, a rear spoiler, and a diffuser insert for the rear bumper. The choice of rims includes models with diameters of up to 21 inches, including Brabus Monoblock "Platinum Edition" forged wheels in three designs.
The Brabus 700 also features a suspension module that brings the E 63 closer to the ground by about 20 mm (0.8 inches).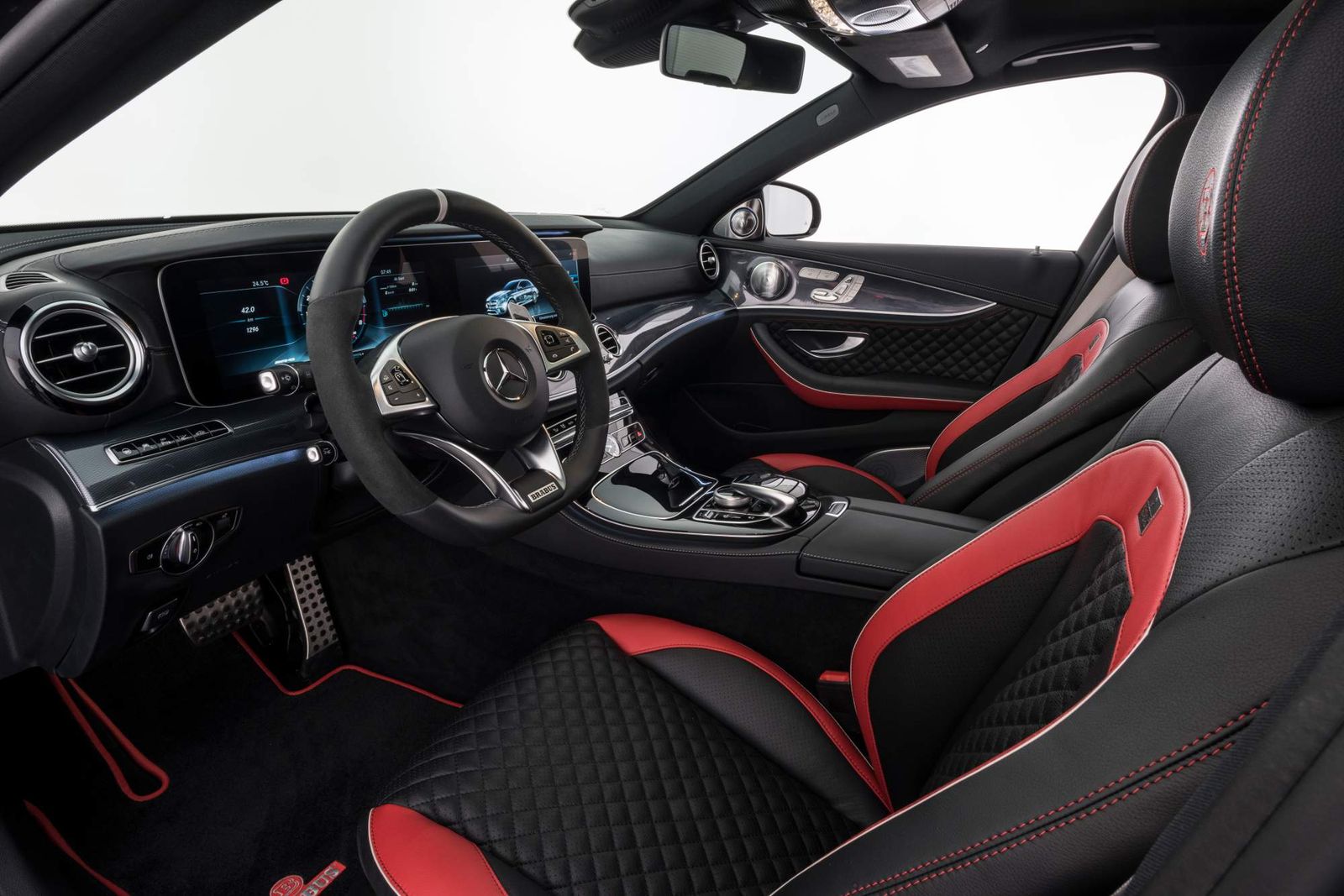 Inside, the souped-up E 63 welcomes its passengers with an all-leather interior in black and red, aluminum paddle shifters, pedals, and door-lock pins, as well as carbon inlays and stainless scuff plates with backlit Brabus logo.
Miss the days when AMG was doing what Brabus is doing right now? Then take a look at the spectacular 1987 Mercedes-Benz AMG Hammer performance wagon.