This car looks like it's prepared for a Mad Max sequel named Rubber Max
The Rubberapocalypse is here
If you ever wondered how your car would look with a ton of rubber on it, well, we got the answer.
If humans descended from dinosaurs instead of primates, then this is how their cars could look like. Or if a car modder smoked a lot of burned rubber before starting to work on his vehicle. Redditor Lord Blathoxi stumbled upon such a vehicle, and the main question is: why, oh why?!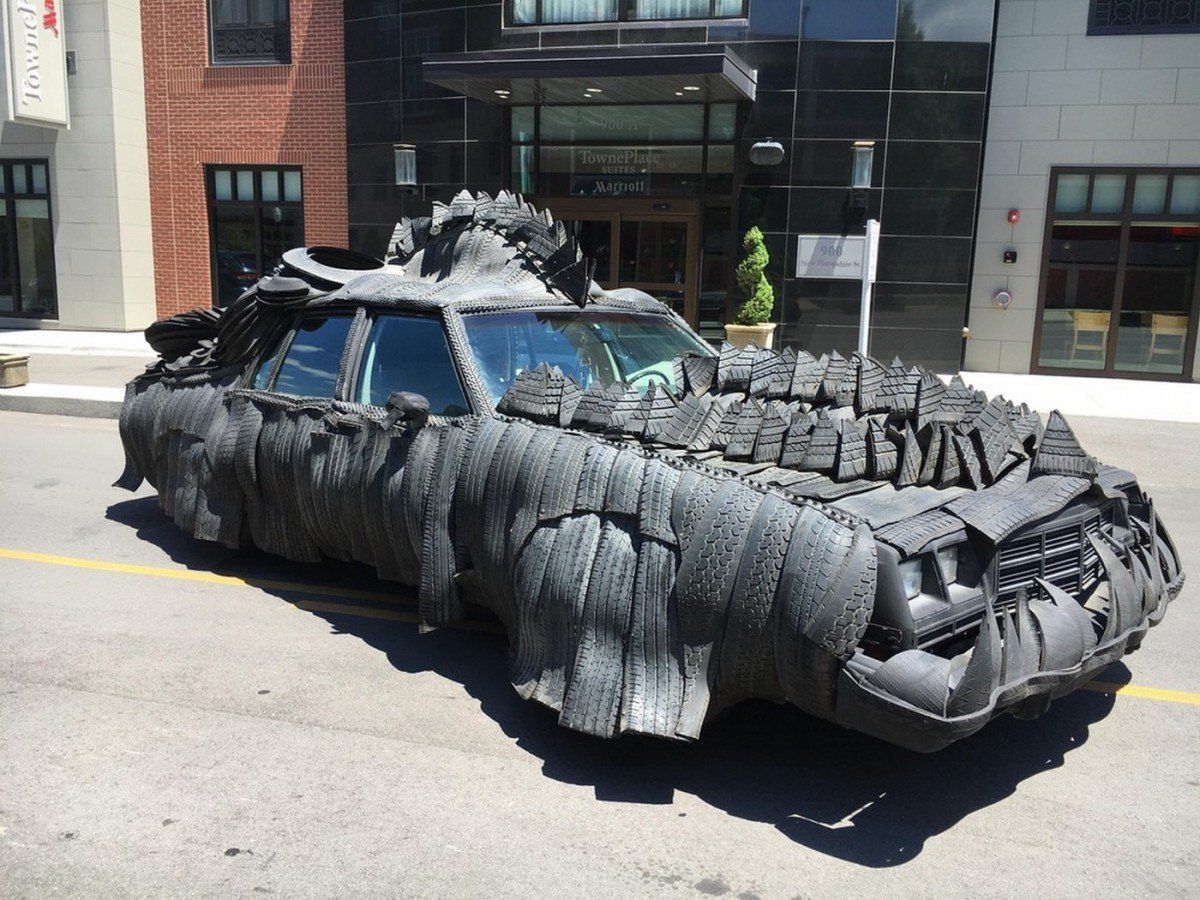 Well, some of the answers could be:
- the owner wanted to burn some rubber on the side of the car, too
- the car is prepped for the next Mad Max movie, called Rubber Road
- it's a hidden advertising for Takata airbags that would kill you when you expect the least
- somebody really loves rubber, and we'd expect its owner to come all dressed up in spandex
Any other ideas?
Via Carscoops