Get yourself ready for a Ford fiesta!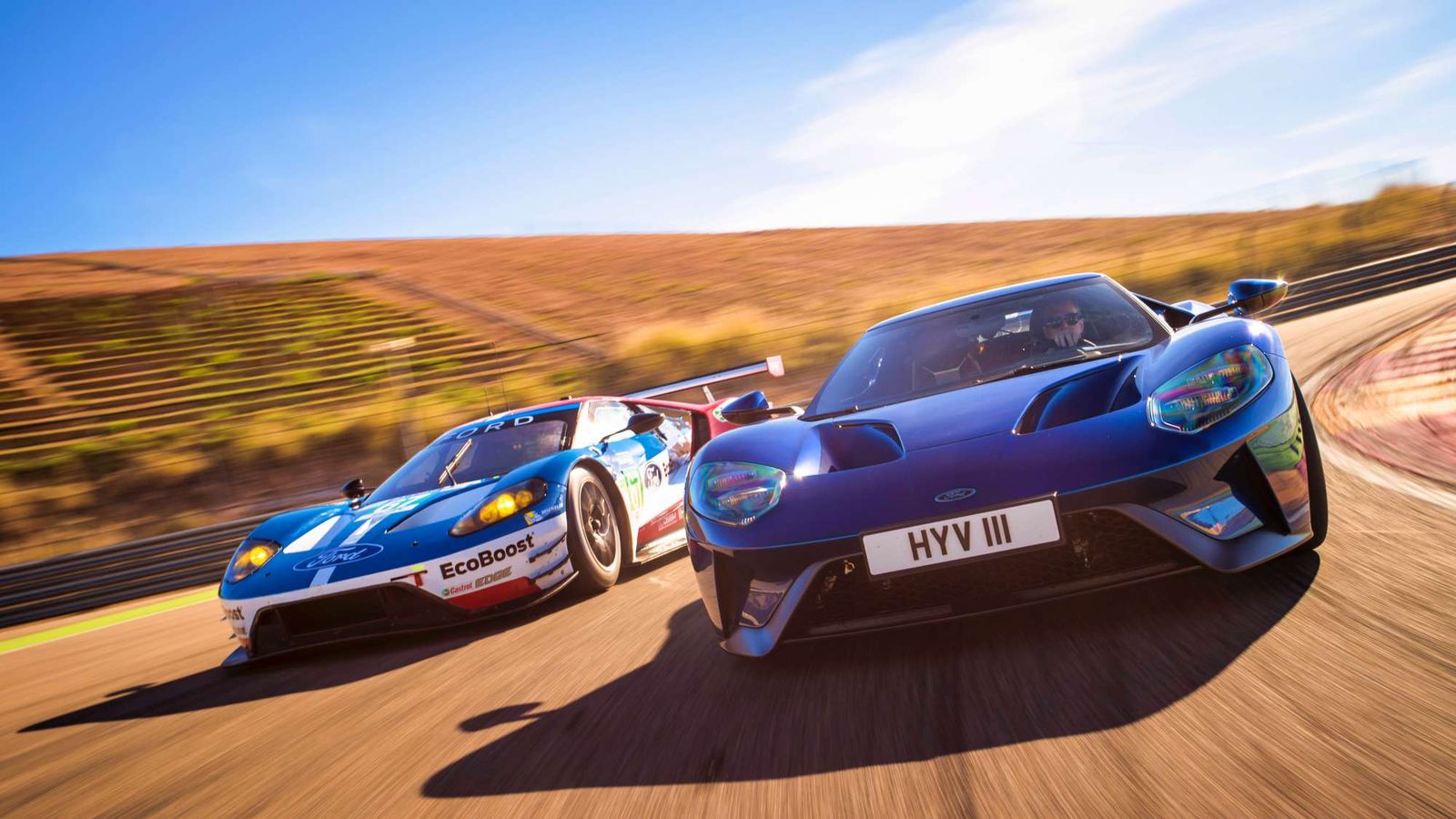 One thing that we sorely miss in Gran Turismo Sport is the "1 Lap Magic" challenge. I specifically remember the one from GT4 where you had to hoon a Mercedes-Benz SLR McLaren on the Nordschleife and pass five other old & new Mercedes sports models. It was so hard that GT players started to wonder it is even possible to accomplish. It's worth mentioning that you had a 118-second handicap.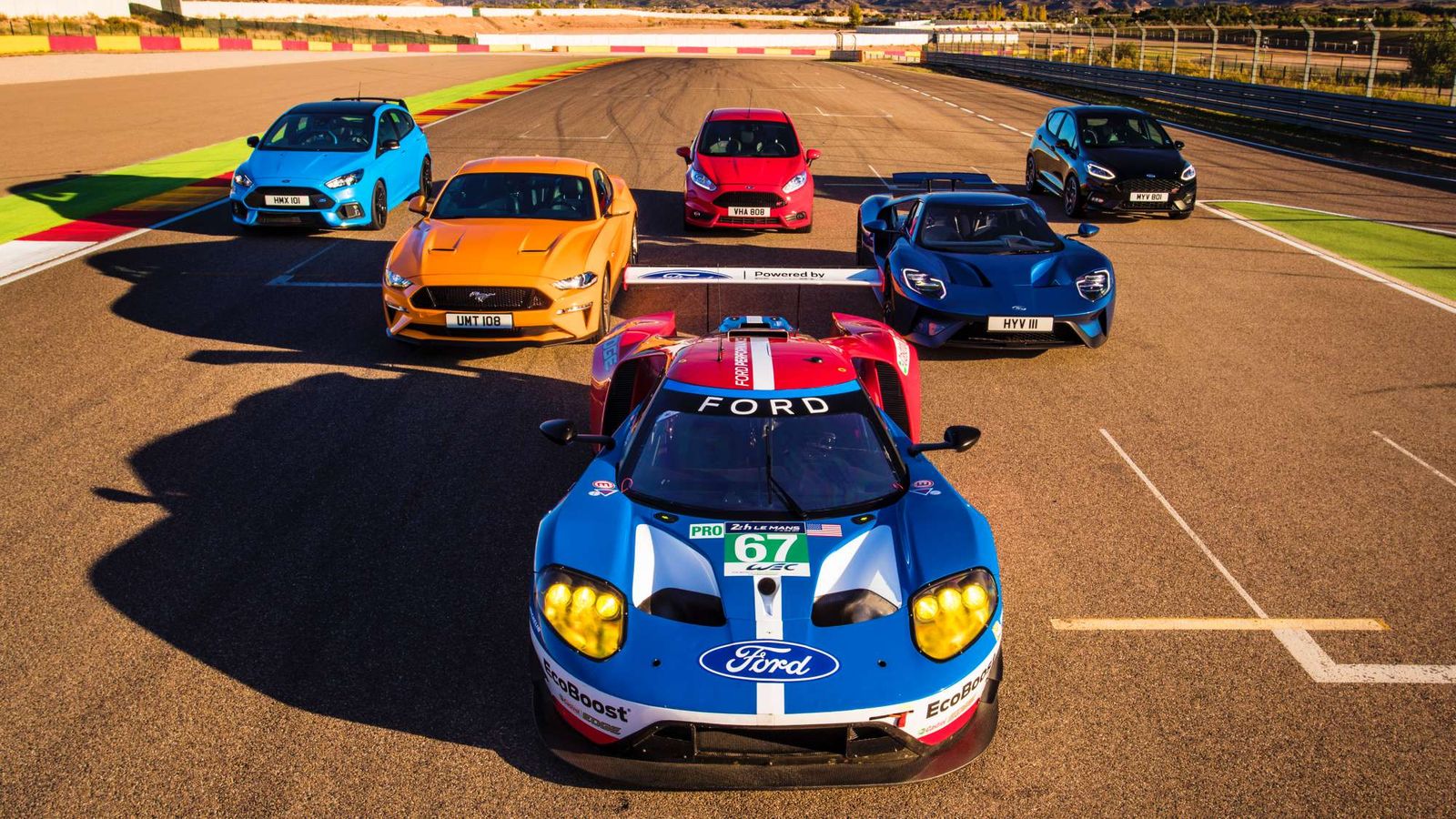 Something very similar happens in this showdown, where eight Ford Performance vehicles share the Aragon track at the same time. The F-150 Raptor, Fiesta ST, Fiesta ST (the new one), Focus RS, Mustang GT, Mustang GT350R, Ford GT road car, and the GT race car go head-to-head around the 5.3-km Spanish circuit.
No, we don't know either why is the Focus ST missing, and it's hard to believe that Ford could fetch the LeMans team (car and drivers) for a few hours but couldn't provide a Focus ST.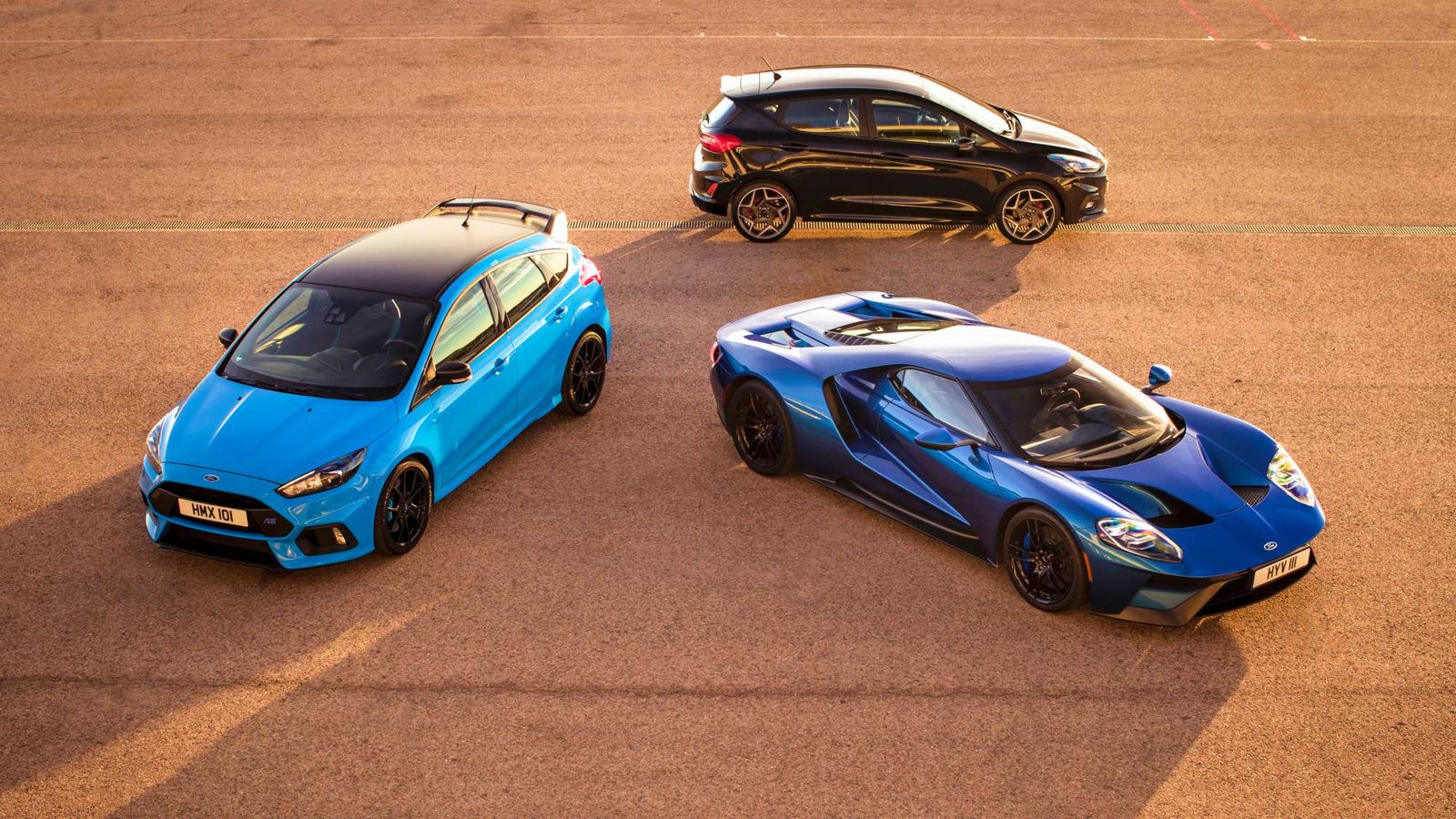 We like to call it a showdown but it's rather a showcase of the driving tech Ford vehicles feature. Although, as you've probably noticed, the track run wasn't a proper race (the in-race, and final times are different), although the Mustangs got too close for comfort at some point. However, this doesn't mean that we won't play this clip on repeat all day. Both the road going, and the Le Mans runner GTs look bonkers!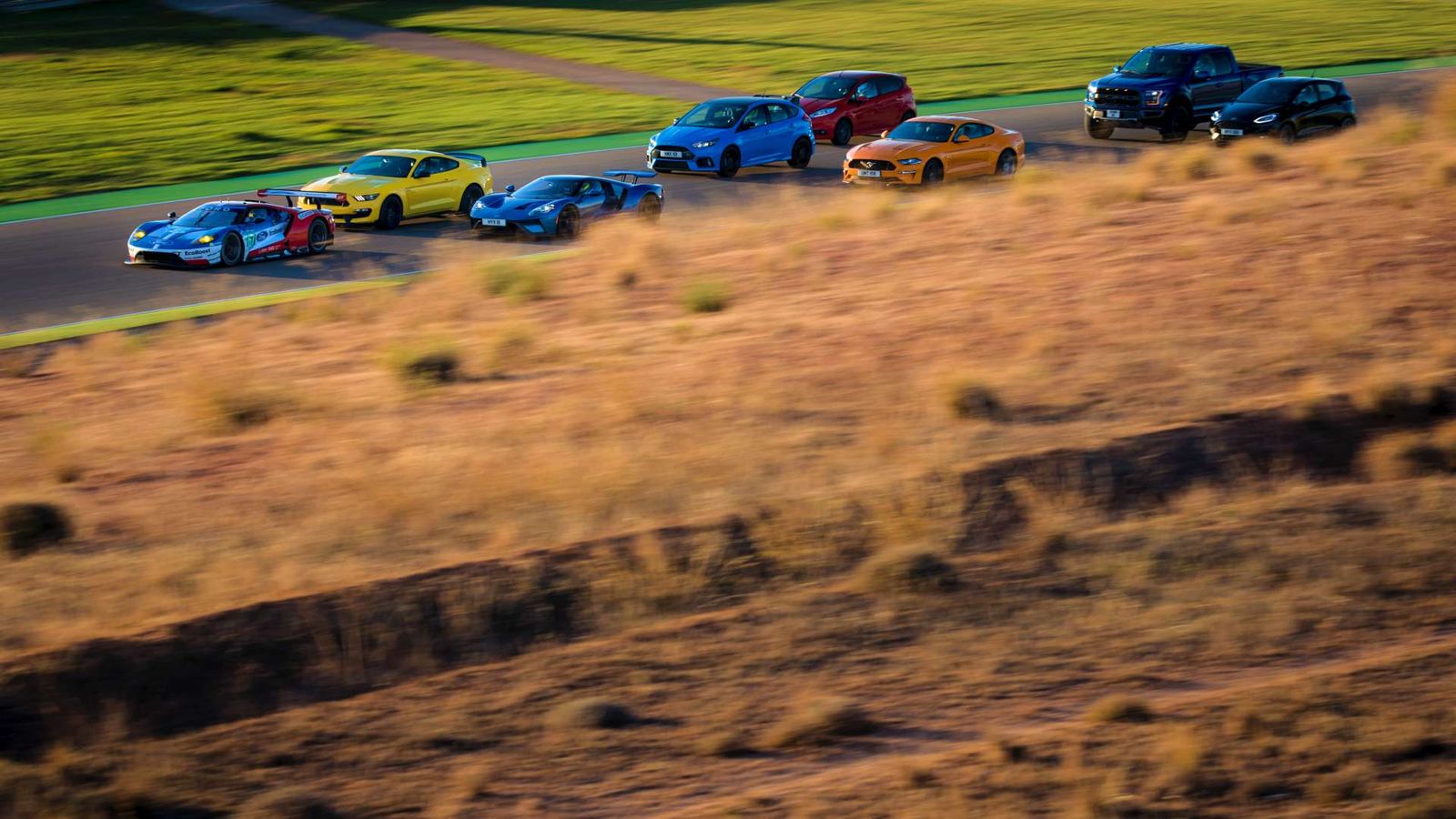 P.S.: if you're curious about how does one stack against each other, use our comparison tool.