It's really like having your own personal sandbox in which to crash cars into each other however you see fit and note the results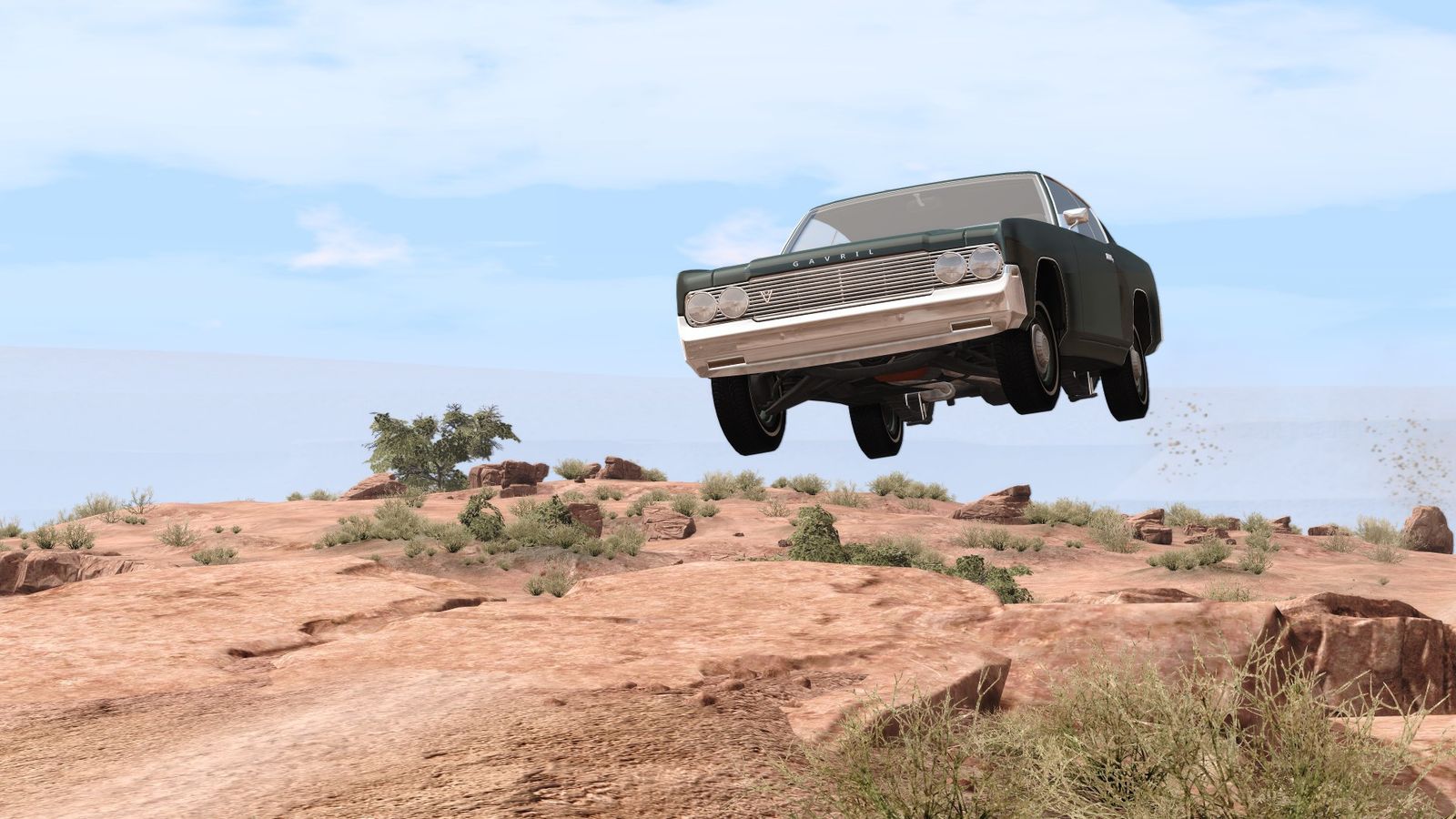 Beam NG is an independently developed game that's been in the works for well over two years now, and after watching it evolve over time, it's safe to say it's a recommendable title for a select group of diehard gamers.
I'm talking about those people who played Rigs of Rods or any other soft body physics simulator (like Beam NG) but were frustrated by the often overly-flobbery chassis movements, frequent bugs and steep learning curves. Beam NG seems to preserve all that was good with soft body physics in general, but serves it all in an easier to understand and digest package.
When the first Alpha release was made public back in 2013, it seemed no more promising than any other title that went before, but wait until you see how much it's evolved and how good it seems to have become.
It's still not completely finished, but you can have more and more cars in it and the map diversity is also going up. The game went off my radar for about a year or so, and when I recently did a quick search, I discovered that YouTube is full of accident compilations created in Beam NG.
You don't have to watch for two hours like I did, in order to get what the game is all about, but you can watch way more than two hours of videos at the end of this post.
The game has "Very Positive" reviews on Steam, where it's currently listed as being in early access stage; even so, the developer/publisher wants 23 of your dollars for the privilege to download it.