This is how Porsche 911's Wet Mode works
Sit down, take notes, and praise German engineering
Back when our ears caught the first official word of the new Porsche 911's debut, the press release mentioned a so-called Wet Mode that makes the Neunelfer even more stable on water-covered surfaces.
But wait, what exactly is Wet Mode? In essence, the system can tell when you're driving over a wet surface and tunes the car's control settings accordingly. By settings we mean the PSM (Porsche Stability Management) and PTM (Porsche Traction Management) setups. Moreover, the driver gets a notification and can respond to it or dismiss it.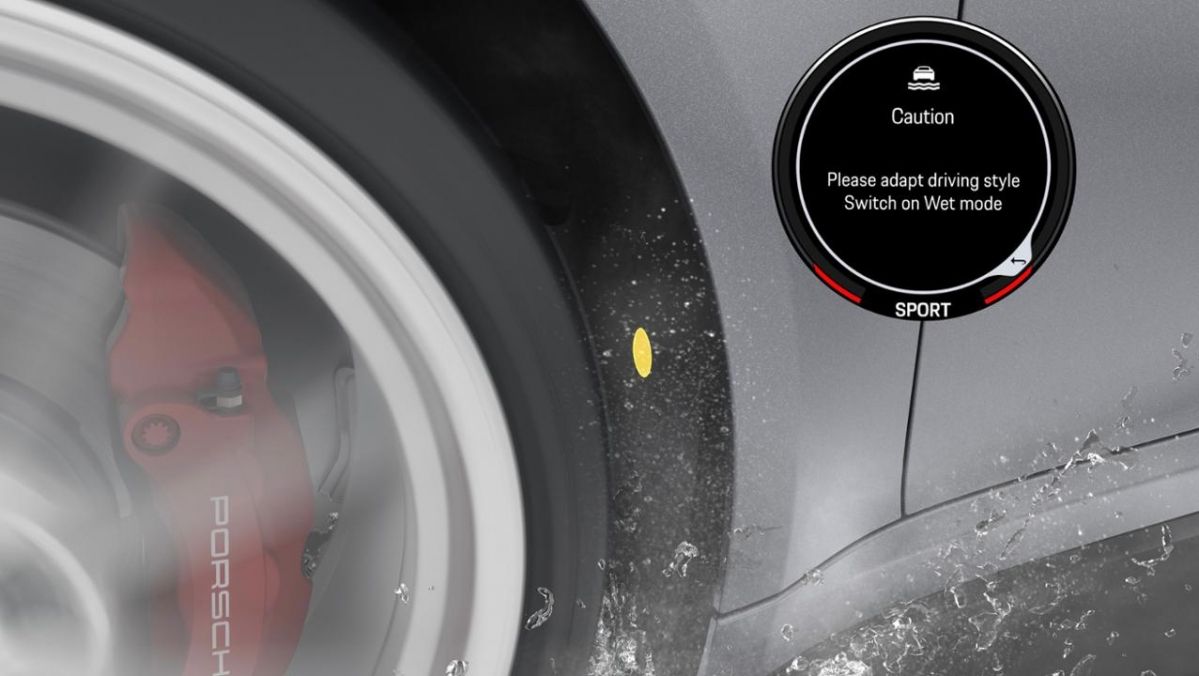 The trick with Wet Mode is that it does not limit the engine's maximum power, nor the top speed. What it can do, however, is keep you safe in front of aquaplaning.
So, the Wet Mode warning is prompted and you decide to activate it. What happens next?
Well, for starters, the PSM, PTM, adaptive aerodynamics and PTV (Porsche Torque Vectoring) systems are auto-tweaked to cope with the conditions.
At speeds of over 90 km/h, the rear spoiler extends and torque is delivered to the wheels in a smoother manner, and for the 911 Carrera 4S - which uses all-wheel-drive - more power is sent to the front axle to aid the stabilisation process.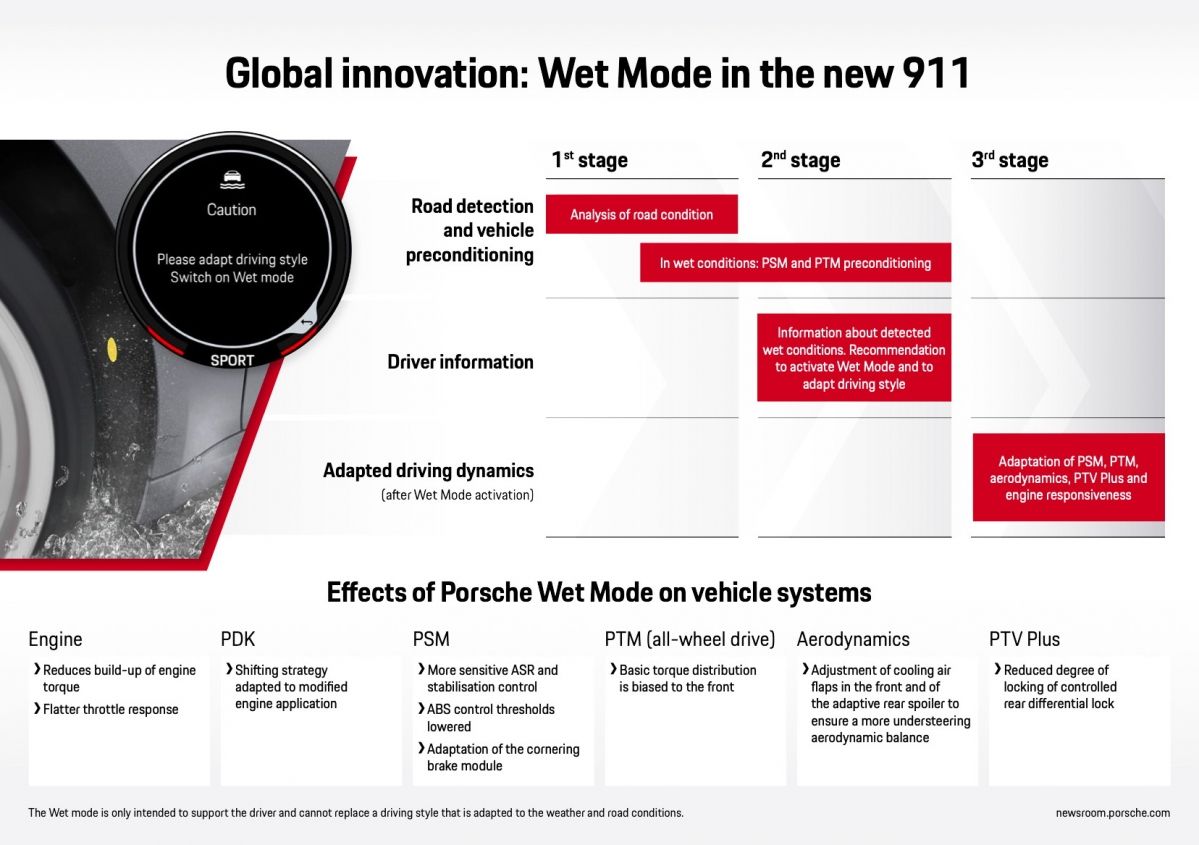 Porsche says drivers can also manually engage Wet Mode while driving on snow-covered roads.
You can watch the video below to make a pretty good idea of how the function works in real life.
SEE MORE: New Porsche 911 imagined as Targa leaves us drooling