It's the automotive equivalent of candy that looks attractive and colorful, but it actually tastes good too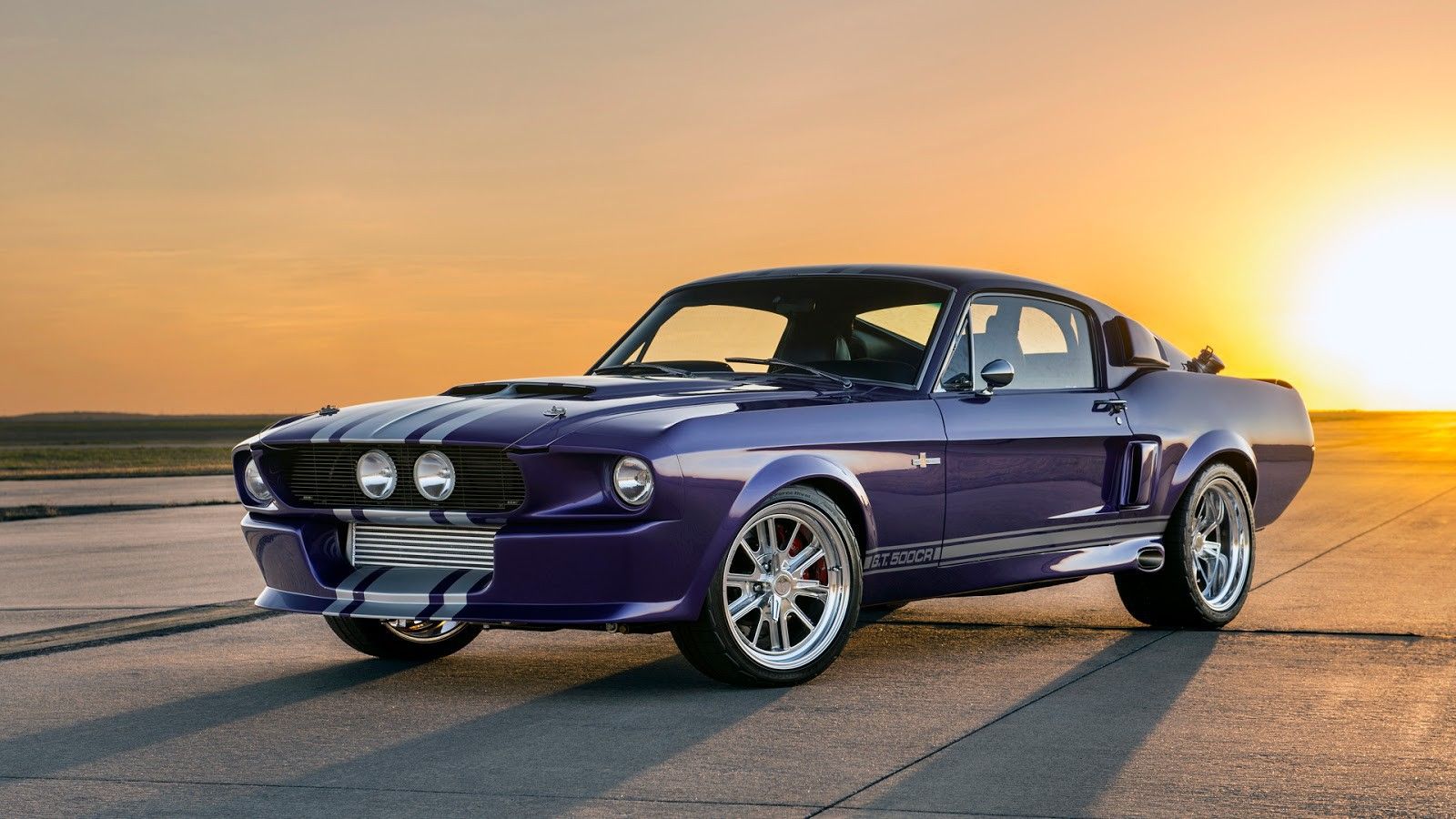 There's just something eerily attractive about the mid-1960s Ford Mustang Shelby fastback, a car that did a great job of blurring the line between American muscle and fun-to-drive sports cars. Now all period Shelbys are collectable, yet some choose to not keep theirs stock, and that kind of idea spawns gloriously mad projects like this one by Classic Restorations.
They call this particular example the Burple GT500CR (the first part of its name stemming from its special color finish) and it's going to a home somewhere in the Middle East, where somebody paid nearly $235,000 for it.
Why is it so expensive? Well, its running gear is all-modern, it has a new and bigger engine and it also gets a luxuriously appointed interior. It looks period correct, yet is brought up to date with modern touches like a touchscreen and updated gauges.
The engine is a crate motor straight from Ford Performance, a 7.0-liter or 427 cubic inch V8 blown by a Procharger F1-R to make 790 hp. It doesn't ride on leaf springs and stop with drums, instead using modern custom sports springs front and rear, as well as beefy Willwood brakes that use six-piston calipers up front.
This particular example is the most extreme one offered by the Oklahoma-based builder and it's called GT500CR 900S, to use its full name.
For lack of a better comparison, this builder seems to be for the Mustang what Singer is to the classic Porsche 911: it creates fairly stock-looking, but really much improved car over the original in every single way.