Has a 5.0 Ford Coyote engine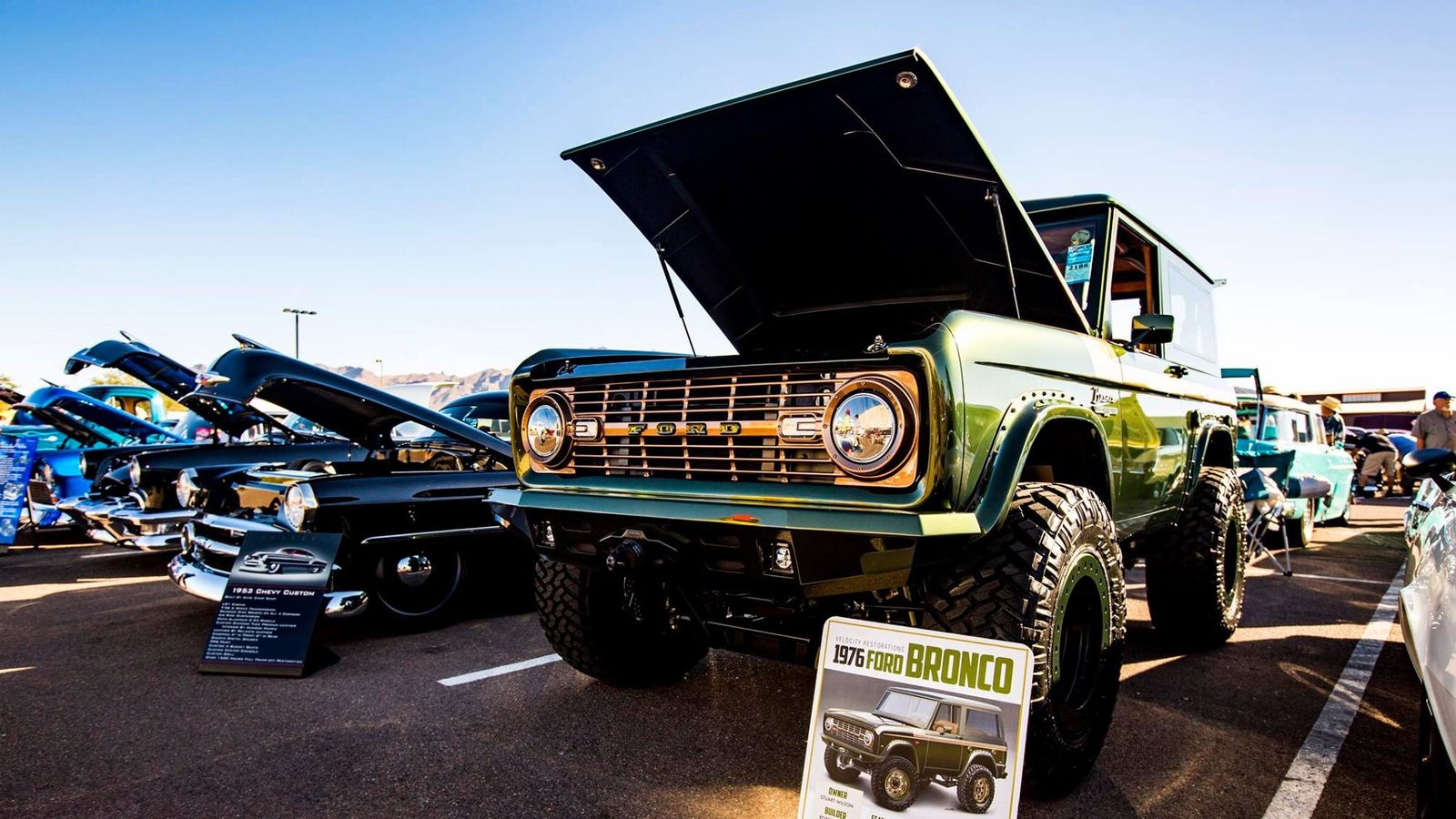 Until Ford spills the beans on the upcoming new Bronco – and it will take a while – here's a gem of a build that took the stage at SEMA 2017.
This Bronco is special for a couple of reasons, with the obvious one being its appearance. But we'll get there.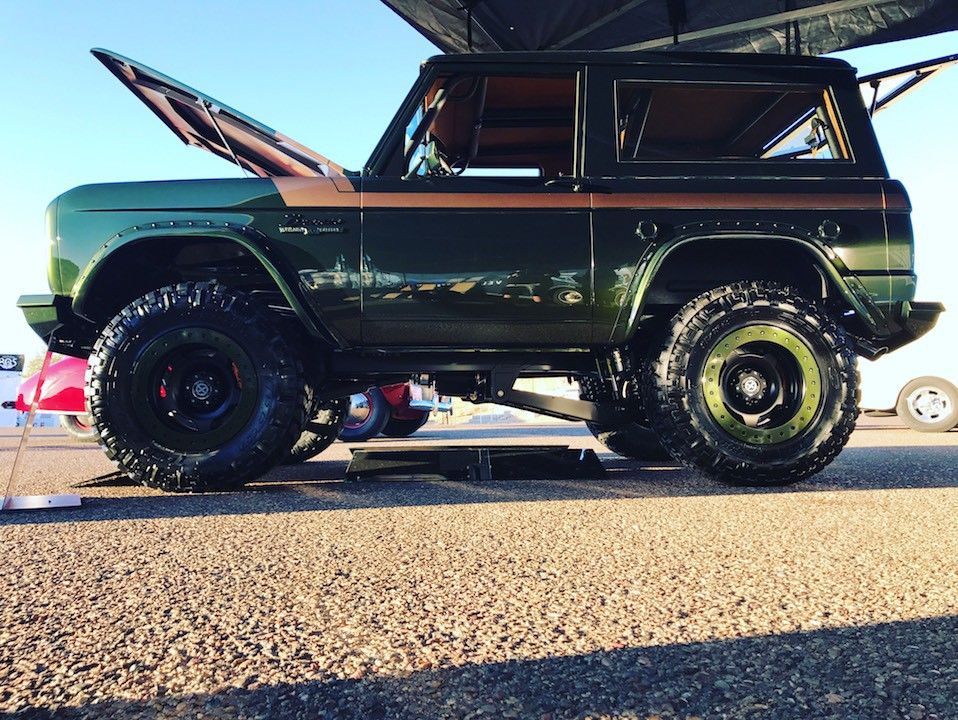 First, you should know it was built on a brand-new IFS Bronco chassis from Roadster Shop. Putting everything together took 90 days and as Cody Dabney of Velocity Restorations tells us, "it rides like a new truck off a Ford car lot and the horsepower will scare the living daylight out of you". Alright, we moderated that, his actual words were "scare the sh*t out of you."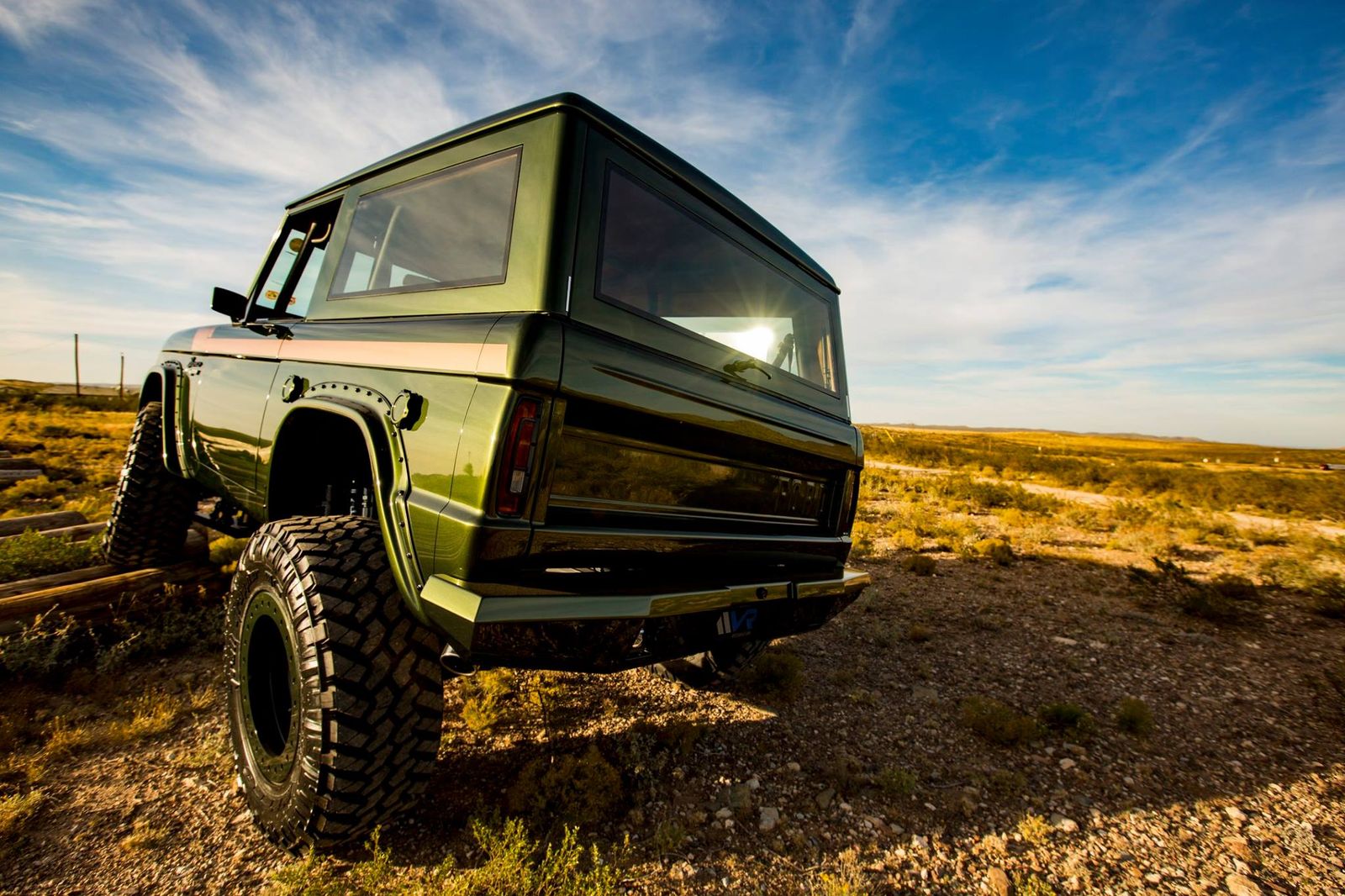 Speaking of which, this Bronco hides a five-liter Ford Coyote V8 engine brought up to 760 hp (measured at the flywheel) via a 2.9-liter Whipple supercharger. Putting the grunt down is a Ford-sourced 6R80 automatic transmission while handling rough surfaces falls into the task of a Fox suspension setup.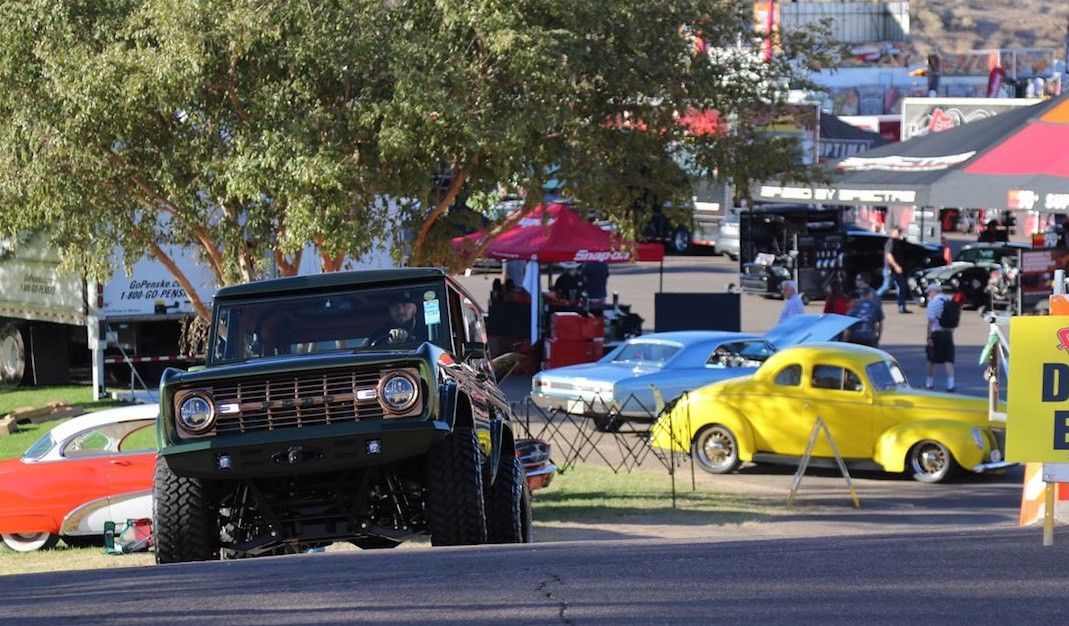 We haven't reached the goody bag's bottom just yet. The interior wears the signature of Paul Atkins and hides a custom roll bar. Also custom is the PPG body paint which simply goes hand in hand like a charm with the clean body obtained by hiding the winch and door hinges.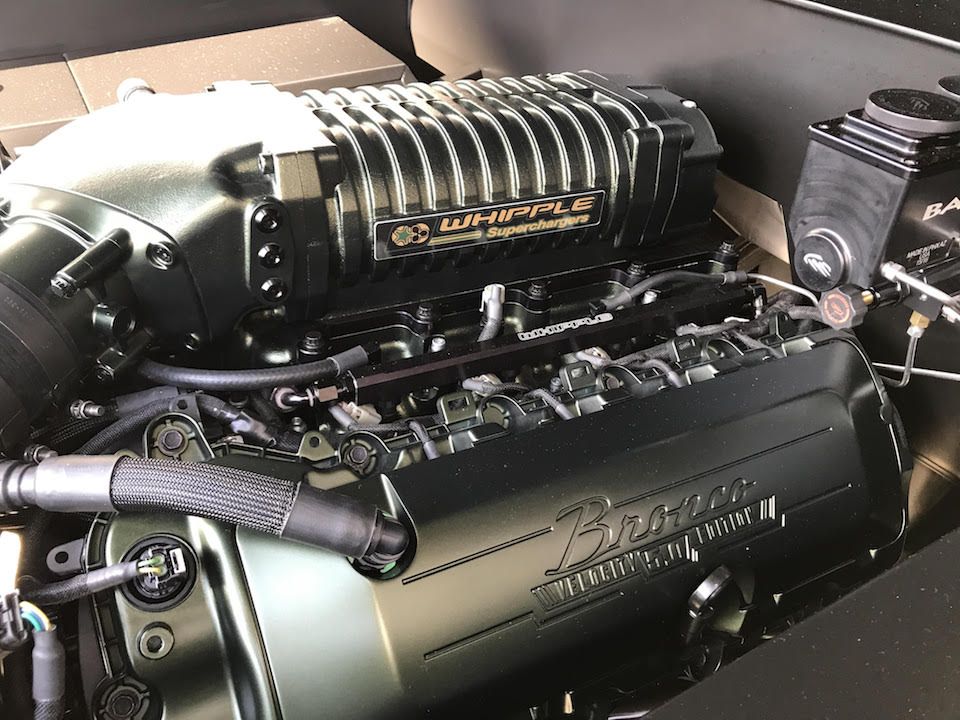 The bumpers are handmade, the car even has a reverse camera and the beefy off-road wheels, well, they speak for themselves. Check out the photo gallery and video below for more eye candy.
We also have something for the Porschephiles out there: an equally stunning modified Porsche 911 (993).