This is the all-new BMW X5 (G05)
It's bigger, lighter, smarter and better looking
BMW has revealed its fourth-gen X5 SUV which bears the internal designation G05. It features an evolution of the latest family face and promises to outdo its predecessor in all areas.
It has a 42 mm longer wheelbase, is 19 mm taller and 66 mm wider (it's just over 2 meters wide now) but the automaker says it has shed some weight compared to the outgoing F15 - the manufacturer says a X5 xDrive40i will tip the scales at 2,060 kg, with the diesel xDrive30d being slightly heavier at 2,110 kg.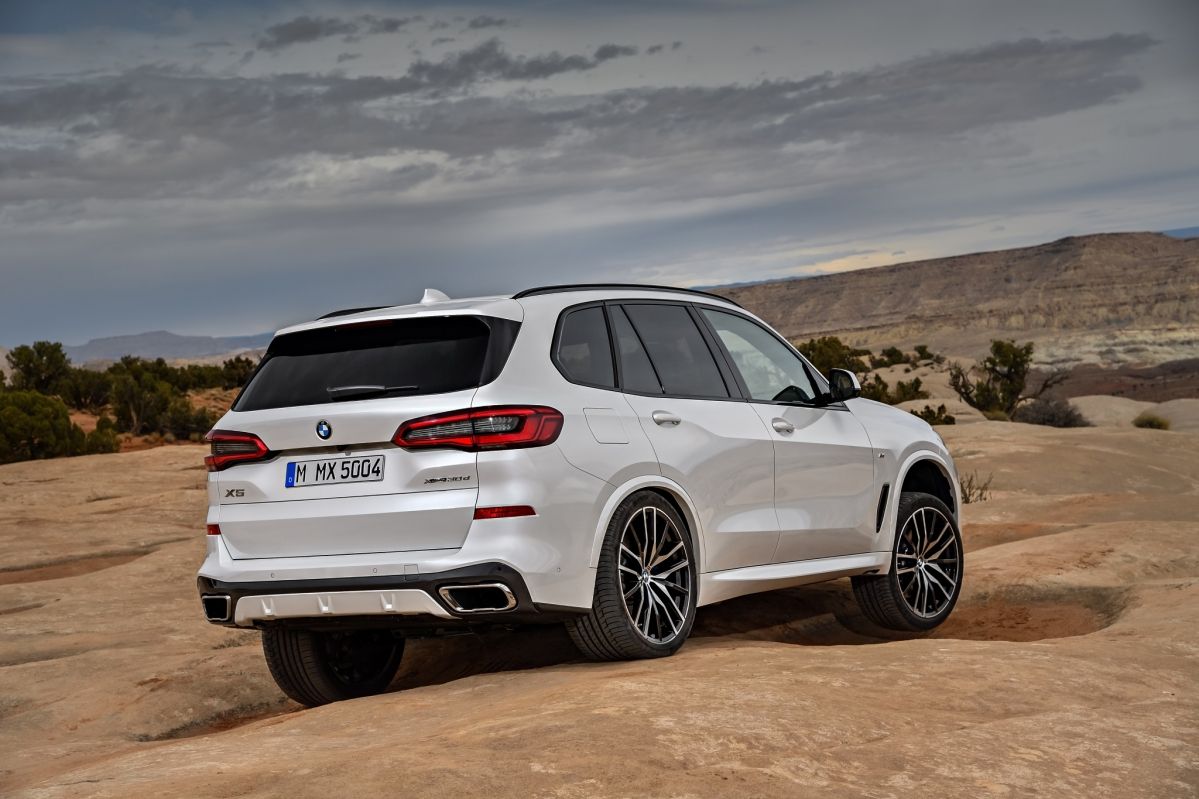 Styling isn't too different to that of the smaller X3 (check out our full video and written road test review here) and from the front they look nearly identical, although if you put them side by side you will notice the X5's headlights have a different cluster design. Down the sides the X5 is more distinctive with a bold character line that runs along the doors and kinks upward following the rear wheel arch towards the back.
The rear fascia is quite conventional looking, with oversized LED-laden clusters dominating the view.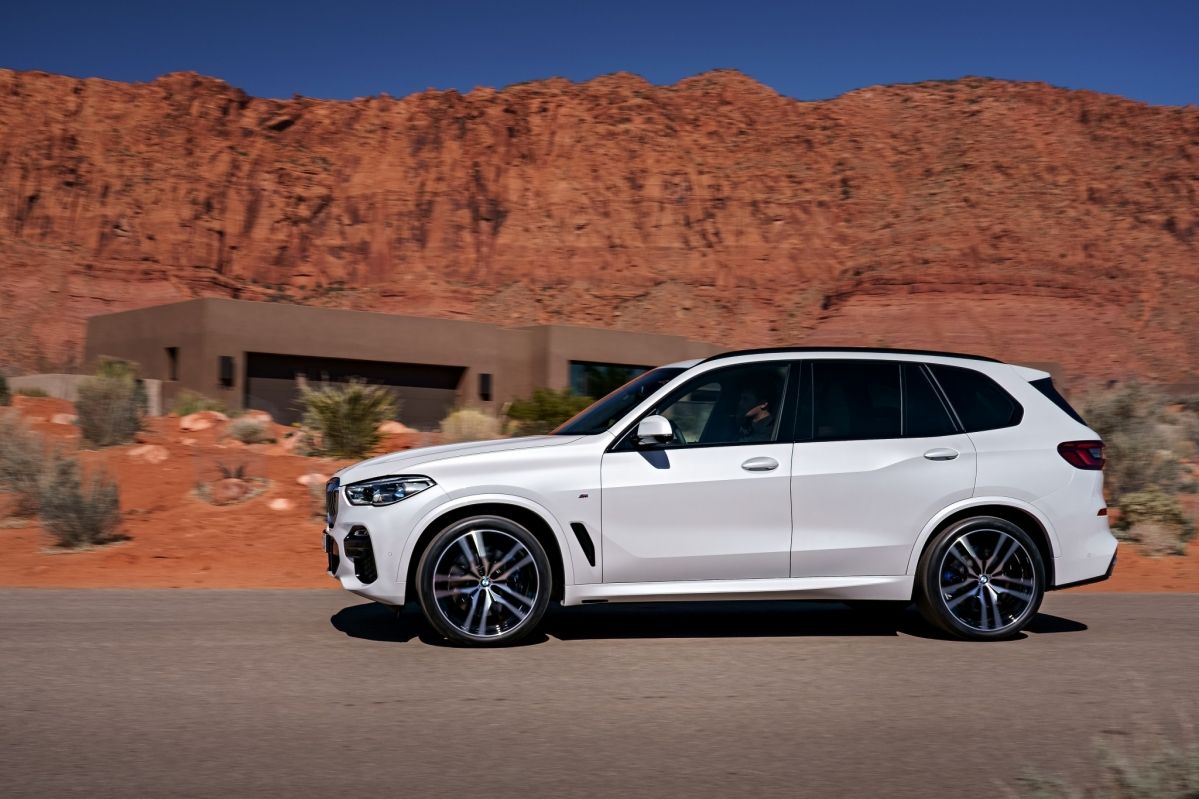 Inside, the X5 it's mostly familiar new BMW fare, with the exception of the new climate control displays which are now located right underneath the central iDrive display. Below them are all the climate functions which are placed higher up on the center console so that the driver doesn't have to look too far down when adjusting the temperature.
Engine and drivetrain variants available will be the xDrive40i, the US-exclusive xDrive50i, xDrive30d and M50d, all hooked up to the same eight-speed automatic gearbox from ZF.
Tech will be one of the new X5's strong points, although you will have to dive into the options list to get some of it. Two-axle air suspension, four-wheel steering and laser headlights are probably going to be two of the more popular option.
The new X5 is expected to make its official public debut at the Paris motor show this fall.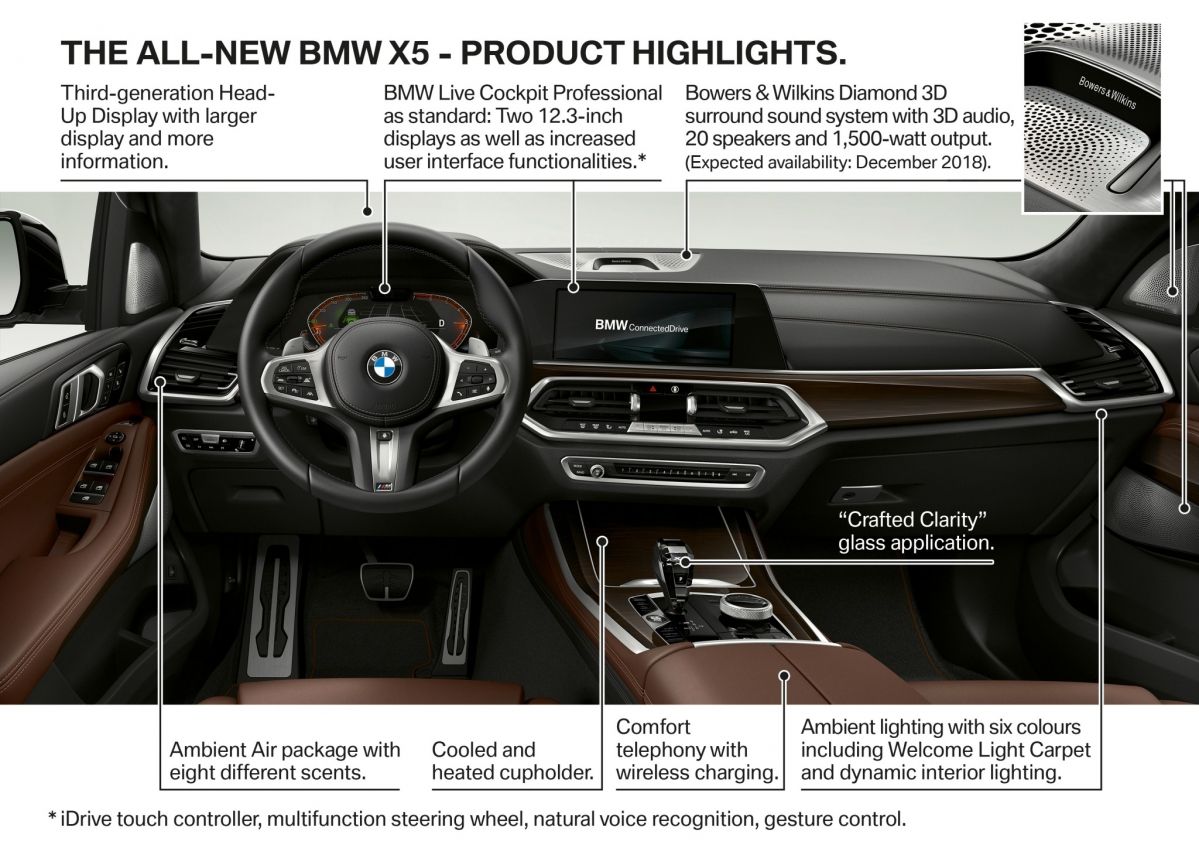 CHECK OUT: Our own road test review of the BMW X5 xDrive 40e