This Kahn Vengeance is a vehicular Hulk stuck in this abhorrent green state
For this Aston Martin DB9, Dr. Bruce Banner is no more
Once the most beautiful car in the world, the Aston Martin DB9 — just like almost any Aston model, for that matter — is one who aged as well as George Clooney. This unlucky one, however, ended up looking like Hulk, probably the last thing you'd associate an Aston Martin with. It's called Kahn Vengeance and is as real as it is painful to watch.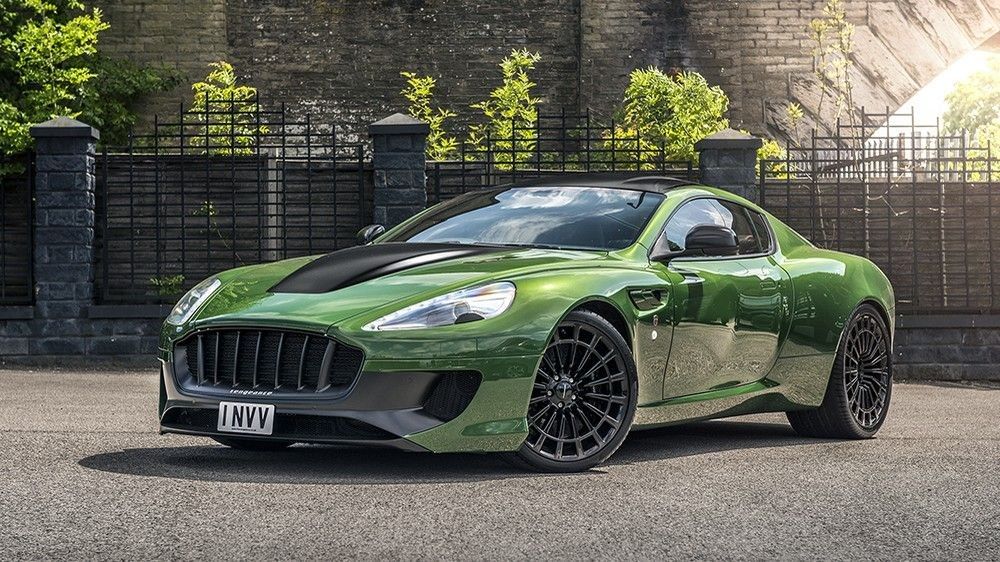 Kahn is best known — or it should be — for their craftsmanship regarding old Defenders. It's impossible to ignore the works, and, if you have the money, impossible to not buy one we guess. Then there are some peculiar projects — like the Bentley Bentayga Le Mans edition — that makes the British studio stand out. And then there's Vengeance, a project born in 2006 from the hands of Afzah Kahn (the founder of Kahn Design) that not only survived through time but was also materialized in 2016, at the Geneva Motor show.
You probably have many questions, we hope this excerpt from the official Vengeance site would provide answers: "Inspired by the Aston Martin designs of the 1980s and 90s, the Vengeance is the culmination of Kahn's lifelong pursuit to create the car he has always wanted to drive. His personality is evident in every curve of the coachbuilt body, the result of a painstaking design process, working and reworking each line and surface to the point of perfection."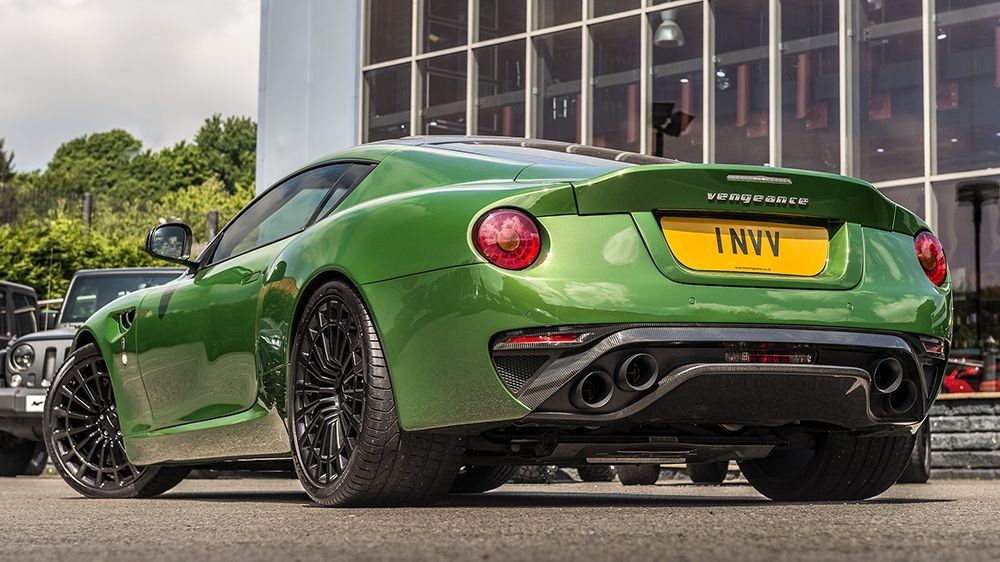 Underneath, it's a DB9, so you have an exquisite 5.9-liter naturally-aspirated V12 with 510 horsepower and 457 lb-ft (629 Nm) of torque at your disposal. A V12 it's a rare sight nowadays, and a V12 Aston is a dream car for most of us but we wouldn't be persuaded to get into this one. For what it's worth, the Vengeance project looks decent (except for the coarse front grille) in a different color — here's how it was presented at the 2016 Geneva.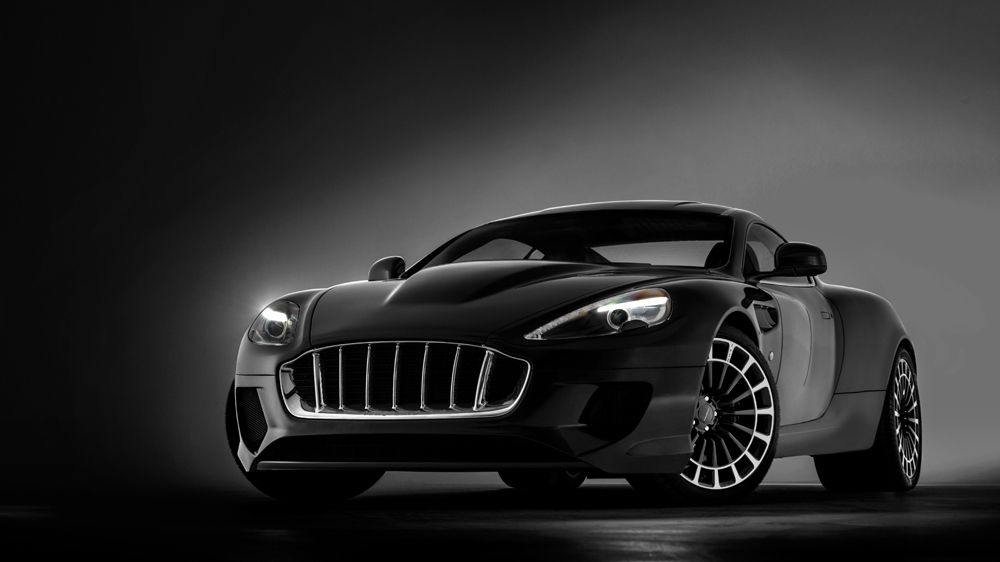 We understand there are other paint choices than British Racing Green (our color of choice for almost any Aston model) but this is downright brutal.
SEE MORE: This London garage is a historic car treasure trove
via Carscoops