Or maybe you need a garbage truck for some piece-disposal duties?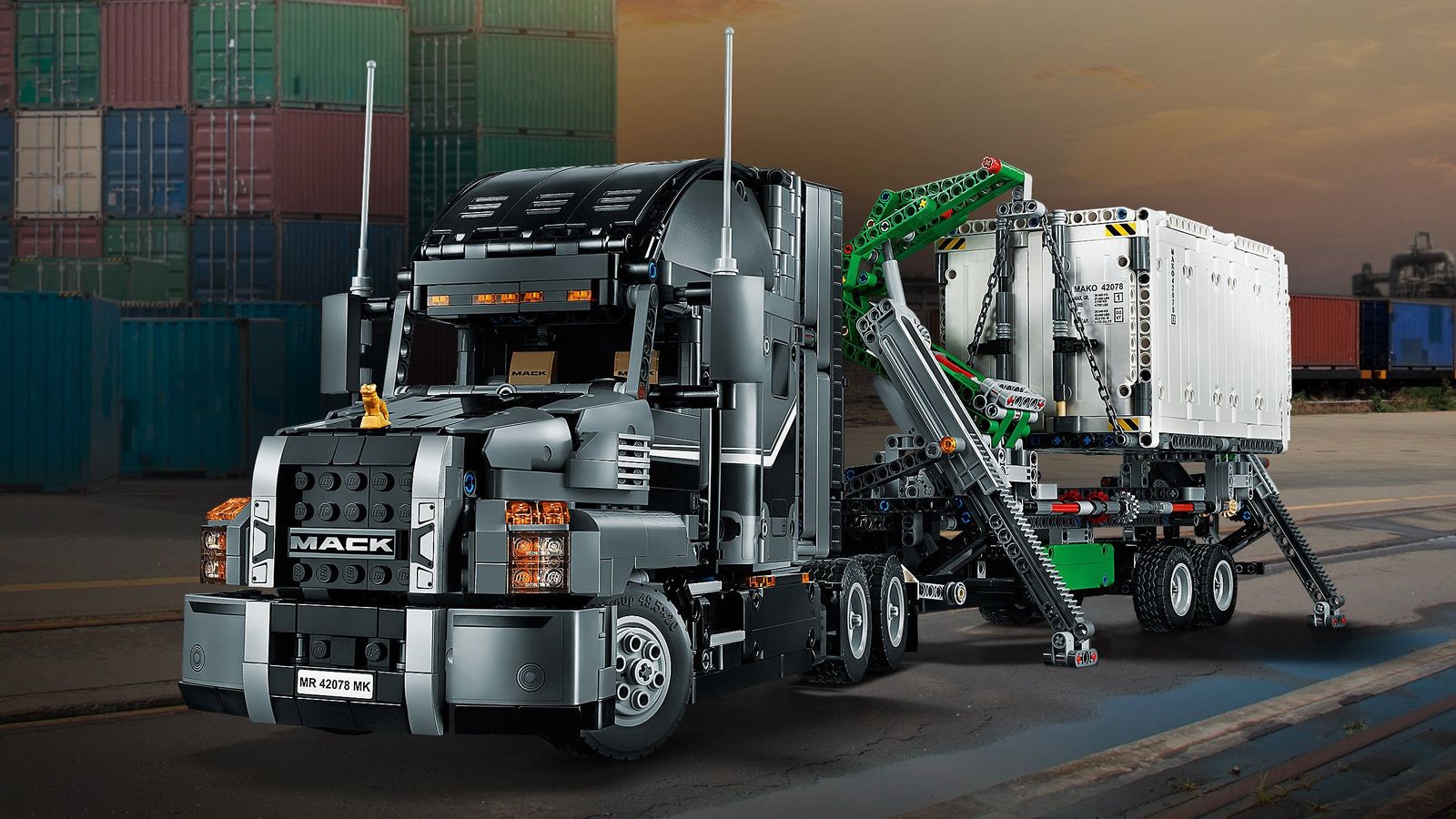 Are you the owner of a Lego Speed Champions collection and could use an apt truck to move it back and forth around the house? Consider the issue solved by this Lego Technic Mack Anthem truck.
Coming as the Lego 42078 set (priced at $179.99), the Mack Anthem truck (10 inches high, 32 inches long and 7 inches wide) is made of 2,595 pieces and brings a plethora of cool features at your table.
For example, it has front-axle steering, rear-wheel drive, a six-cylinder engine with moving pistons and spinning radiator fan, opening cab doors and adjustable wing mirrors just to name a few.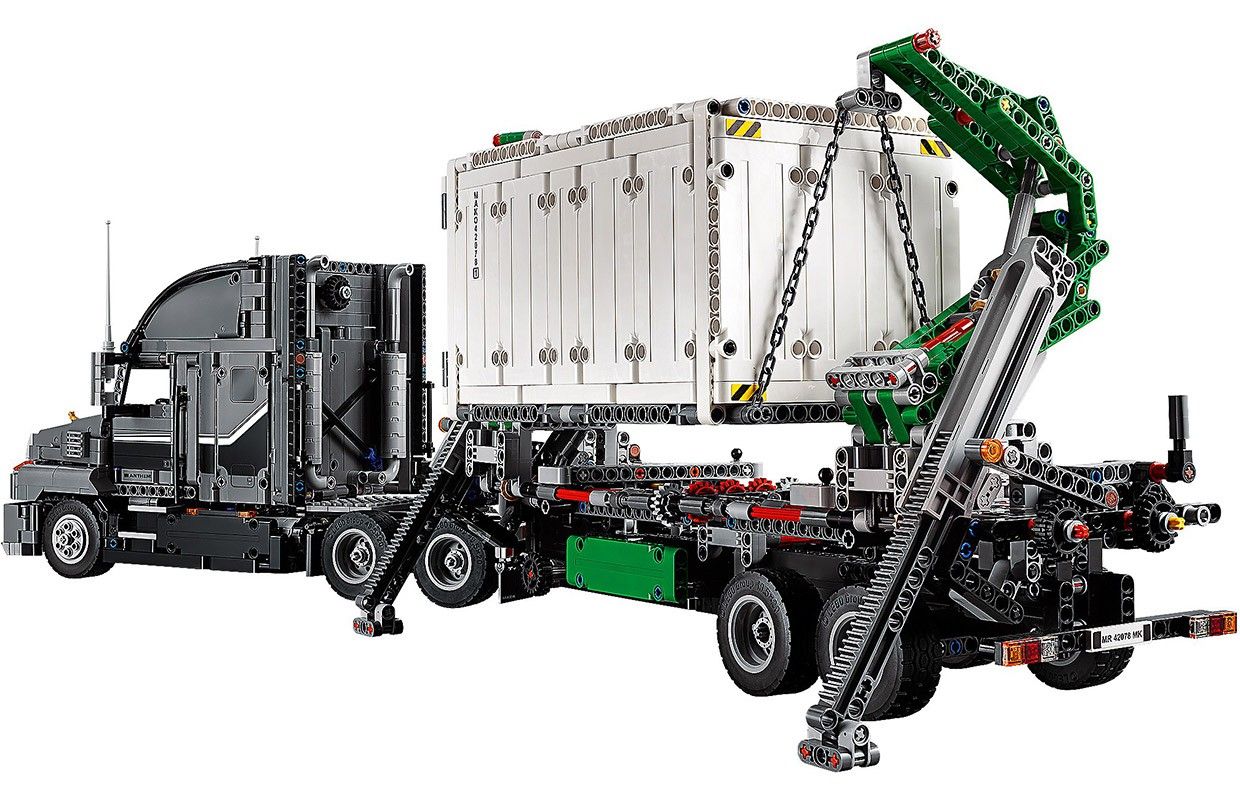 The trailer is detachable and comes with landing legs, crane arms that work in sync and a container with lockable doors. Oh, and if you're getting bored of it, which we highly doubt, you can always rebuild it into a Mack LR garbage truck (7 inches high, 6 inches wide and 12 inches long).
We've attached two videos below, one starring the Lego Technic designer behind the project and the other showing the Lego Mack Anthem speed build and features. Enjoy and happy shopping.
READ MORE:
Lego just dropped six new Speed Champions sets