Let's hope Frankfurt doesn't turn into a boat show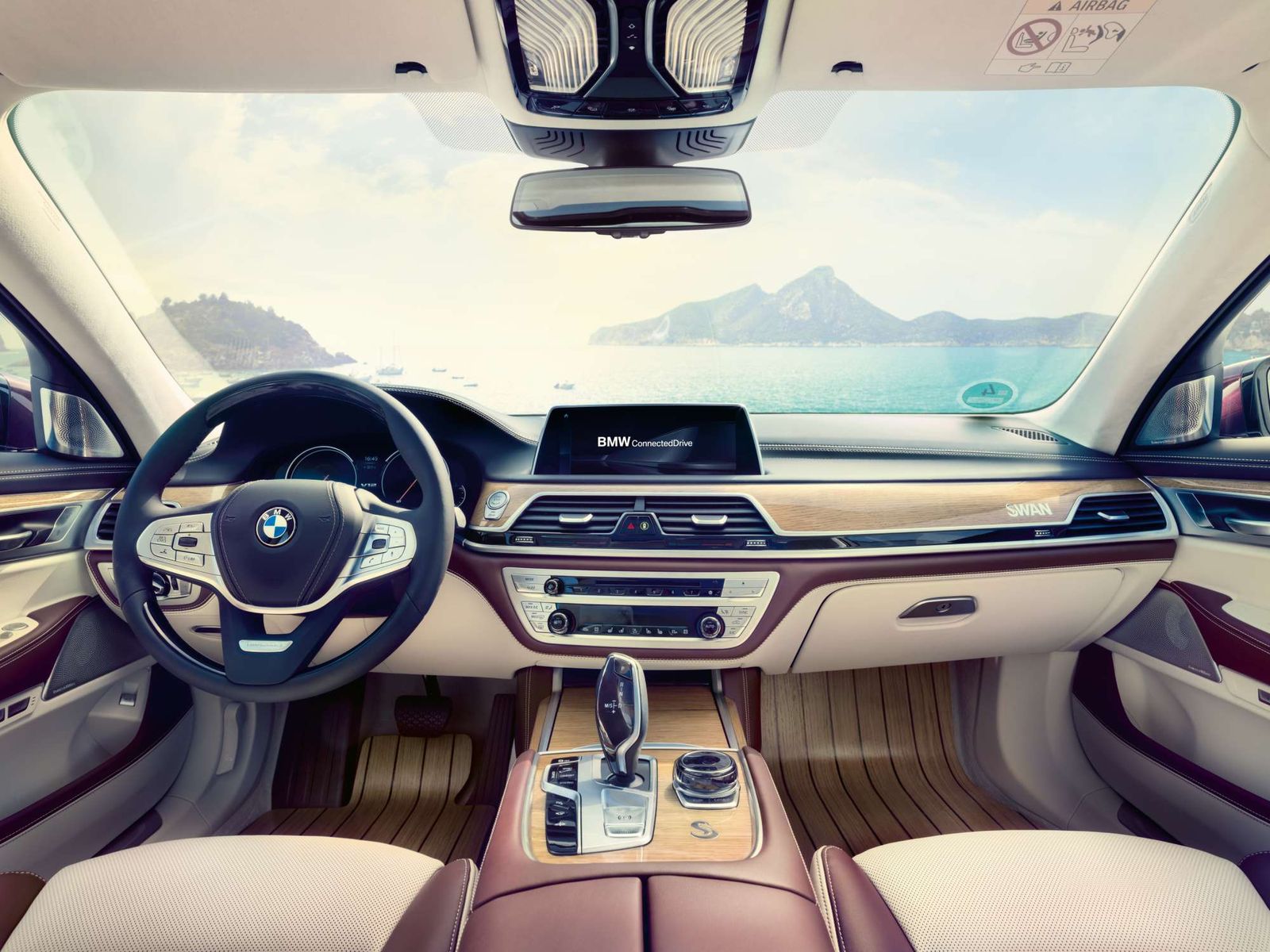 BMW Individual turns 25 and in the good practice of celebrating one's anniversary in the car world, BMW opted for a special edition 7 Series: the M760Li inspired by Nautor's Swan.
Before getting into specifics, you might want to know a few things about Nautor's Swan, especially if the name doesn't ring any bells. The Finnish designer and manufacturer has a half-century history that involves luxury and high performance yachts and a tight partnership with BMW.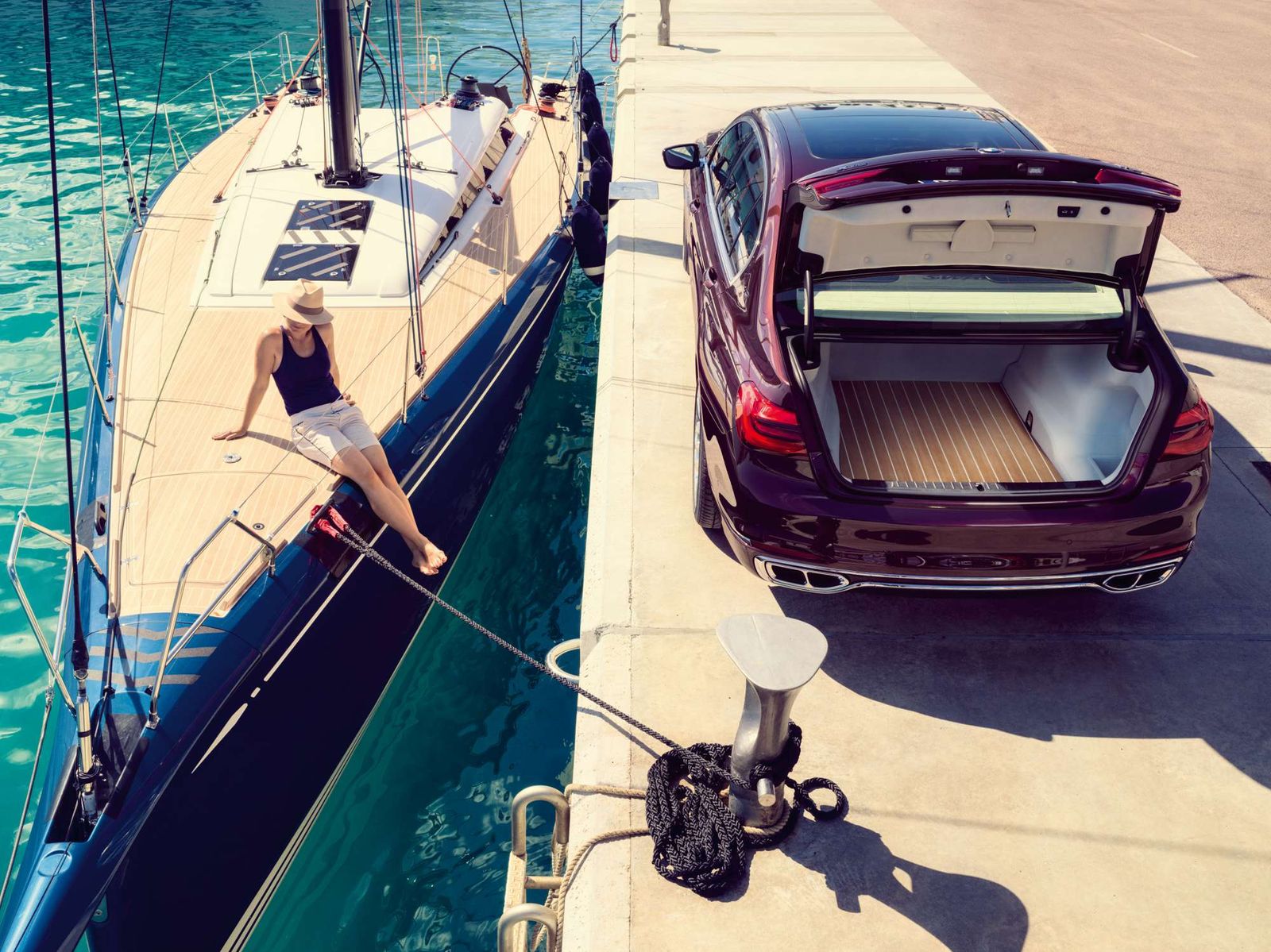 Their first yacht, dubbed the Swan 36 and launched in 1967, had a fiberglass hull, the rudder was positioned fully aft and the skeg separated from the fin keel. All these solutions translated into better steering stability and improved living space.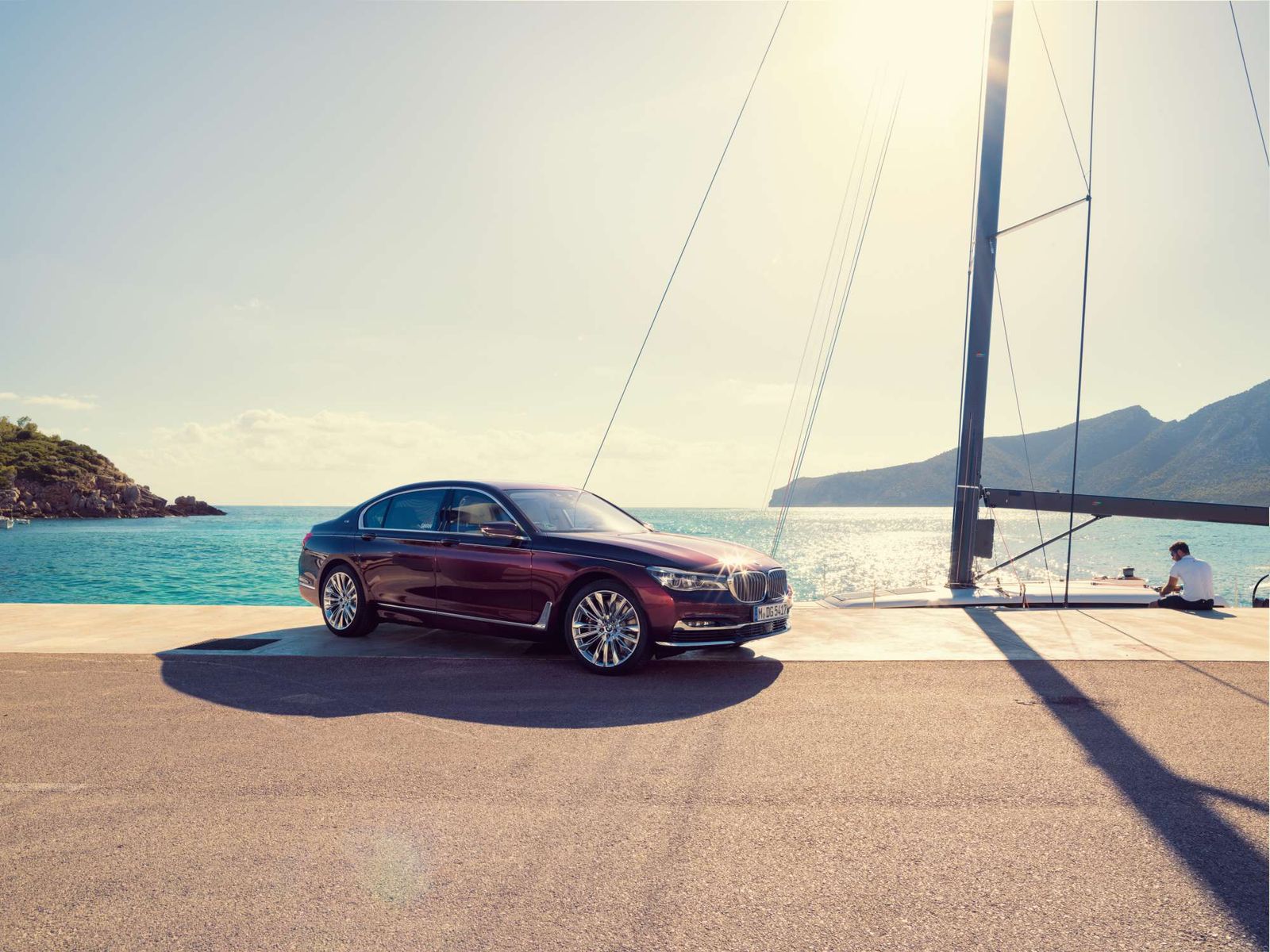 So from that collabo mentioned earlier came the one-off BMW Individual M760Li model. So you might be wondering what's so special about it, right?
Well, here's what's what: the boot floor is covered with carbon-bonded teak panels – like you'd see on a yacht's deck – and finished in Alcantara Smoke White. BMW says these were hand-made in Finland and the build allows them to contract and expand as the temperature changes.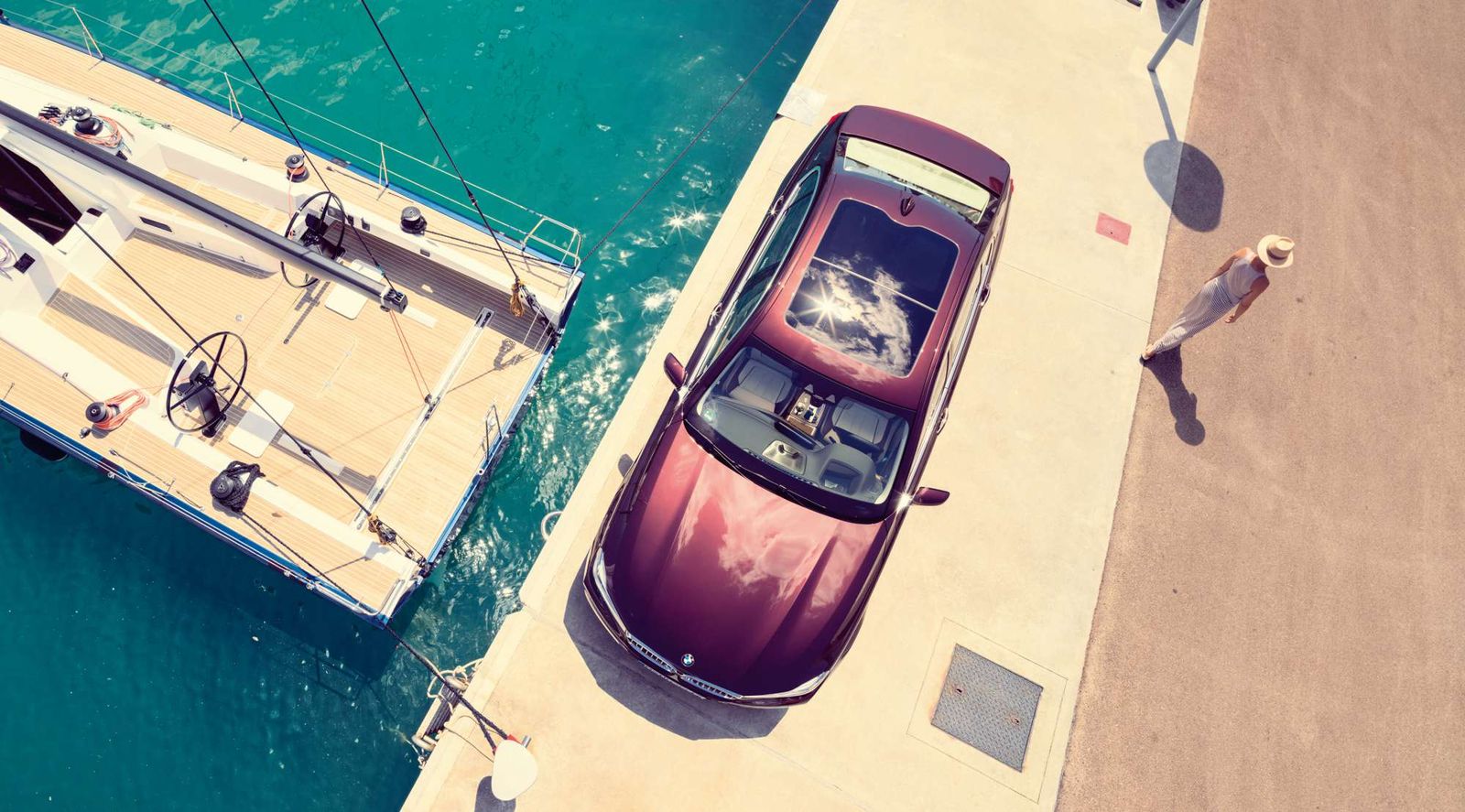 Teak also found its way inside the cabin, whether it's on the dashboard, door sills or floor mats. Rounding up the posh landscape are two of BMW Individual's "damask red and a two-tone fine-grain Merino leather interior in smoke white and Criollo brown."
On the outside, you'll spot the brake calipers painted in the same hue as the body which also wear the yacht maker's Swan logo while the bootlid wears an arrow, also found in the brand's logo.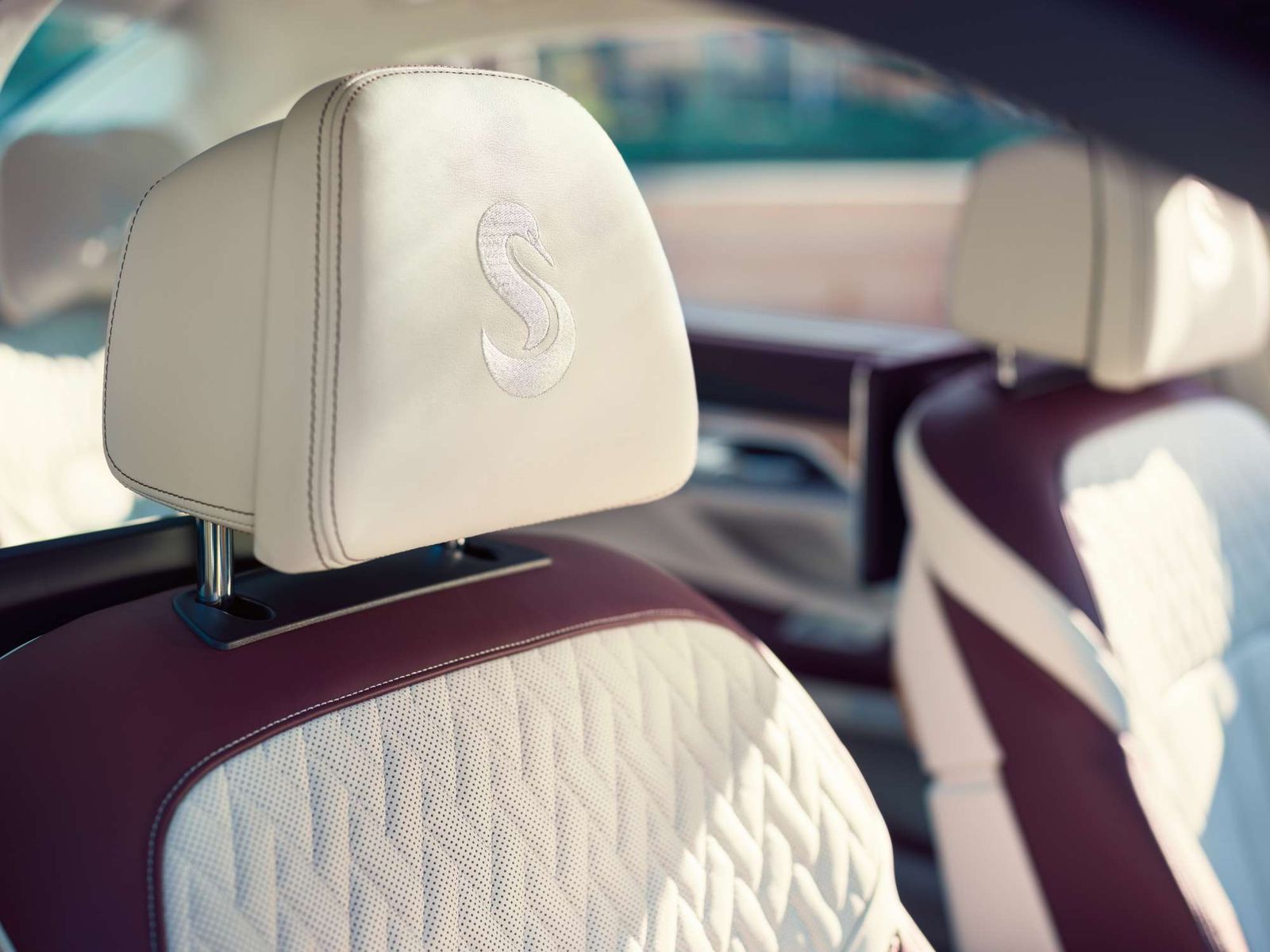 Performance-wise, nothing has changed from the donor-car, the "regular" BMW M760Li xDrive V12 Excellence. The 6.6-liter, 12-cylinder powerplant makes 601 hp (448 kW) and 800 Nm of torque, moving the car from 0 to 100 km/h (62 mph) in 3.7 seconds aided by the eight-speed Steptronic Sport automatic gearbox.
Keep an eye for the unique BMW Individual M760Li at BMW's stand in Frankfurt.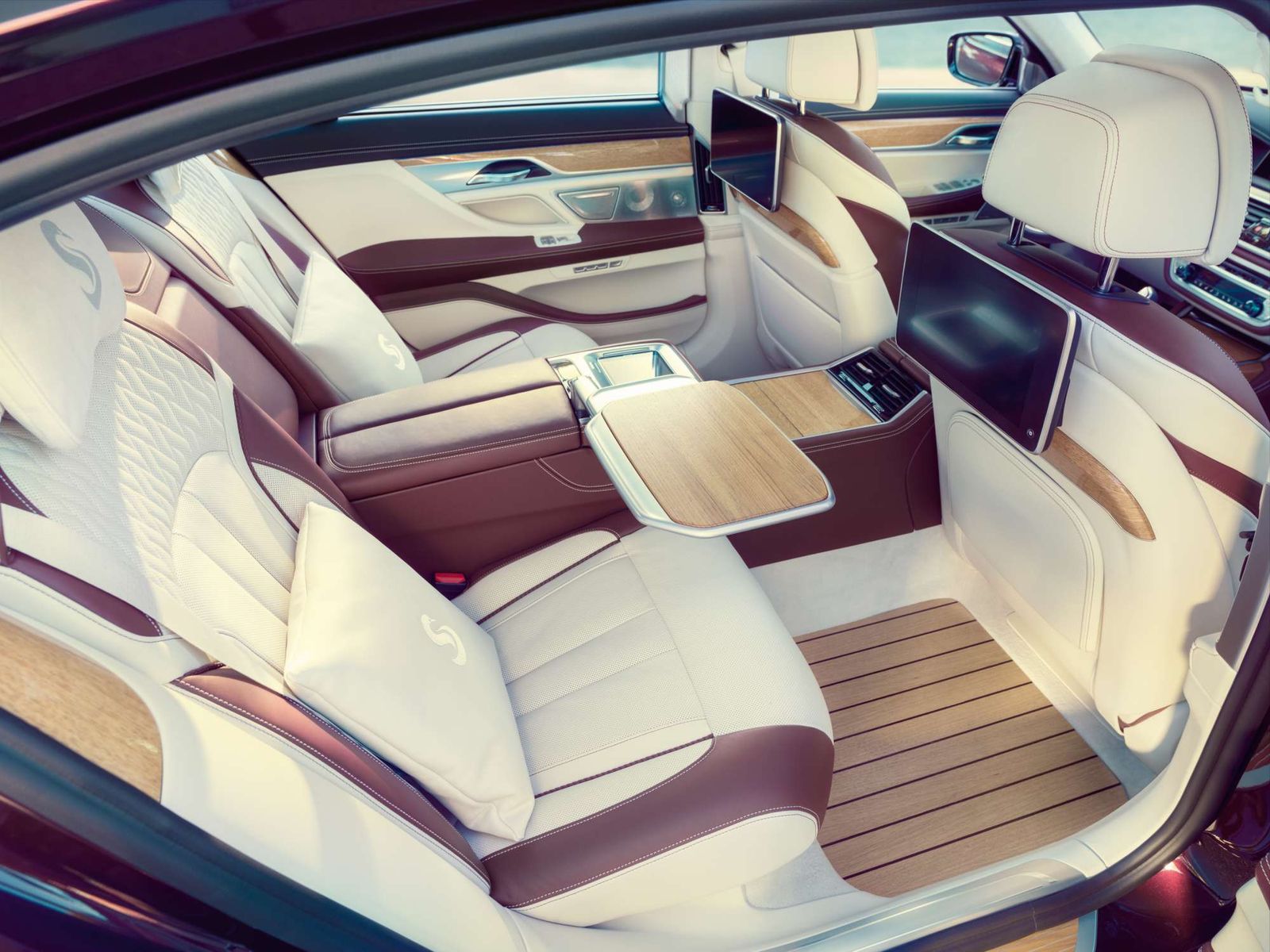 And speaking of Munich's presence at IAA 2017, you should know that the same stand will host the obnoxious Concept X7 iPerformance SUV but also an all-electric prototype slotting between the i3 and i8.