Drifting level: God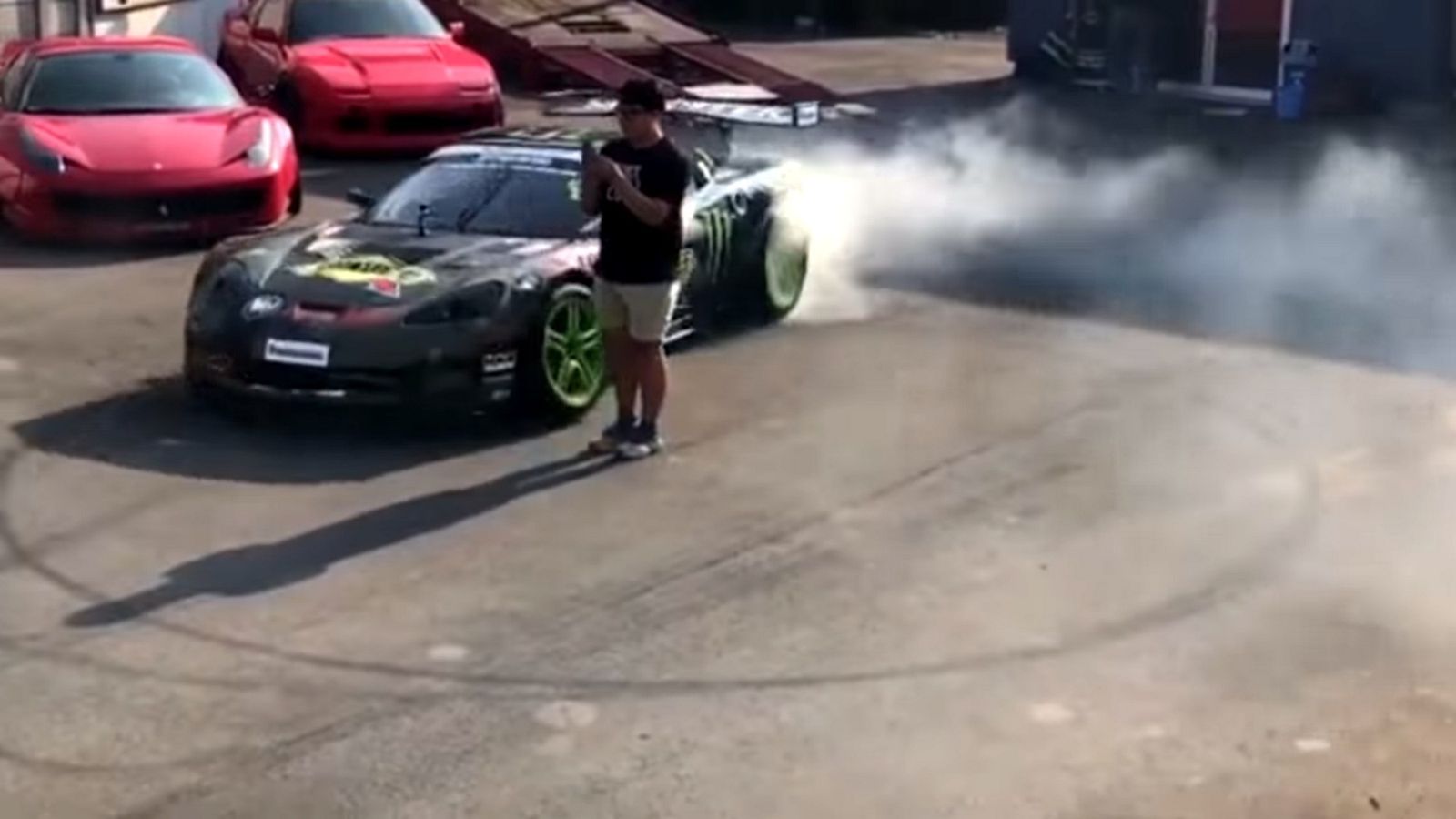 Daigo Saito is not your everyday drifter. He's a Formula D champion and can drift pretty much everything. And everywhere.
Putting a standing guy in the hole of your smoky donut is rather old, so why don't start drifting near a 458 Italia? That's a good idea, Daigo said, so he took his Corvette Z06R for a spin in a space so small, there was no room for error.
If you think it's just plain crazy, watch the drifter do his magic in a cloud of smoke, just inches away from the Ferrari's frontal spoiler. Now that's a thriller!
Ah, and who cares about the guy in the middle, anyway?
Here's some more of the guy, this time against fellow drifter Baggsy.
Want some more drifting? Well, if you're not into Corvettes, what about Daigo Saito's Murcielago drifting machine?