Top 10 Family Sedans in the United States in 2016
Toyota Camry has dominated the U.S. midsize family sedan segment for a very long time but its reign may have come to an end
Competition got tougher for Toyota's bestseller in recent years, which is why we compiled a ranking of the Top 10 best family sedans sold in the United States as 2016 model year vehicles.
10: 2016 Subaru Legacy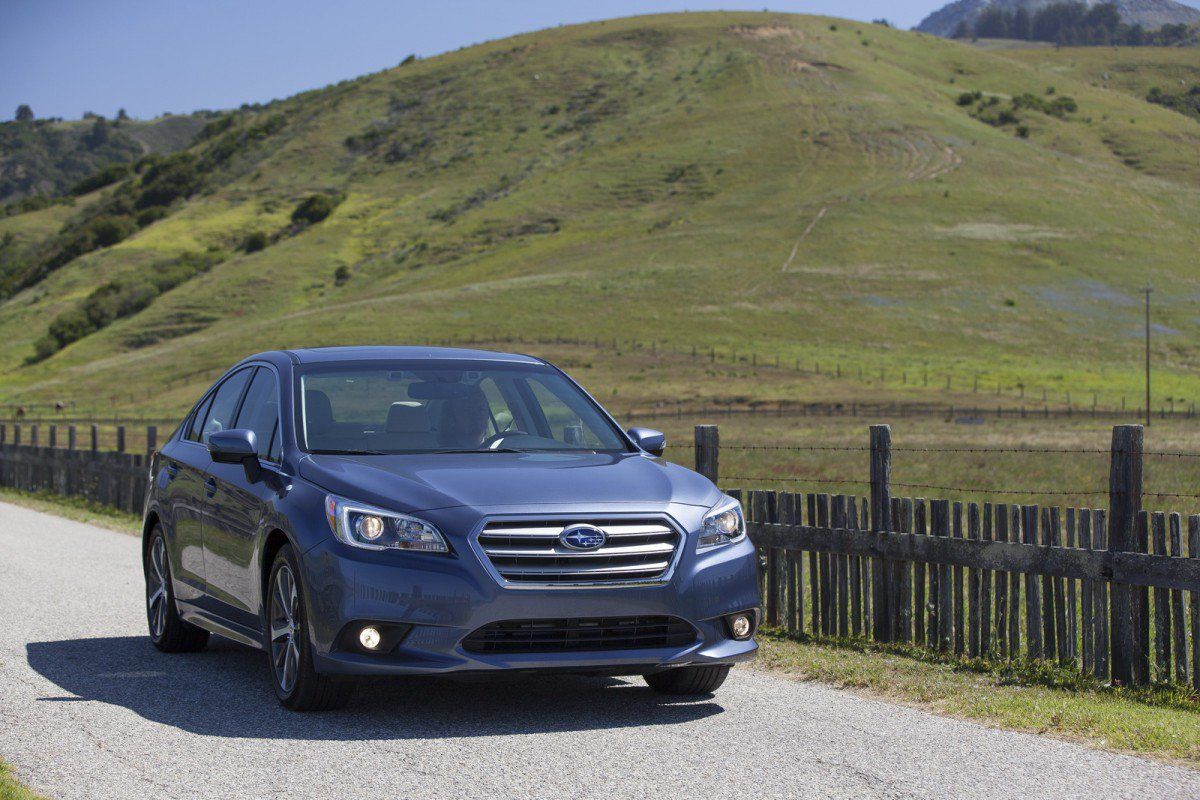 Subaru's flagship sedan is a unique proposition in the segment thanks to its standard all-wheel drive system and Boxer-exclusive engine lineup. Subaru offers a 2.5-liter flat-four unit that delivers 175 hp as well as a 3.6-liter flat-six engine rated at 256 hp. While the Legacy offers a spacious cabin and decent performance (particularly with the six-cylinder), it lacks the interior refinements of the segment's leaders. The Japanese sedan is also let down by the average handling and the CVT, which is sadly the only transmission offered.
9: 2016 Nissan Altima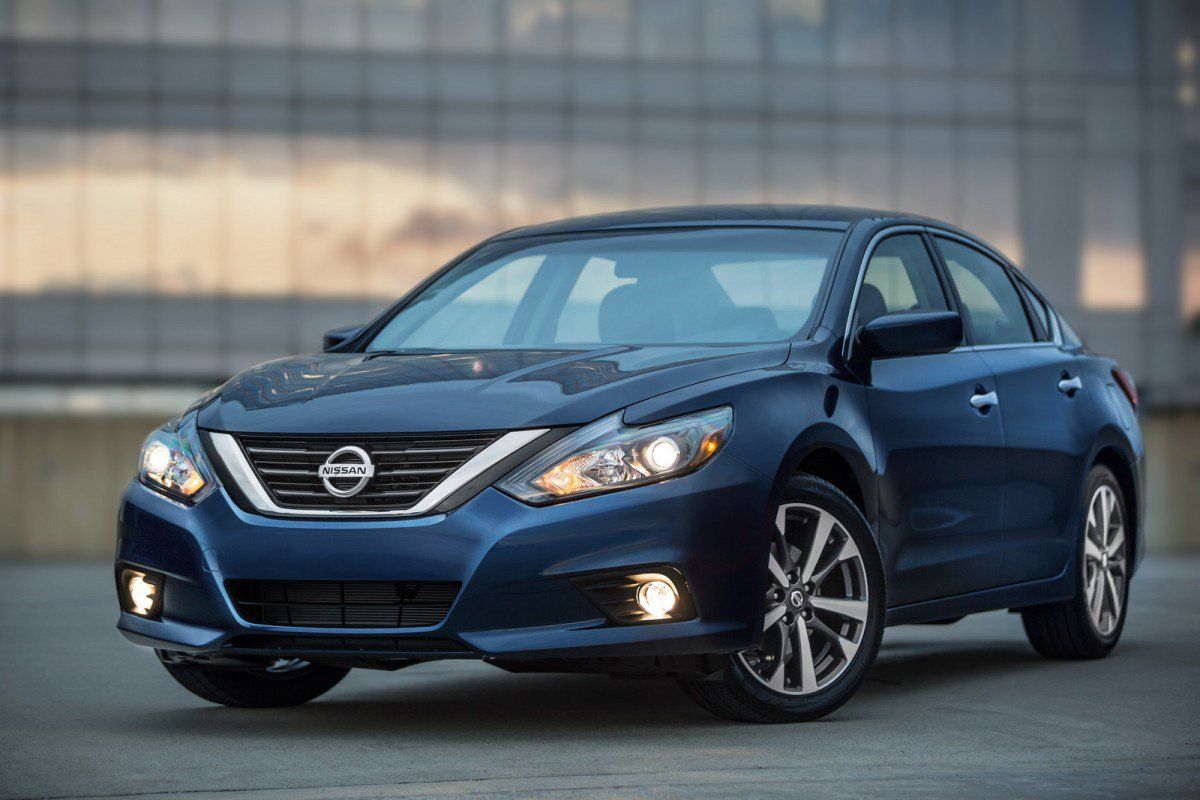 The Altima has received a refresh for the 2016 model year, with Nissan giving it both styling and equipment updates. Still, the makeover cannot hide the fact that the Altima feels cheap in some areas, particularly the interior. The Altima handles well, but driving fun is penalized by the CVT. Nissan offers a standard 2.5-liter four-cylinder engine with 182 hp or an optional 3.5-liter V6 with 270 hp. The latter version is recommended for those who want a fast family hauler.
8: 2016 Chevrolet Malibu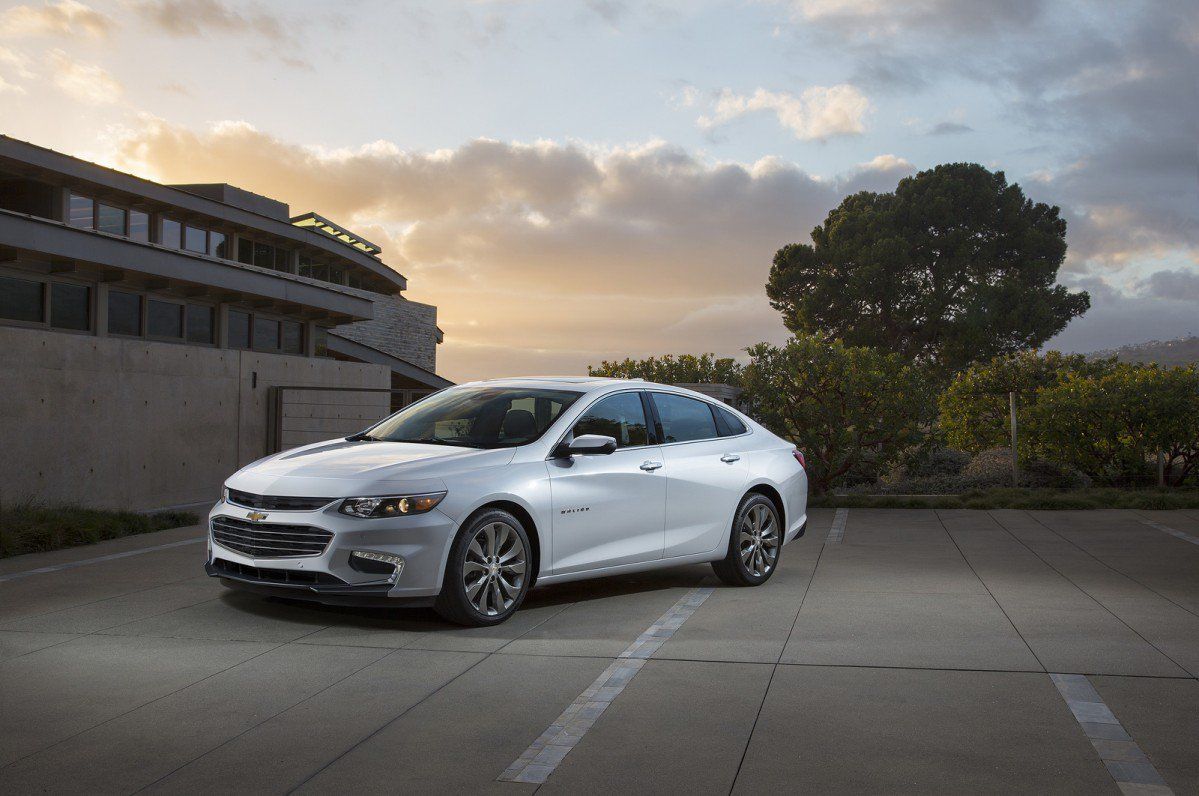 The previous-generation Malibu was such a big disappointment that GM decided to redesign it well ahead of schedule. Fortunately, the new one appears to have corrected most of its predecessor's shortcomings. It's more stylish, it offers more space for rear-seat passengers, a comfortable ride, more technologies, and an available hybrid powertrain. The 2016 Malibu comes with a standard 1.5-liter four-cylinder rated at 160 hp, with Chevrolet also offering a new 2.0-liter turbo-four with 250 hp. The hybrid pairs a 1.8-liter four-cylinder gasoline engine with a two-motor drive unit for a total system output of 182 hp.
7: 2016 Hyundai Sonata
The Sonata is one of the more conservative-looking midsize sedans, which is why some people may find it bland compared to some rivals. It's a car that does most things well, including handling – thanks to its supple suspension and direct steering. It also boasts a roomy cabin and big trunk. The engine lineup is diversified and includes a standard 185 hp 2.4-liter four-cylinder, a 1.6-liter turbo-four with 178 hp as well as a sporty 2.0-liter turbo four-cylinder with 245 hp. Hyundai also sells hybrid and plug-in hybrid versions of the midsize sedan, which means there's a Sonata for everyone.
6: 2016 Ford Fusion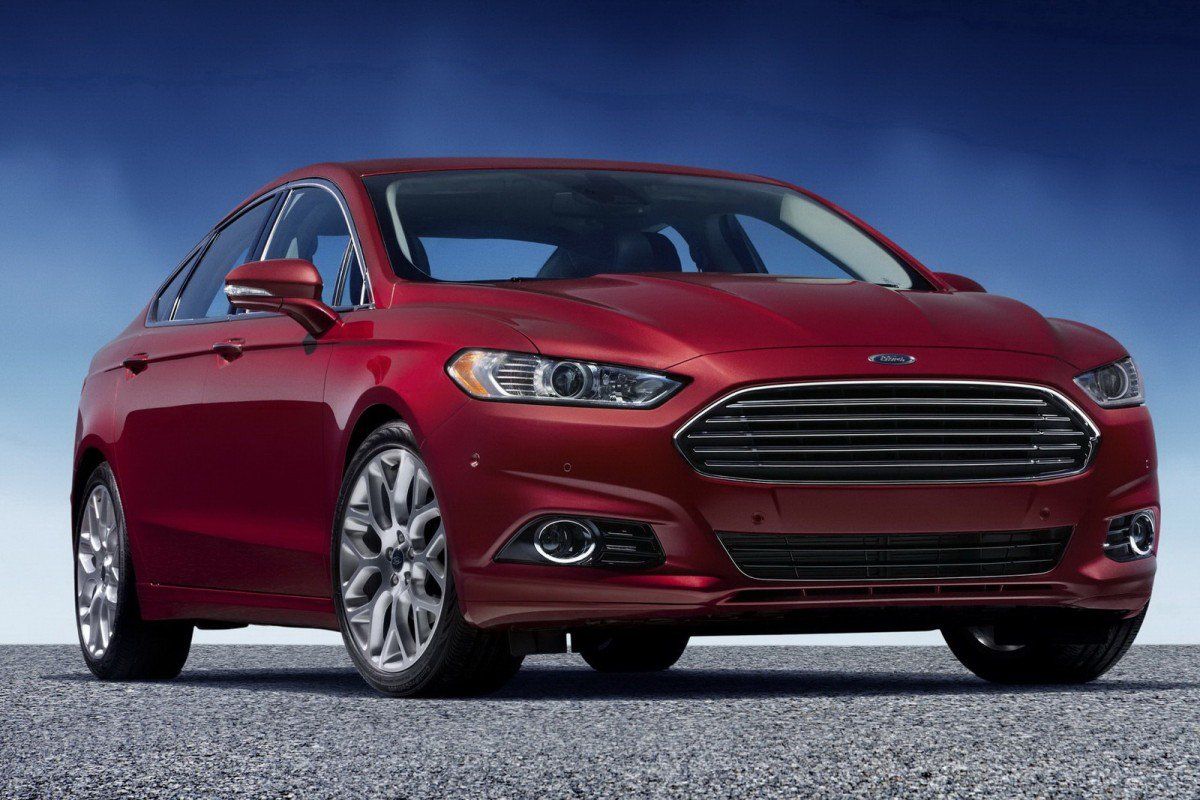 The Fusion offers the widest engine lineup of all mainstream midsize sedans sold in the U.S. The standard engine is a 175 hp 2.5-liter four-cylinder, with Ford also offering a 1.5-liter turbo with 181 hp and a 2.0-liter turbo with 240 hp. A hybrid and a plug-in hybrid are available as well, both using a 2.0-liter four-cylinder and an electric motor for a combined output of 188 hp. The Fusion is fun to drive, has an attractive design and packs lots of tech features. Ford has given the Fusion a makeover for 2017, which means it may climb some spots in next year's ranking.
5: 2016 VW Passat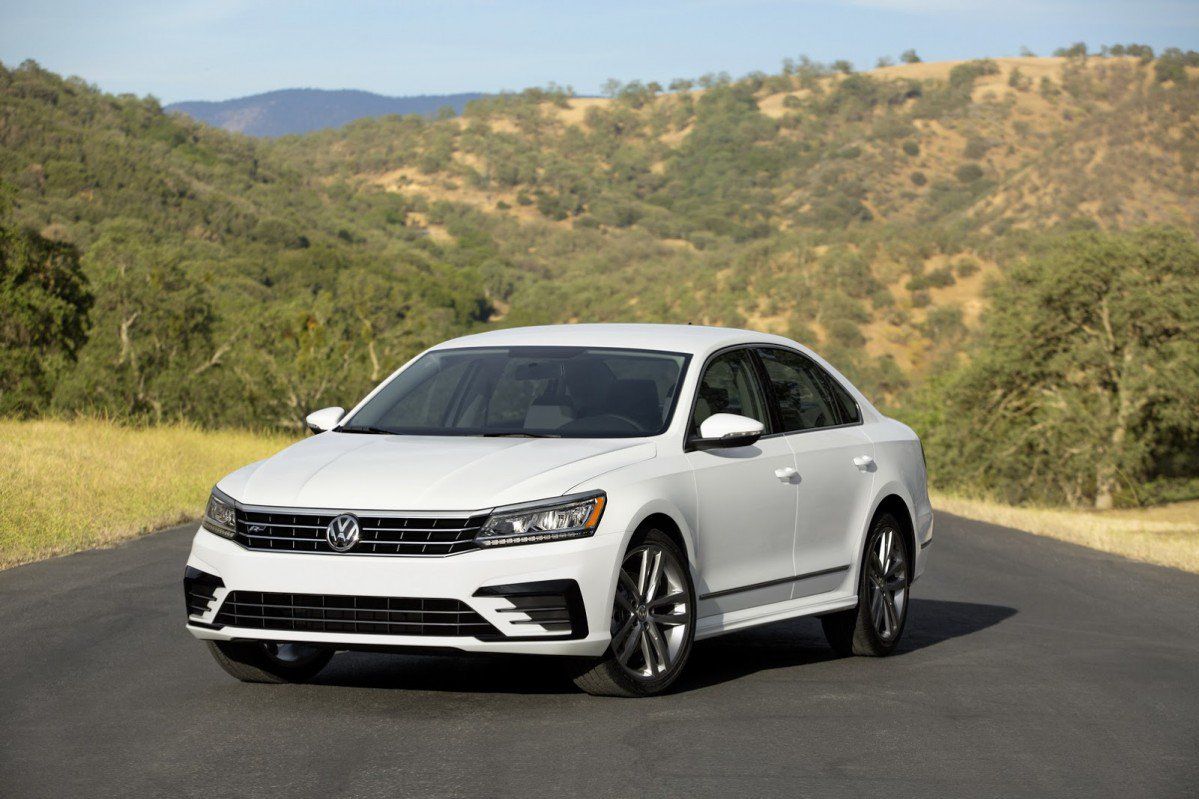 Made in America for Americans, the US-spec Volkswagen Passat was refreshed for the 2016 model year, but the Dieselgate emissions scandal has cancelled the Passat's unique selling point in the States, with 2.0-liter TDI models barred from sale for the moment. The Passat remains a very comfortable, very spacious and very bland sedan. The engine lineup includes a 1.8-liter turbocharged four-cylinder engine with 170 hp, a 280 hp 3.6-liter V6 and the currently unavailable 2.0-liter TDI.
4: 2016 Kia Optima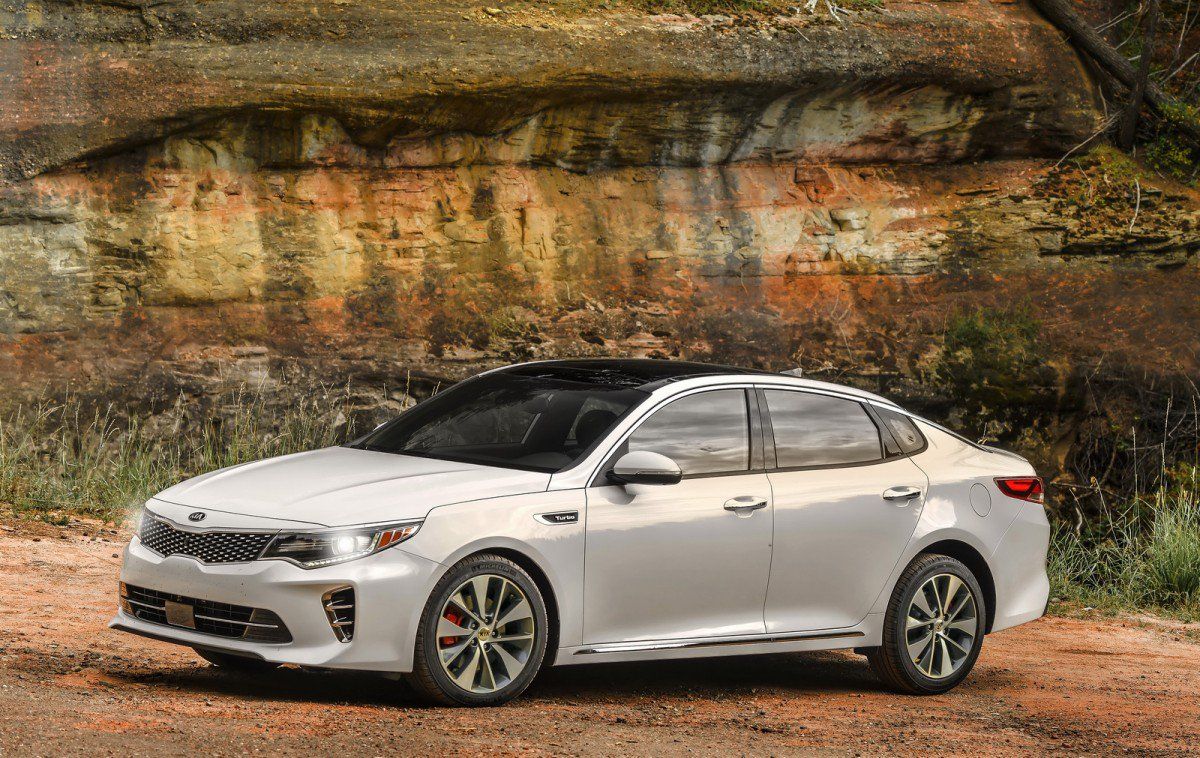 2015 brought us an all-new 2016 Kia Optima, which further improved the formula with refined styling, a high-quality interior, more tech, sharper handling, and better ride. Oh, and let's not forget Kia's 10-year/100,000-mile powertrain warranty. The standard engine is an 185 hp 2.4-liter four-cylinder, with the lineup also including a 1.6-liter turbo with 178 hp and a 2.0-liter turbo with 245 hp. The Optima Hybrid offers a combined system power of 199 hp.
3: 2016 Mazda6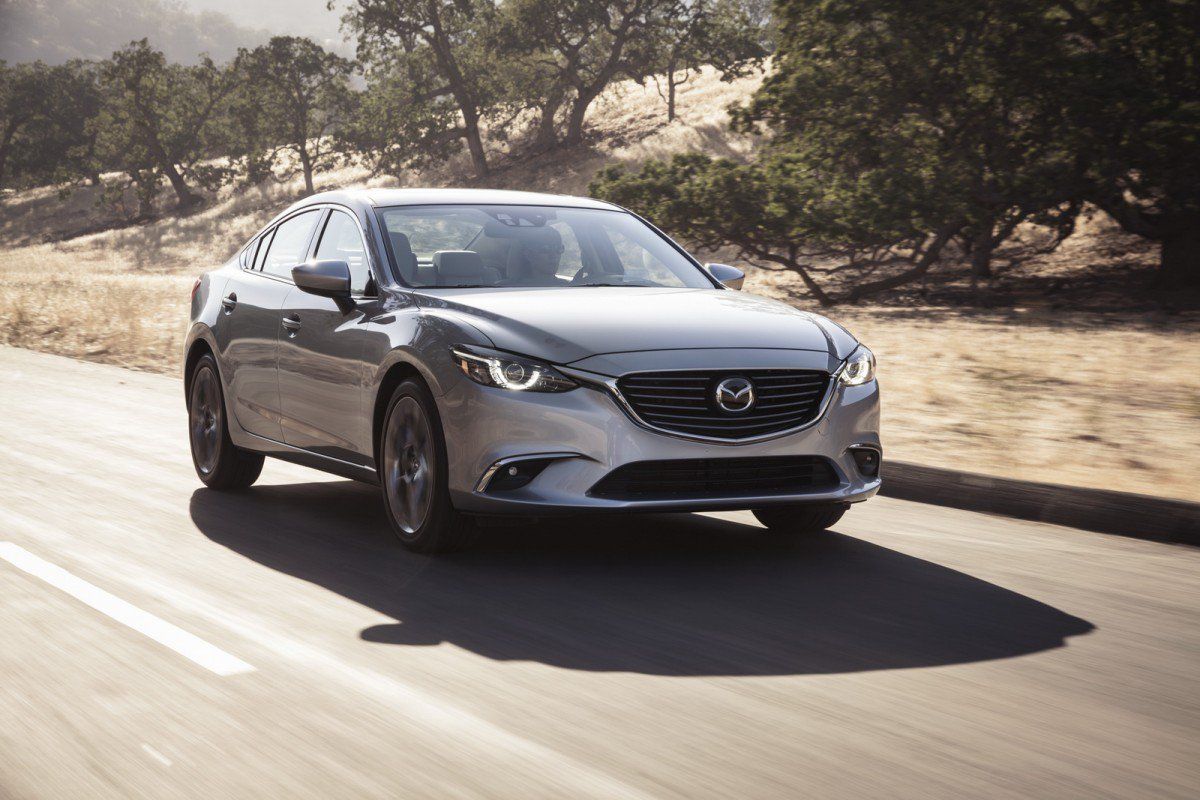 The Mazda6 was also refreshed for the 2016 model year with subtle styling changes and new equipment. The only engine available remains the 2.5-liter Skyactiv-G four-cylinder unit rated at 184 hp. Besides the attractive styling, the Mazda6 has the reputation of a robust car and offers one of the best chassis in the segment – if not the best. It delivers sharp handling without sacrificing comfort, with great inputs from the steering, braking and acceleration. It's not the most spacious or practical car in the segment, though.
2: 2016 Toyota Camry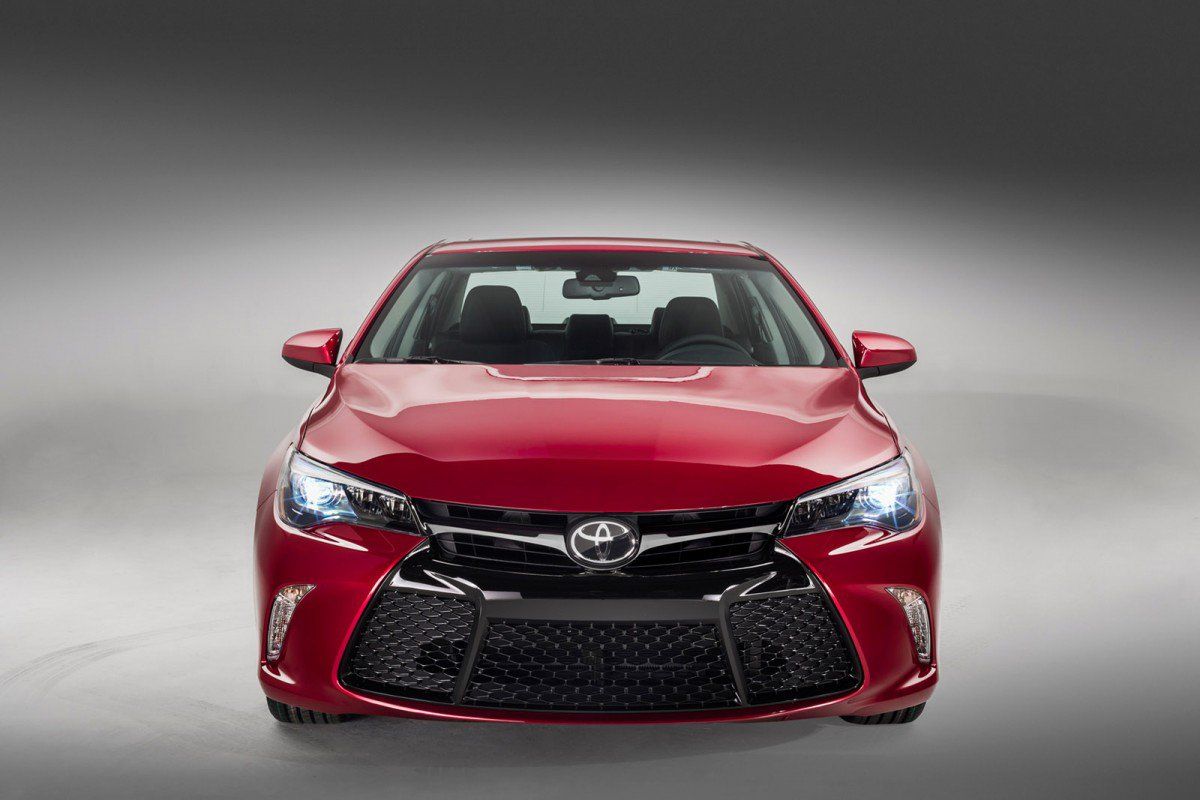 America's best-selling midsize sedan has received a significant makeover for 2015 aimed at consolidating its dominant position. The refresh has focused mainly on styling, as the Camry has been criticized for its bland looks too many times. The car looks better now and offers upgraded interior trim and equipment. It retains the roomy interior, comprehensive standard features, and high reliability. Engines include a 2.5-liter four-cylinder with 178 hp and a 3.5-liter V6 with 268 hp. There's also the Camry Hybrid, which pairs a 2.5-liter Atkinson cycle engine with an electric motor and a battery pack, for a combined output of 200 hp.
1: 2016 Honda Accord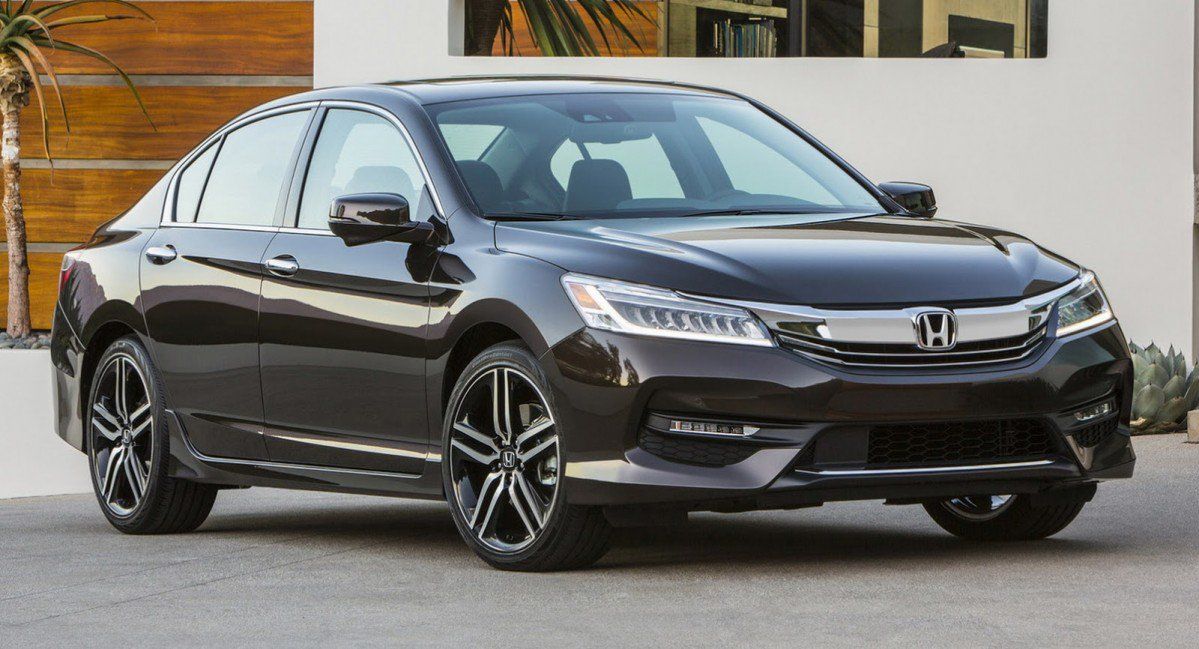 The Honda Accord is closing in on the Toyota Camry from a sales point of view, and it's not hard to see why. The Japanese midsize sedan offers a complete package: it looks good, it's spacious and practical, it drives well, and it has a rock-solid reliability record and excellent resale value. The update for 2016 has made it more appealing thanks to additional equipment and subtle styling tweaks. The engine lineup consists of a 2.4-liter four-cylinder with 185 hp or a 3.5-liter V6 with 278 hp.