Europeans can only dream about these performance vehicles from across the pond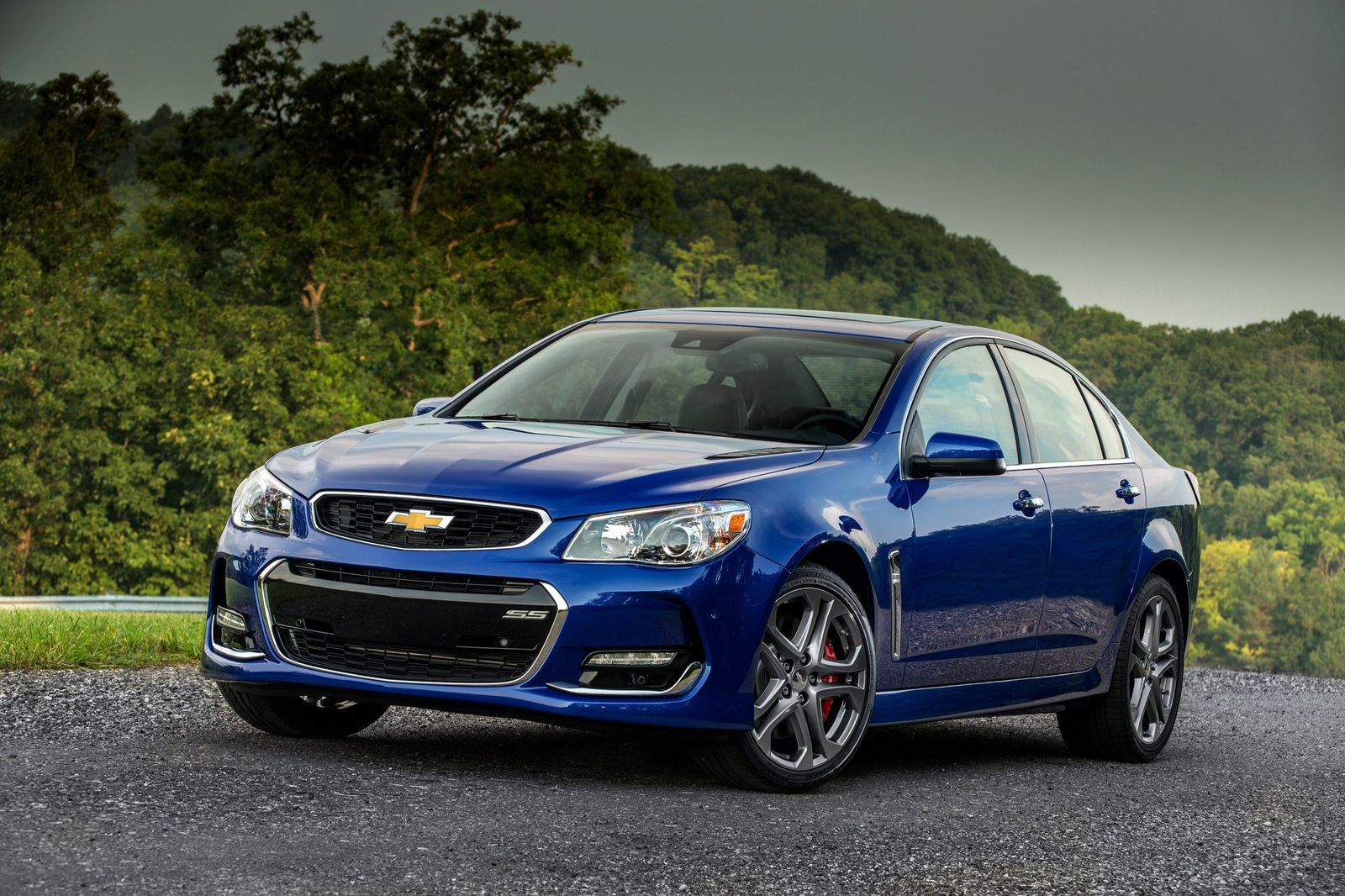 American car enthusiasts and particularly auto journalists often complain the U.S. doesn't get as many attractive cars as Europe, a fact most apparent when it comes to performance cars.
VW Scirocco R and Audi S1 hot hatches? No. Mercedes-AMG A45 and CLS63 Shooting Brake? Sorry, but no. BMW M140i? Nope. Aston Martin Lagonda? Again, no. The list is much longer and includes models from low-volume sports car manufacturers or brands that are not present in the U.S. at all. The Lotus Exige, Noble M600, Peugeot and Renault hot hatches are only a few that come to mind.
I don't know if this will make American gearheads feel better, but I have to say we Europeans are deprived of some performance models as well. I'm talking about really cool U.S. vehicles that make our hearts beat faster but can't be bought officially in Europe. These are my five picks.
#5: 2016 Chevrolet SS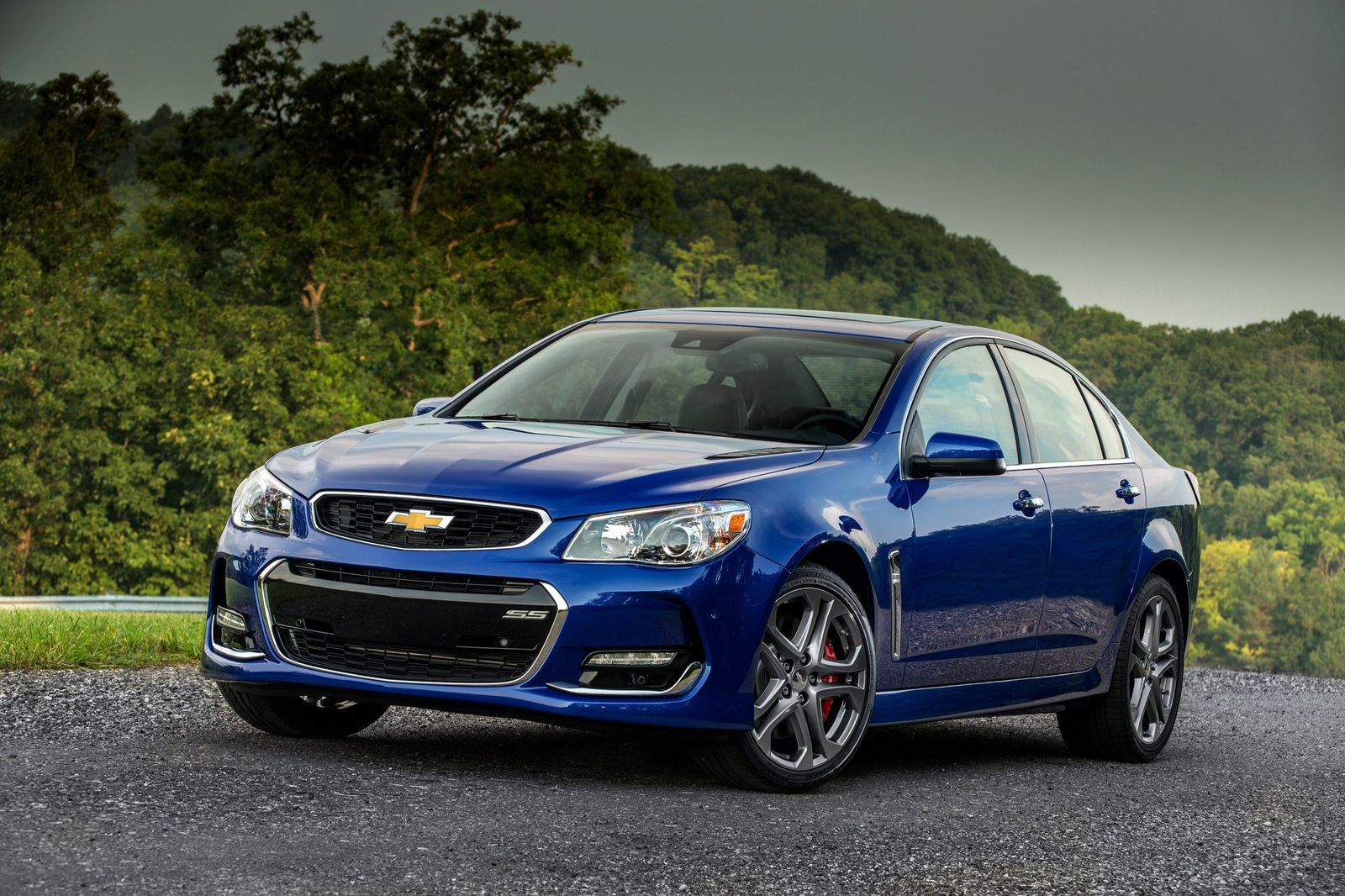 Based on Australia's Holden Commodore SS, the Chevy SS is one of the few remaining performance models powered by a naturally aspirated V8 engine. It features GM's 6.2-liter LS3 V8 that delivers 415 hp and 415 lb-ft (563 Nm) of torque. That's enough for a 0 to 60 mph (0-96 km/h) sprint of 4.7 seconds and more powerslides you can handle. The SS may not look spectacular, but it's an honest performance sedan that starts at just under $50,000. Unfortunately, GM decided not to offer it in Europe alongside the Camaro and Corvette.
#4: 2017 Ford F-150 Raptor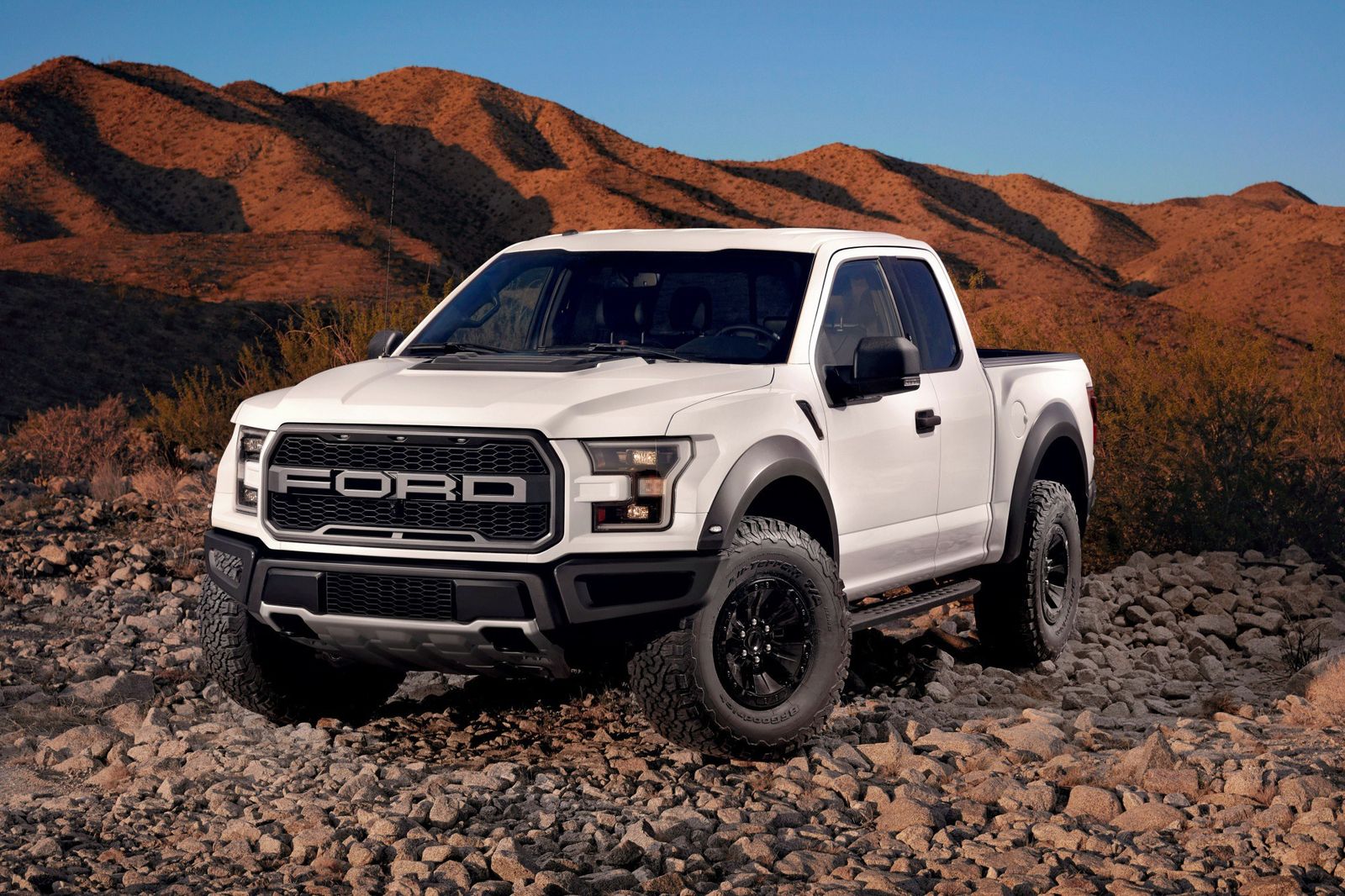 I'm not a big fan of pickup trucks, but I have to say there's something about the 2017 Ford F-150 Raptor that makes me want to pack my stuff and move to America. Powered by a twin-turbo 3.5-liter V6 with 450 hp and 510 lb-ft (691 Nm) of torque, the all-wheel drive truck is designed for high-speed off-roading, but it won't let you down when starting from the stoplights either. In a country where pickups are the best-selling vehicles, the F-150 Raptor is king. Sadly, Ford doesn't sell F-Series trucks in Europe.
#3: 2016 Dodge Viper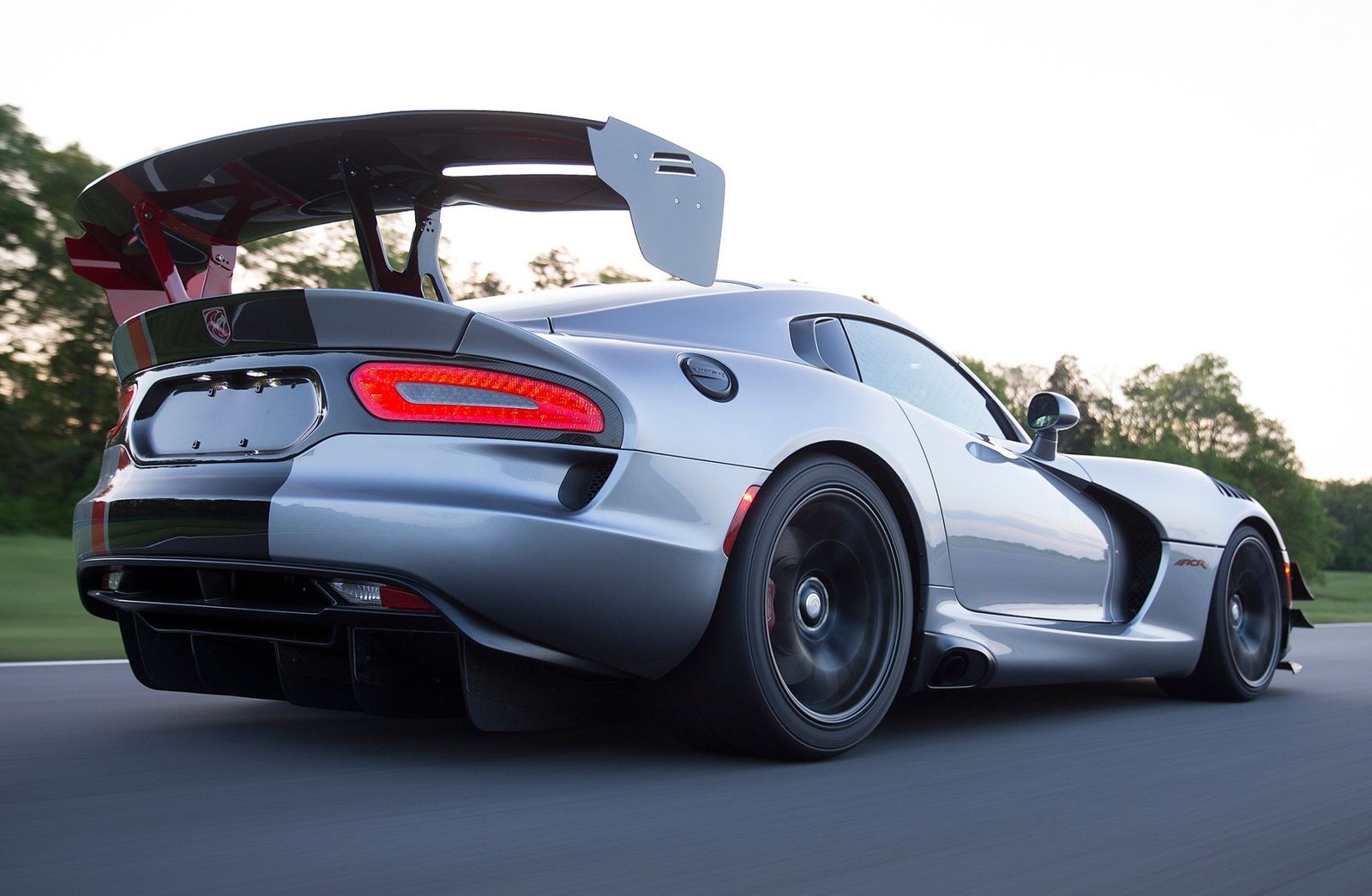 A naturally aspirated V10 engine is a good enough reason for a car to make it to this list. The Dodge Viper is part of a select club of production models powered by V10 engines, but unfortunately it's not available in Europe. The 8.4-liter V10 unleashes 645 hp and 600 lb-ft (813 Nm) of torque, which means the Viper needs just 3.3 seconds to reach 60 mph from a standstill (in range-topping ACR trim). It's big, brash, it guzzles gasoline line like a thirsty camel drinks water, yet we can't help loving it.
#2: 2016 Dodge Challenger/Charger SRT Hellcat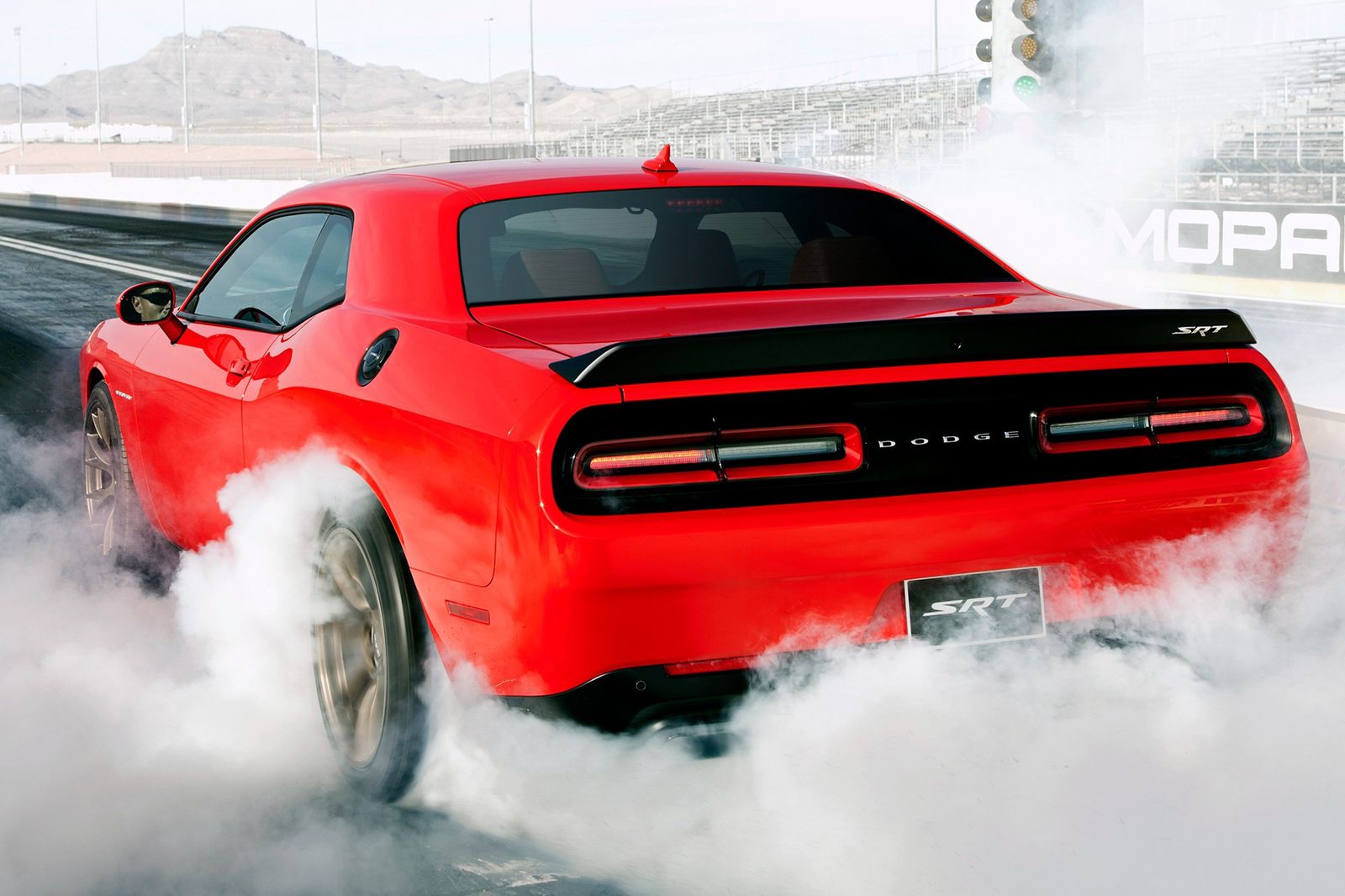 When the conversation turns to V8-powered performance cars, one can be sure the Dodge Challenger and Charger SRT Hellcat will be mentioned. After all, with 707 hp and 650 lb-ft (881 Nm) from a supercharged 6.2-liter HEMI V8, the SRT Hellcats are the most powerful muscle cars on sale today. They go from 0 to 60 mph in a little over 3 seconds and top out at 199 mph (320 km/h). They're probably the best vehicles to buy if your favorite pastimes are tire-shredding and waking up your neighbors. Sadly for tire manufacturers (and fortunately for your neighbors), the Hellcats are not available in Europe.
#1: 2017 Ford Mustang Shelby GT350/GT350R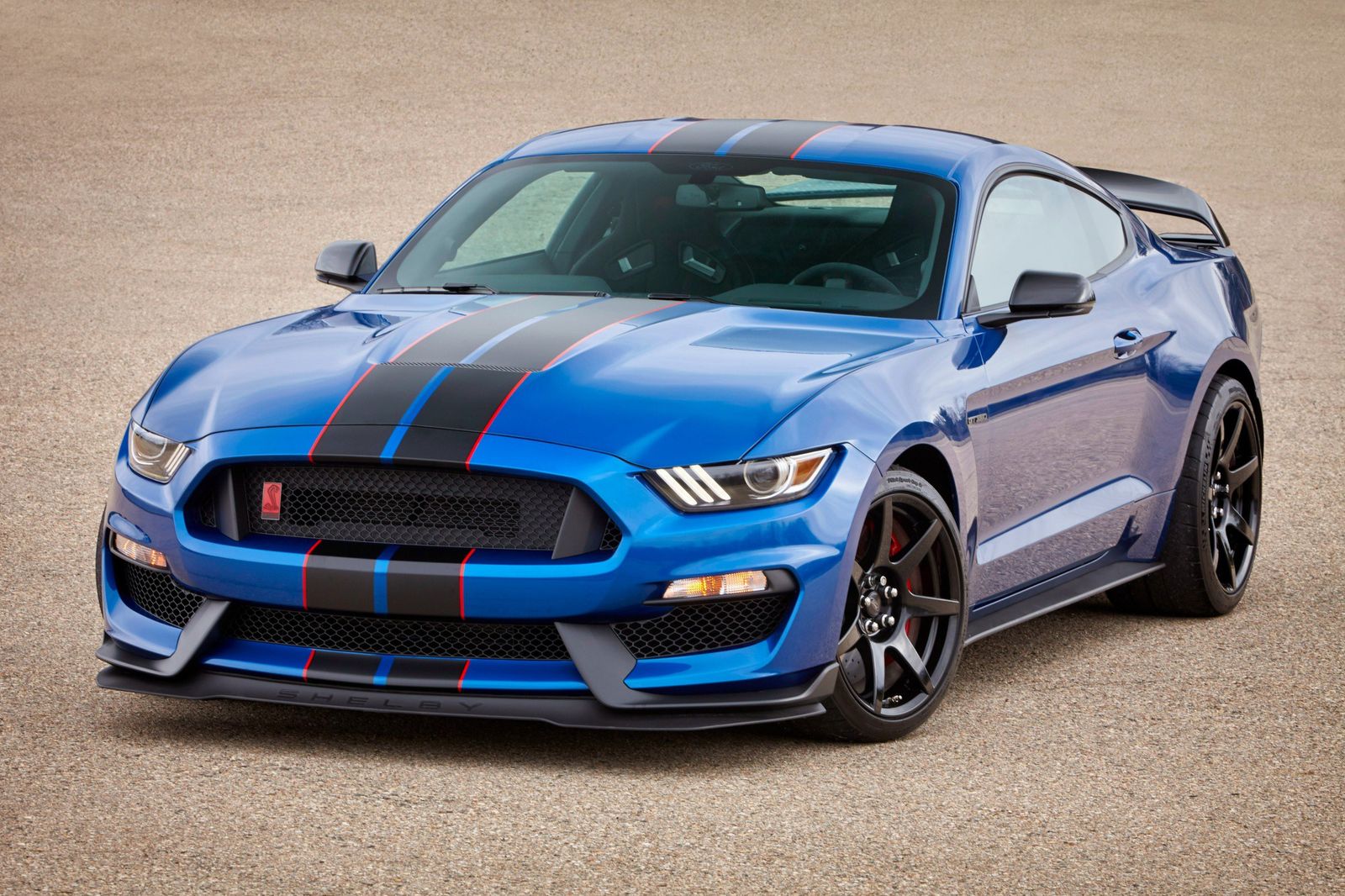 This striped Mustang features the most powerful naturally aspirated road-going engine in Ford history: a flat-plane crank 5.2-liter V8 delivering 526 hp and 429 lb-ft (582 Nm) of torque. It revs all the way up to 8,250 rpm and goes from 0 to 60 mph in 4.3 seconds (according to Car&Driver's measurements). It is also quick and fun to drive in corners, a trick muscle cars don't usually pull off. And if the standard GT350 isn't hardcore enough, the stripped-out GT350R definitely is. Sadly, Ford broke our hearts by deciding not to bring it to Europe alongside other Mustang models.