Top five hot hatches that made our hearts beat faster at the Frankfurt Motor Show
The press days may be over, but we're still thinking about these fast, affordable wheels
Alongside a fruitful harvest of electric vehicles and wild concept cars, this year's Frankfurt Motor Show has also proven quite generous when it comes to world debuts of hot hatches, both at the upper and the lower end of the spectrum.
Besides the cars you'll find in this list, Frankfurt was used as a launch venue for the all-new VW Polo GTI, while Toyota took the opportunity to reveal full specifications of its Yaris GRMN limited-edition hot hatch.
First, let's get one thing out of the way and explain why we've left the Polo GTI out of our ranking. It's because the hot German supermini stagnates when it comes to performance. It may have a larger engine that develops marginally more horsepower, but it covers the 0-100 km/h sprint in the same interval as its predecessor — 6.7 seconds. Furthermore, it looks too bland for a hot hatch, even for VW standards.
As for the Yaris GRMN, we didn't include it because it wasn't a world debut — that happened half a year ago at the Geneva Motor Show.
With that cleared up, let's move on to the five all-new hot hatches from Frankfurt that have us brimming with anticipation for the day we'll drive them.
#5 Suzuki Swift Sport
Not even the old-school Swift Sport has a naturally aspirated engine anymore. That's not necessarily bad news, however, because Suzuki claims the new, turbocharged 1.4-liter BoosterJet engine makes the car swifter than before thanks to a peak torque of 230 Nm (available from 2,500 rpm), and a 80-kg lighter body (curb weight is just 970 kg).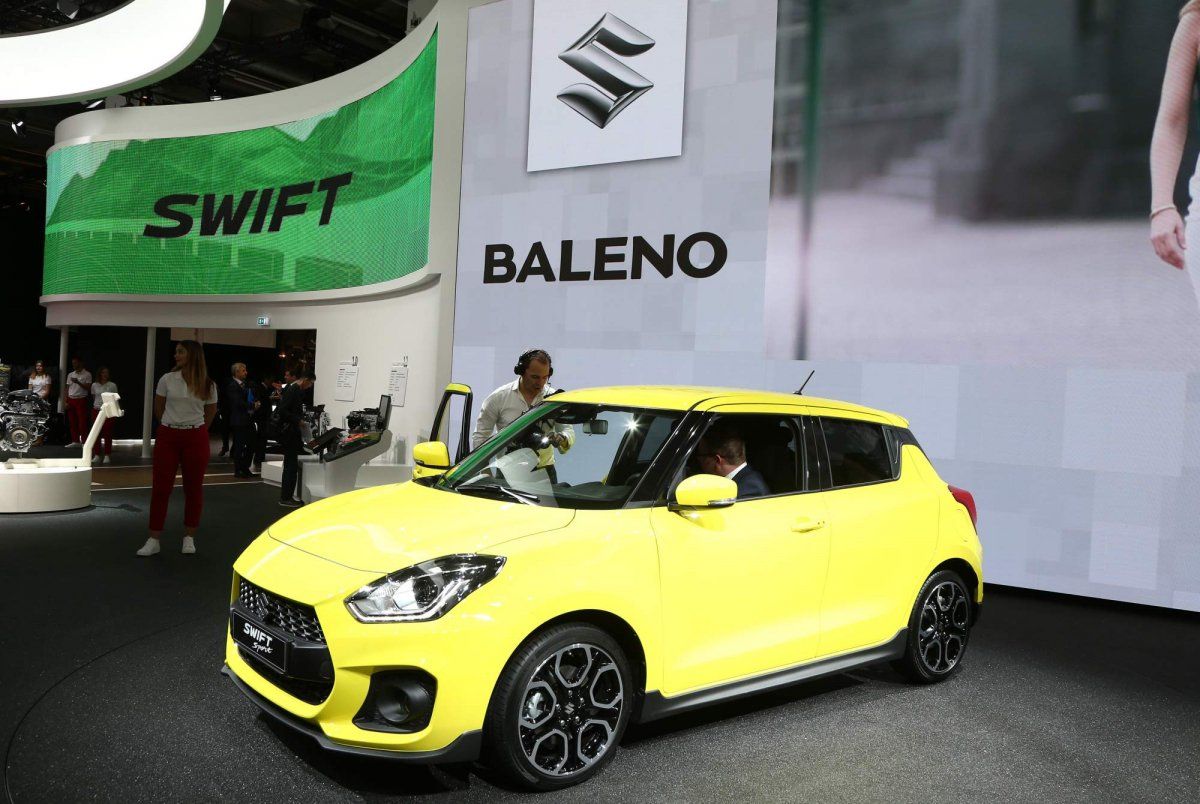 While the maximum output of 140 hp doesn't quite classify it as a hot hatch these days, Suzuki says the new Swift Sport is quicker than its predecessor, with the weight-to-torque ratio of 4.2 kg/Nm propelling it "into genuine hot hatch territory." We're certainly interested in driving the Swift Sport now, and the fact that it looks funkier than before is a welcome bonus.
#4 BMW i3s
It may be an all-electric car, but no one said hot hatches could only have internal combustion engines. With 184 hp and 270 Nm on tap from the first touch of the accelerator pedal, the BMW i3s is reasonably quick, going from 0 to 100 km/h in 6.9 seconds.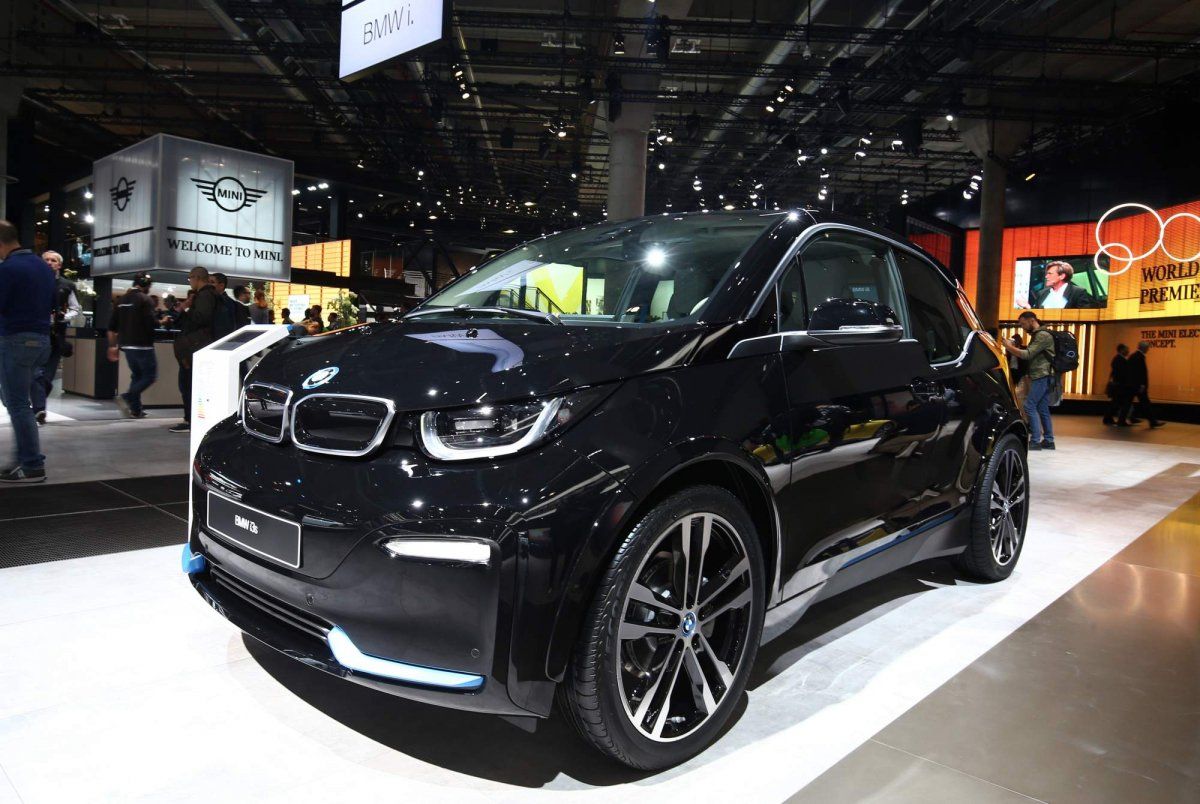 Top speed may be limited to 160 km/h (99 mph) to avoid emptying the batteries too quickly, but that velocity is well within legal speed limits almost everywhere around the world — except Germany's Autobahn and Isle of Man's rural roads. Plus, the i3s has a real-life driving range of 200 km according to BMW, and it's the only zero-emissions car of this list. Not to mention that it looks meaner than the regular i3, thanks to the broader body kit and wider wheels.
#3 Hyundai i30 N
Here is Hyundai's first attempt at making a hot hatch, as well as the first production model of the N division of high-performance cars. The i30 N is motivated by a 2.0-liter turbocharged four-cylinder engine that makes 250 hp in standard guise and 275 hp with the optional Performance Package.
Peak torque is a generous 353 Nm (260 lb-ft) in both states of tune, allowing the more powerful version to cover the 0 to 100 km/h sprint in 6.1 seconds and reach an electronically-limited top speed of 250 km/h. Both models get a six-speed manual transmission, but the Performance Package also offers an Electronic Limited Slip Differential (E-LSD) and Launch Control as standard. Does the i30 N sound like the most fun Hyundai ever or what?
#2 SEAT Leon Cupra R
The standard Leon Cupra would qualify as a fast hot hatch for most people, thanks to its 300-hp 2.0-liter turbocharged engine that allows it to go from 0 to 100 km/h in 5.8 seconds. But SEAT seems to think otherwise, as it unveiled a new Leon Cupra R model in Frankfurt.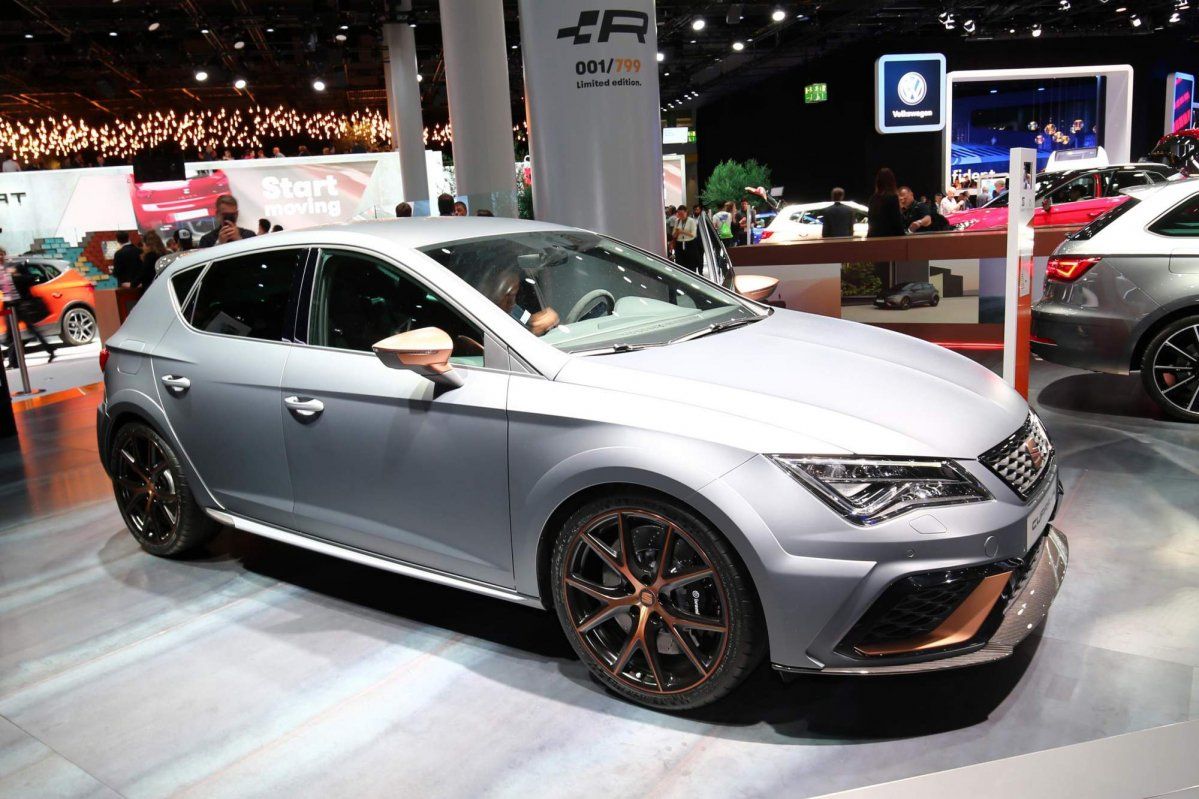 It packs 310 hp when fitted with the six-speed manual transmission (DSG-equipped models stay at 300 hp), but the Cupra R is more about design tweaks than performance upgrades. It features many carbon fiber exterior elements, wider wheel arches, as well as copper accents inside and out. The Cupra R also promises a more focused handling thanks to a modified camber on the front axle, Brembo brakes, and a VAQ self-locking differential as standard. Finally, the limited-edition status should increase its appeal even further.
#1 Renault Megane RS
It's a great moment when Renault launches an all-new Megane RS, and the third generation's launch at the 2017 Frankfurt Motor Show makes no exception. For the first time, the Megane RS gets the 4Control all-wheel steering system, for improved agility in tight turns and better stability at higher speeds. It also debuts a new 1.8-liter turbocharged engine from the Alpine A110 sports car, albeit in more potent states of tune: 280 hp and 390 Nm for the standard model or 300 hp and 400 Nm for the Trophy version that will arrive next year.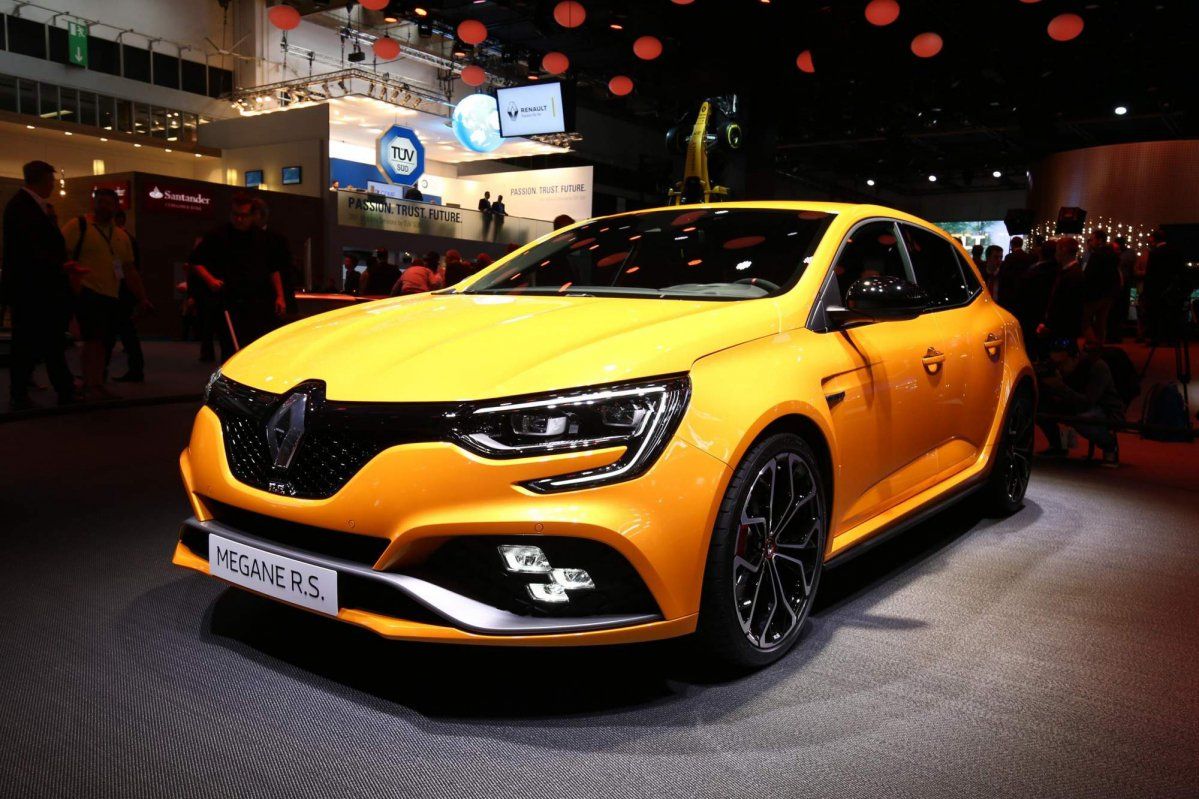 Two transmissions are available: a standard six-speed manual and an optional six-speed EDC dual-clutch automatic. No performance specs are offered yet, but we expect spectacular things from the new Megane RS, which is also the best looking model of the current Megane range thanks to the wider body and more aggressive kit.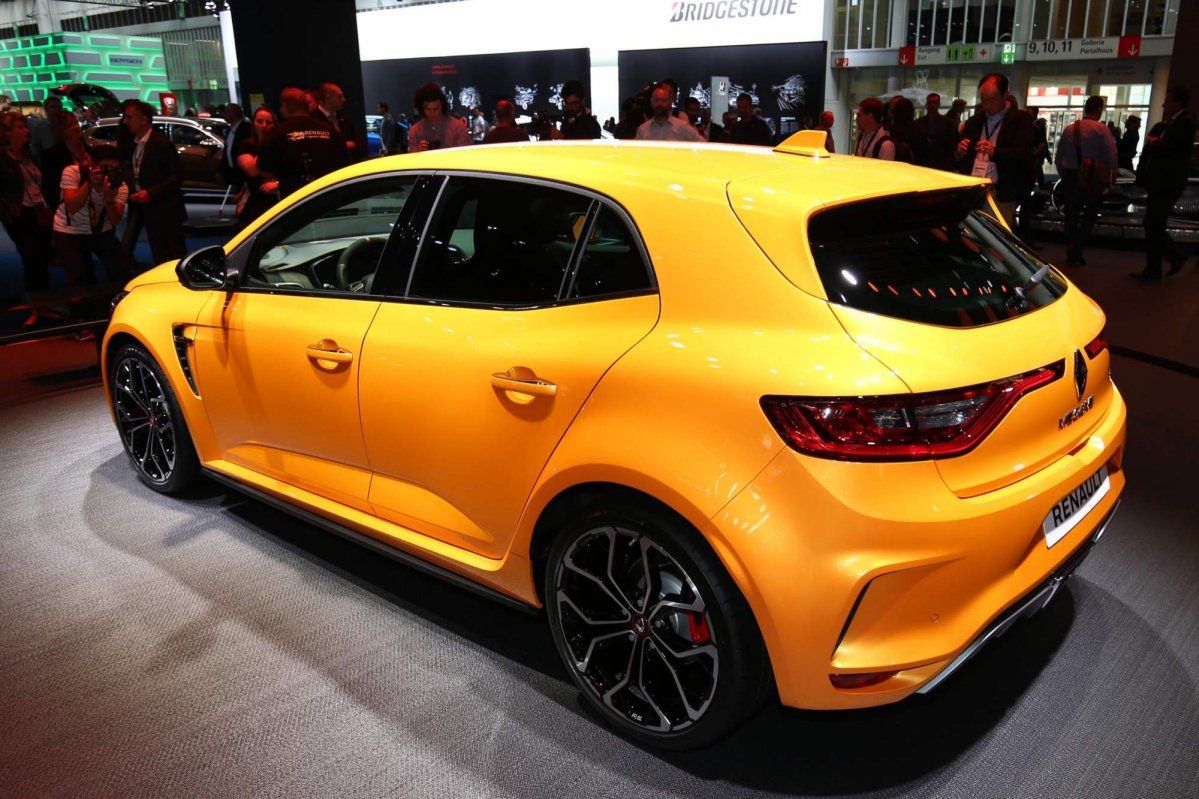 Since you're here, check out our list of the best pocket rockets as well.