One very hot Alpine catches fire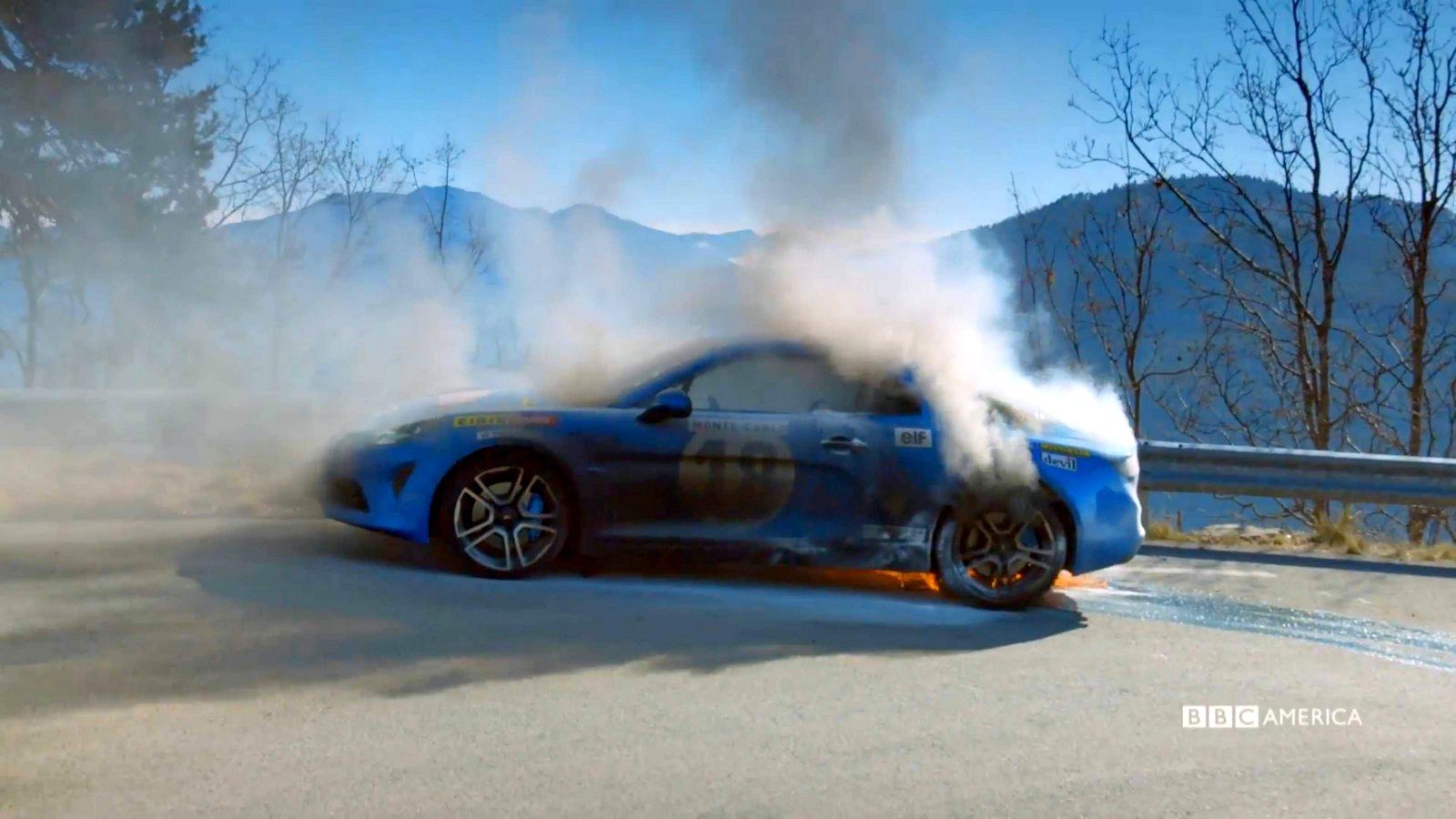 The French Alpine A110 is not only a beautiful car, but also wonderful to drive, according to many reviewers. Even Top Gear's host Chris Harris was raving about it before, well, it caught fire
Remember when Richard Hammond totaled a Rimac Concept One in a fiery crash at the end of a hillclimb contest? Well, the guys from the current Top Gear said `hold our beer` and went hillclimbing with an Alpine A110 – a car that we love and that received lots of praise from, well, almost anyone that tested it.
Chris Harris was really enjoying it alongside a shouting Eddie Jordan when the Renault-produced sports car wanted to go on strike and catch fire out of the (Alpine) blue. Luckily, both escaped unharmed, but the car burned down to the ground, as you can watch, horrified, in Top Gear's video posted on Facebook.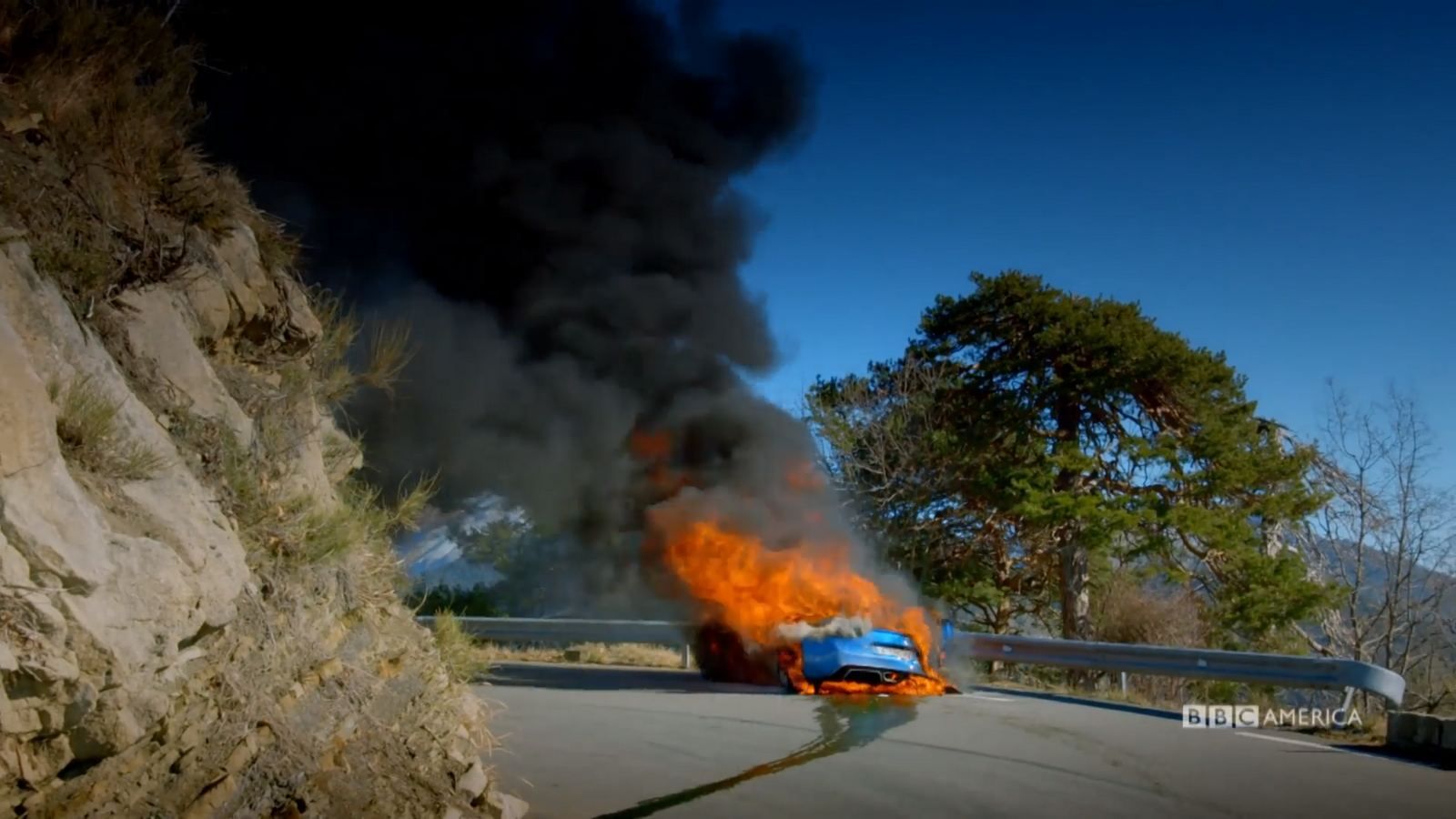 It's still unclear what provoked the fire, but rest assured: it's something like a rite of passage for supercars. It's not a real sports car until it catches fire, isn't it?
NOW WATCH: Alfaholics GTA-R 290 – Chris Harris Drives – Top Gear