Toyota Camry bucks the trend in US car sales
The Camry manages to increase sales in a falling segment
One of Toyota's bestsellers and the Subaru Outback were the only two cars in the Top 10 of the mid-size segment that managed to increase sales in the First Quarter of 2018.
Overall sales in the mid-size segment fell by 12.7% in Q1 2018, a drop which comes after an even bigger one in Q4 2017. This is a real indication of a significant shift in the American market, which moves away from more fuel-efficient cars towards bigger, more powerful, SUVs and pick-up trucks.
Ford has even said recently that it will cut their American lineup of small and mid-size cars to a bare minimum after axing the Fusion, which performed badly with sales dropping 15%.
The Outback, the other performer in the Top 10 is actually a wagon on steroids, offered with a very competitive four-wheel drive system and increased ground clearance. An underperformer can be considered the new Honda Accord, hurt by uncompetitive leasing rates. The Accord's sales lagged behind the Nissan Altima's ones, which is one generation older.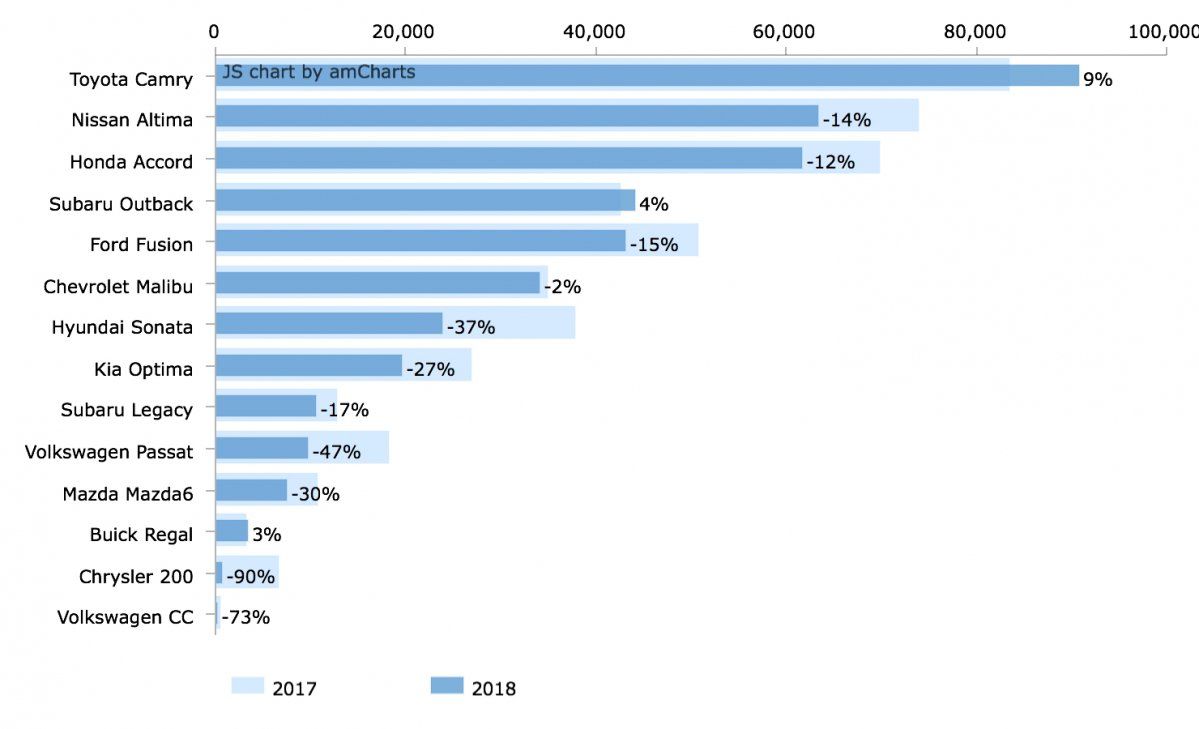 READ MORE: Ford drastically cuts American lineup