Toyota Corolla Trek is the rugged version of the compact station wagon
Toyota Corolla Trek is the result of a collaboration between Toyota and Trek Bicycle
Toyota Corolla Trek reflects the growing popularity of crossover-type, rugged looking vehicles within the European C-segment.
Targeting active lifestyle families with outdoor hobbies, it features a 20 mm rise in ride height for greater ground clearance.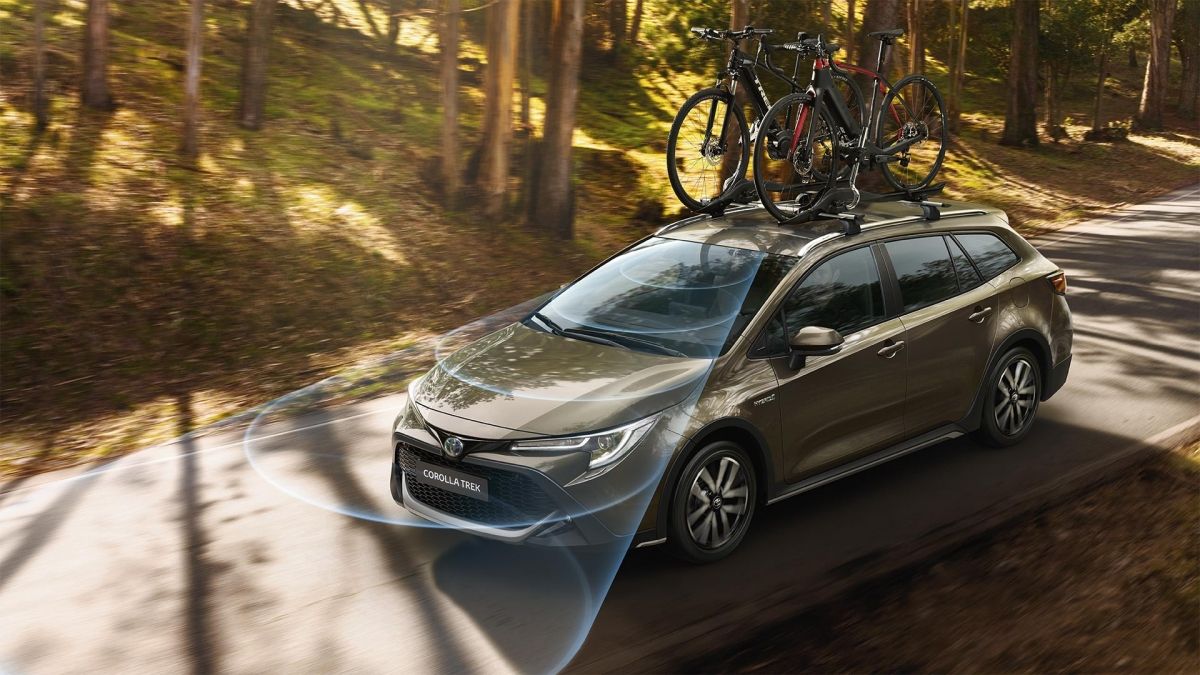 In the exterior design, specific crossover style details stand out, such as side cladding in the lower part of the body, front and rear underrun, honeycomb front grille, bespoke 17 inches machined alloy wheels, rear privacy glass, fog lamps and LED headlamps.
The Corolla Trek is available only on Touring Sports models reflecting the outdoorsy spirit of the car and with a choice of 1.2 turbo, 1.8 or 2.0-litre hybrid powertrains.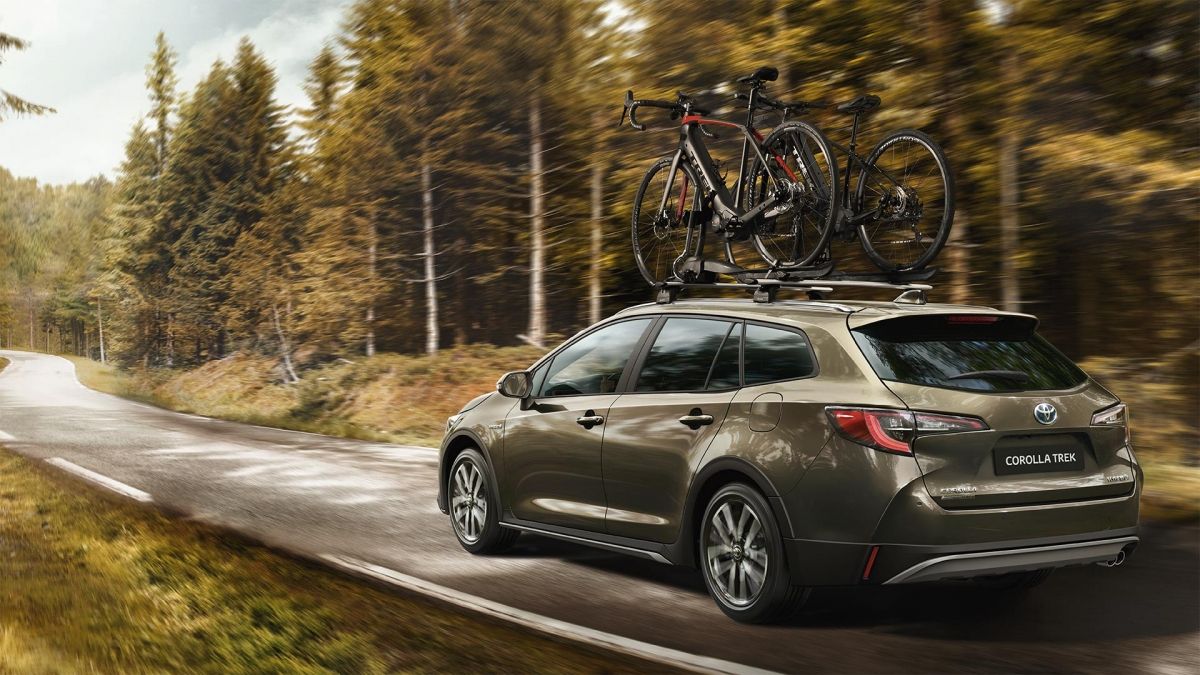 Onboard, the new Corolla Trek features upholstery in two-tone textile material, matching the decorative wood-finish elements of the dashboard. The Trek logo is present in both the doorsteps and the tailgate.
The new Corolla Trek is fitted with many standard equipment, including 7-inch colour TFT display in the instrument cluster and the latest version of Toyota Safety Sense. It includes Pre-Collision Safety System with detection of cyclists by day and pedestrians both night and day, Adaptive Cruise Control with automatic stop and start function, Lane Trace Assist, Traffic Sign Recognition and Intelligent Auto High Beam. The Corolla Trek is also equipped with a 7-inch TFT infotainment screen.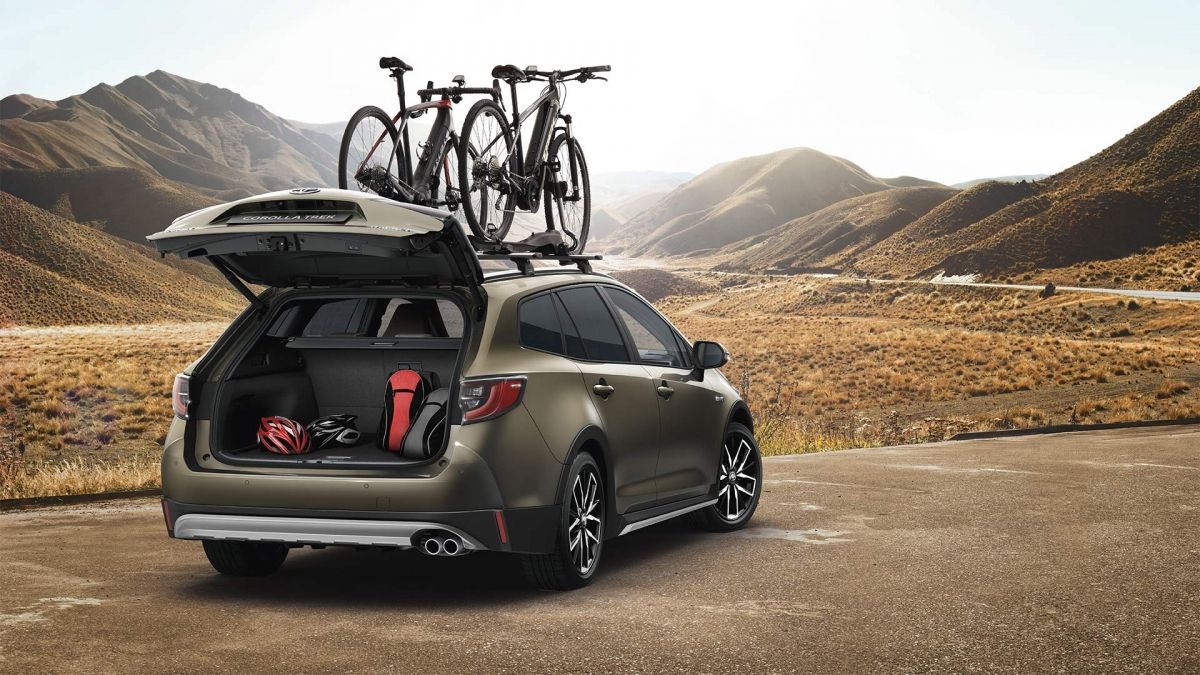 Toyota Corolla Trek is the result of a collaboration between Toyota and Trek Bicycle.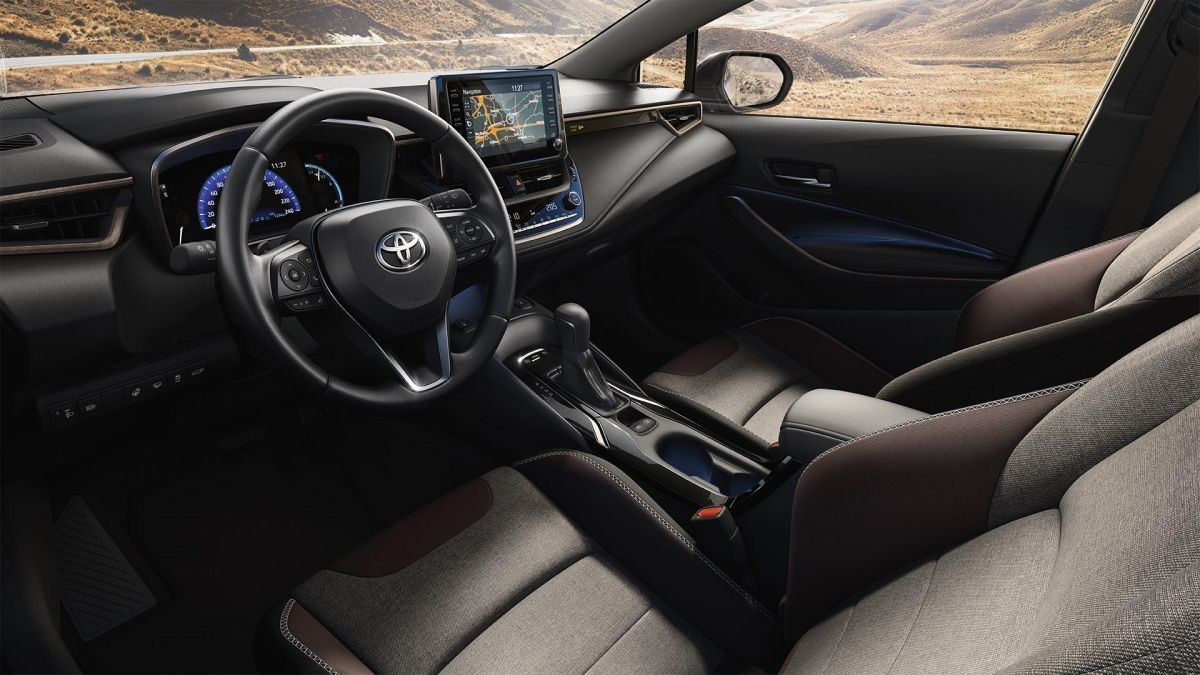 Toyota has signed an agreement with Trek Bicycle, providing Corolla Trek as support vehicles for the Trek-Segafredo World Tour Teams, during European cycle racing events. In total, 16 Corolla Treks with the 2.0 litre hybrid powertrain have been provided to Trek-Segafredo.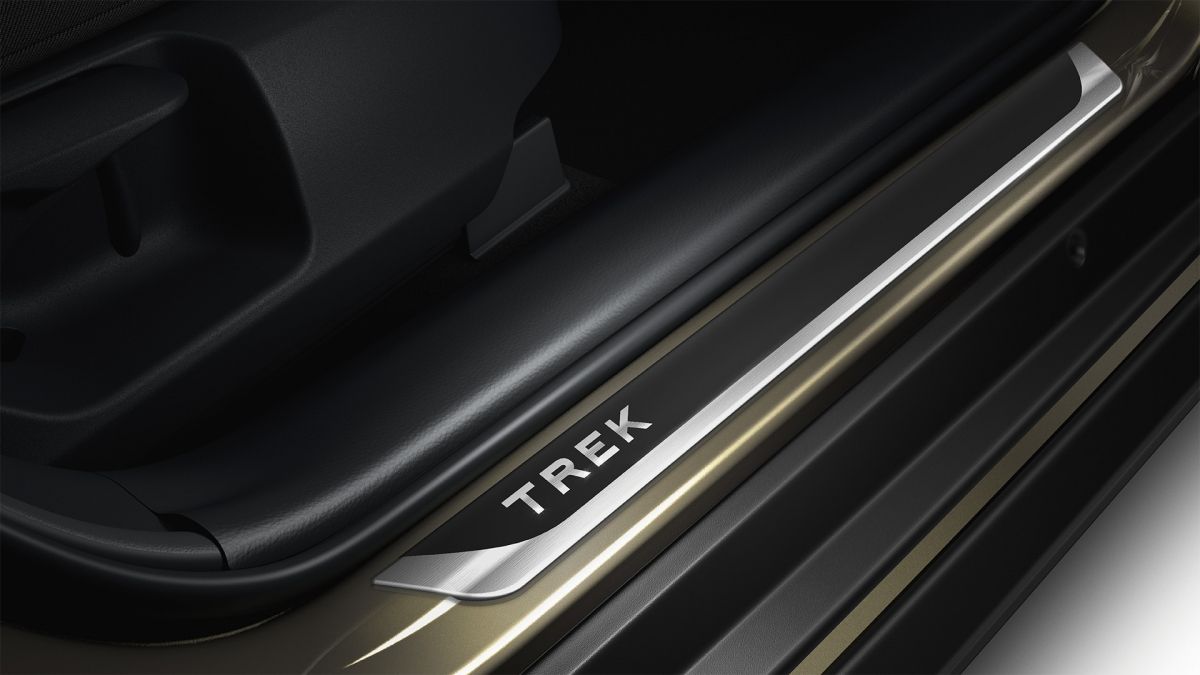 The first public appearance of the Toyota Corolla Trek was during the "La Vuelta" race held from 24th August until 15th September.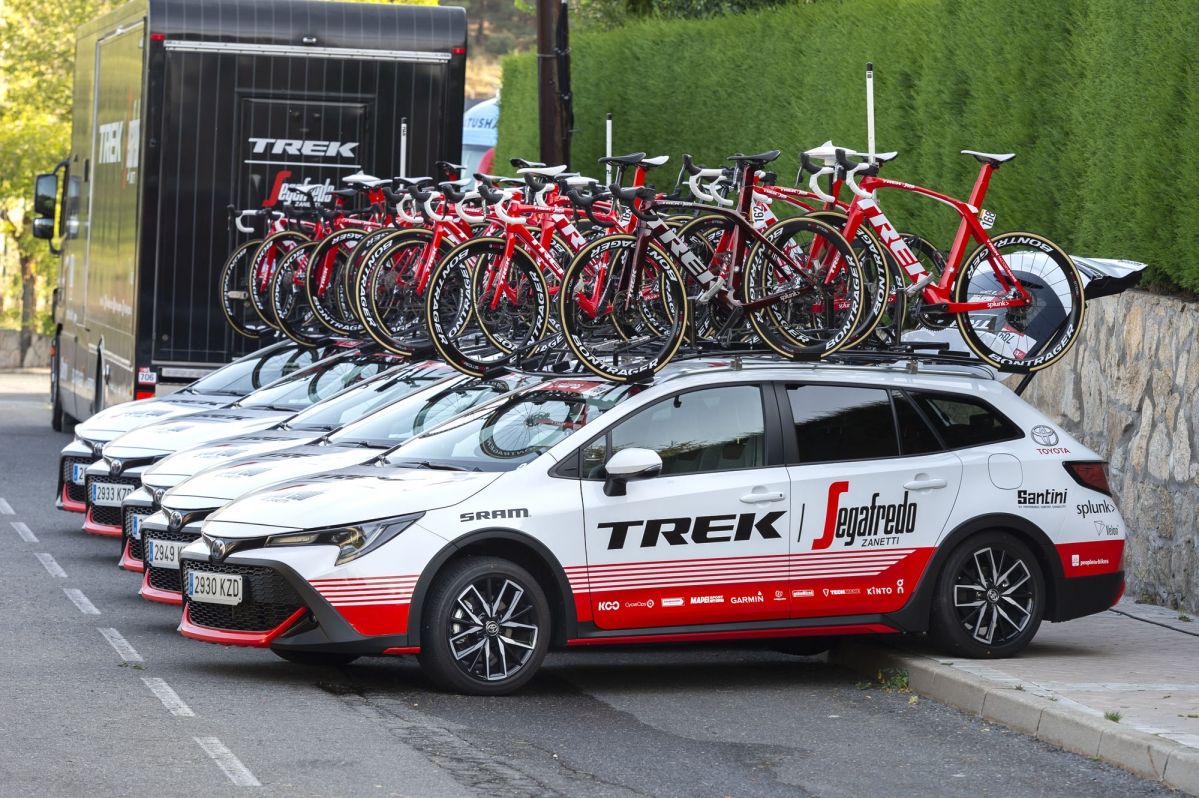 Trek-Segafredo has two professional cycling teams in its structure:
- Trek-Segafredo Men: UCI WorldTour men's road cycling team registered in the US, with 24 cyclists of 15 nationalities and competing worldwide from January to October, with more than 250 days of races each season.
- Trek-Segafredo Women: it is the most recent addition to the UCI Women's WorldTour, with 13 cyclists from 10 different nations.