Does this mean they have their heads in the clouds?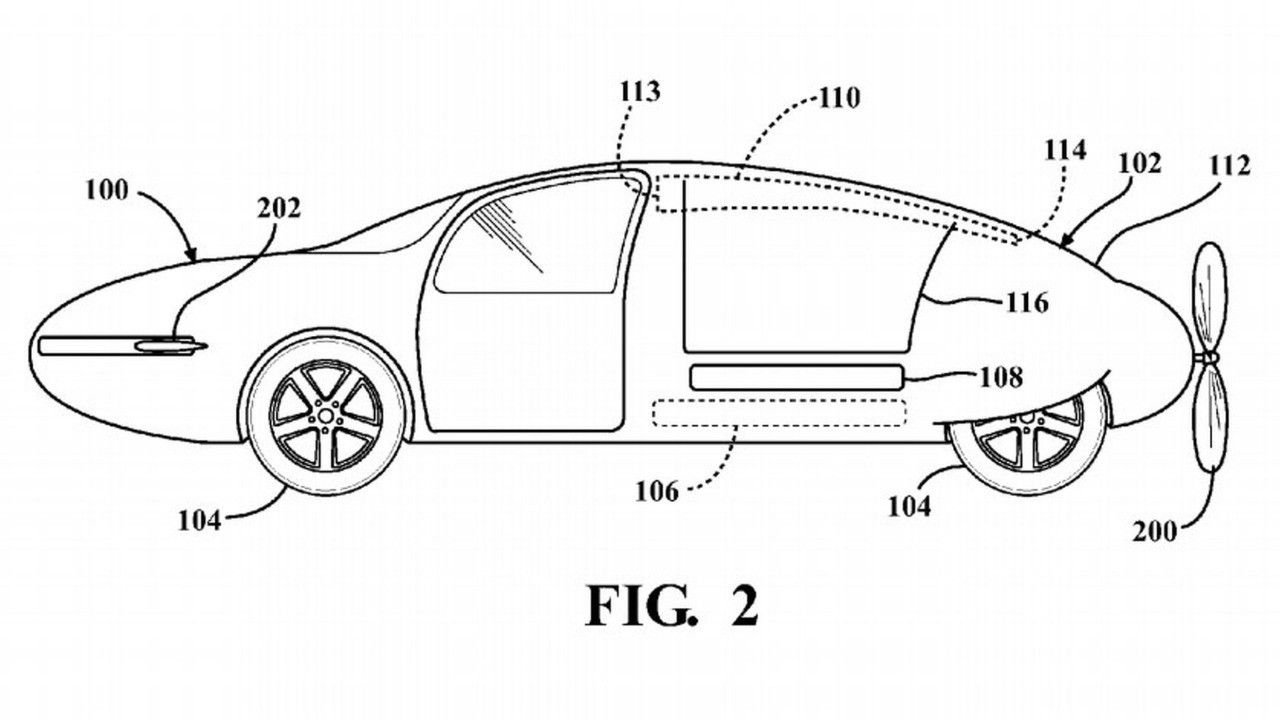 You might have been expecting a move from Toyota on the EV or hybrid segment, but from where we're standing, the Japanese are taking the sky's the limit approach.
Case in point: Toyota applied for a patent that might pave the way to a future flying car. But since the first set of sketches will barely make it into a kindergarten drawing contest, it's the fictional technology behind this potential vehicle that catches the attention.
For starters, engineers are putting forward a morphing fuselage that would smooth out the transition between the so-called land mode and flight mode. Remember BMW's Vision Next 100 concept, the one capable of altering its appearance according to the selected drive mode?
Well, Toyota's aerocar should use a similar setup, or as they put it, "a plurality of flexible frame members that look like tiny pistons in the sketches provided by Toyota and a tensile skin" that connects these adjustable parts, contracting or stretching depending on the driver's/pilot's needs.
Furthermore, in land mode, the wings stay folded in a designated space inside the car's body panels, protected from potential damage during driving. As flight mode is initiated, the two wings stretch out through a hatch. But here's the hilarious part: forget about spoilers, there's a propeller mounted behind the car, although info on whether its blades are motioned by a conventional engine or an electric motor hasn't surfaced yet.
Meanwhile in Slovakia, a company called Aeromobil flew its first roadable aircraft prototype in 2013 after 20 years of development. The final, marketable version could show up in 2017, so it looks like Toyota is already facing some competition in their attempt to conquer the skies.