Toyota GR HV Sports Concept may offer glimpse into next-generation 86
Even though it's based on the current Toyota 86 production sports car
Besides the Tj Cruiser SUV-van crossover, Toyota will also bring another concept at the Tokyo Motor Show (October 25-November 5), called GR HV Sports.
The automaker's intentions with this study are not very clear at the moment, but we suspect it hints at the next-generation 86 sports car, both from a design and technical point of view.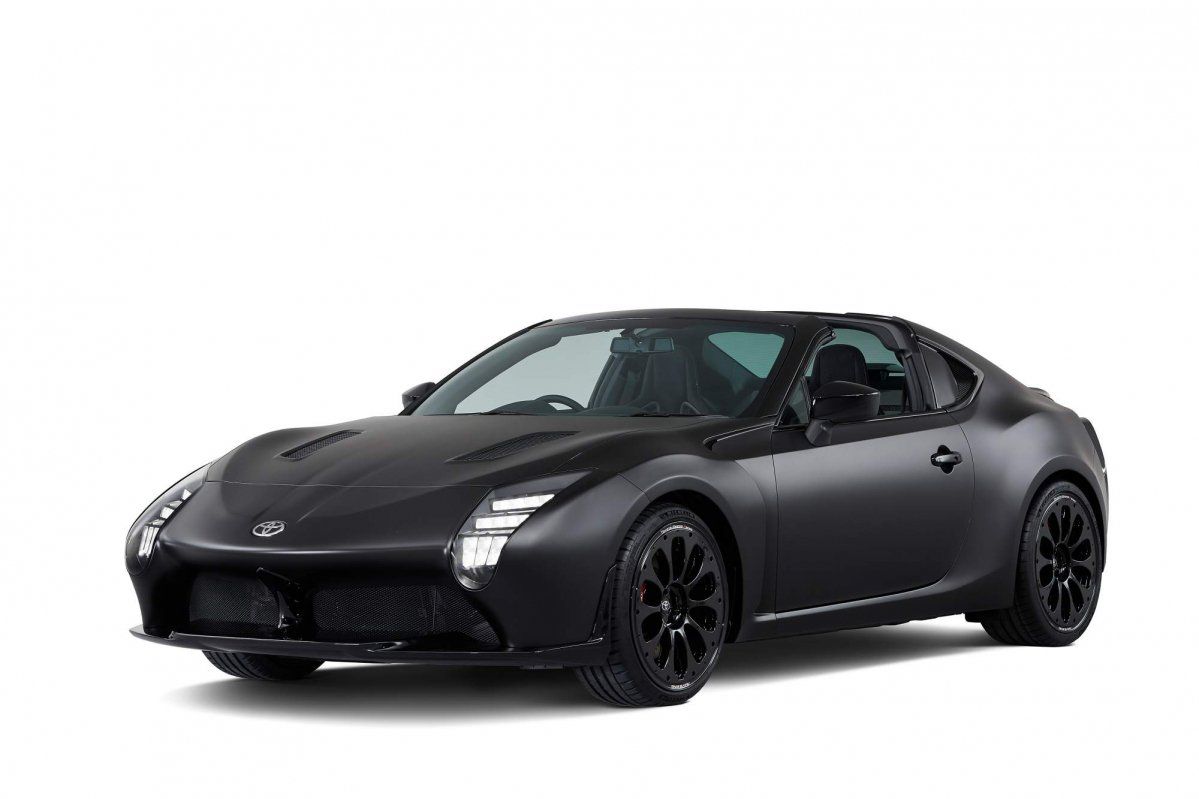 That's because it's based on a current-generation 86 (aka the GT 86 in Europe). The dashboard and the dimensions give that away: the GR HV Sports Concept is 4,395-mm long, 1,805-mm wide, and 1,280-mm high. And, just like the 86, it has a front engine, rear-wheel-drive layout.
That's where the similarities end, however, because the study is a two-seat, targa-style convertible — as opposed to the 86 which is a four-seat coupé. The targa top is a reference to iconic Toyota convertible sports cars, such as the Sports 800 and the Supra.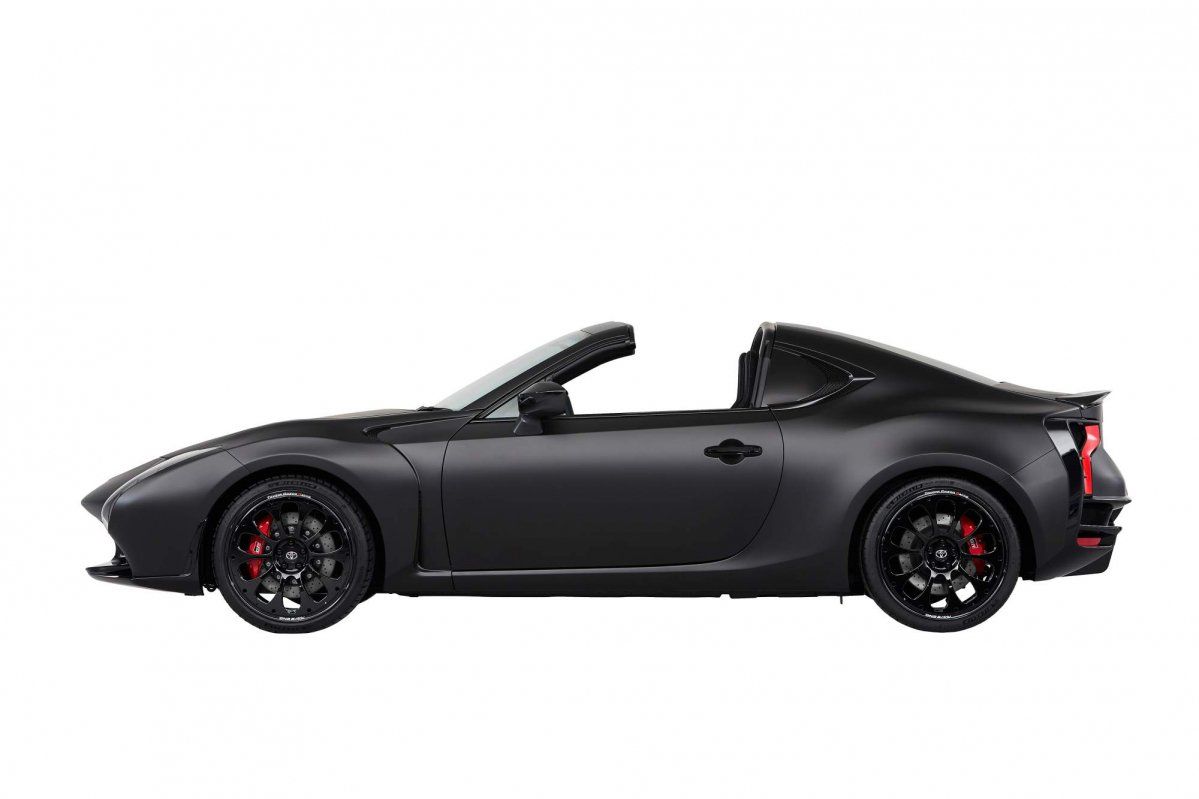 Furthermore, while the production car uses an internal combustion gasoline engine, the GR HV Sports Concept is a hybrid.
It's motivated by a hybrid system that uses technology refined by the TS050 Hybrid endurance race car's THS-R (Toyota Hybrid System-Racing) powertrain. The GR HV Sports even features design cues from the competition model, including the LED headlights, aluminum wheels, and rear diffuser. As for the matte black body color, Toyota says it expresses power and aggressiveness.
Since it's a hybrid, the study also features a battery, mounted near the center of the vehicle — right behind the passenger seats.
Inside, the GR HV Sports looks very familiar because it sources the dashboard from the 86 production car. There are differences, nevertheless. The buttons for the six-speed automatic transmission are located in the center console, while the push-button ignition switch is hidden under the red tip of the shift knob.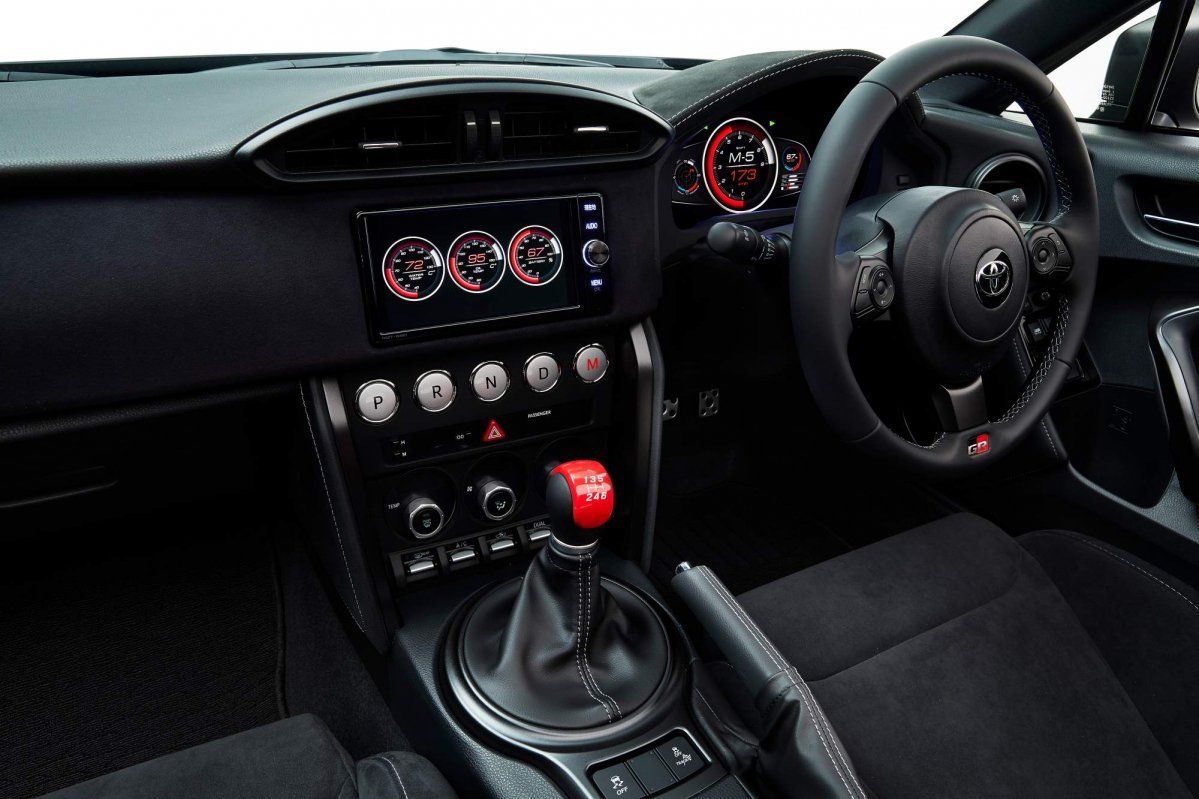 The driver can switch to the transmission's manual mode by pressing the "M" button on the center console, and that allows for manual-style driving with H-pattern shifting.
If an affordable rear-wheel-drive convertible is your idea of fun, the Mazda MX-5 Miata is probably the best option.