Toyota Hilux brags about its dominance with "Invincible 50" package in Frankfurt
It will most likely transition into a special edition version sooner or later
For most of its existence, the Toyota Hilux has been the go-to model almost everywhere around the globe for those in the market for a one-tonne pickup.
Toyota wants to remind people that, so it has brought a Hilux "Invincible 50" show car in Frankfurt to celebrate 50 years of "global sales dominance."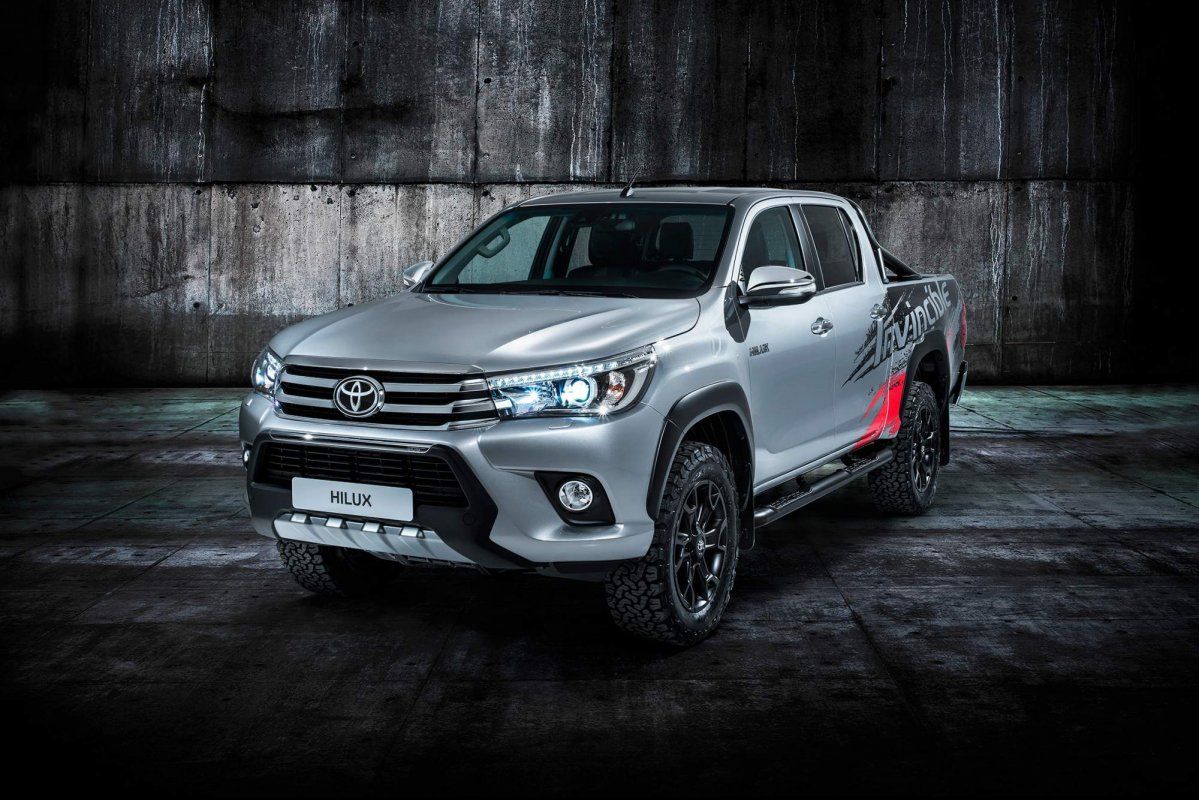 Toyota has sold more than 18 million Hilux pickups in 180 countries and regions throughout the world since the original model launched in 1968, so the words "world's favorite pickup" the carmaker uses to describe it are not exaggerated.
Despite sporting bespoke exterior and interior design details, the Hilux doesn't quite look like a concept vehicle. It surely resembles a special edition model, and we smell one coming to market with similar upgrades to this show car.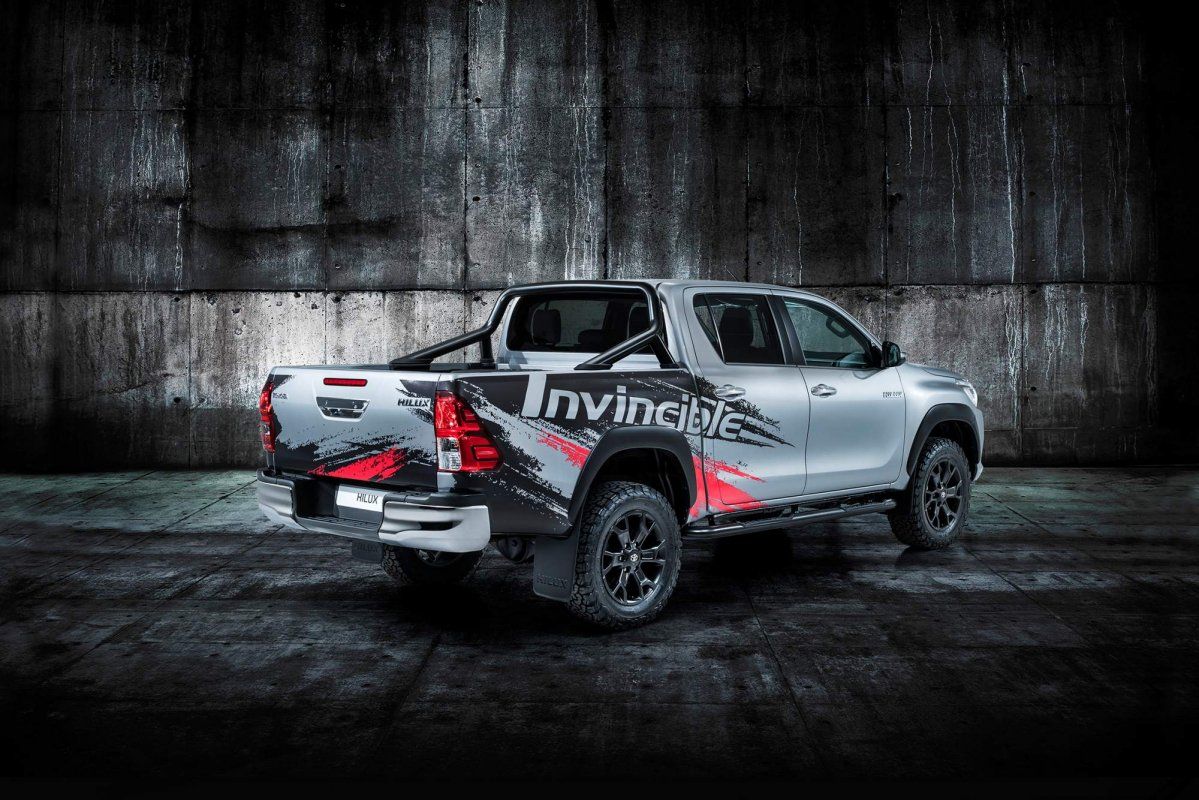 Those of you who are familiar with the Hilux already know that Invincible is the name of an upper trim level in some countries. That's where the Invincible 50 comes in, bringing bespoke accessories such as matt black high over and side bars, a black front under-run, and black wheel arch moldings.
The pickup rides on unique 18-inch matt black alloy wheels shod with rugged All Terrain tires from BF Goodrich — the same manufacturer that supplies race rubber to Hilux and Land Cruiser Dakar vehicles. Finally, exterior modifications also include red and black "Invincible" decals on the sides of the bed and the rear doors.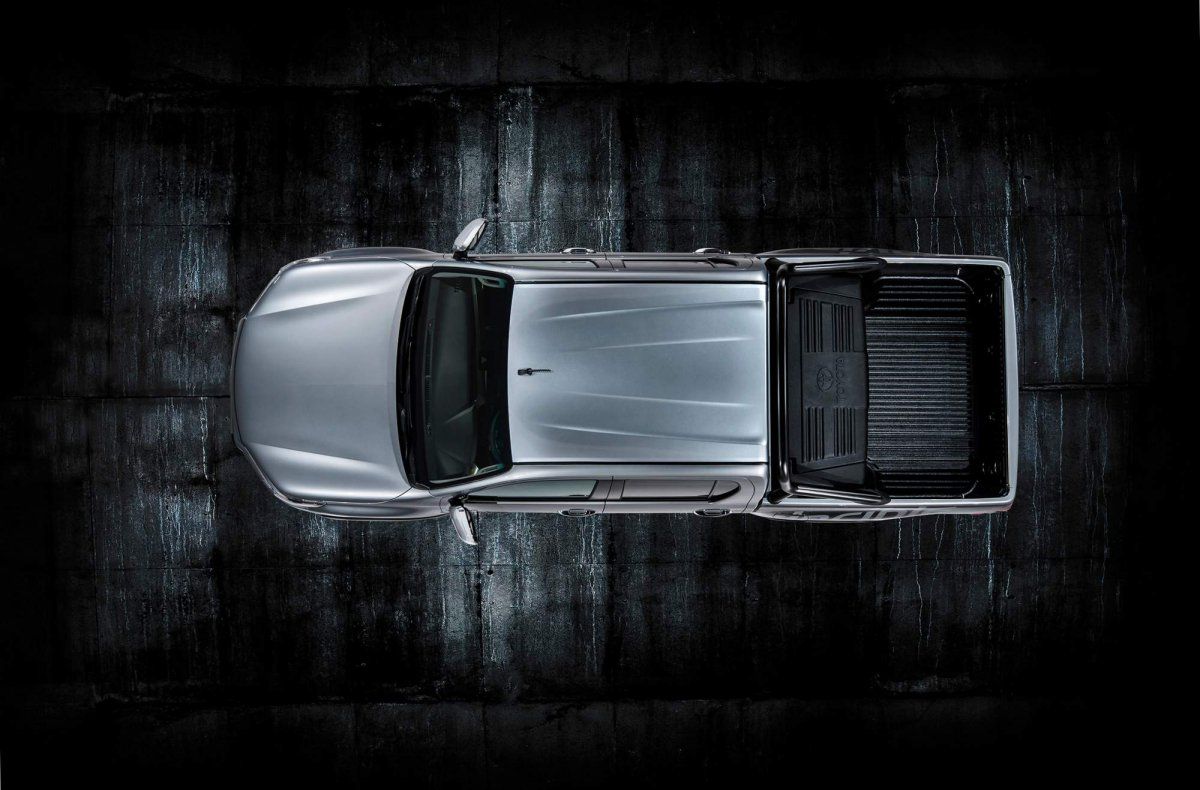 Inside, the show pickup brings model-specific scuff plates, floor mats, and a leather hand brake. The model is also equipped with a plastic bed liner and a large tool box. Expect a special edition Hilux based on this show car soon enough.
If you're curious what the Hilux is like to drive and own, you'll find everything you need to know in our in-depth review.