Lightweight mid-engined track special that packs some serious naturally aspirated power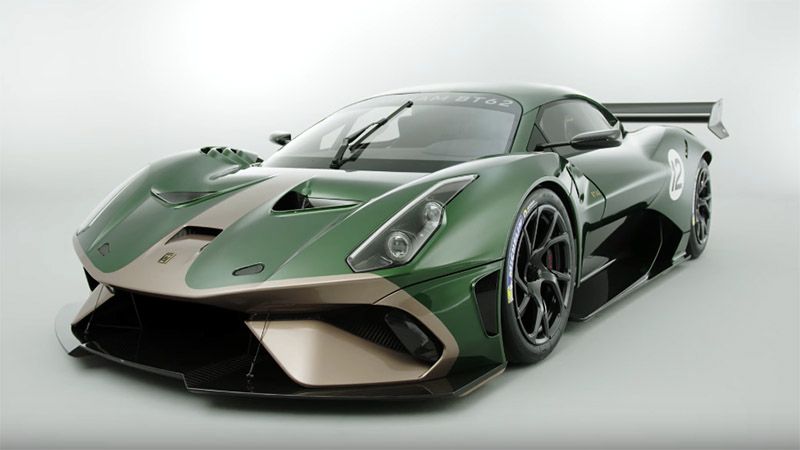 Brabham is a name synonymous with Formula 1 where it has a three-decade history, but more recently the racing car manufacturer has produced a rather special mid-engined track-only vehicle that can't not excite an enthusiast.
Not only does it have literally decades of racing experience and heritage behind it, but the BT62 has much more going for it than that. It looks pretty good and purposeful, even if that was not a prime concern in its development – it's the kind of car that begs you to drive it fast even when it's standing still.
It uses a 5.4-liter V8 engine that makes close to 700 naturally aspirated horsepower which in its sub-1,000 kg body should result in amazing performance.
Only 70 examples will ever be made costing $1.3-million a pop and you can check one out in the video posted below courtesy of Carfection.
READ MORE: Full Brabham BT62 tech specs and gallery