That's a lesson about traction, right there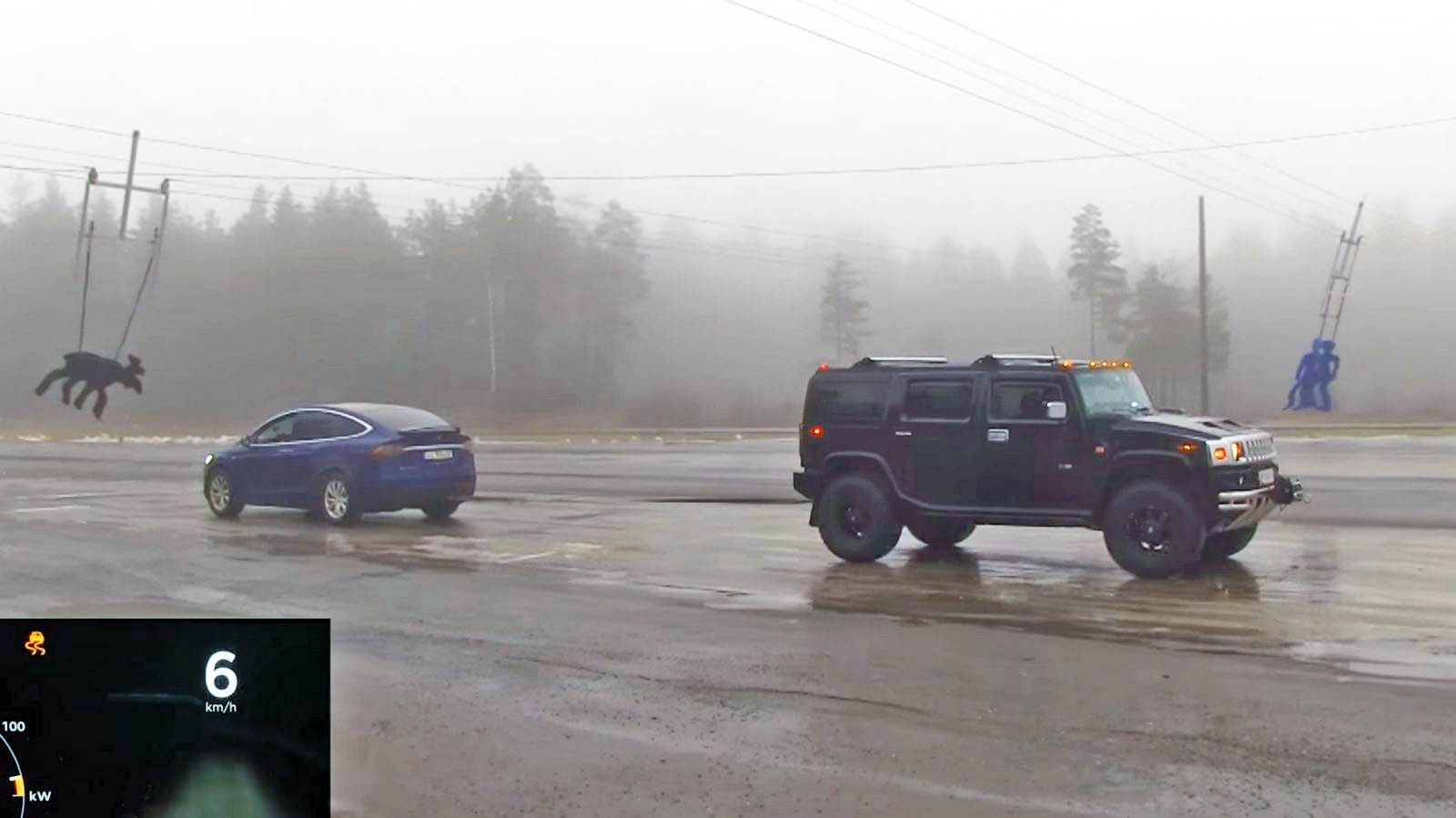 You already know that there's a fair chance to lose a bet against a Tesla Model X in a tug-of-war. But what about when the challenger is a Hummer H2?
Well, the answer is more complex than you would think. If a Tesla Model X can utterly destroy a Toyota Land Cruiser on snow, the Hummer H2 is another kind of a beast altogether. At 6.600 lbs (3,000 kg), the H2 is extremely heavy. It also has a 6-liter engine delivering 325 hp and 363 ft-lbs (493 Nm) of torque.
So, will it be a match for the much lighter Tesla Model X P90D Ludicrous (5,300 lbs/2,400 kg)? Keep in mind that the Tesla SUV is also much more powerful, with its 670 hp and instant 715 ft-lbs (970Nm) of torque. Here's how things went:
What can we say? The first two times, the H2 was clearly braked, no matter what traction control was activated. As braking allows for maximum traction, all the H2 driver had to do was to wait for the Tesla to skid and then floor it. Which is exactly what he did.
The third time, though, the Hummer driver didn't brake anymore, and the Tesla carried the day. Because, in the end, it's all about traction here, kids. Whoever skids first, loses. It's as simple as that.
By the way – what should the Model X compete against next time?