It's the Scuderia's first turbo Challenge car
The successor to the Ferrari 458 Challenge is here, and it's very different.
Based on the 488 GTB production model, the 488 Challenge has been unveiled at the Ferrari World Finals event in Daytona last weekend. The sixth model to take part in the one-make series since 1992, the 488 Challenge features some interesting changes compared to its predecessors. It's the first ever turbocharged Challenge race car as well as the most powerful one ever.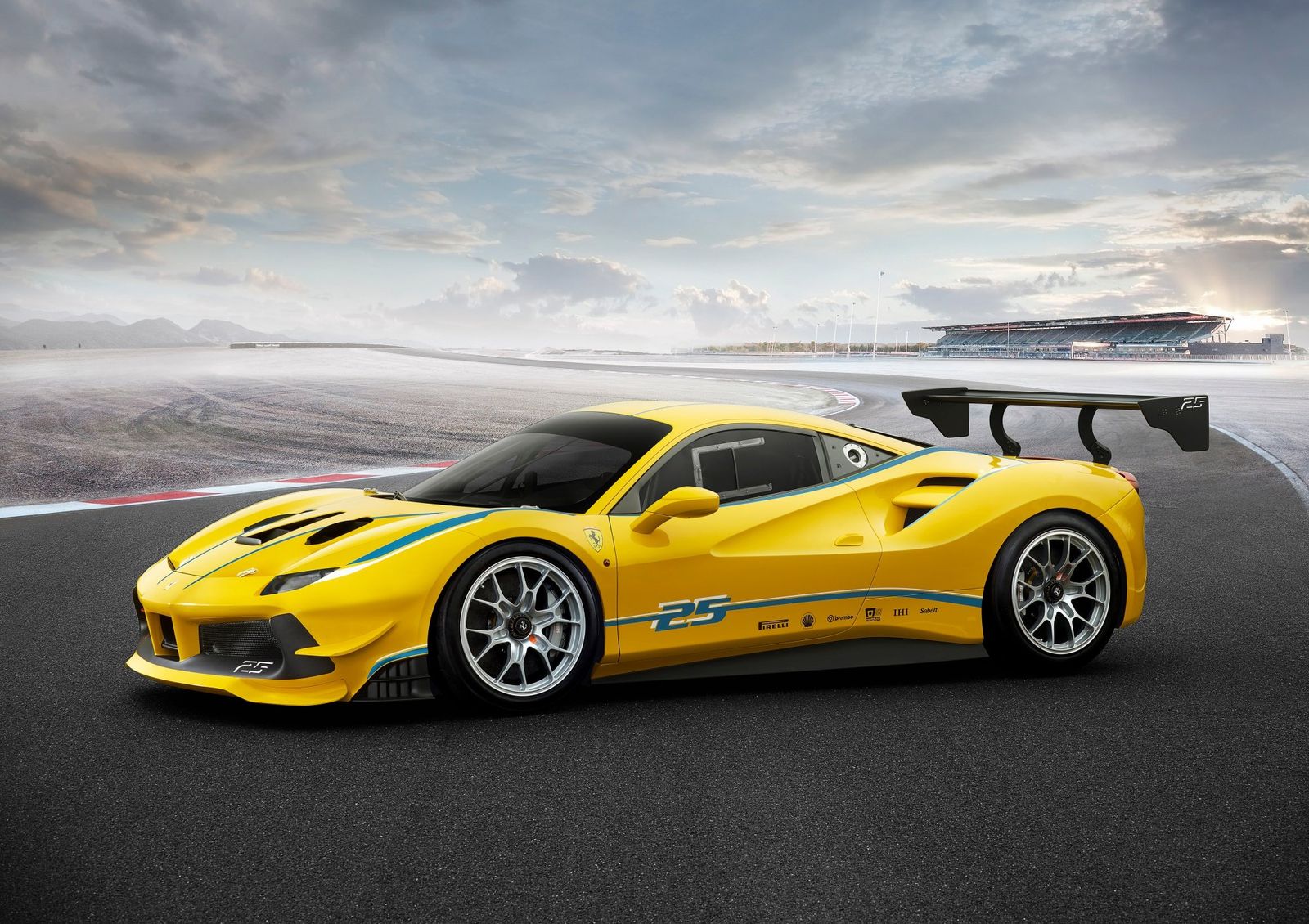 The 3.9-liter turbocharged V8 derived from the series production engine delivers 670 PS (661 hp), making the 488 Challenge quicker than its predecessor around the Fiorano circuit — it shaves one second off the 458 Challenge EVO's lap time for a new record of 1 minute 15.5 seconds.
Compared to the 488 GTB production model, the Challenge's powertrain features specific engine mapping optimized for racing performance, as well as shorter gear ratios. The latter are responsible for providing an increase of up to 11.6 percent in acceleration out of turns compared to the naturally-aspirated 458 Challenge EVO.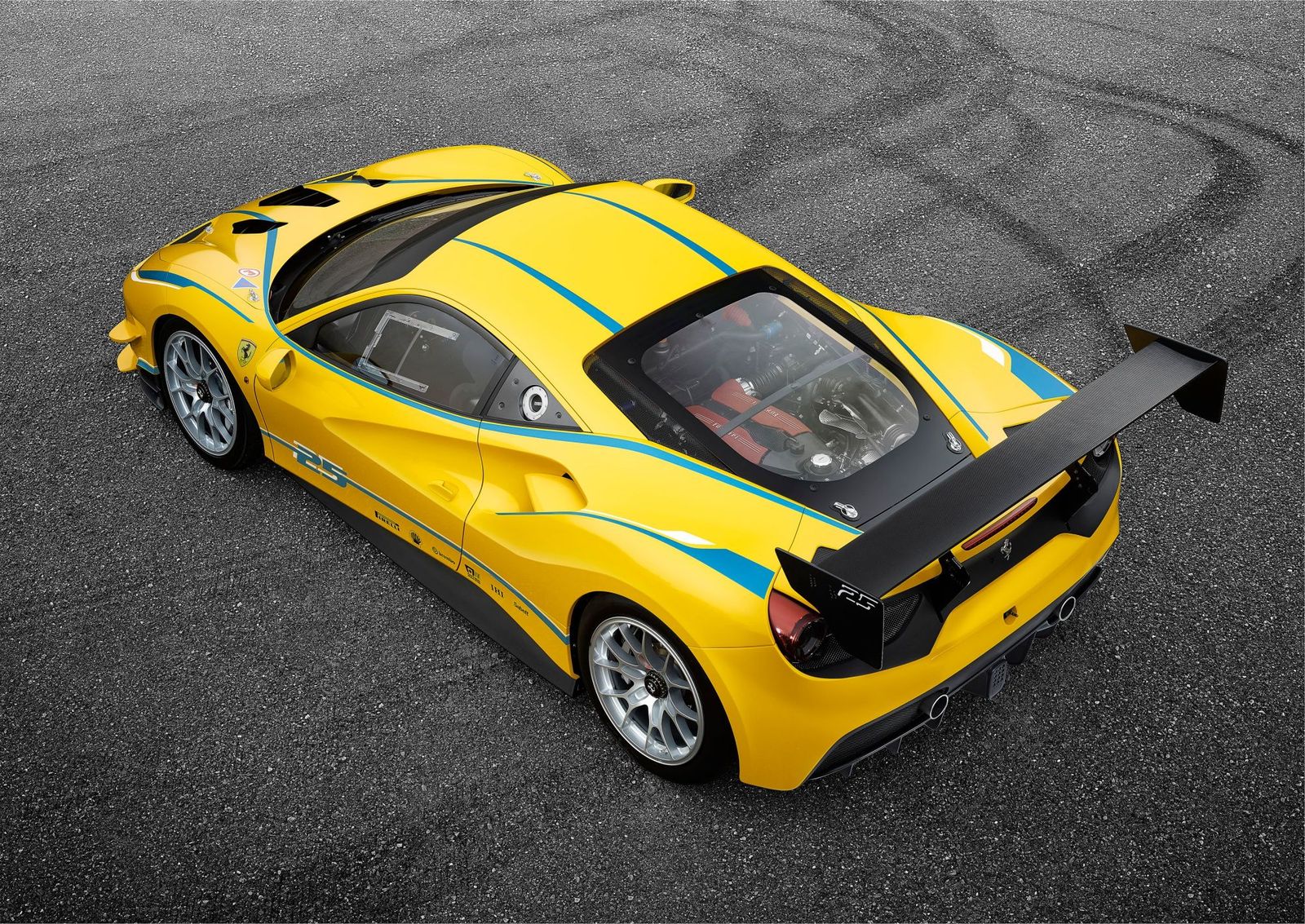 The 488 Challenge's F1 DCT transmission features a new racing shift strategy that enables the car to accelerate from a standstill to maximum revs in 4th gear in just six seconds. The race car has also undergone a weight diet, shaving 19.7 kg off the engine and 8.5 kg off the exhaust system.
Ferrari has given the 488 Challenge the Side Slip Angle Control system that improves longitudinal acceleration through bends by 4.2 percent. Furthermore, the manettino is split in two, on either side of the steering wheel. The right-hand manettino (TC1) manages the level of intervention required based on the levels of grip, while the left-hand one (TC2) controls the intensity of intervention.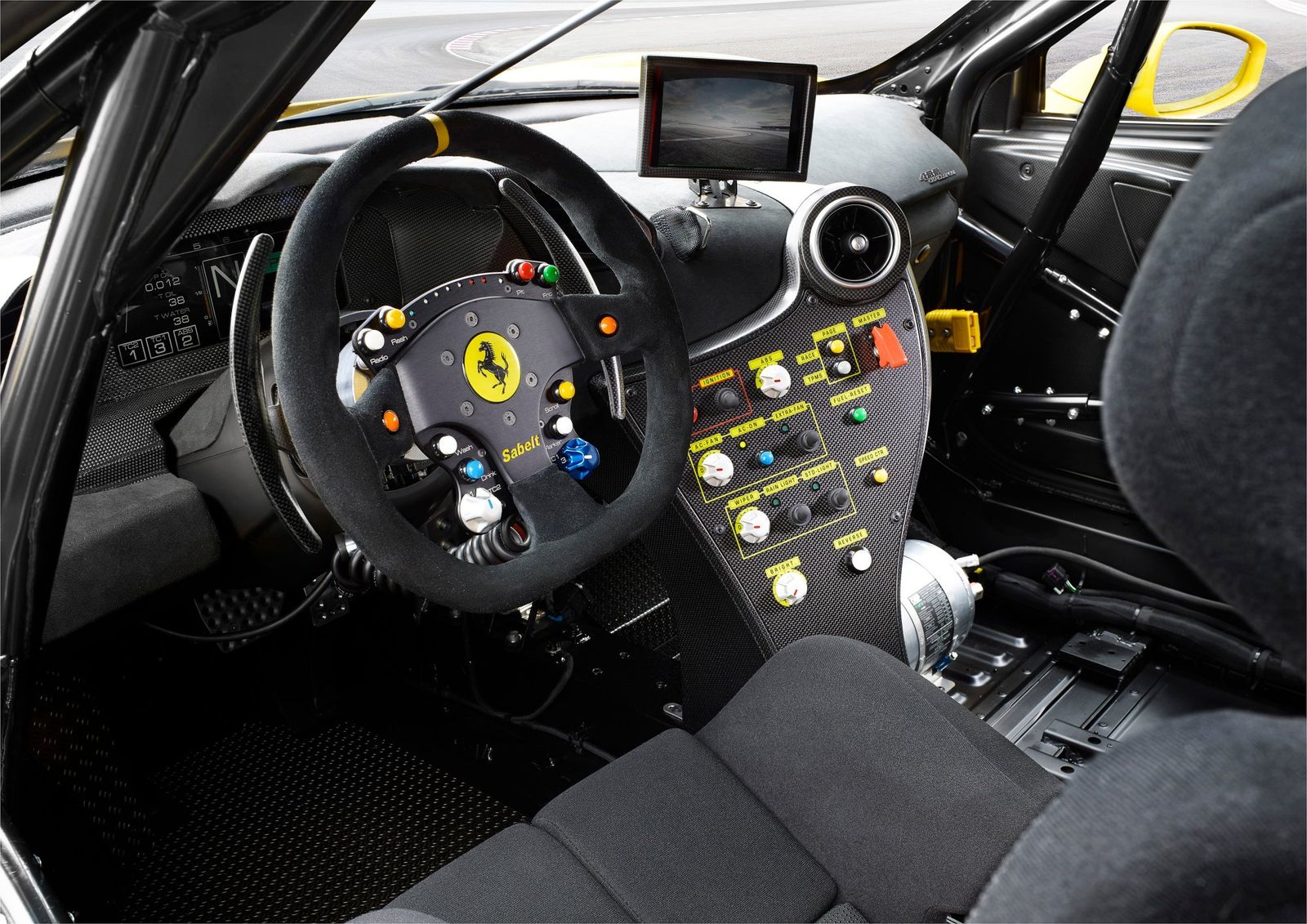 Finally, the 488 Challenge gains an extreme aerodynamic package that includes a redesigned front bumper with a more pronounced splitter and winglets, an all-new bonnet with triple vents and integrated flaps, as well as a bigger rear wing. All these upgrades result in improved aerodynamic performance.