Superb colors filled with nostalgia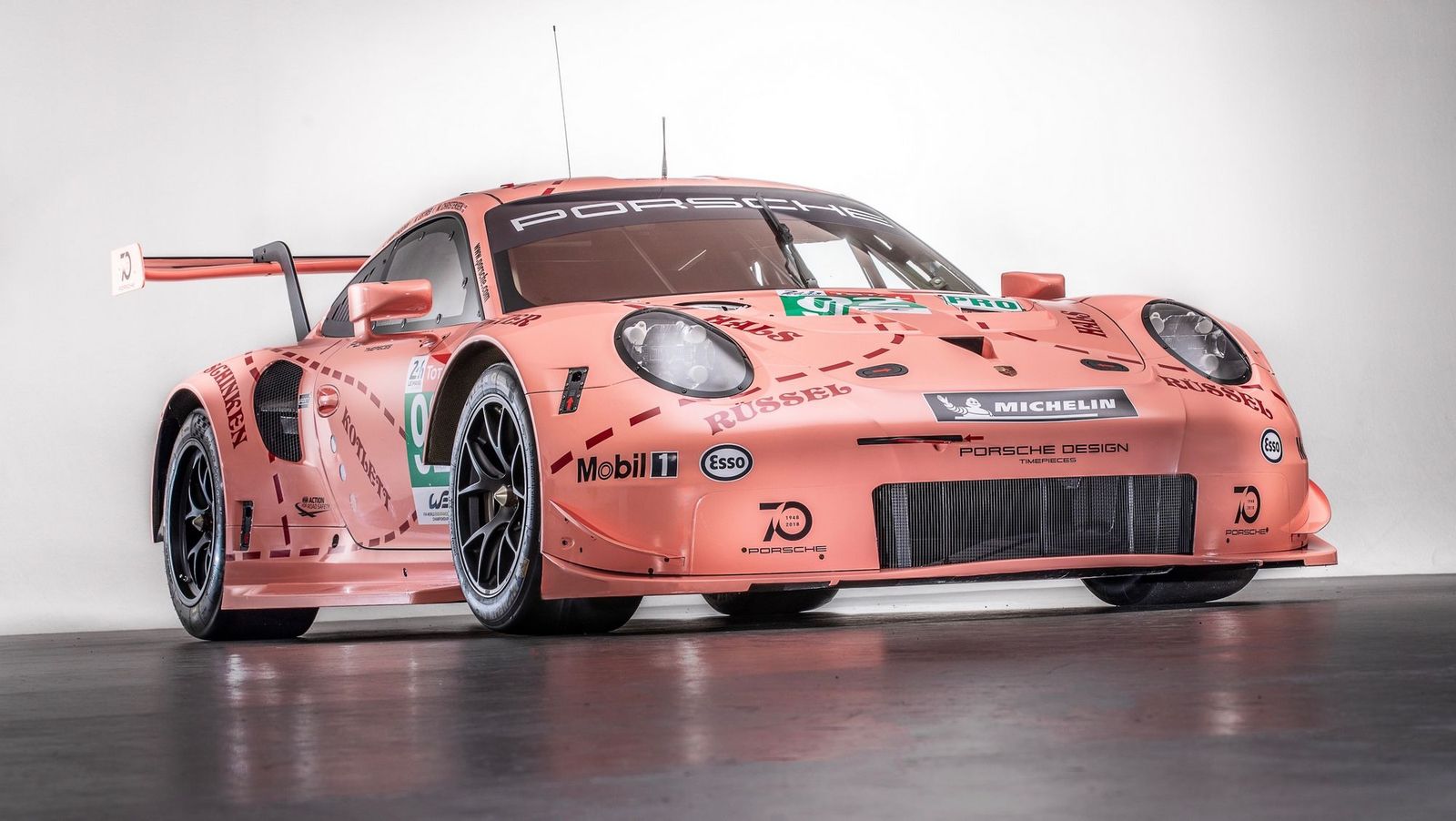 Porsche plays the nostalgia card at this year's 24 Hours of Le Mans and comes with two classic liveries for two of its 911 RSRs in the competition
Porsche will deploy two special Porsche 911 RSR at this year's 24 Hours of Le Mans. The factory-run cars with the starting numbers 91 and 92 will race with traditional Le Mans liveries Porsche used in the 1970s and 1980s.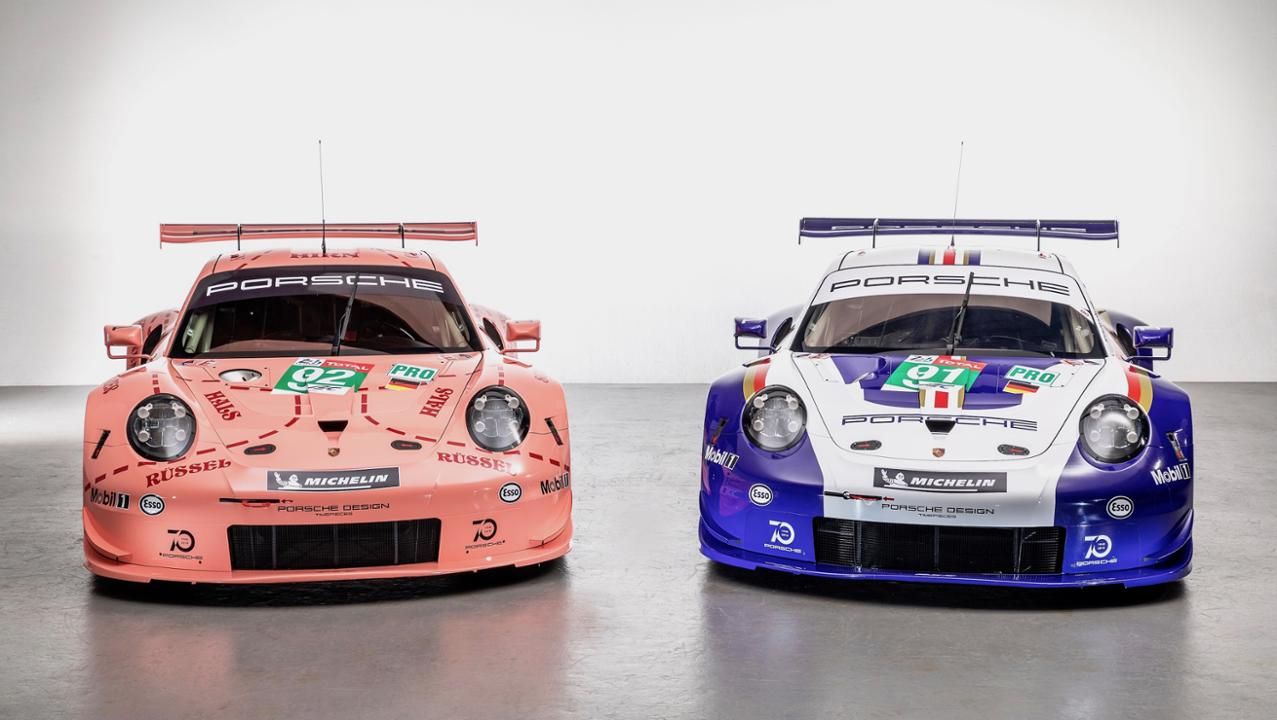 According to Porsche, the #91 contender has the iconic blue-and-white finish with red and gold stripes, reminiscent of the Rothmans sponsor colors of that Eighties.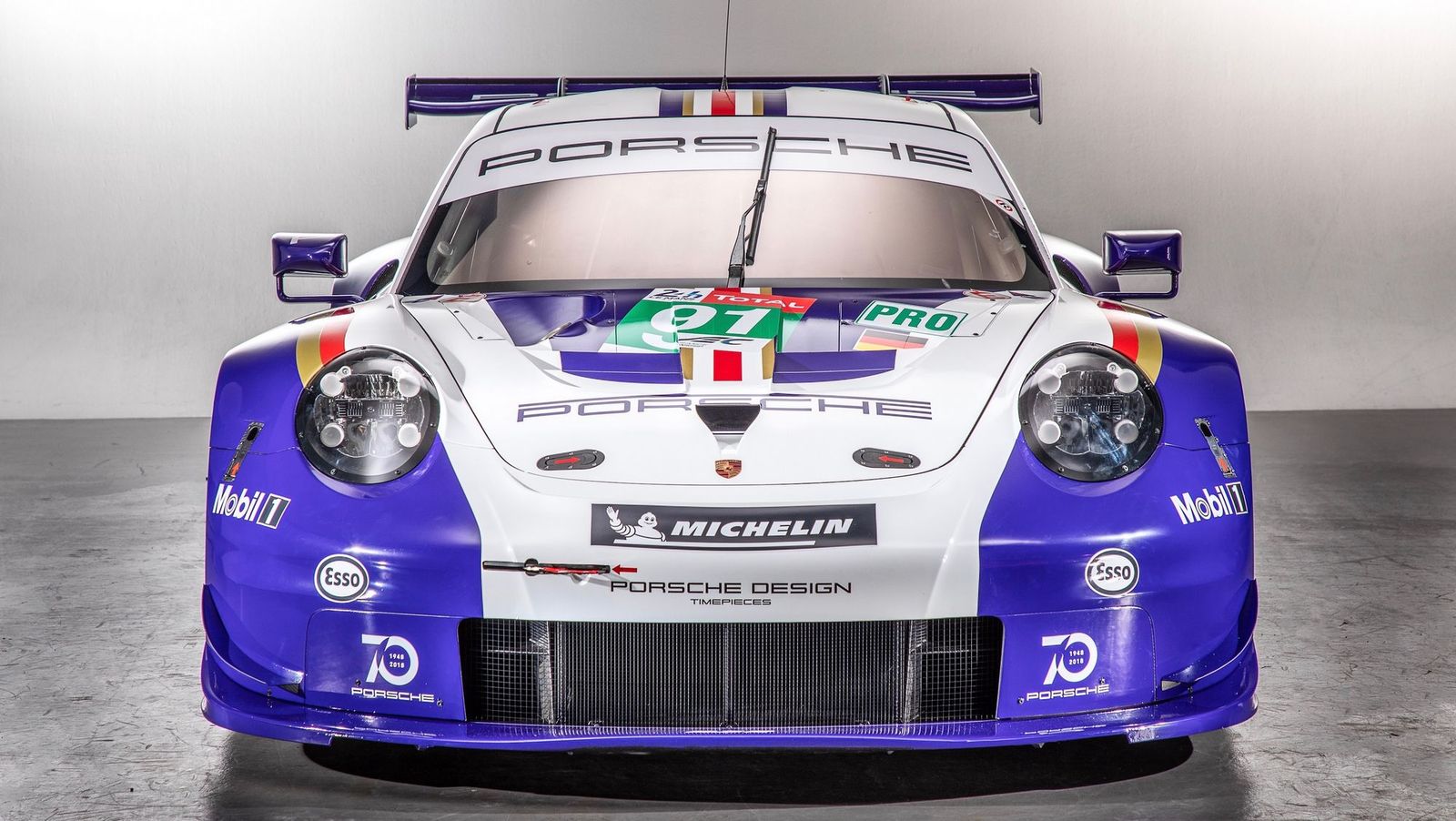 The Porsche 959 won the 1986 Paris-Dakar rally flying the colors of the British tobacco manufacturer. In circuit racing, the Porsche 956 C and the Porsche 962 C celebrated major successes: each of these two blue-and-white Group C sports prototypes clinched overall victory twice at the 24 Hours of Le Mans – the 956 C in 1982 and 1983, and the 962 C at the 1986 and 1987 races.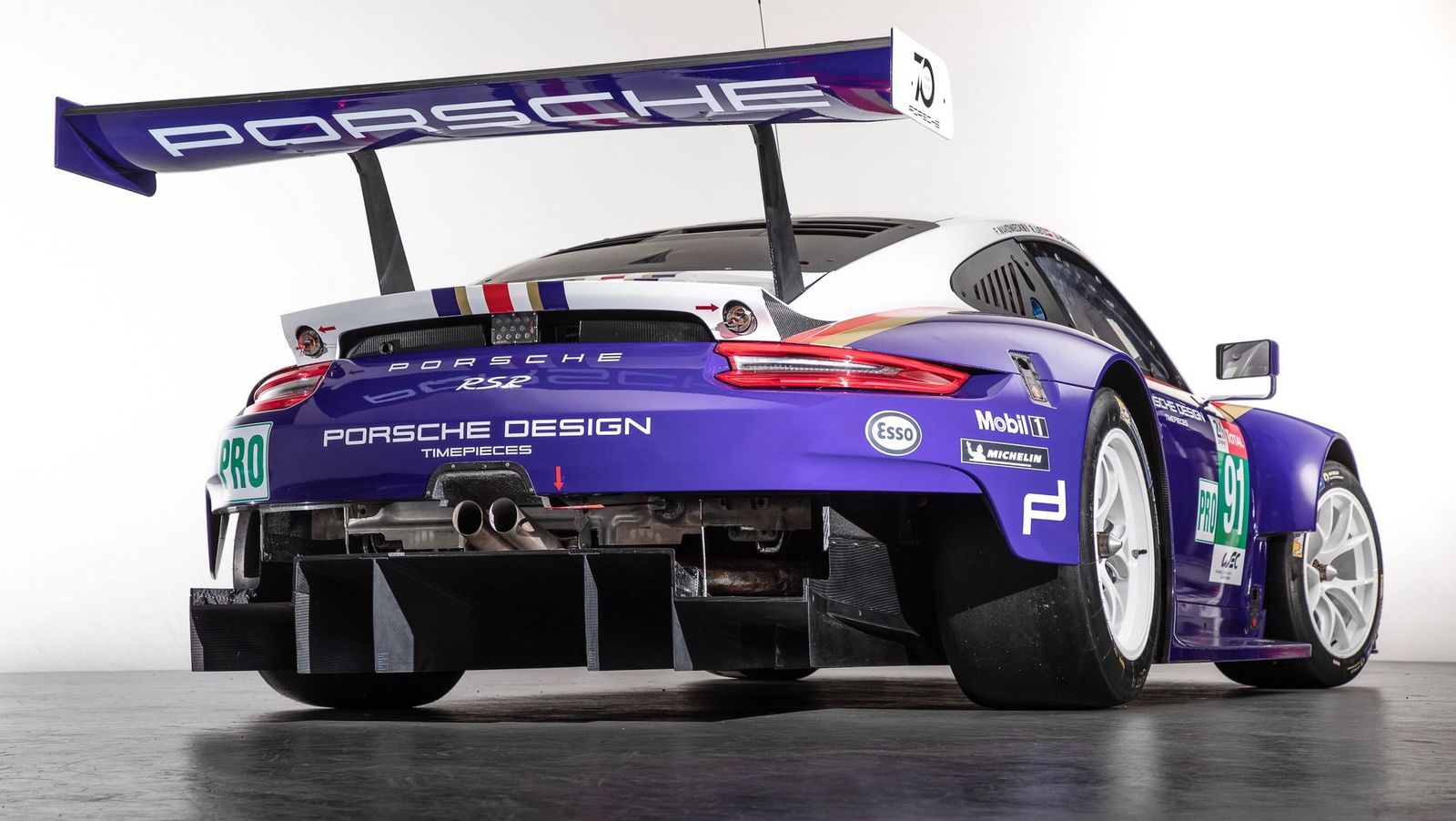 The #92 car decks the gorgeous "Pink Pig" design of the 917/20 from 1971, winner at Le Mans. This unique race car was dubbed the "Pink Pig" due to its pink paintwork with sections of the car labeled in butcher-style cuts. Known as the "Truffle Hunter", it's one of the most famous Porsche cars to this day.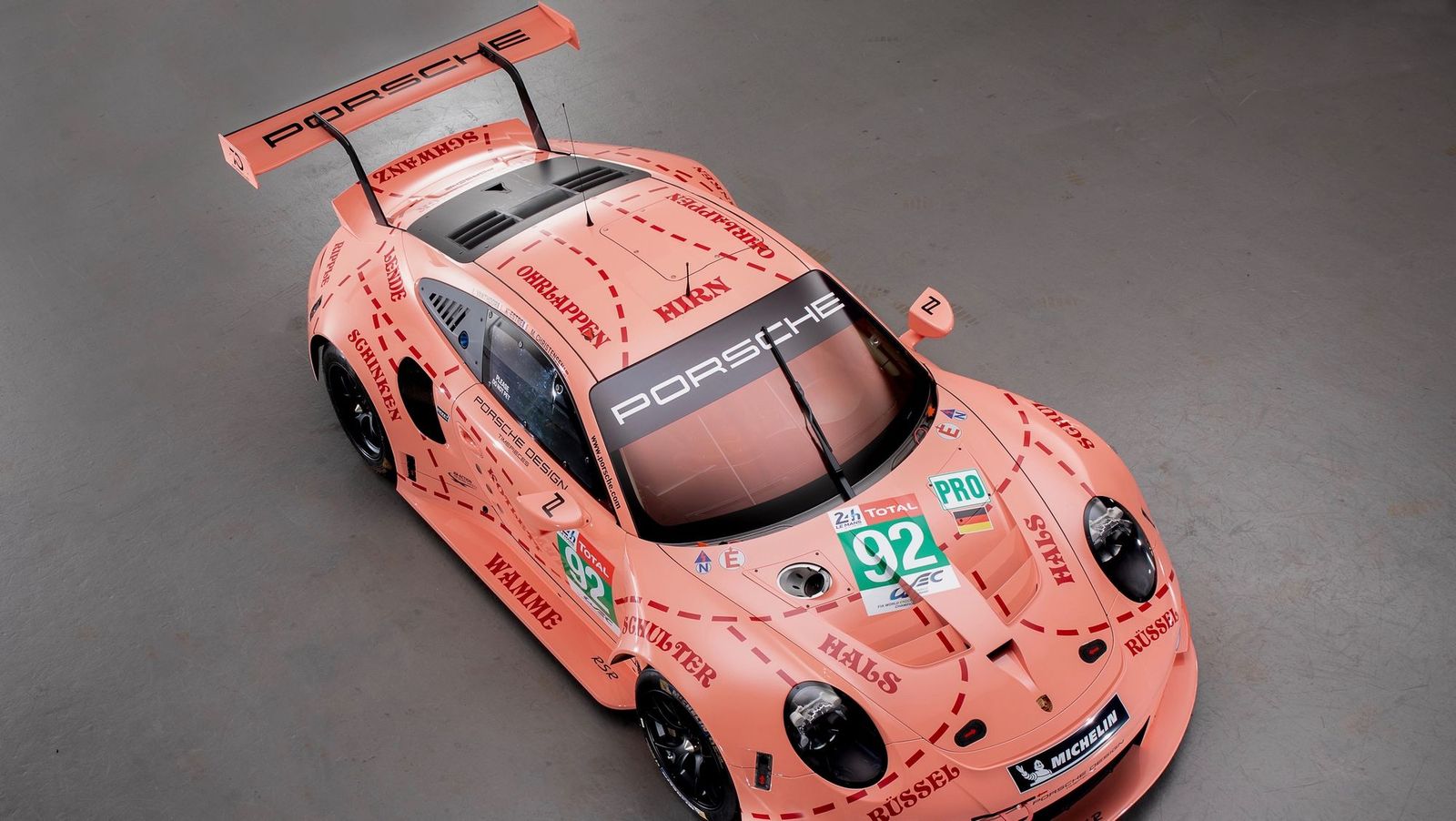 Both cars develop 510 hp and will be part of the ten Porsche 911 RSR racers that will compete in this year's 24 Hours of Le Mans, between 16 and 17 June. Four of the cars are provided by the Porsche factory and six by customer teams.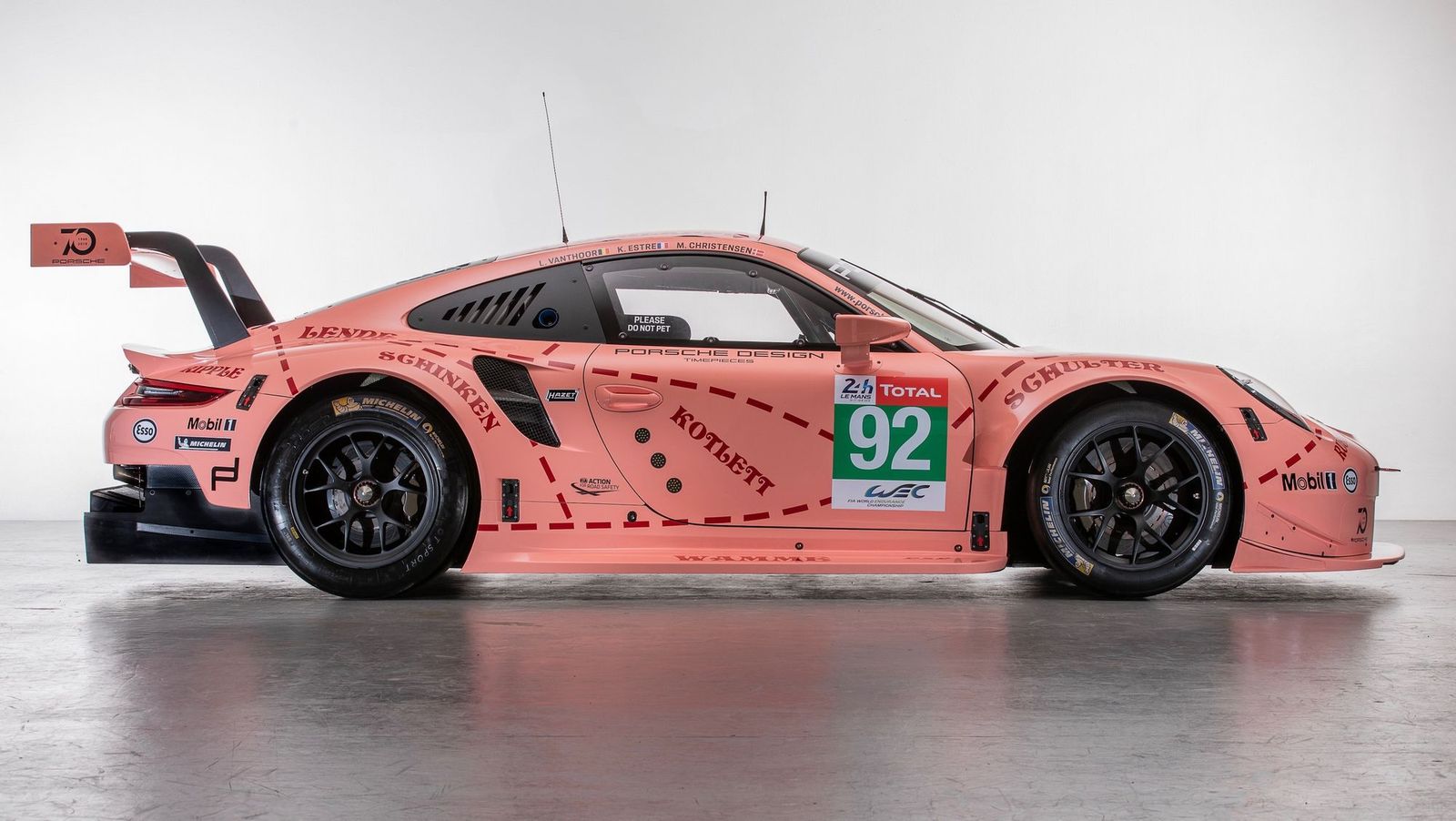 We can't wait to see them in action! Until then, check out the following video.
SEE MORE: Here are Porsche's 5 most iconic race cars, according to Porsche