It ticks all the "collectible classic car" boxes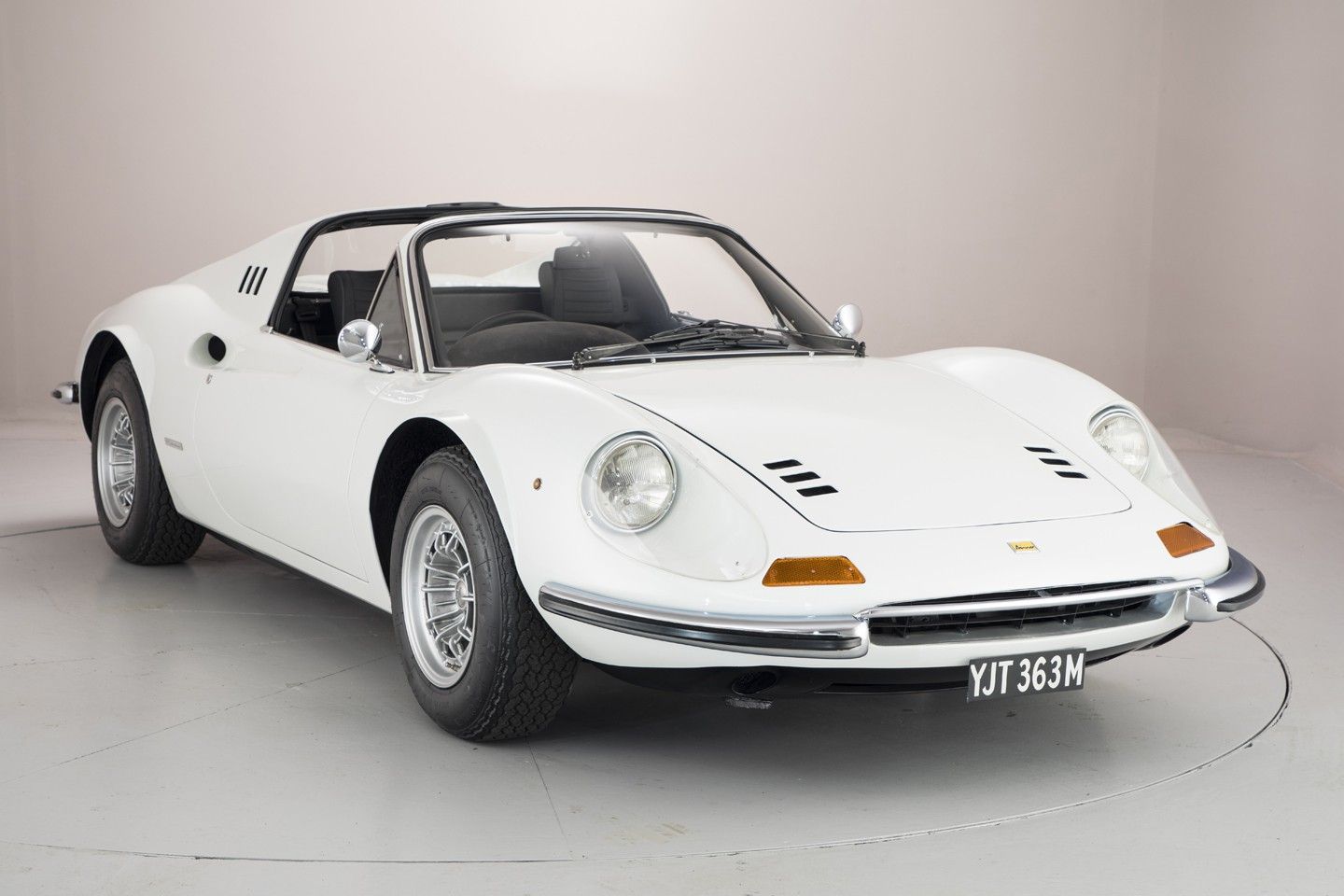 The Dino was Ferrari's first (and so far only) attempt at offering a more affordable model.
Enzo Ferrari had a very cautious approach with the entry-level Ferrari, deciding it was not worthy of the Prancing Horse logo — as a result, it was marketed under the Dino brand (an homage to his late son Dino who died at the age of 24). At the time, all Ferraris had 12-cylinder engines, with Dino-branded cars offering six- and eight-cylinder units.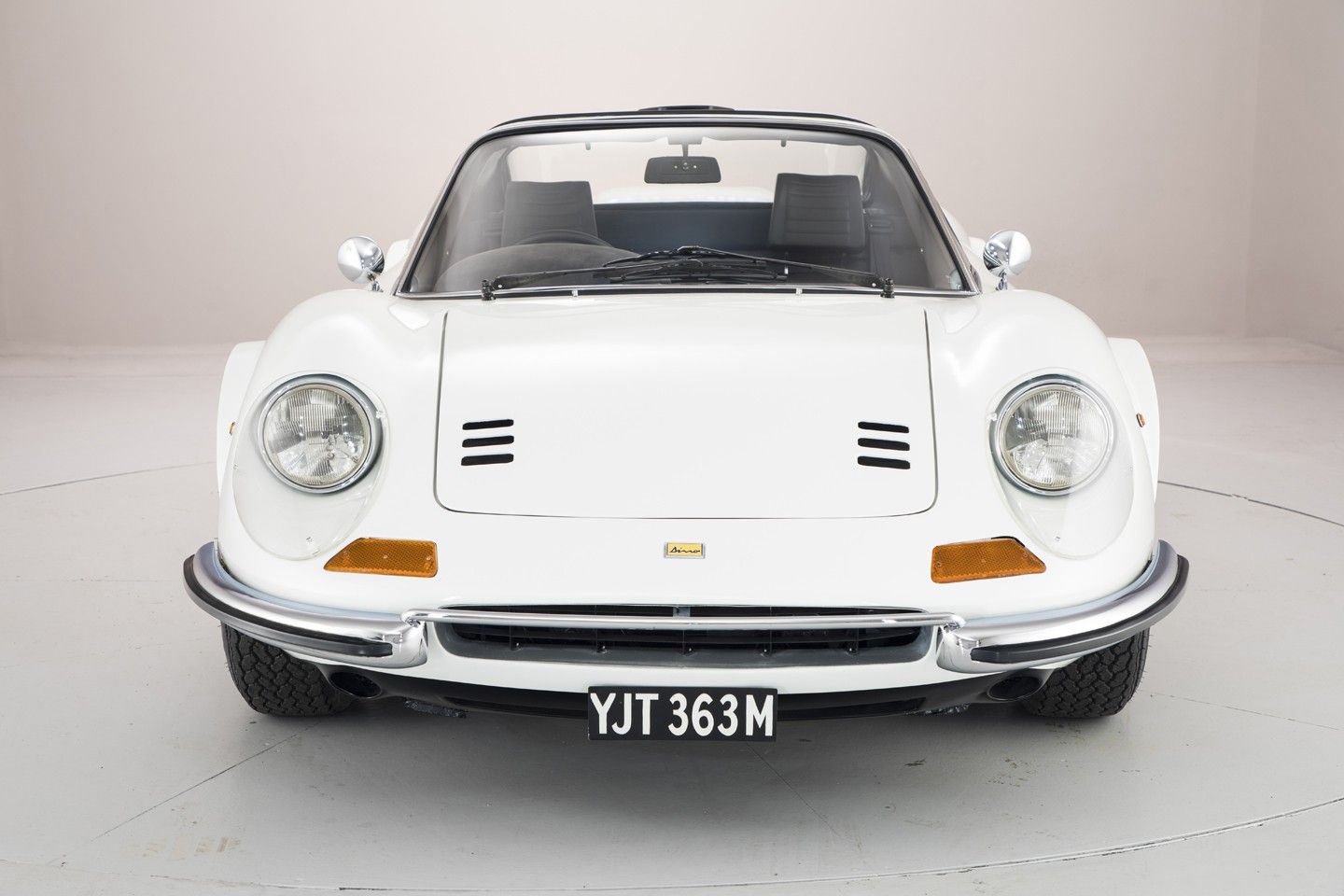 The introduction leads us to one of the rarest Dinos ever made, a 1974 246 GTS that once belonged to Ross Brawn, former Mercedes F1 team principal and Formula One's new Managing Director.
What's so special about it besides the illustrious owner? Well, it's one of the few factory-built models fitted with a wider track and flared wheel arches — hence the "Flares" nickname. That modification was needed because the car was ordered with the factory-fitted option of 7½-inch sand-cast Campagnolo wheels.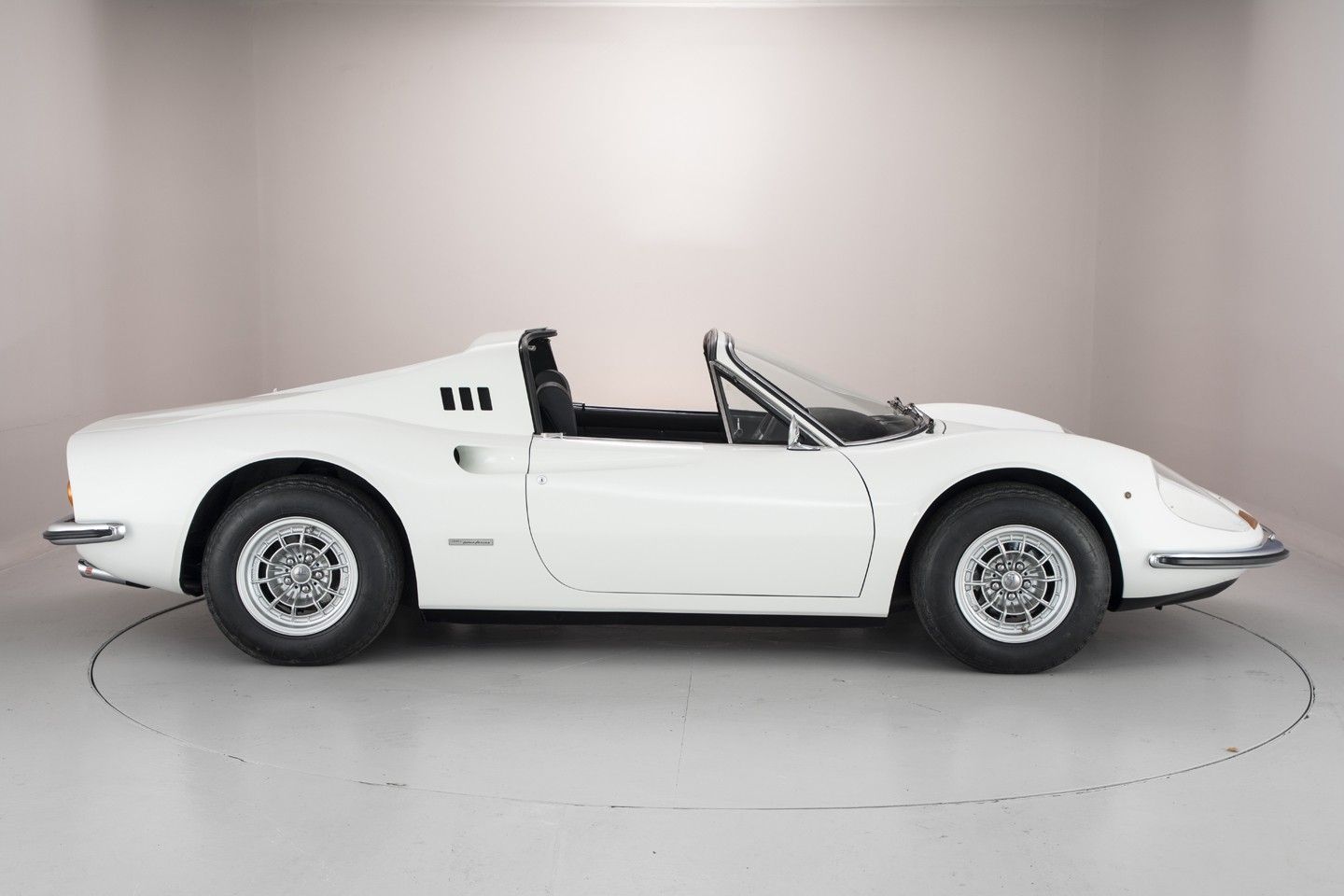 Only 12 cars were built in a similar configuration worldwide, making this particular example one of the most collectible and prized of all Dinos. Not to mention that it's the penultimate Dino to the exported to the UK — the right-hand-drive configuration makes it even rarer.
The seller says the 1974 open-top Dino 246 GTS has been given a repaint recently in period Bianco Polo Park, while the black leather seats have been re-trimmed to Daytona specification. As a result, it's said to be in almost as-new condition, with only 24,000 miles (38,624 km) on the odometer. As proof that all restoration work was done according to Ferrari standards, the 246 GTS carries the Ferrari Classiche Certification.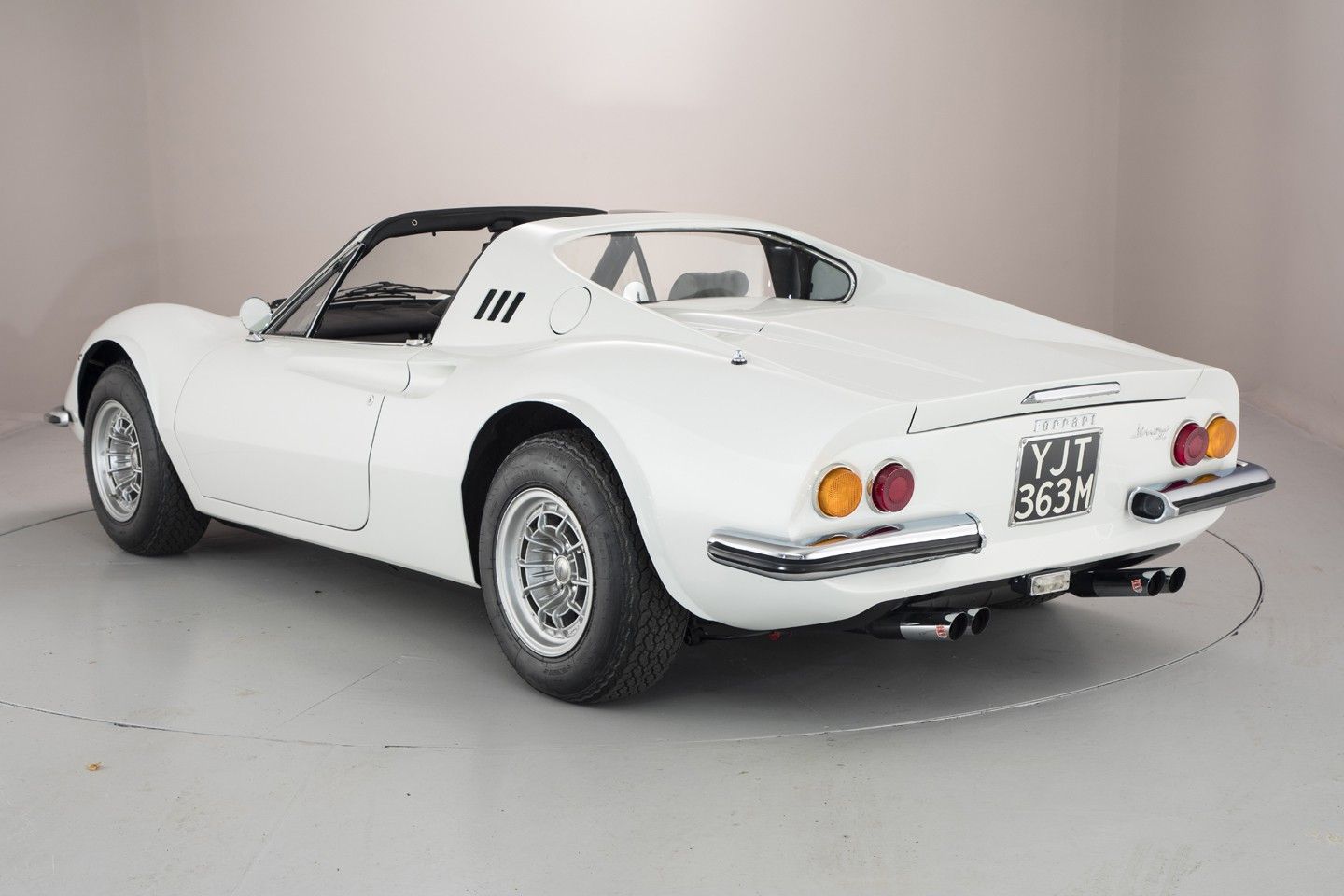 Power comes from a mid-mounted 195 hp 2.4-liter V6 that allows the Dino to reach a top speed of 146 mph (235 km/h). The Dino 246 GTS is available to view at Hexagon Classics in north London for a price of £595,995 (about $740,700 or €700,000 at the current exchange rates).