Called the Torpedo, it was one of the first cars with cornering headlights, although the plural is not called for here as it's actually just the center light that swivels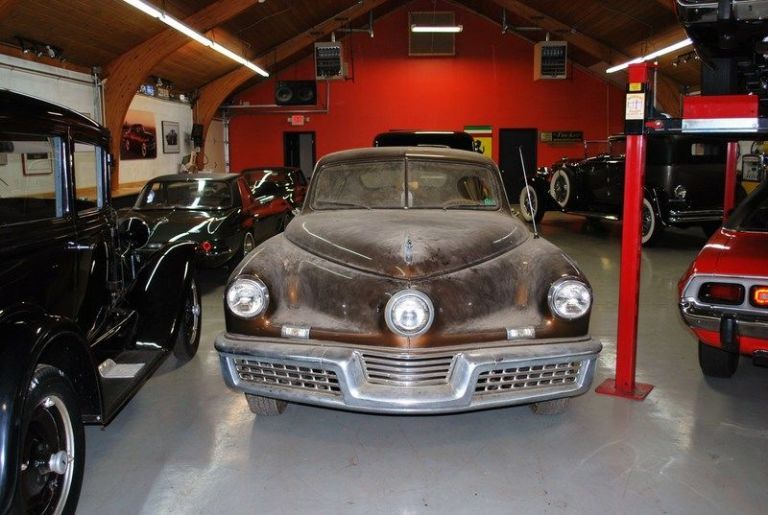 Preston Tucker's dream of making an ultra advanced car back in 1947-1948 may have flustered and had some calling him a fraud, but he did manage to create some 51 examples, all of which are highly coveted nowadays – a reported 47 still survive!
The most expensive fully restored Tucker 48 to change hands went for $2.915-million back in 2013, and now there's another one awaiting full restoration aiming to obtain a number similar to that at auction.
This one was literally discovered in a barn in Ohio, where it had been sitting since 1982. Its previous owner apparently purchased it that very year, but only drove it some 20 km after buying it; it was then carefully stored in the barn until it was rediscovered this month. It's chassis number #1044 (the 44th car built) and the guy who found it, Mark Lieberman, was actually aware of its location for some 15 years.
According to Road&Track, it was three years ago that he approached the owner of the car asking to buy it, but was turned down and had to wait until now to finally be able to get it. Now, it's awaiting restoration, but as you can see from the photo (courtesy of Mark Lieberman), it's actually in very good nick; it has next to no corrosion, which is impressive for something built in 1948.