If you don't know why, here's a graphic explanation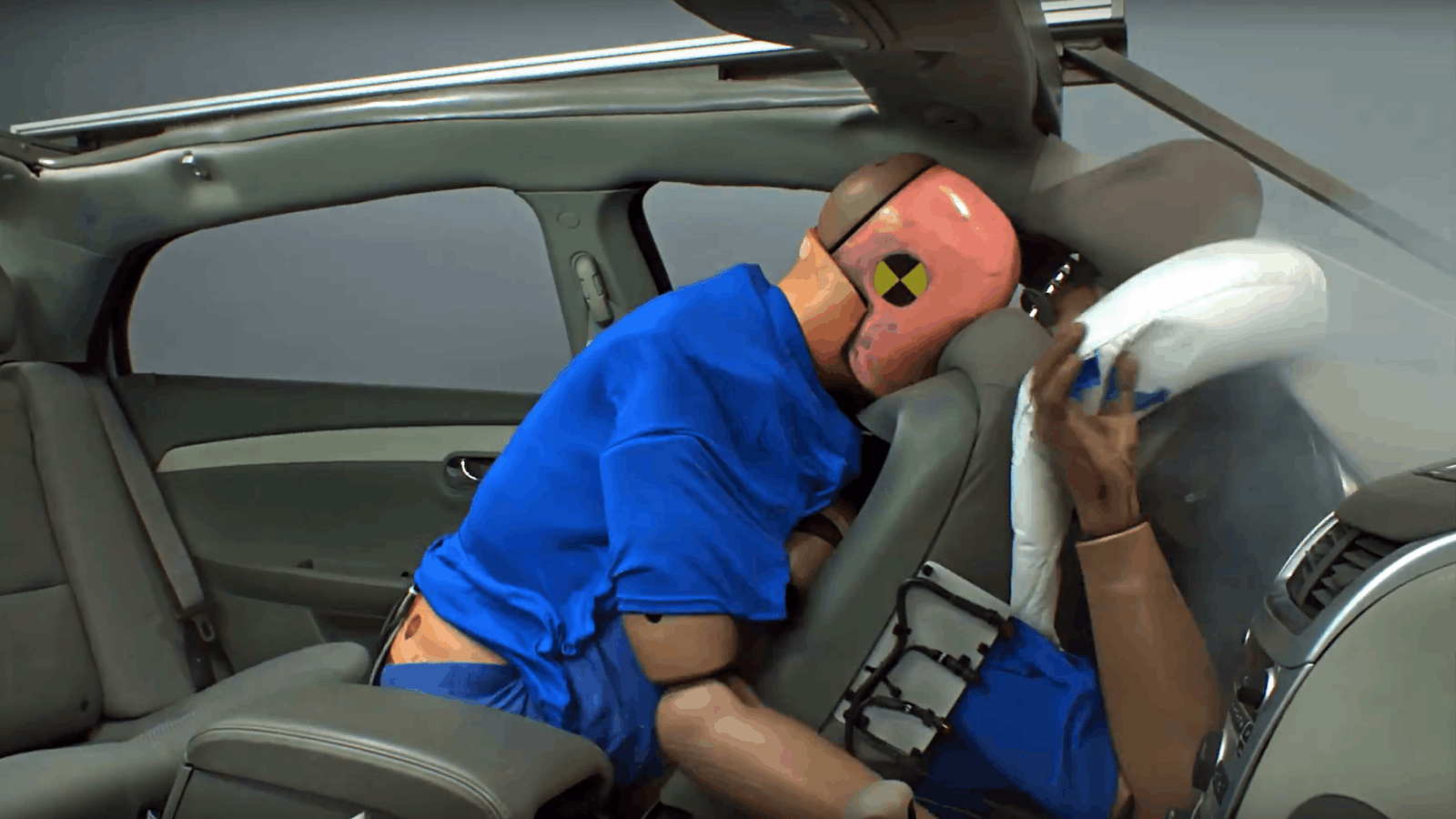 A recent study from the US' Insurance Institute for Highway Safety (IIHS) shows that many back seat passengers still think rear safety belts aren't as necessary as in the case of the front seats.
80% of the surveyed individuals said that they don't bother buckling up when riding short distances (in taxis, or ride-hailing services). The most popular reason is that the rear seats seem safer than the front ones. The next most cited explanation is forgetfulness. 12% complain about the lack of comfort while ten percent of the people surveyed admitted the rear seats belts are hard to use—they can't find the belt or buckle.
The harsh reality is that, in the case of a crash, not wearing a seat belt while sitting in the back is not only unsafe for you but also dangerous for the ones in front of you. As the clip below shows, during a head-on impact, the rear seat passengers are being catapulted forward, increasing the force with which the front passenger is pushed into the airbag rendering it unable to absorb the crash's impact entirely. In short, not wearing a seat belt as a rear seat passenger can lead to killing not only yourself but also the one sitting in front of you.
Two factors could act as potential solutions for this problem: the car industry, and the law.
As IIHS observes, 29 states (and DC) have laws requiring the rear seat passengers to wear a seatbelt — and they act as primary enforcement (i.e., the police can pull you over for this matter solely). A stricter law would "persuade" passengers to ensure their safety while traveling by car. The cars manufacturing industry, on the other hand, is continuously adding safety features, and reminders, in order to improve a vehicle's safety. However, a car's minimum safety requirements differ from country to country, and the outcome can sometimes be downright outrageous.
Speaking of a car's safety, how important is it for you? Would you dare driving a car with no airbags, for example?