Unimog U 430-based EarthCruiser Explorer XPR440 will take you to the end of the world
And you'll feel just like in your own home
The Unimog is without a doubt the Swiss army knife of extreme off-roaders: you can convert it into anything, from a snow plower to a grass mower and anything in-between.
But while this remarkable vehicle is capable of doing any type of utility work imaginable, it also provides an ideal platform for an extreme recreational vehicle.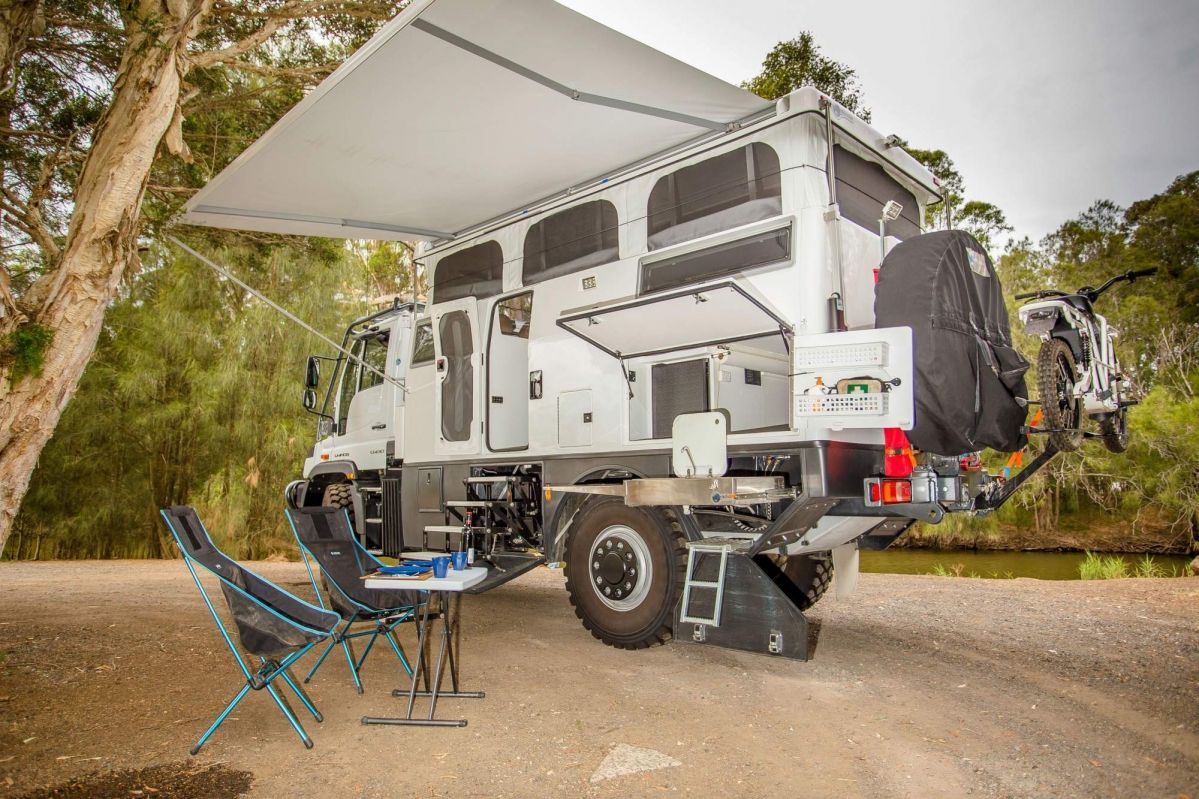 Enter Australia' EarthCruiser, a company that has been making special-purpose bodies for all-wheel-drive motorhomes for 65 years. The firm knows a top-class chassis when it sees one, which is why it developed a 4x4 RV based on the Unimog U 430 that's ready for any type of adventure.
Thanks to permanent all-wheel drive, low-range transmission ratio, portal axles, differential locks, as well as short overhangs allowing for maximum ground clearance and great approach and departure angles, the Unimog is as close to unstoppable as a vehicle can get.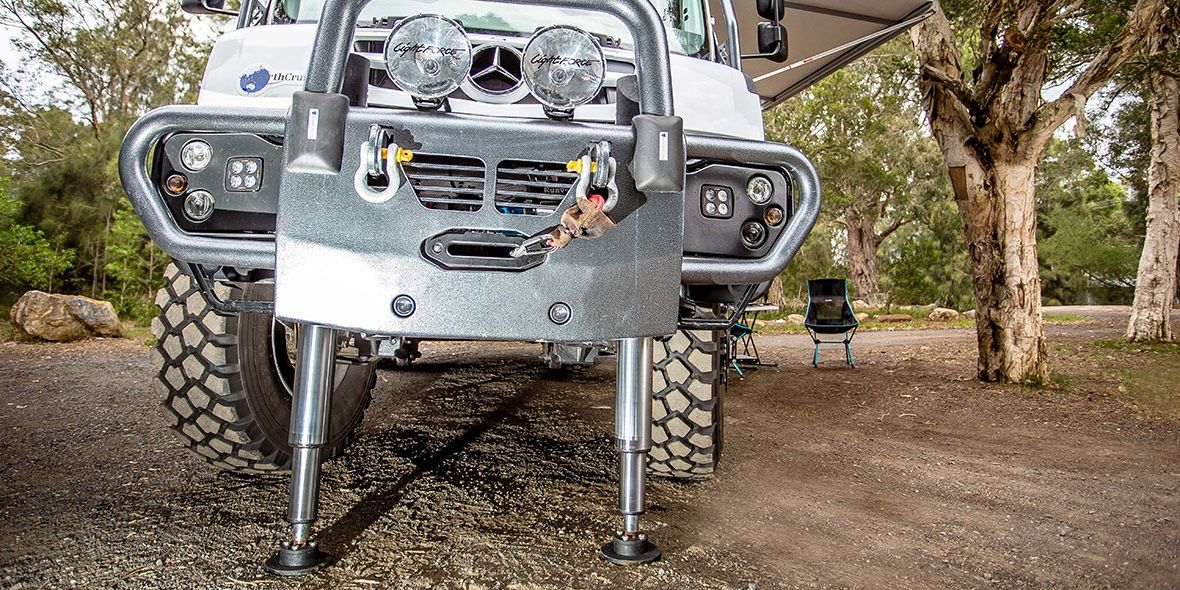 It also comes with coil springs and disc brakes on all four corners, and is powered by a 7.7-liter turbodiesel engine that makes 300 hp and 1,200 Nm (885 lb-ft) of torque and is h hooked to an eight-speed automated manual transmission. Its 4.4-meters length is another plus, as it can easily be transported in shipping containers.
It goes by the official name of EarthCruiser Explorer XPR440, and it offers everything occupants would need to reach the wilderness and survive there comfortably for long periods of time.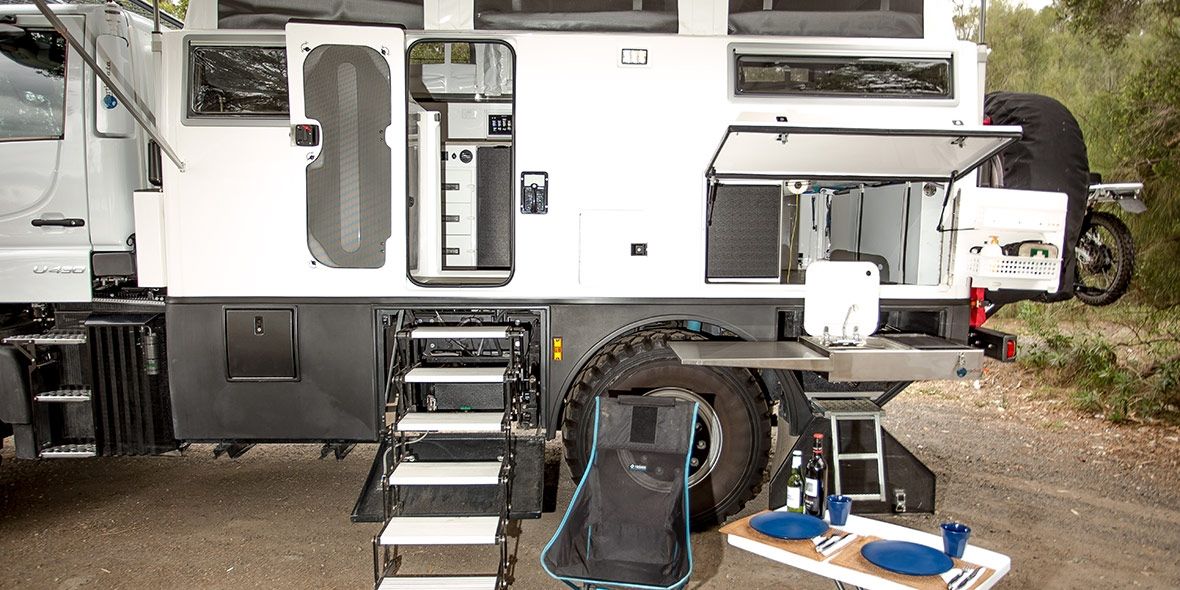 The camper is equipped as standard with heated tanks, two lithium batteries, pumps and a water feed. Mounted on the chassis frame, the tanks can store up to 860 liters of water and 800 liters of fuel — enough for a usable range of up to 3,500 km (2,175 miles).
The truck also packs two fridge-freezers with a total volume of 212 liters and 68 liters, air conditioning, a microwave, a 240-volt outdoor barbecue, and a 2.5-kg washing machine. And for those times when the road ahead is blocked, EarthCruiser has also equipped the RV with a chainsaw and an axe. Finally, 24-volt electrical winches that can sustain weighs of up to 9,000 kg each are mounted at the front and rear of the vehicle.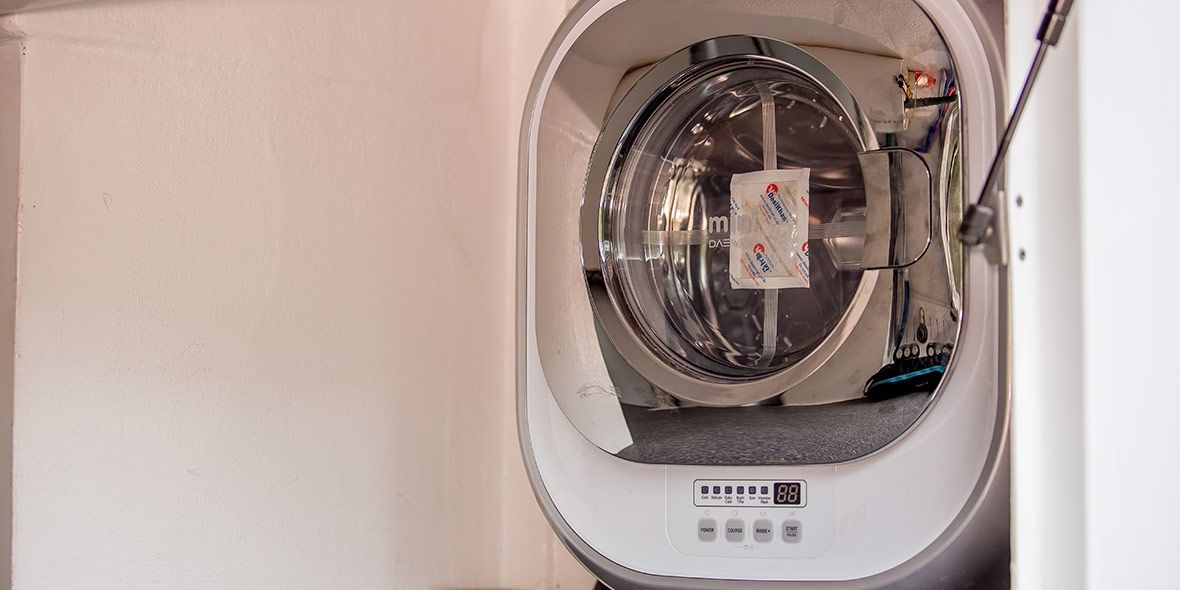 As for the living quarters, the EarthCruiser Explorer can accommodate five people while on the move, but sleeping spaces are just for four people in one double bed and two single sky beds.
The truck is fitted with a standard telematics system featuring satellite tracking, and can be equipped optionally with five external cameras that can record up to 45 days of live footage from the expedition, allowing the users to broadcast it live around the world should they desire.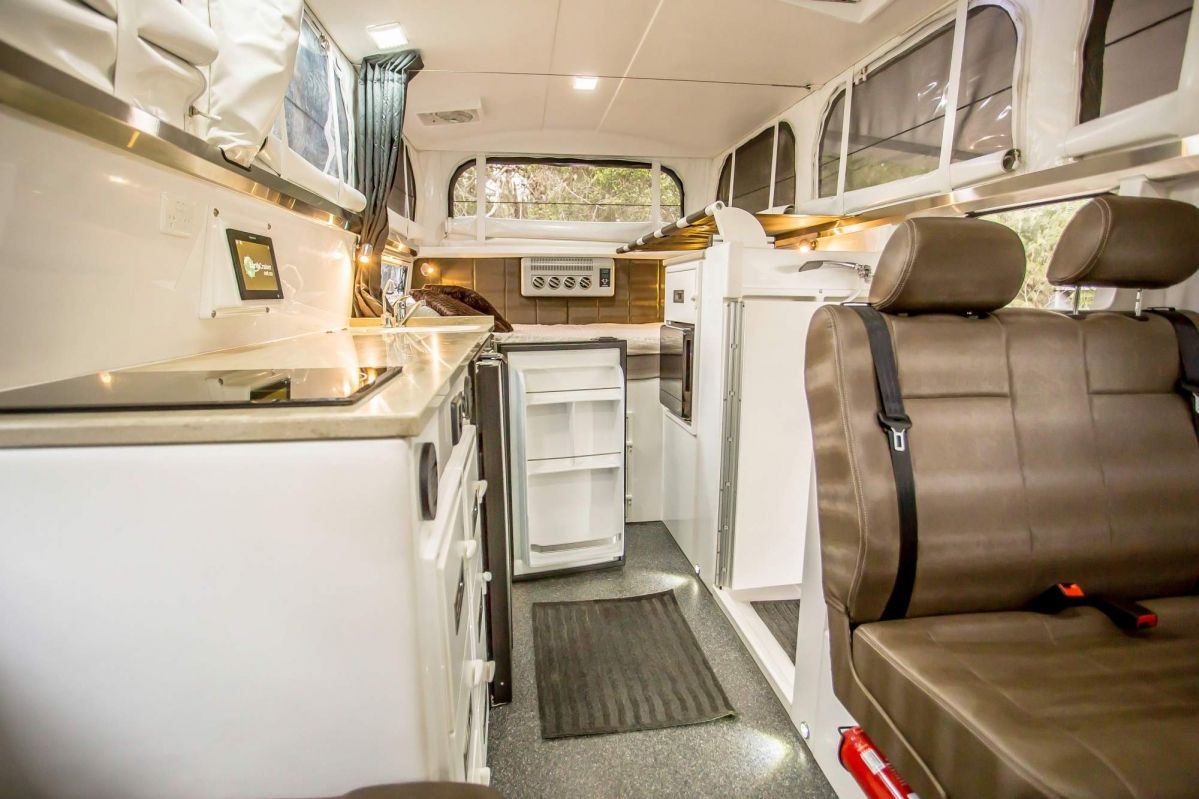 Needless to say, the list of optional features is extensive. Basically, customers can tailor the EarthCruiser to their needs, whether they travel north of the Arctic circle or at the tropics. Options include run-flat tires, a tyre-pressure regulation system, and a hydraulic 4-point lifting system for changing tires or wheels.
READ MORE: For a more road-biased camper, check out the new VW Grand California