Unique Koenigsegg Agera RS Gryphon Arrives in Geneva Wearing Gold Raiment
This is how you properly join a party
Named after a mythical animal, the one-off Agera RS Gryphon lands in Switzerland flaunting its neat carbon body and 24-carat gold touches.
There's no wonder they've called it the Gryphon because just like the legendary beast, won't be seen by many (or at all), but the Internet will still talk about it.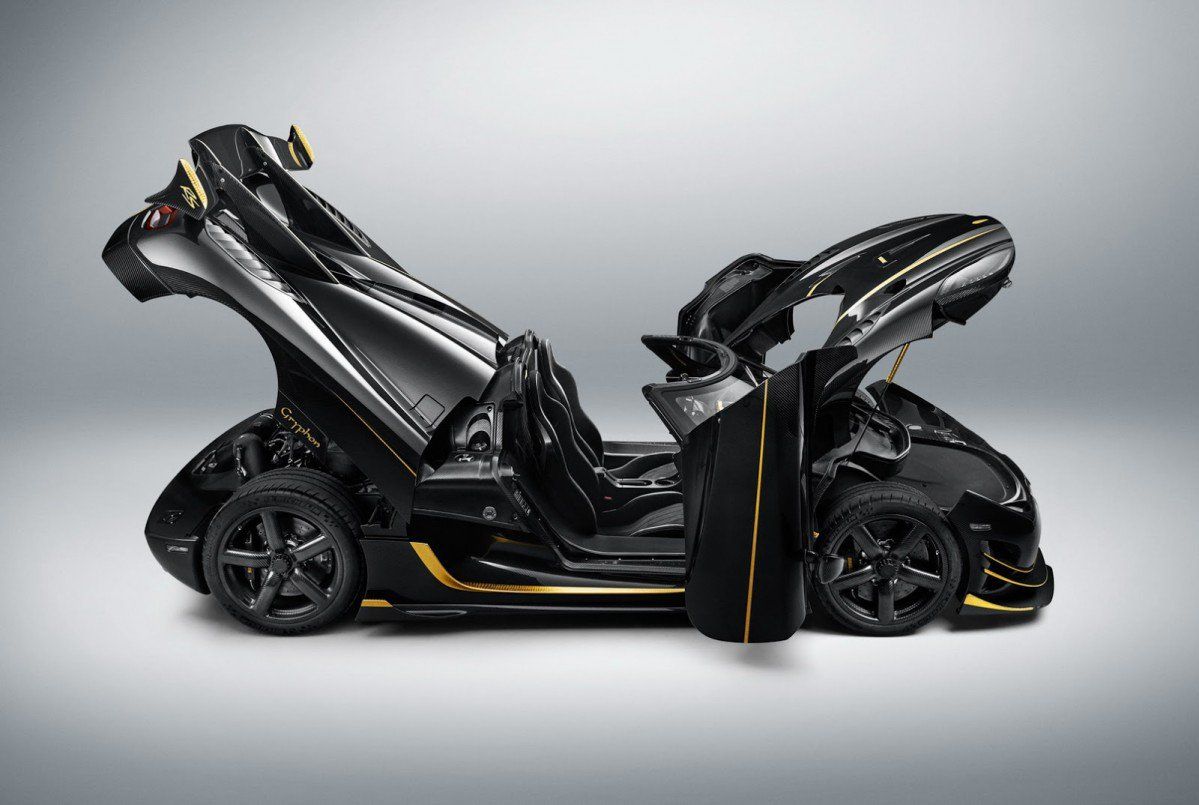 It's also a rather expensive piece of technology commissioned and bought by Manny Khoshbin, who ordered the optional 1 MW engine. Therefore, the V8 power cranked out by this particular Regera lingers in the region of 1,341 hp.
On the inside, a reflection of the exterior theme brings together black alcantara, carbon fiber, and aluminum, besides the same gold touches that remind us of another poshed-up Agera RS, the Naraya.
The Agera RS 'Gryphon' arrives at the Geneva Motor Show through a parade of colour.... pic.twitter.com/iwBJyW4GTh

— Koenigsegg Official (@koenigsegg) 6 March 2017
Additionally, as requested by the customer, Koenigsegg fitted the Gryphon with a targa-style removable hardtop plus the bits and bobs required to make the car run legally on US roads.