Unique Porsche 911 R "Tribute to Steve McQueen" Is Going Up for Auction
There's no other 911 R like this
There's no denying that the hottest Porsche right now is the 911 R — if you don't count the 918 Spyder, that is.
And like all desirable Porsches, they are extremely hard and expensive to get. No 911 R can be bought from the factory anymore, and those resold by owners go for prohibitive prices.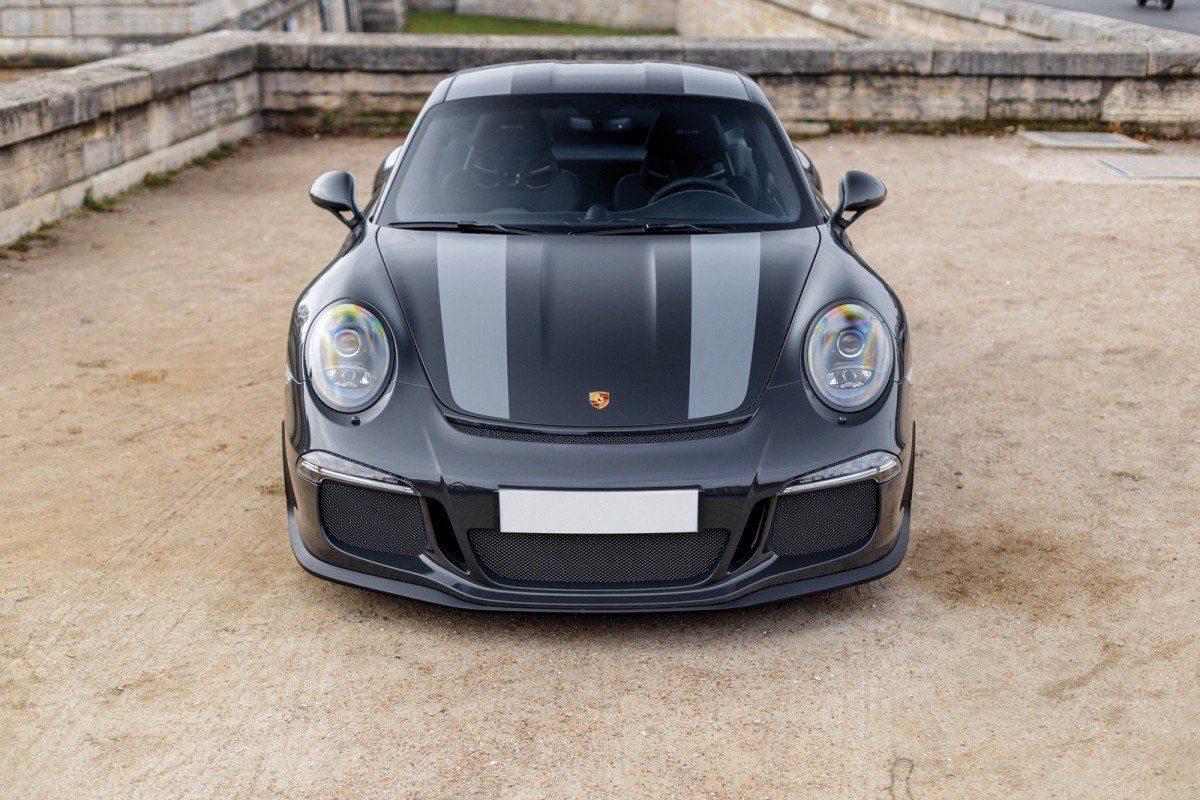 It's the same case with a stunning 911 R that will go up for auction on February 8 at the RM Sotheby's sale in Paris. Only this is no "ordinary" 911 R — if a limited-edition Porsche 911 with a 500 hp naturally aspirated 4.0-liter flat-six engine and six-speed manual transmission can be called that. It's a 911 R that features many Porsche Exclusive options, including the Slate Grey Paint to Sample (PTS) color, all combined to make it a tribute to Steve McQueen.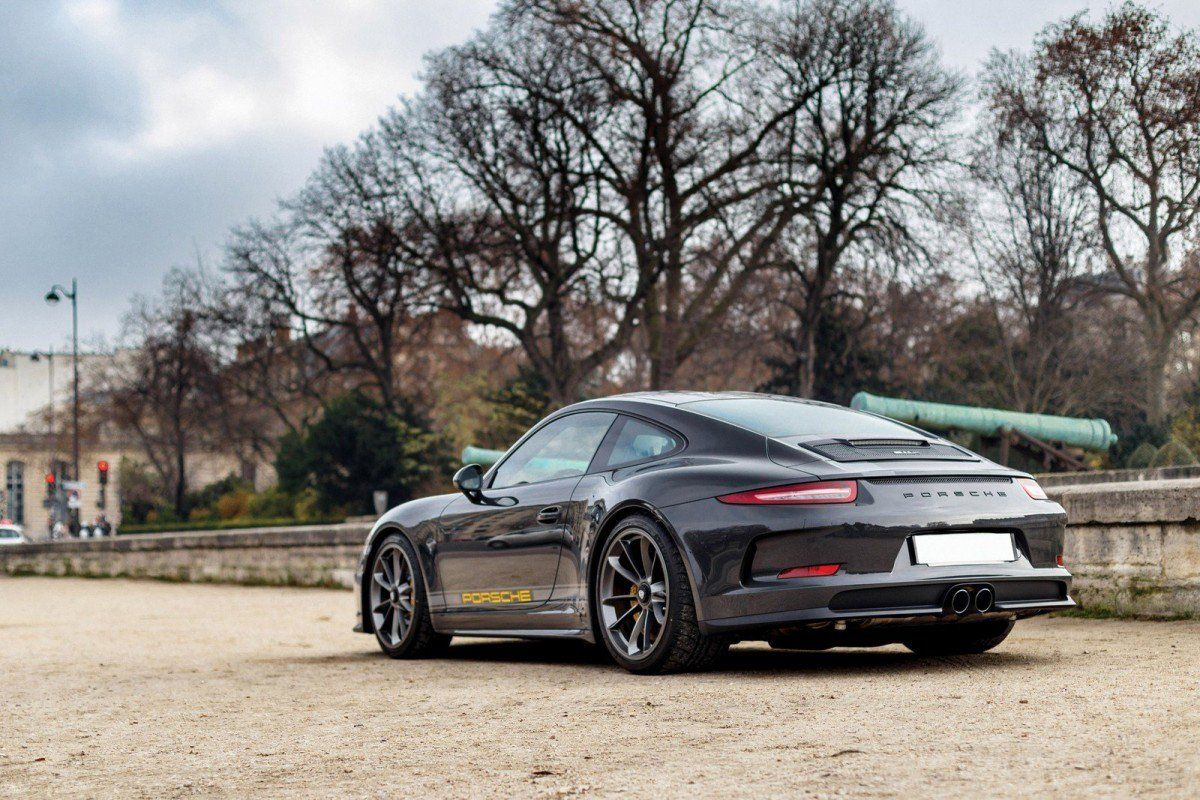 While the 911 R was only available in two standard colors and stripe options, some customers requested Paint to Sample (PTS) hues which the factory approved, instantly turning those cars more desirable and rare.
Unit no. 967 (of 991 built) is such a vehicle: the original owner ordered a Slate Grey paint with contrasting silver bonnet stripes and yellow Porsche lettering, as well as a Black leather interior including bucket seats with houndstooth inserts.
The owner wanted to spec the car as a tribute to film and racing legend Steve McQueen, and that becomes very evident upon seeing the personalized door sills that light up to reveal McQueen's famous quote: "Racing is life. Anything that happens before or after is just waiting."
The car is also loaded with optional equipment such as the single mass flywheel, smoked Bi-Xenon headlights, Bose sound system, Sport Chrono pack, personalized interior with custom floor mats, and the front nose lift, among other things. Oh, and did we say it covered only 600 km (373 miles) from new?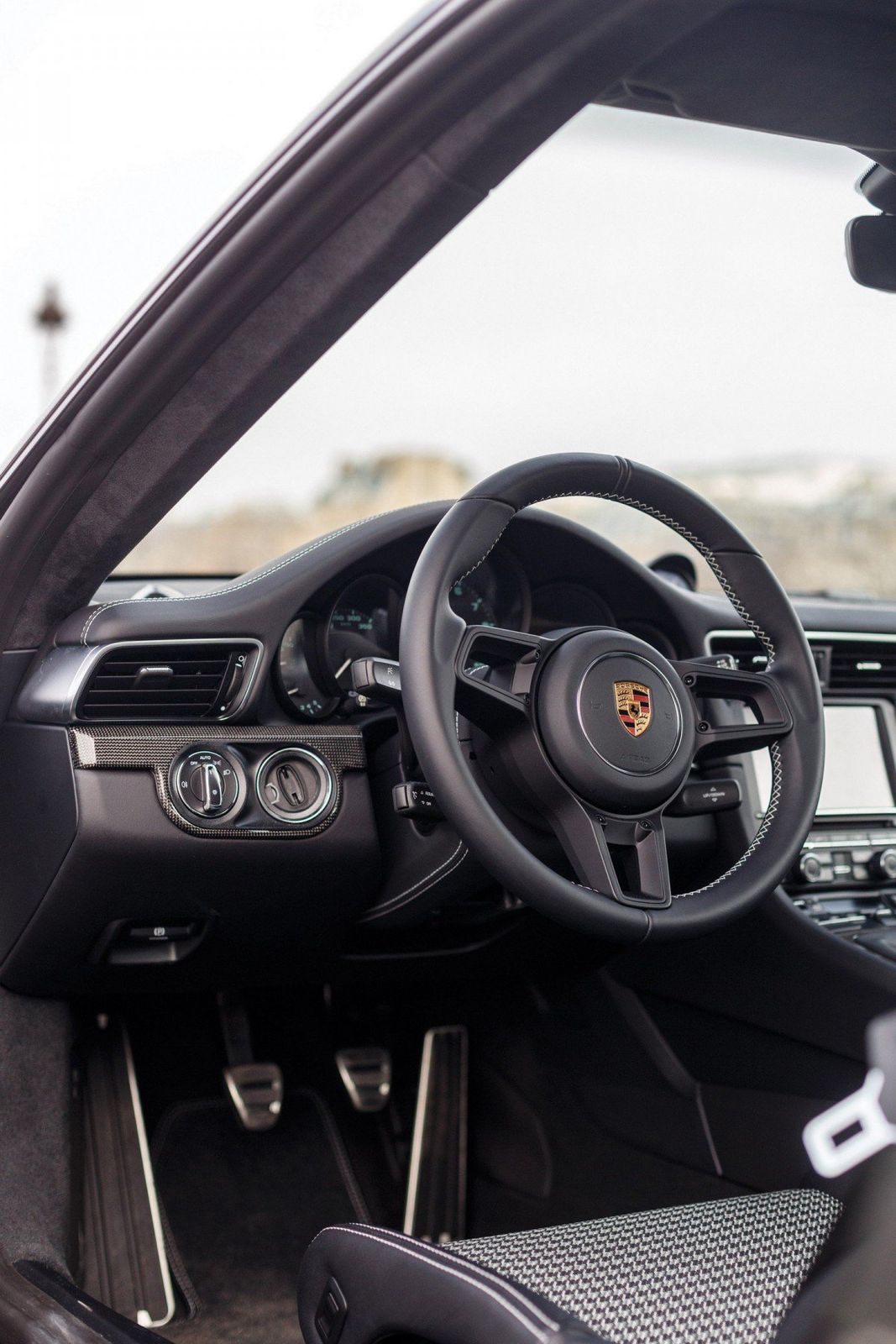 At the time of purchase, the original owner was told that there would not be another 911 R sporting the same colors or options. The customer also insisted on having car number 967 as a reference to the original 911 R built for racing in 1967.
We don't know how much it will rack up at the auction (probably an outrageous amount), but 25 percent of the hammer price above its reserve (with a minimum of €25,000) will be donated towards research for curing cancer in children.