Update: Infiniti Project Black S prototype to flex hybrid muscle in Paris
Relies on Formula 1 technology
UPDATE: Infiniti has released more info on the Project Black S concept prior to its debut at the 2018 Paris Motor Show.
The prototype is the first Infiniti to feature full by-wire controls: acceleration, gear shifts, steering and braking, thanks to the new BWW regenerative setup.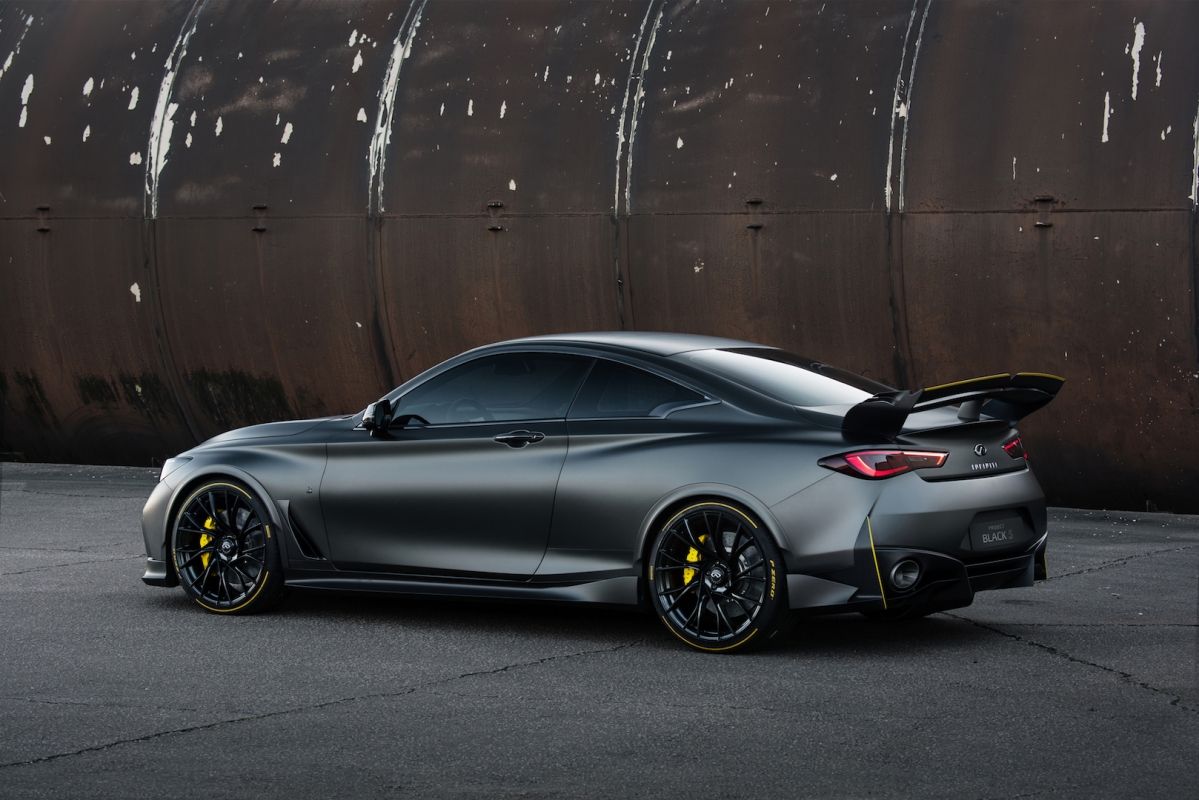 Infiniti explains:
"Optimized for track and road use, the new braking system replaces the Q60 RED SPORT 400's standard brakes (355 mm front and 350 mm rear ventilated iron disc brakes) with new 380 mm and 360 mm carbon-ceramic drilled and ventilated brakes."
Infiniti allocated 18 months of development for the Project Black S, which offers three driving modes - Road, Race and Quali - that adapt the electric power use.
Moreover, the Project Black S tips the scales at 1,775 kg (3,915 lb, roughly).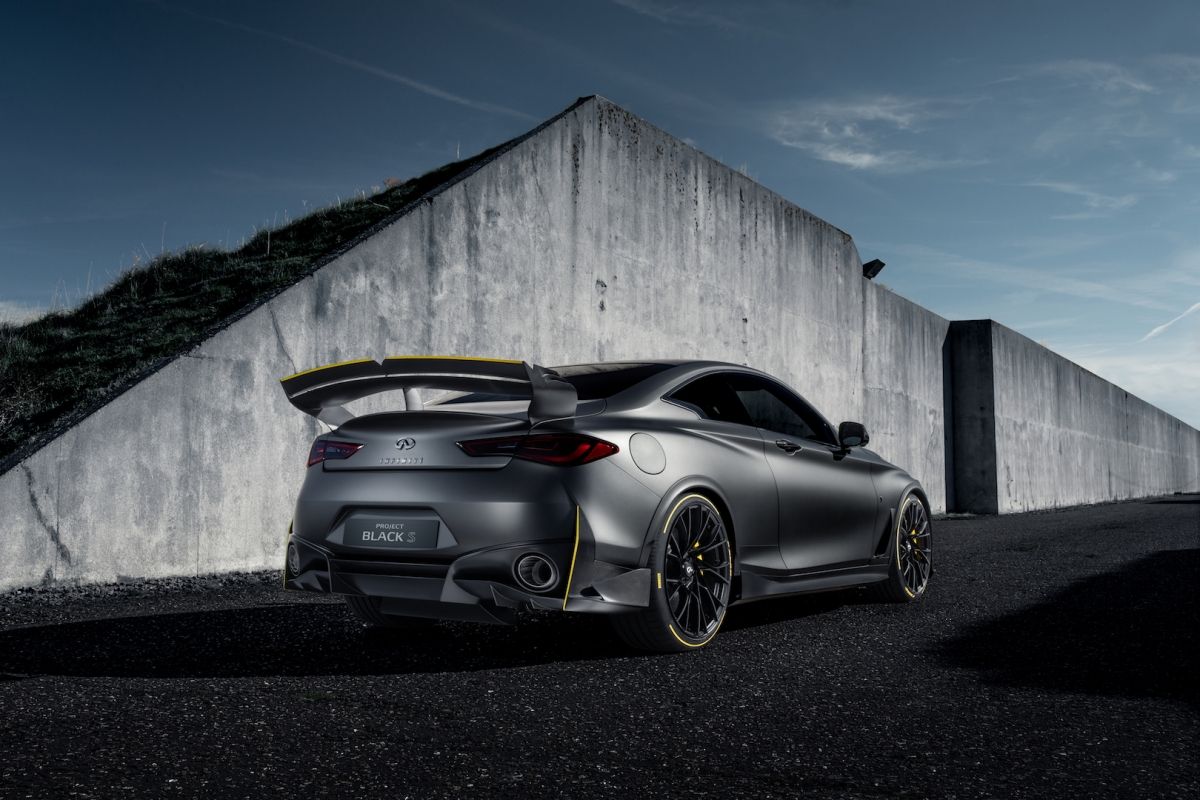 The project is set to go through the next stages in 2019, when it is scheduled to make a shift from digital and dynamometer environments on to the track, for performance testing and validation in real life driving setups.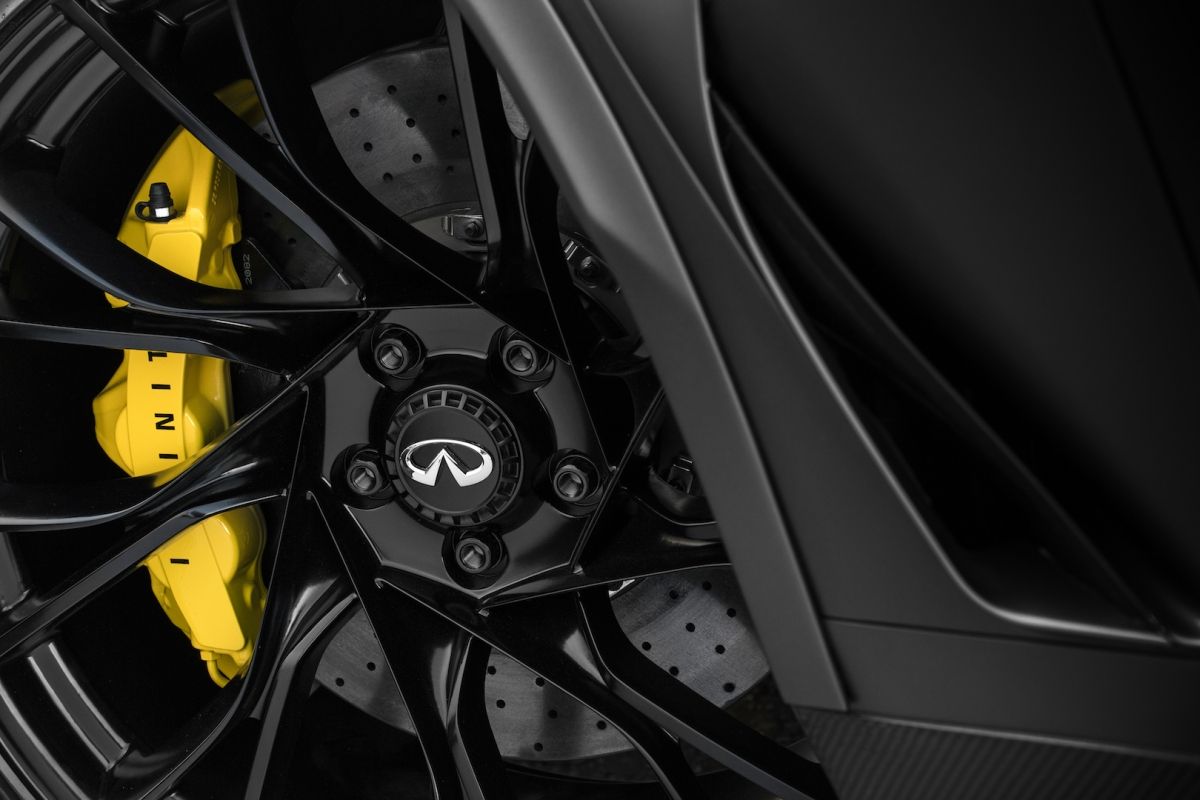 Those large wheels you're seeing measure 21 inches, are made of aluminum and wear Pirelli P Zero tires.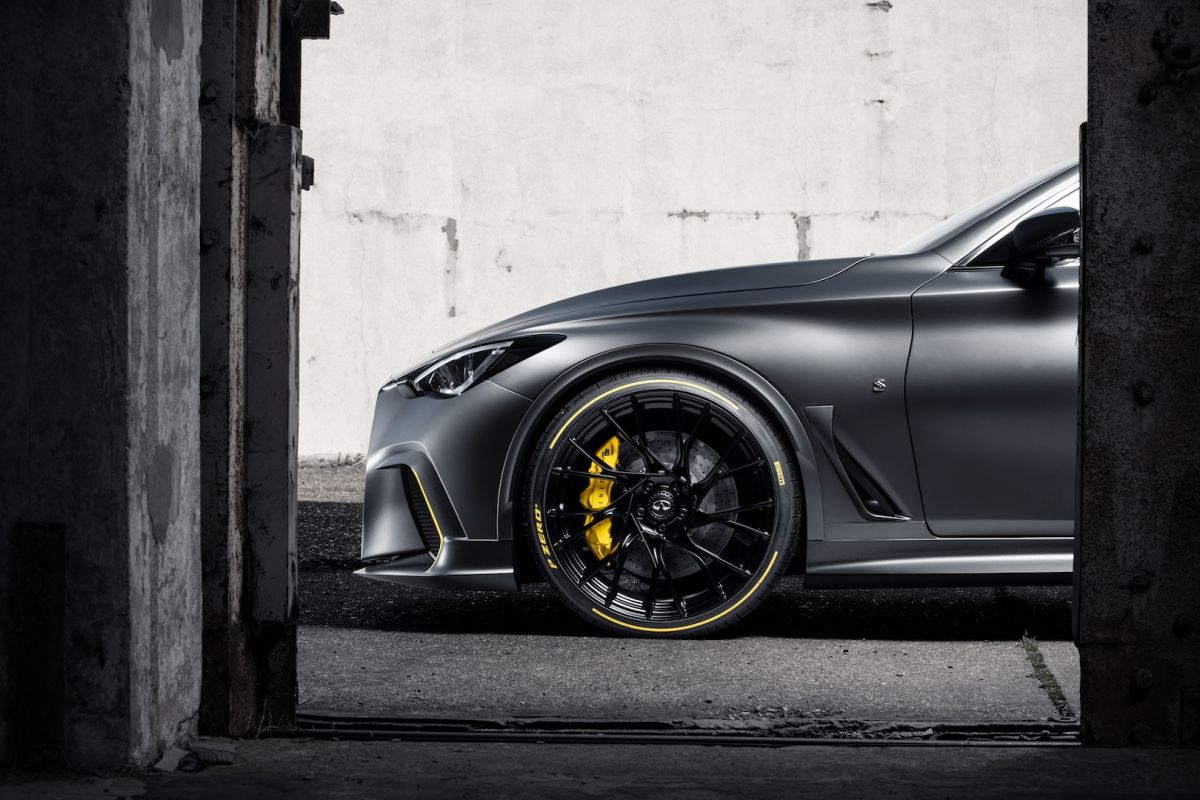 Overall, the powertrain delivers 420 kW (563 hp) harnessed by a seven-speed automatic gearbox and sent to the rear wheels.
Original article continues below.
Infiniti is bringing the Project Black S concept at the 2018 Paris Motor Show as part of the brand's efforts to electrify its range from 2021.
The concept is based on the Q60 Red Sport 400 coupé and is a product of a joint venture between Infiniti and the Renault Sport Formula 1 team.
Project Black S relies on what Infiniti calls a "dual-hybrid electric powertrain" coming straight from Formula 1. In other words, it packs a 3-liter VR30 V6 engine (298 kW/405PS/400 hp) gifted with two twin, electric turbochargers and an ERS (energy recovery system).
READ MORE: Infiniti Prototype 10 speedster shows there's a brilliant future for the brand
Moreover, it employs three motor generator units, as explained by Infiniti:
"The prototype's powertrain employs three motor generator units (MGU). A single MGU-K ('K' stands for 'kinetic') unit harvests kinetic energy from braking. Uniquely, the engine's twin electric turbochargers are fitted with two MGU-H ('H' for 'heat') units, to harvest heat energy from exhaust gases. This enables the powertrain to generate electrical power under both braking and acceleration."
All in all, the Project Black S makes 420 kW (571 PS, 563 hp), enough to propel in from 0 to 100 km/h (62 mph) in less than four seconds.
We'll know more as the Project Black S takes the stage in Paris next week.
SEE MORE: Watch this rad-looking Mercedes-AMG Project one test mule during pre-production testing