Upgraded 2019 Ford F-150 Raptor gets fancy shocks for safer jumping and landing
Mmm, goodies
A fresh batch of tech makes the mighty 2019 Ford F-150 Raptor an even more skilled off-roader.
Ford's F-150 Raptor is getting a gizmo revamp for the 2019 model year - add-ons include Fox 3.0 internal bypass shocks, a Trail Control system and Recaro seats.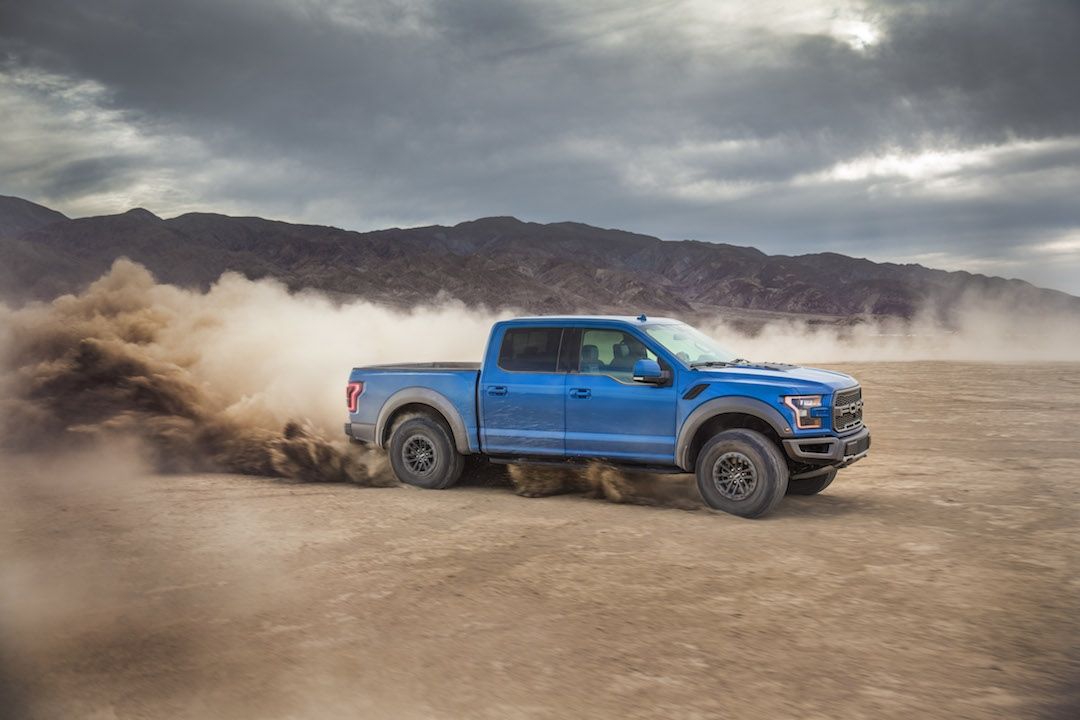 The Fox internal bypass shocks are essentially continuously variable dampers that adjust on the fly according to each situation. For example, if you happen to find yourself mid-jump the shocks stiffen to lend a hand with the landing. According to Ford's press blurb, the Raptor now gets 13 inches of front suspension and 13.9 inches of rear suspension travel.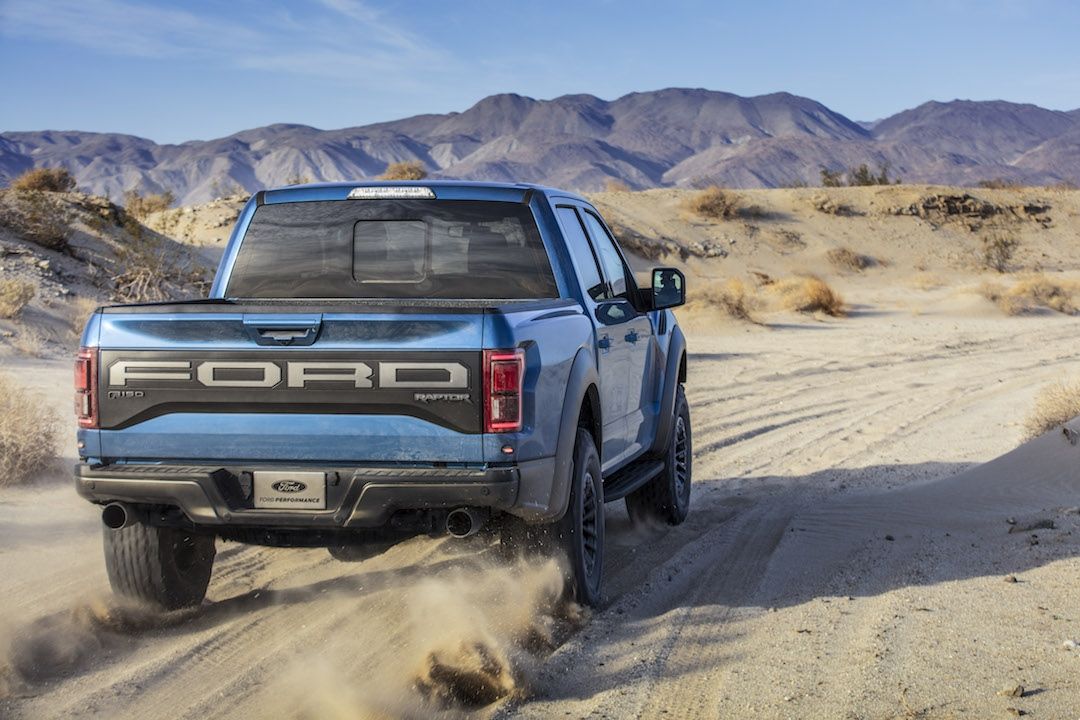 Trail Control is like cruise control but for low, crawling speeds. It automatically adjusts power and braking on each wheel, leaving the driver to focus on the steering bit. Ford says the system is active at speeds between 1 and 20 mph, depending on driveline position.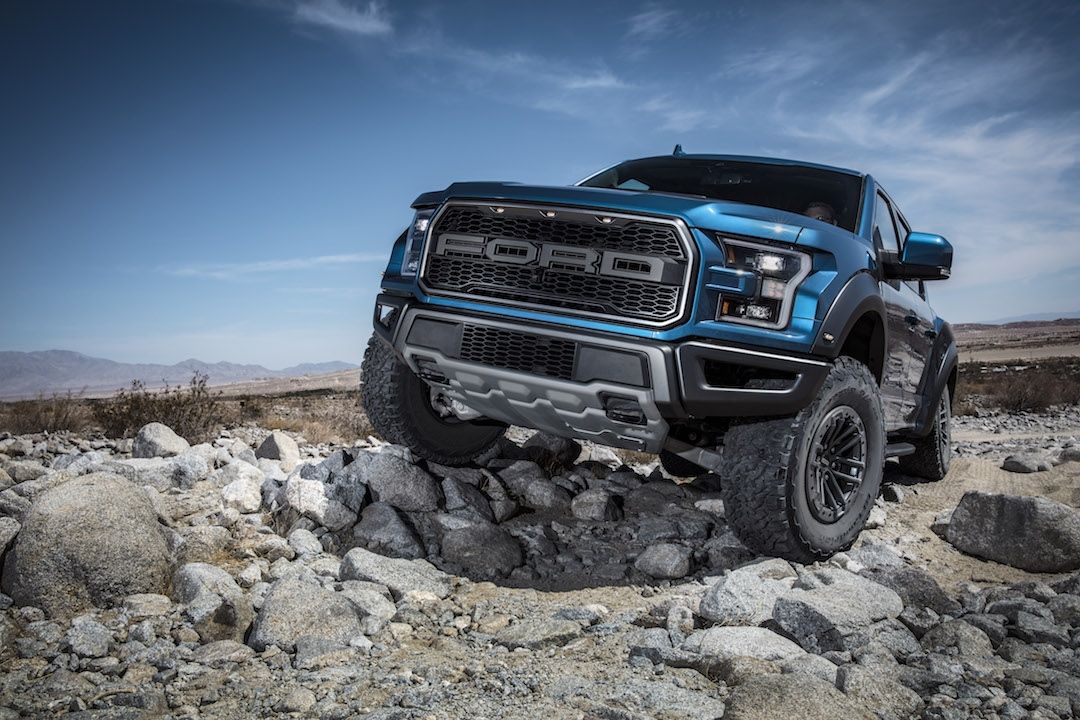 As for the Recaro seats, well, they're sport seats that make sure your back is properly supported and cared for on those enthusiastic off-road runs. Each seat features blue Alcantara inserts and contrasting stitching inspired by the Ford GT.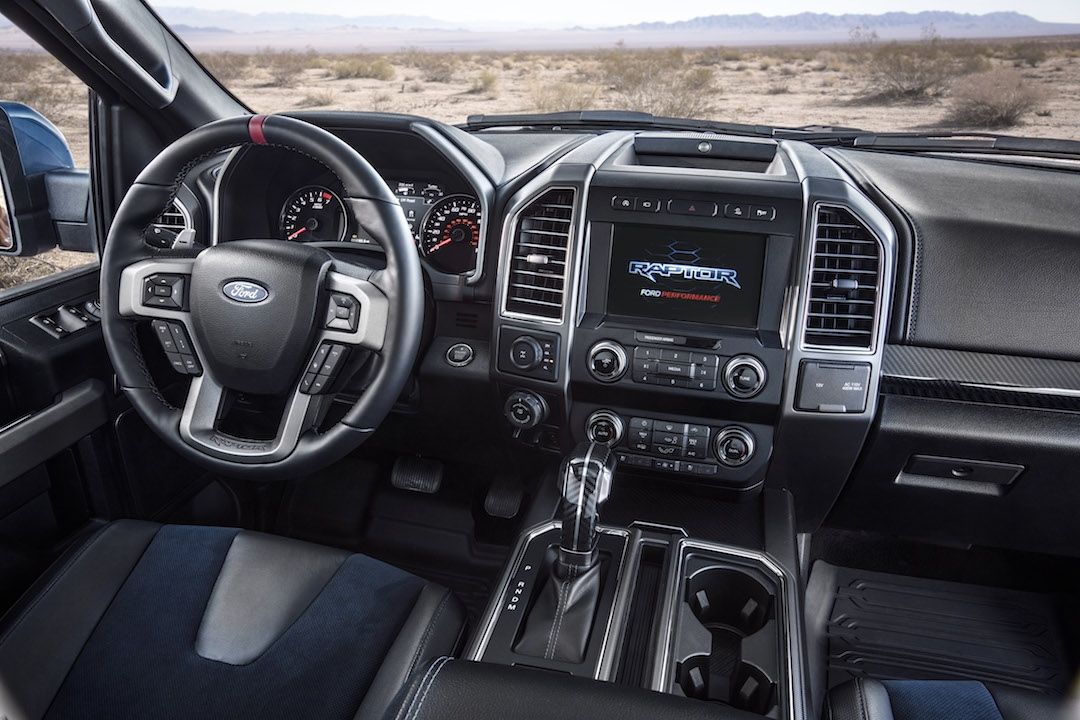 Three new body colors are also available, namely Ford Performance Blue, Velocity Blue and Agate Black. Expect the 2019 Ford F-150 Raptor to go on sale later this year.
READ MORE: Watch the Ford Raptor attempt drifting on the Nürburgring