Mercedes-Benz has lifted the veils off its all-new 2017 C-Class Coupe, the sportiest bodystyle of the C-Class family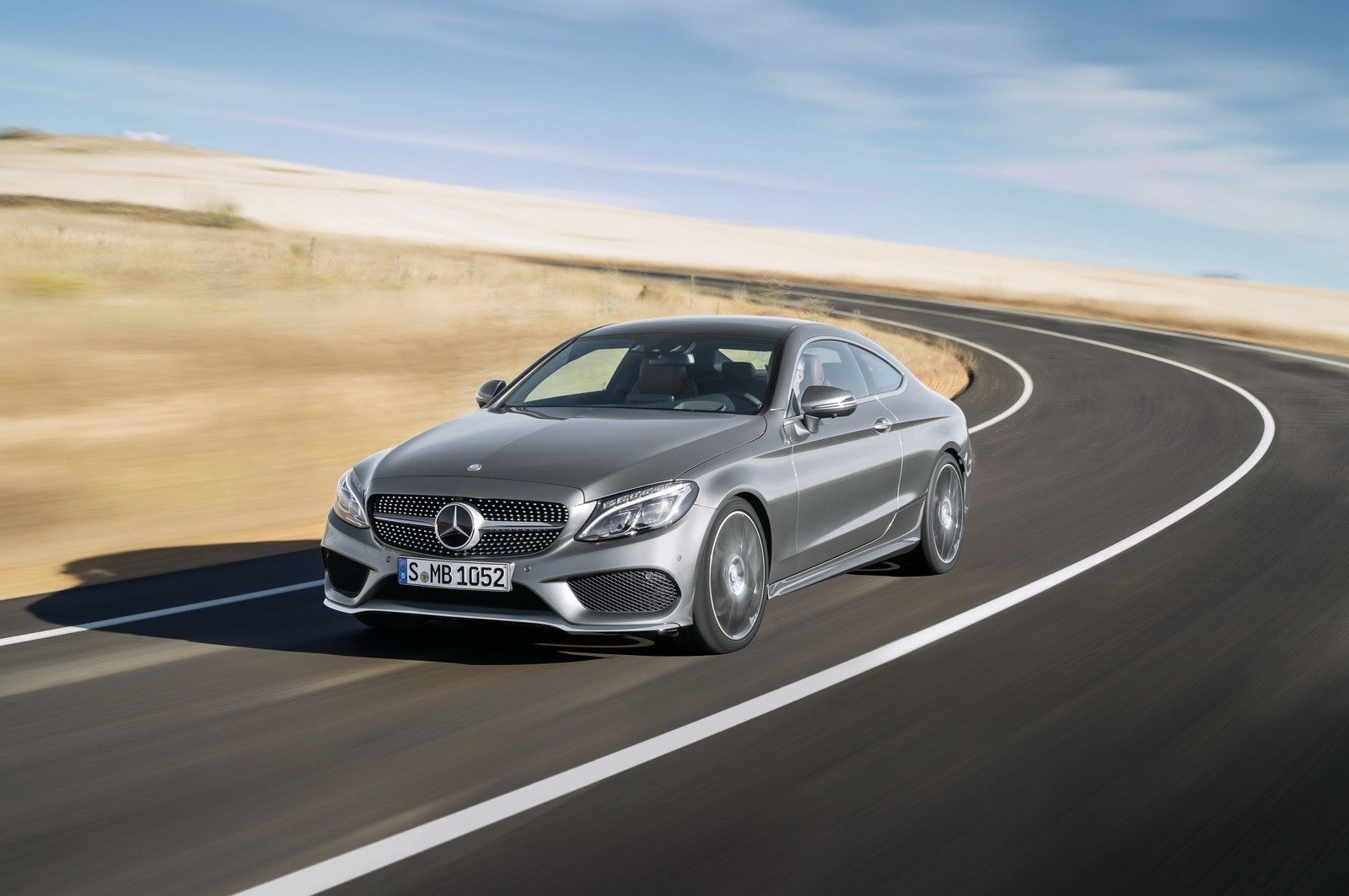 Looking like a smaller S-Class Coupe, the new coupe version of the C-Class sports a long hood, a diamond radiator grille, a low greenhouse combined with a high beltline and frameless doors with free-standing exterior mirrors. Its sporty attitude is underlined by the 0.6 inch (15 mm) lower suspension compared to the C-Class sedan.
The 2017 C-Class Coupe is 3.7 inches (95 mm) longer than its predecessor, with a 3.1 inch (80 mm) longer wheelbase. It's also 1.6 inches (40 mm) wider, with the result being an increased vehicle volume that creates more space for the passengers. Mercedes-Benz says there is more shoulder room, elbow room and headroom in all four seats.
The interior is similar to the C-Class sedan but with more striking details that include the integral sports seats designed specifically for the Coupe, and dedicated upholstery color combinations (saddle brown, porcelain and nut brown/black with turquoise topstitching in the Edition 1 model).
The standard steel suspension consists of a four-link front axle and a multi-link independent rear axle, but Mercedes-Benz also offers the Airmatic air suspension as an option. Besides the sport suspension, standard equipment also includes LED headlights, Pre-Safe, Keyless Start and a Panorama Sunroof, among other features.
When the 2017 Mercedes-Benz C-Class Coupe arrives in U.S. dealerships in spring 2016, it will be offered with only one engine, a 2.0-liter turbocharged four-cylinder rated at 241 hp and 273 lb-ft (370 Nm) of torque. There will be two versions: the rear-wheel drive C300 Coupe and the all-wheel drive C300 Coupe 4Matic. Those who want more power will have to make the leap to the 2017 Mercedes-AMG C 63 Coupe, which also arrives in spring 2016 in the U.S.
European markets will get six engines (four gasoline units and two diesels) with outputs ranging from 154 hp to 241 hp.