Valentino Rossi let loose in new Ferrari 488 Pista
Few have yet to drive it, but the Moto GP star was among them
Ferrari recently pulled the wraps off its hottest 488 ever, dubbed 488 Pista, which it revealed at the 2018 Geneva motor show last month.
The car features quite a dramatic exterior makeover that not only improves downforce and overall performance, but also turns the aggression knob way past the setting it's at for the regular 488. No members of the press have yet driven the 488 Pista, but the Moto GP star Valentino Rossi has been allowed to drive it. He took to the wheel around Ferrari's famed Fiorano test track.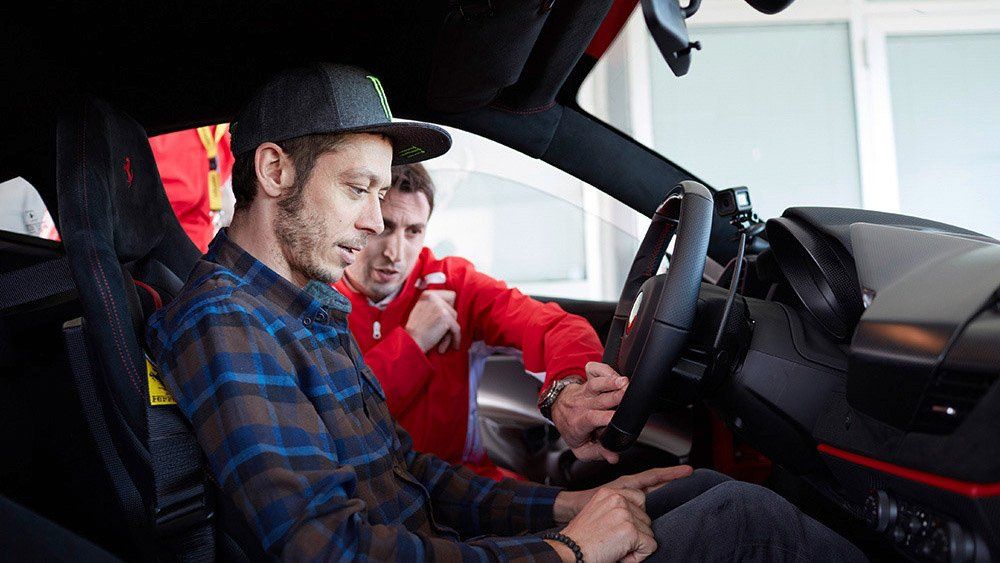 Sadly, Ferrari only chose to show us 44 seconds of Rossi's time with the car, and if you've seen him drive before, you'll know he's pretty handy behind the wheel; we'd have liked to see him drive the car more. Ferrari will hopefully release the longer version of this video, in which case we'll update this article with it.
CHECK OUT: The best look yet at the 488 Pista