It can also read your mood, its creators say…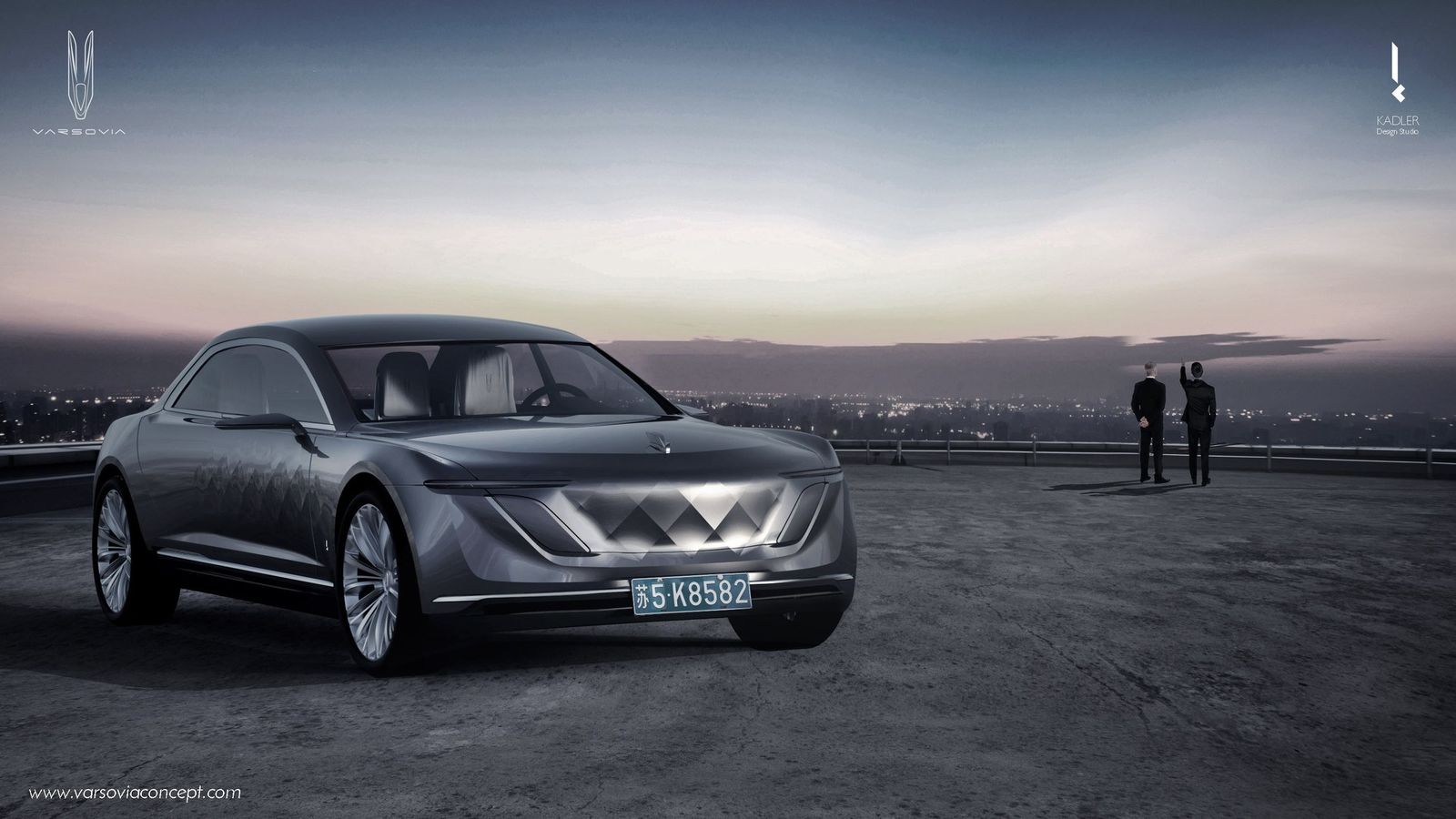 Ever since Tesla Motors made it big with the Model S, more electric vehicle startups have begun to appear out of nowhere.
One of them is Varsovia Motor Company, a Polish firm that has recently unveiled an intriguing plug-in hybrid vehicle concept called Varsovia. The stylish sedan features a hybrid engine with serial configuration, which means the electric motor drives the axle, while a small combustion engine acts as a generator that feeds the batteries when they are low on power. Furthermore, the battery pack can be charged from an external source as well, allowing the car to function in full-electric mode.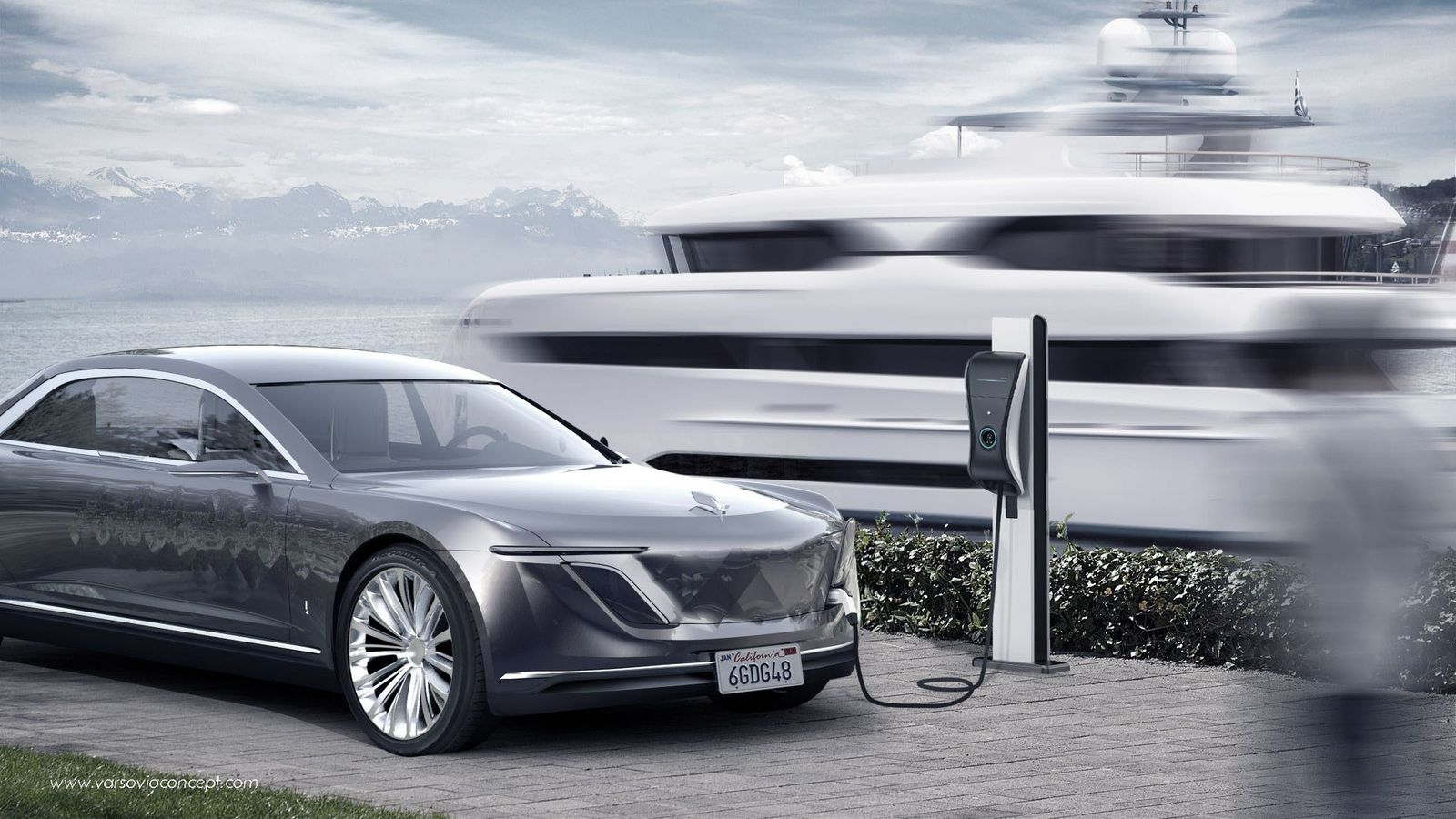 Its creators say the Varsovia has a maximum electric driving range of 350 km (217 miles), while the total range is 850 km (528 km), thanks to the range-extender engine. The company estimates the car can go from 0 to 100 km/h in under 5 seconds.
As you've probably noticed by now, the Varsovia features an unusual design, with the main inspiration for the car being Sawa, a legendary mermaid depicted on Warsaw's coat of arms. The mermaid is reflected in the statuette on the bonnet, while the scales from her tail are suggested by the embossing found both outside and inside the vehicle.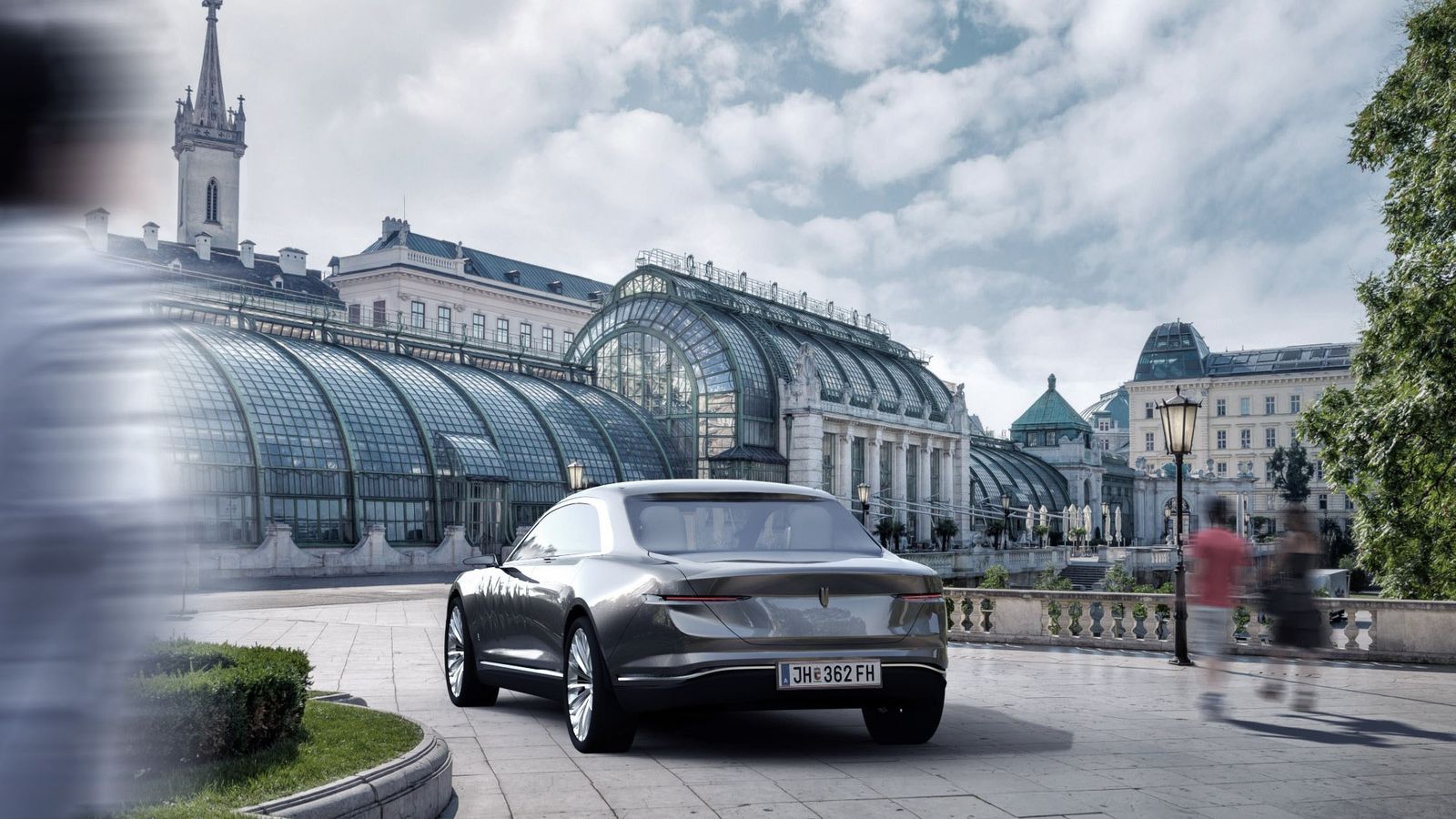 Speaking of the interior, the Varsovia is described by its creators as a mobile office, thanks to an extended audio-video system, a built-in computer, fast Internet connectivity, and an advanced information system that can pair with all the mobile and computer devices on board. Another highlight is the lack of a front passenger seat, which is replaced by a foot rest for enhanced space and comfort for one of the rear passengers.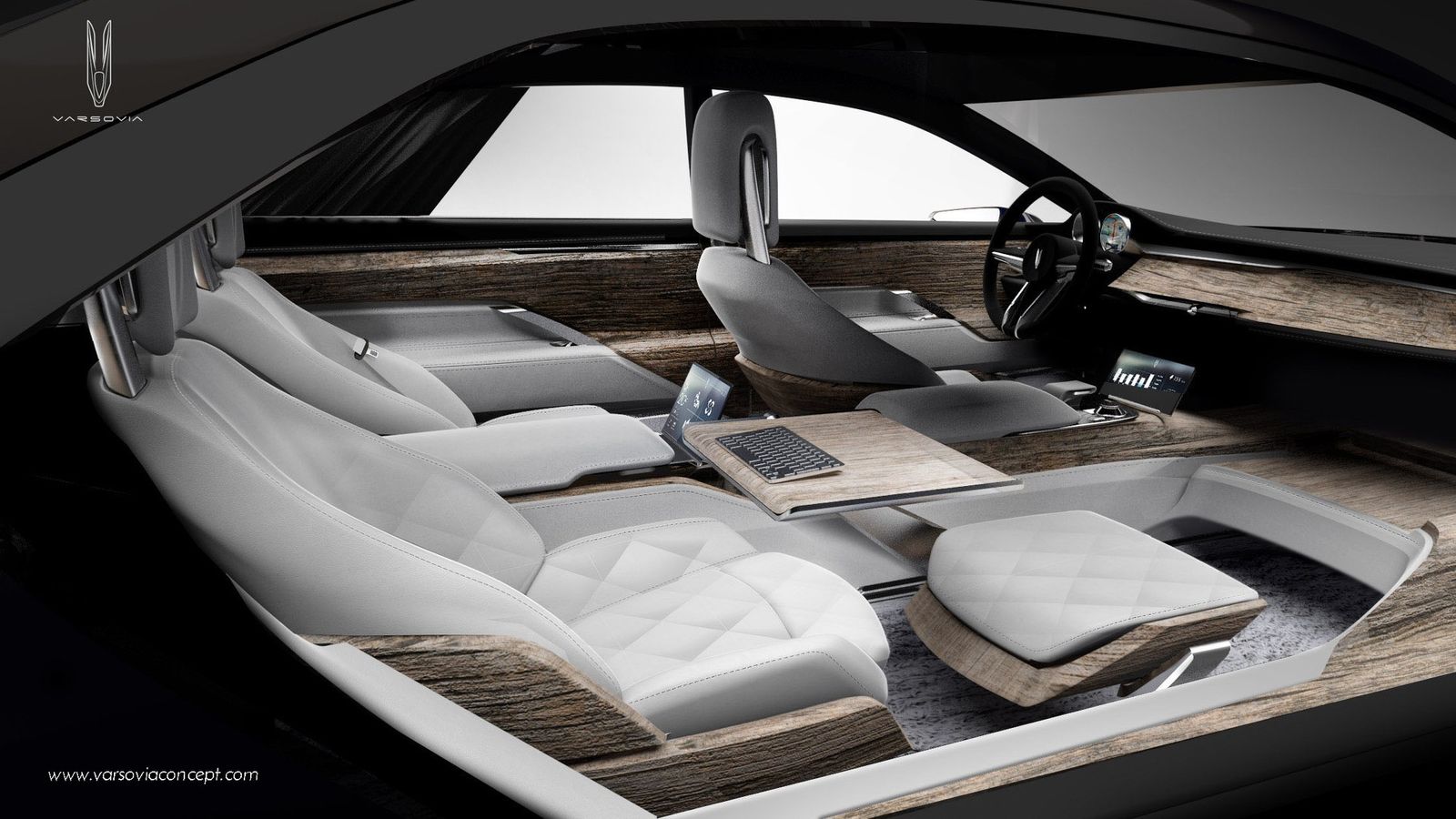 The car is even said to feature a function that automatically recognizes an occupant's emotional state, automatically applying his or her favorite settings for the music, lighting, and hardness of the seat to improve the mood.
These are some big promises from a company that hasn't built a car yet. However, the people from Varsovia Motor Company are confident the sedan will be built, pending a good reception of the study.