Ferrari GTC4 Lusso T, Porsche 991.2 GT3, and Ferrari 488 GTB on the menu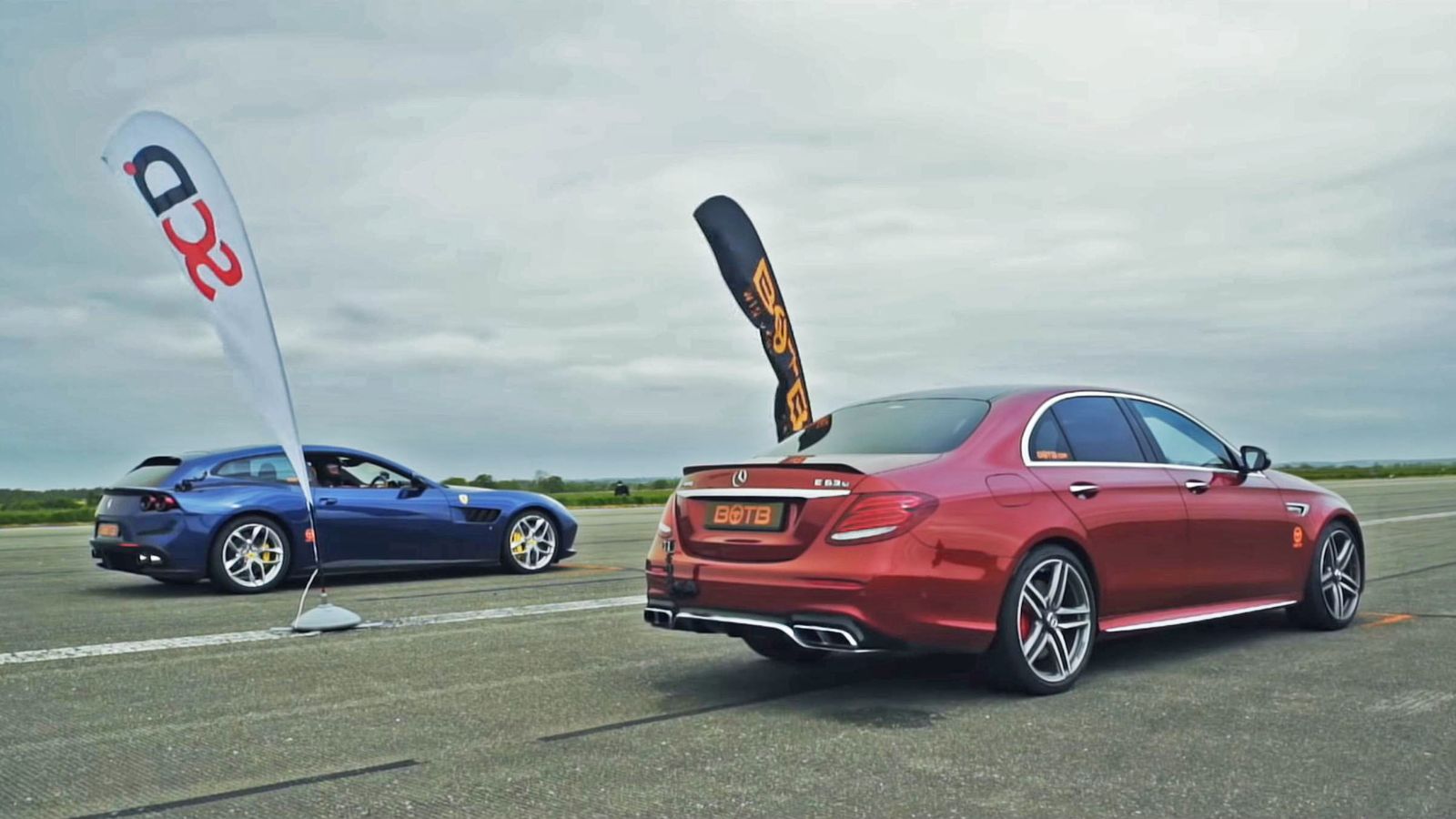 When it comes to current sports cars, more often than not they make much more sense than supercars. Case in point, this drag race
The Mercedes-AMG E63 S is one of those legendary beasts that you can still meet in traffic and don't notice until it's too late. On the outside, it looks menacing, but what German car doesn't? It's not flashy, it doesn't scream `look at me` like a Ferrari does, but it still does the job. 620 hp, 0-60 mph in 3.3 seconds (0-100 km/h in 3.4 sec), maximum speed 186 mph (300 km/h), but also agility and perfect control – the right recipe from the right people.
But can it stand against supercars like the Ferrari GTC4 Lusso T (611 hp), Porsche GT3 (500 hp, but much lighter, too), and Ferrari 488 GTB (670 hp) in a drag race for the quarter mile? Well, the guys from the Supercardriver made them fight on a track, and they came out with the following adrenaline-filled report:
You can compare all four cars' specs here, and you can also place your bets now. Which was your favorite?
SEE MORE: 2018 BMW M5 and 2018 Mercedes-AMG E63 S run neck-and-neck in twin test