Carwow reviews VW Group's three medium-sized estates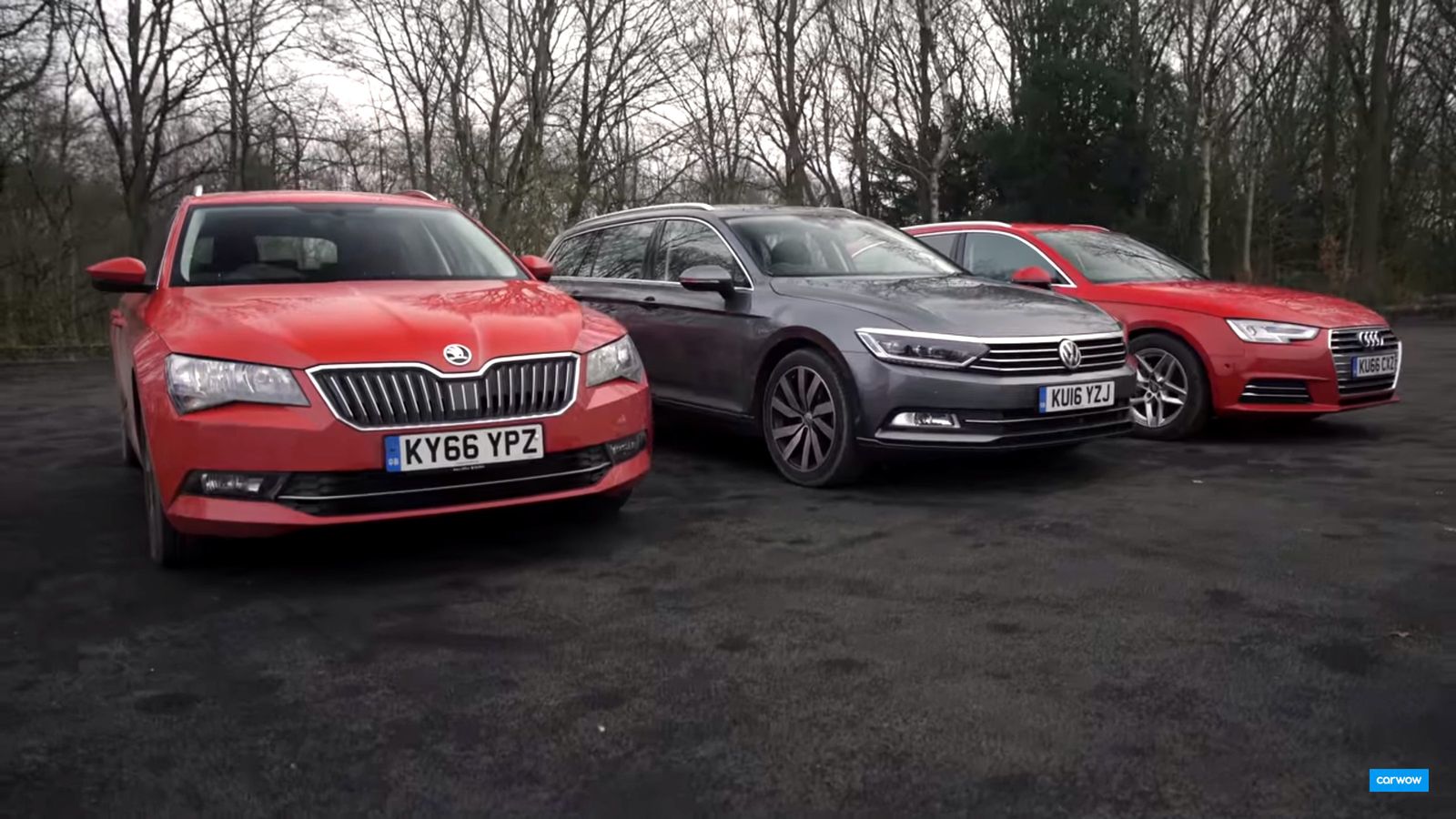 Before falling in love with SUVs and crossovers, the Europeans loved their estates. They still do. But what to buy?
Volkswagen's Passat Variant, Skoda's Superb Combi, and Audi's A4 Avant are some of the best choices to be made when searching for a midsize wagon. But which is the best choice, given the fact that they share a lot, from navigation systems to buttons and interior design?
Carwow put the three cars to the test, and video below should clear up which one is best for you.
There are some differences, though. The Audi has more luxurious materials inside, and the enormous space inside the Superb exceeds that of its competitors. The engine is transversally-mounted in the Skoda and the VW, and longitudinally in the Audi, allowing for better handling. The boot is smaller in the Audi, but still offers plenty of space for a family, albeit not in a ridiculous amount as the Superb.
There are also some features the Audi has and the other two don't, like a self-opening boot, but you'll have to watch the video to see what car better suits your needs.
Still not convinced? Maybe you'd like to read our own comparison between the Skoda Superb and Volkswagen Passat.