The first Skyline-branded model debuted in 1969 and the nameplate was maintained through 2002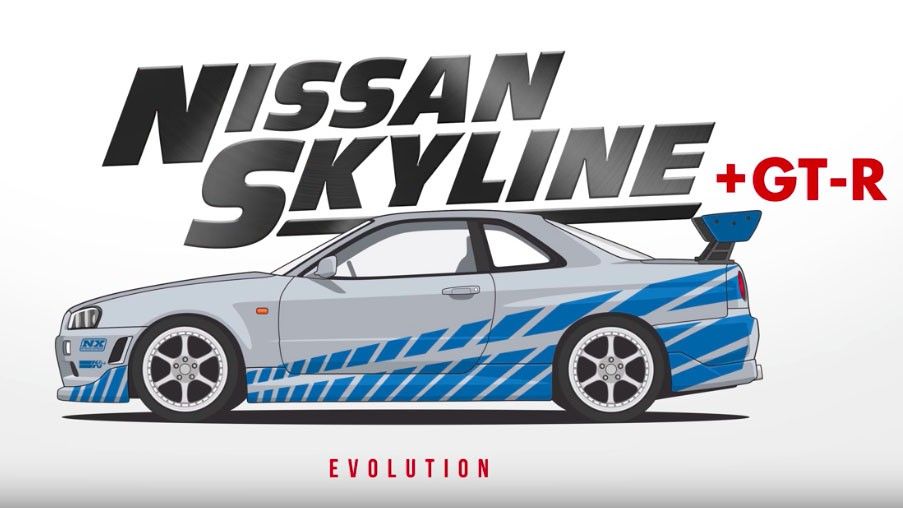 Nissan Skyline is an iconic automotive nameplate that gets many enthusiasts' blood racing merely by hearing it. However, the name was actually not one of Nissan's own, but originated instead from the Prince car company which merged with Nissan-Datusn in 1965 – interestingly, Prince also sold the Skyway model, which was a delivery van based on the Skyline sedan.
But back to the Skylines we know and love: this video created by Donut Media looks at how models bearing the badge evolved through the years, growing in size and seriously upping the technology along the way.
One of the most famous of early Skylines, the late-1960s, early-1970s 2000GT-R made 160 hp from its two-liter straight-six, and it was the most powerful variant you could get back then. It only had rear-wheel drive, which stands in stark contrast to the turbocharged all-wheel drive monsters that we later came to associate with it.
They also grew in size over the years, but most retained the signature round rear lights which are even present on the non-Skyline-branded GT-R R35, the current model still on sale.