The black exterior and red interior complete each other quite well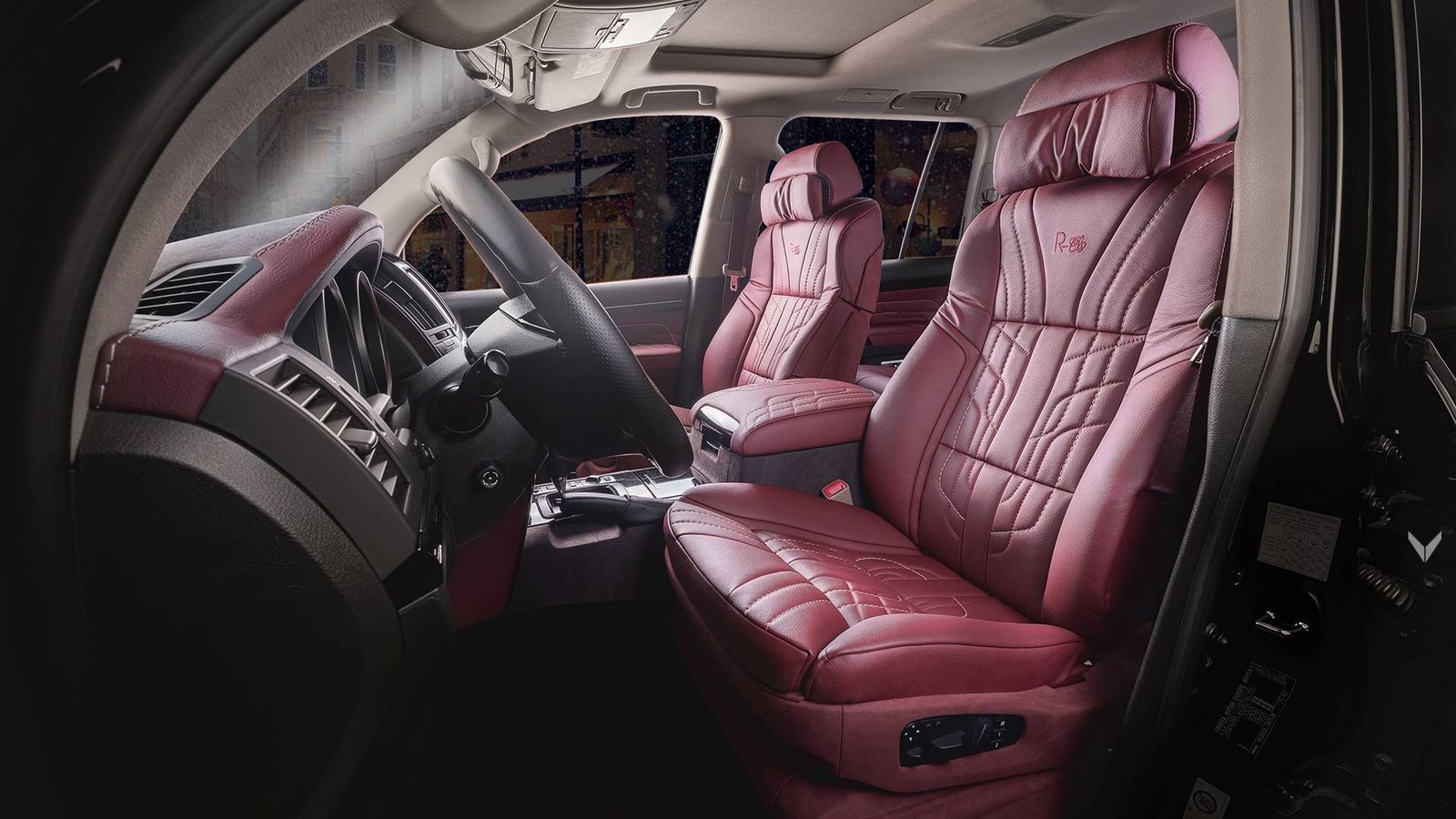 Bulgarian tuning specialist Vilner is renowned for extravagant interior upgrades that feature some of the finest leather hides in a wide range of colors.
For their last project for 2017, the folks from Vilner luxed up a V8-powered Toyota Land Cruiser J200 by applying a complete overhaul to the interior.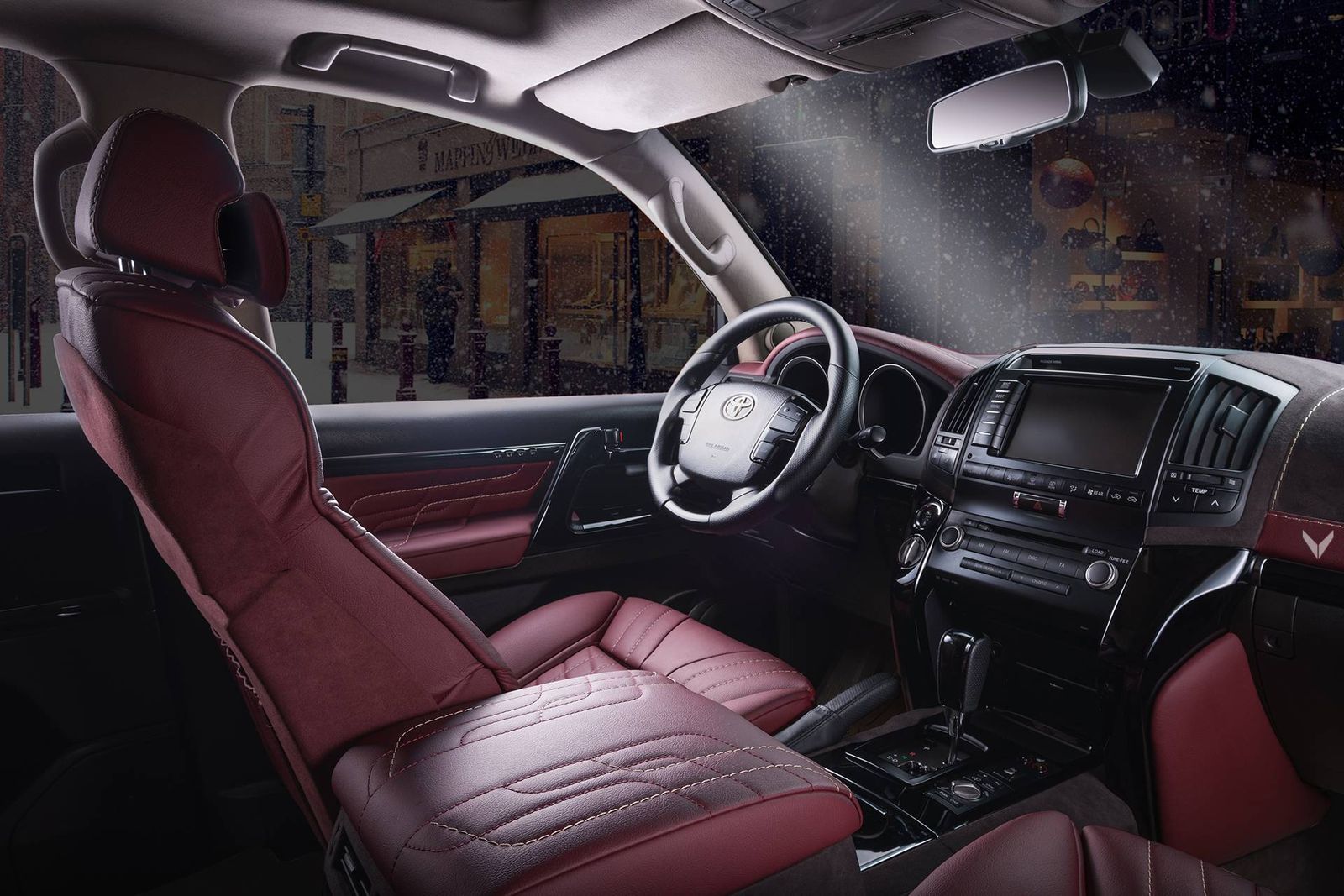 The main upgrade is obviously the red leather upholstery which replaces the original beige upholstery that Vilner found to be "dull." The company's craftspeople used several tens of square meters of leather and Alcantara, with the dominant color being a soft shade of Bordeaux.
Vilner used Alcantara for the top of the dashboard to reduce glare from the sun, with the same material now covering the center console, as well as the bases and the backs of the seats.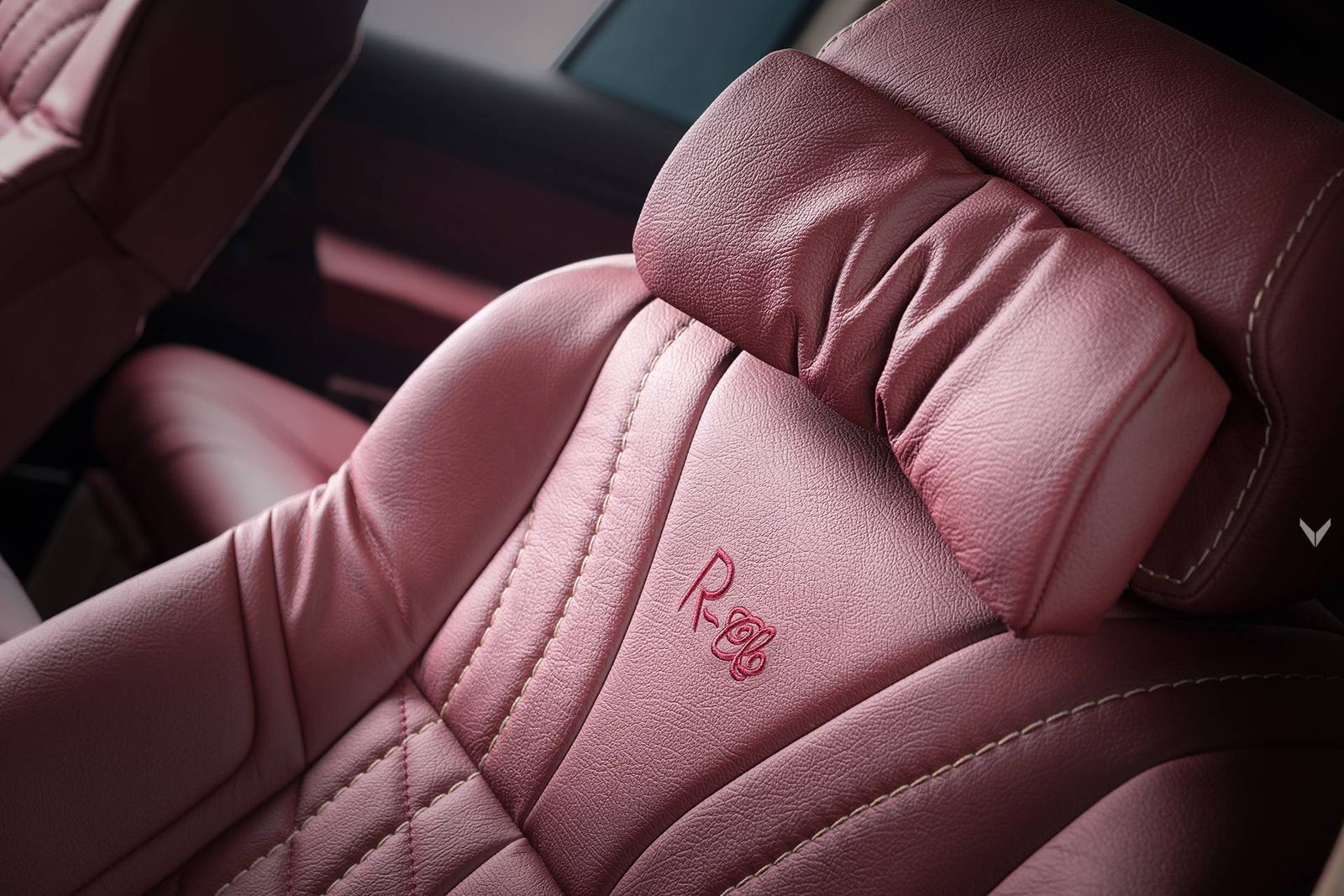 The treatment applied to the big Japanese SUV goes beyond styling, with the Bulgarian firm also upgrading comfort and ergonomics. For example, the original front seats are replaced by those from the E60 BMW 5 Series.
"The Comfort seats of the E60 were a really good base for a project like LCV8, and they're a significantly better option than the stock ones."
Atanas Vilner, CEO & Founder Vilner Studio
The seats are now covered with red leather (the seating area) and Alcantara (the seat backs), with Vilner also applying leather pockets on the backs. The seat bases are also covered in Alcantara so that passengers don't have to see the hard plastic surfaces from the factory.
Vilner also improved the steering wheel's ergonomics by fitting a totally redesigned ring wrapped in black leather.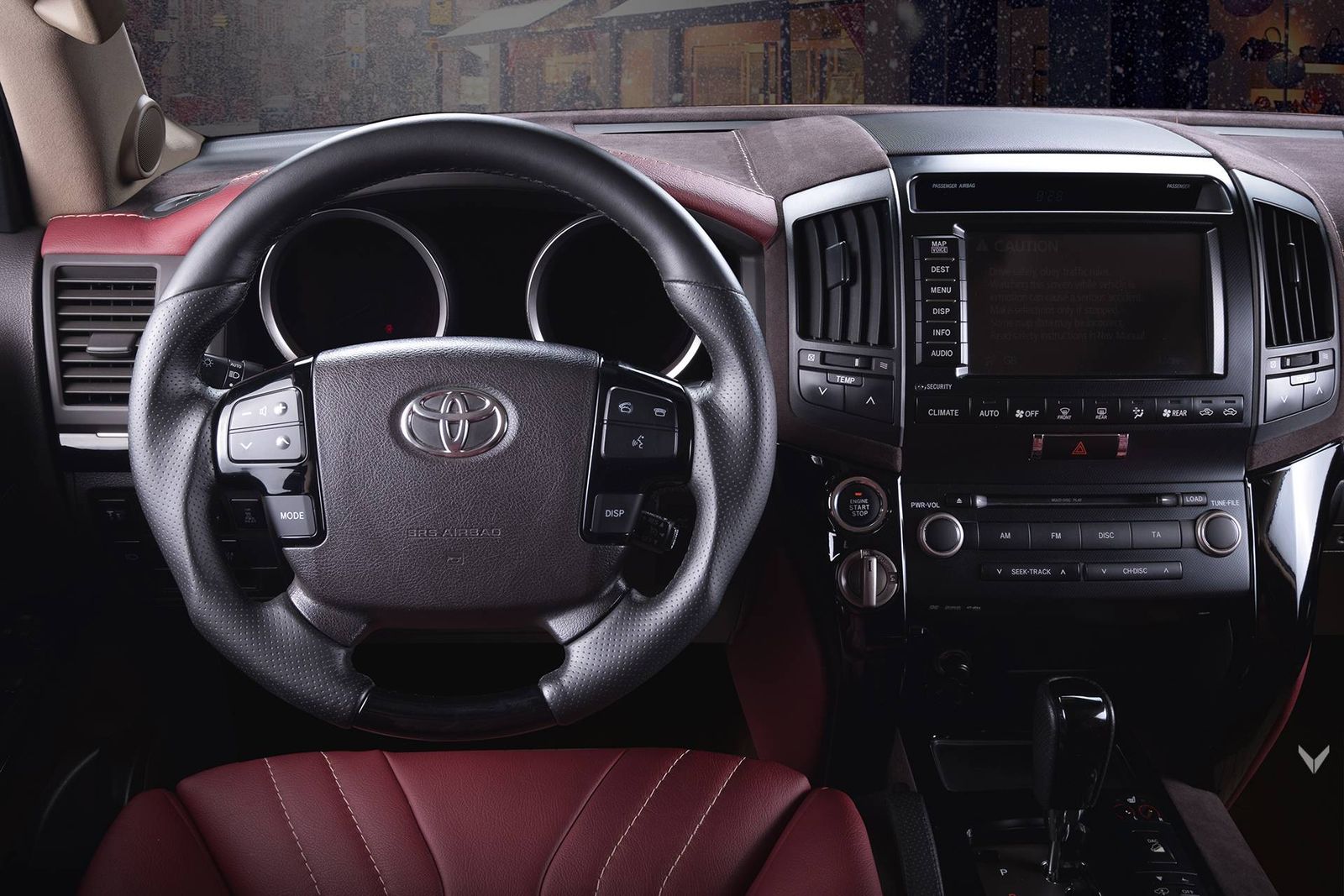 Finally, the tuner has offered the owner of the car a matching sports bag featuring a shoulder strap made of the same material as the seat belts, handles made from "carbon fiber" leather, and buckles made from real carbon fiber. The bag also comes with the owner's initials embroidered on the side of the bag — the same graphic is featured on the seats.
As for the exterior, the modifications are subtle and include the black alloys and LED fog lights.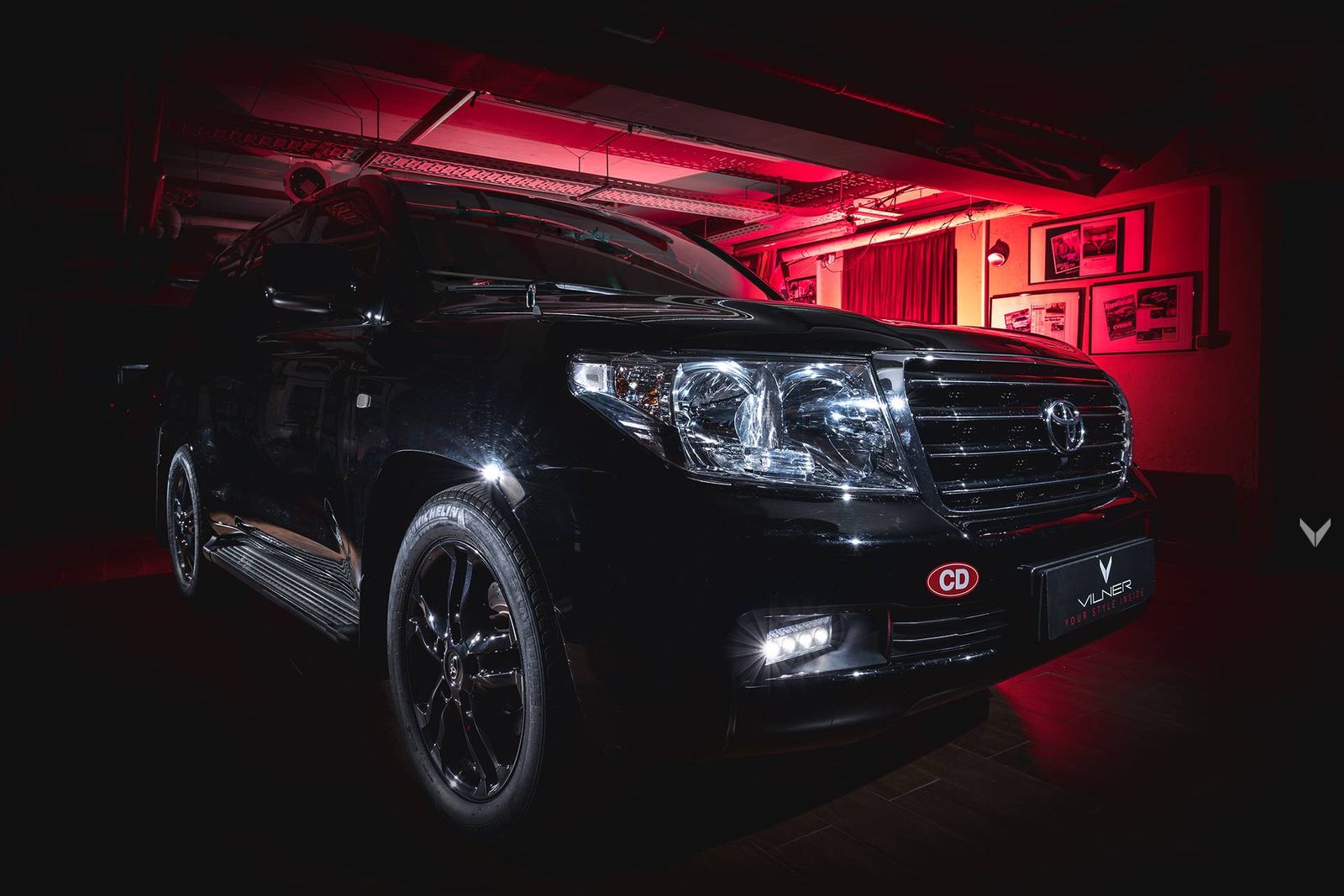 Check out the refreshed 2018 Toyota Land Cruiser right here.